*Paid Advert
hey hi dblchinis!
I got invited to
Slender Shapes
on monday!
Slender shapes is a health, fitness, nutrition centre made for women only! In short is like a one stop wellness for the body mind and soul!
yes for the body to workout and the mind to keep hitting the gym!
I was welcome by the friendly staffs and lively atmosphere by their existing members.
They are very hardcore middle age ladies finessing in synchrony.
First I was shown the changing room to get ready my fitness wear.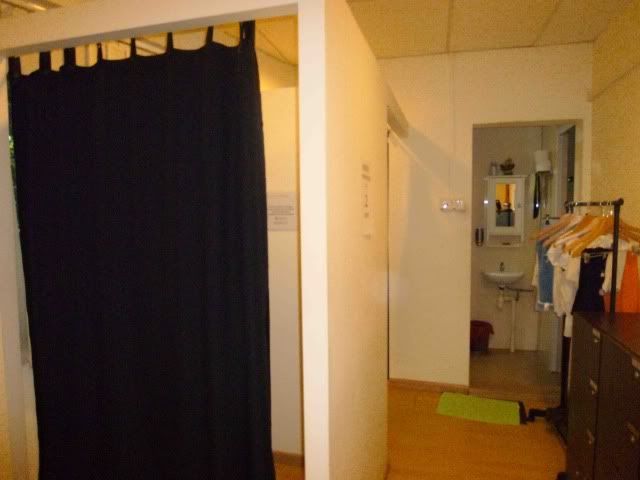 They have a total of 3 branches & I'm here at the
Upper Bukit Timah Branch
(Goh & Goh Building 110M Upper Bukit Timah Road )
Before I start my fitness, my trainer took some body measurements that involves body fat, weight and BMI, etc.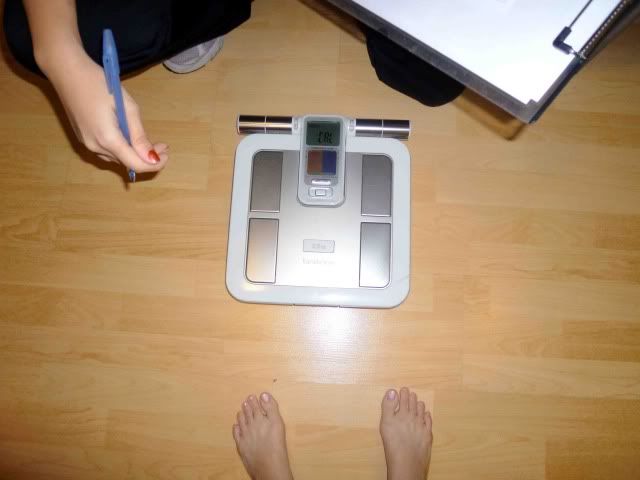 so when I stepped on the scale, it automatically calculates the necessary.
my body fat is 25.9%
Base on my weight and calculation, my actual age reflected on the scale should be 20 years of age.
*HAPPINESS*
BMI is 17.60
Normal weight = 18.5–24.9
she said I'm still underweight?! Unbelievable
Wooo I've got 991 kcal in my boardy!!!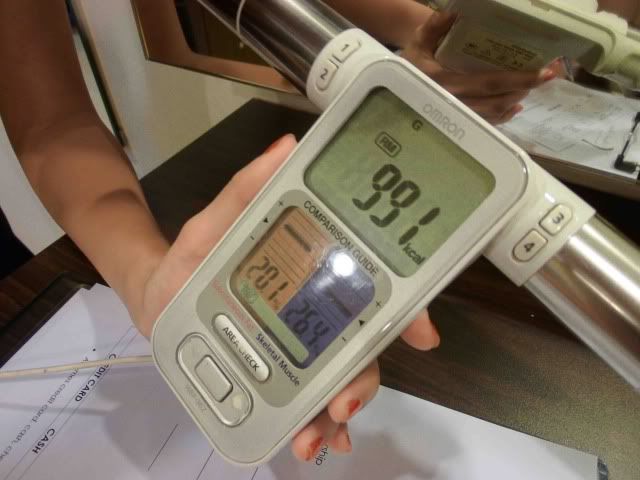 inadequate stuff in my body.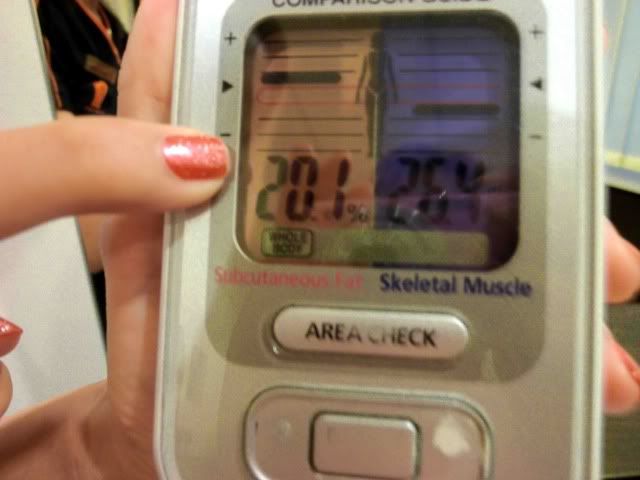 Here are the members that workout together.
ok before we start to exercise, very important to do warming up.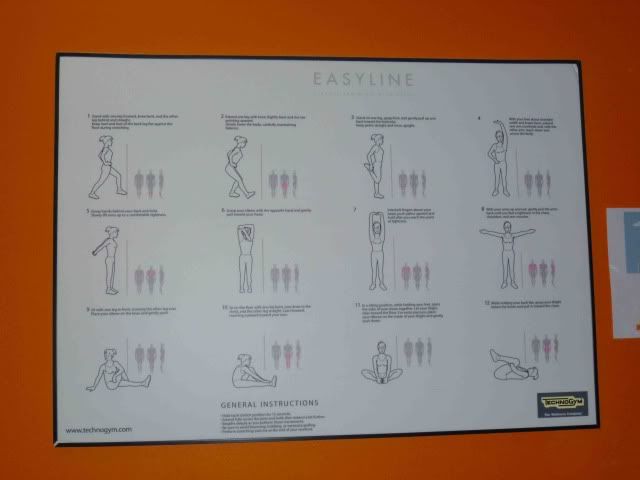 I did my warmed up without any pics taken so lets proceed to the workout.
I'm trying out the circuit training, so what is it?
ok it is a training that involves completing a series of moves at different workout stations that targets areas of the specific body.
Some machine helps with the tummy training,
some does the toning of the arms,
some train the legs, etc.
The best thing, it is run by hydraulic machine so you will not development mass when u are toning your body.
I had training on my arms
Lifting this thing is not hard but then again is not easy if u are a beginner and you do it repetitively in a short span of a minute.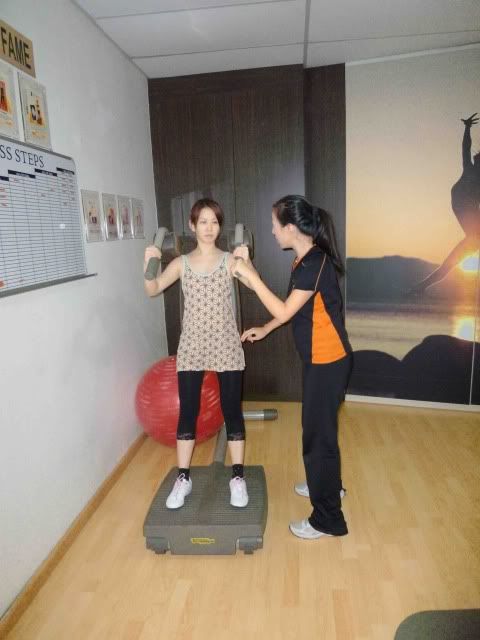 In order to tone and lose weight, I gotta switch between cardio and muscle resistance training.
a true amateur, laughing and training at the same time.
Some training on the legs, this is hard............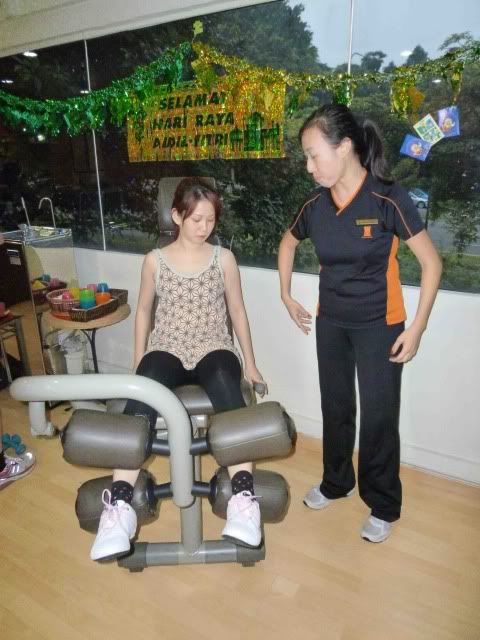 I gotta hold on to the handles and lift that thing up with my legs.
My trainer took some did some wacky pose to ease the tension I had with the machines.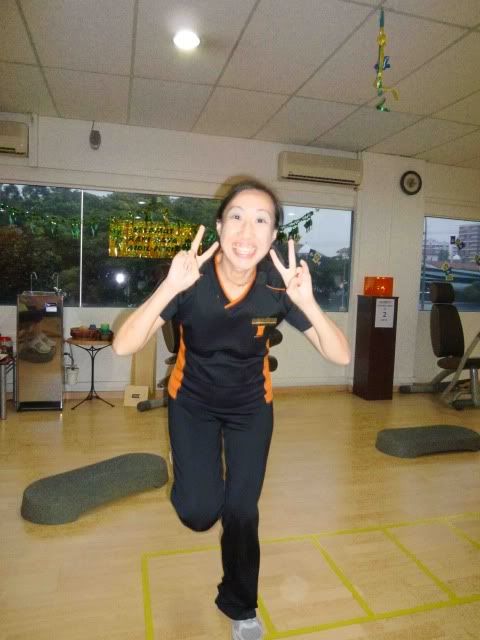 Next, crossing my hands on either side of the strap and pull forward slowly.
Actually can do fast la but I slow ma.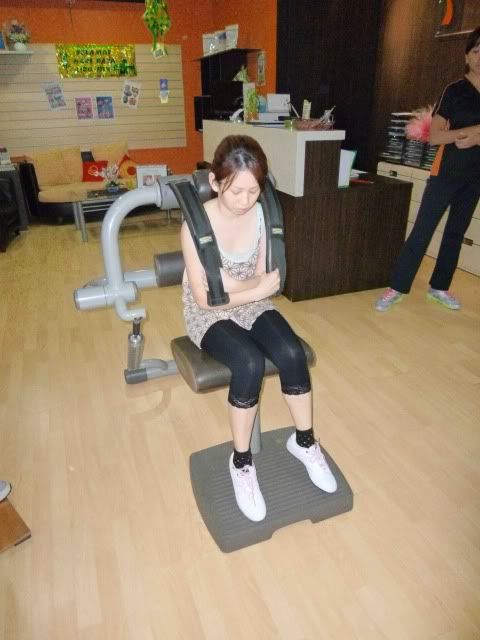 This is the machine to tone up the tummy.
I mentioned intervals of cardio and toning isn't it?
Now is the time to run.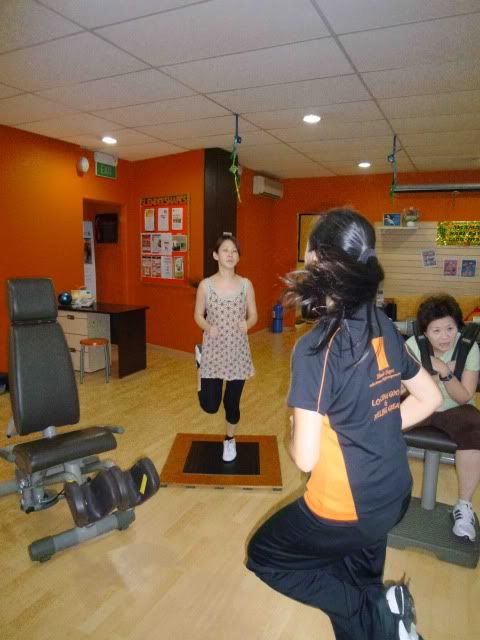 I gotta kick back till the sole of my feet reaches my butt.
Now to train my thighs.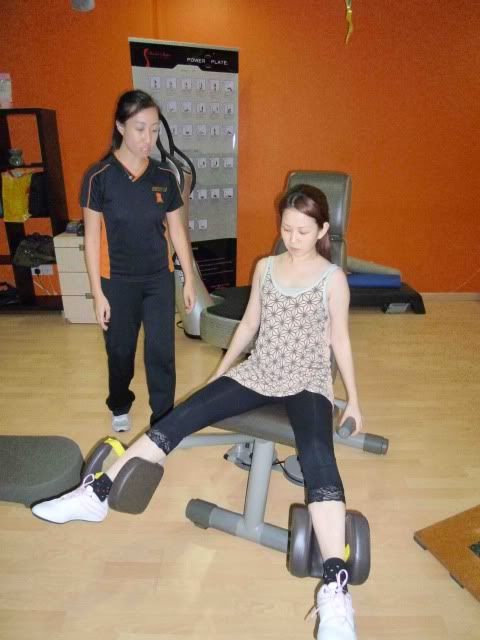 and another cardio.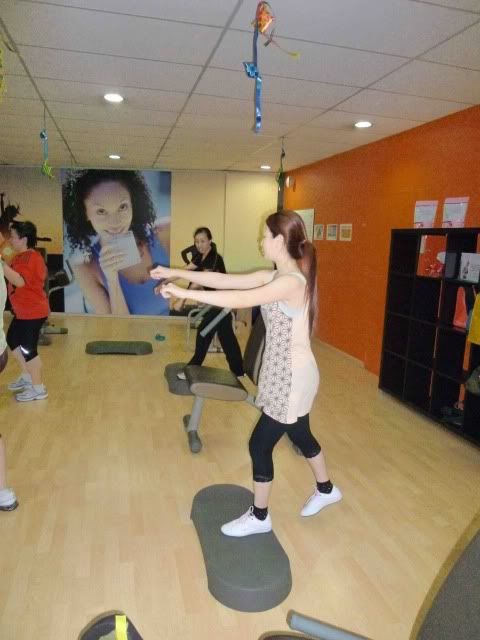 You need more than just energy to keep up with these machines
U need determination & the trainers are here to help you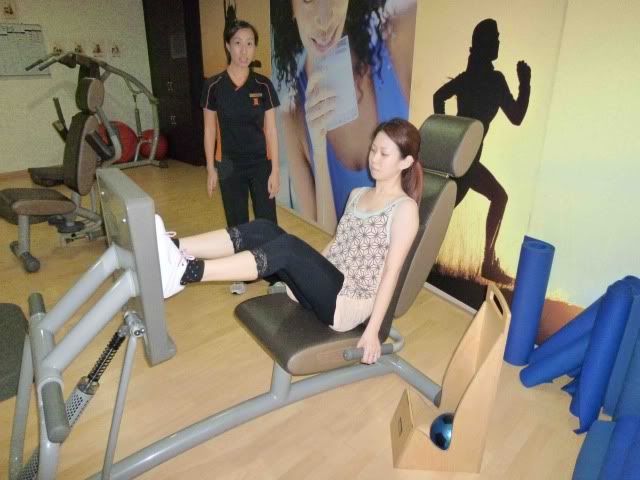 This is the hardest, I had multiple when i try to bring that thing in with my hands.
So what benefits you can get from Circuit Training?

U can get to improve u your overall fitness and strength.
Circuit training is a set of traditionally aerobic and strength exercise that is often carried out at stations ard gym .
they made good key to weight loss as well as improve fitness level
it is structured in such a way that even beginners are able to adapt to it.
their trainers are able to incoporate weight loss plans together with circuit training to achieve maximum results
Now for the interesting segment.
The power plate, it said that celebrities like Madonna use this to tone up their body.
First I need to tone those arms.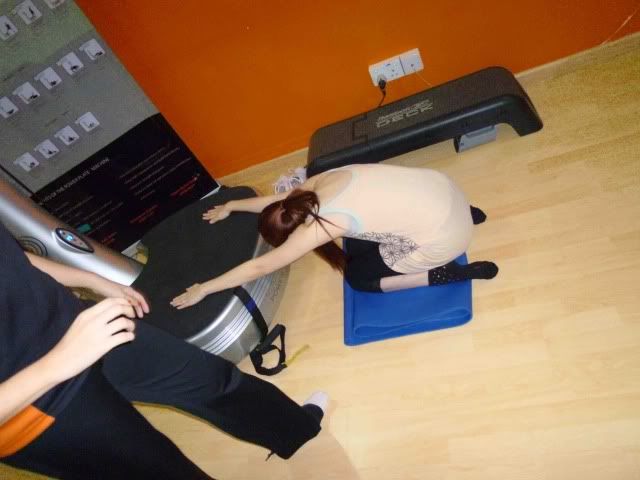 Then I gave birth to a ball?!
oh no... this is just to 'kiap' the ball inbetween my thighs so that I'm in the right position for the power plate to work.
y is every pic like I'm about to give birth?
Th is is to train my arseeee and my arms to tone them up.
Yay I'm also granted a 1 week pass to Slender Shapes, I'm so gonna tryout more really soon!
Thanks Slender Shapes!
Now you can also enjoy $68 one month trial!
Also take part in
Slender Shape facebook
game to win exciting prizes~
Game mechanics:
There will be 5 rounds. Client has a workout regime named as Super Circuit - 5 workout equipments. Each round consist of 1 workout equipment with a Calorie Meter. The fastest they click to work out, the more calories they burn. Each round is programmed with a timer. They have to click as fast to burn as much within 30 secs. Meaning complete the 5 rounds within 30 secs.
Invite friends for more time. 1 friend = 5 secs = 1 Power Bar
Prize: Complete the game and Win 1 week unlimited gym classes & Super Circuit at Slender Shapes + soyjoy treats. 1st 500 winners win $100 Beyond Beauty voucher!

Bonus Prize: Participant who referred the most friends/ obtain highest no. of Power Bar win 1 month unlimited gym classes & Super Circuit at Slender Shapes + soyjoy treats at the end of the campaign (9 Nov'11)
Branches :
East
60 Kaki Bukit Place #01-06 Eunos Tech Park S415979
Town/West
Goh & Goh Building 110M Upper Bukit Timah Road T:6468 8834
North-East
85A Serangoon Garden Way T:6285 1131
Opening hours :
Mon- Fri 7am-2pm, 4pm-9pm
Sat 9am-4pm
sun & PH closed
Have fun building up and losing weight!
Also don't forgot to join
Slender shapes facebook page
now!