Sponsored


Hi dblchinisssss!
For those of you followed me on
Twitter (@dblchin)
already knew that I've signed the marriage papers a month ago.
But still not too late to congratulate me! haha!
Yes, I held my Solemnization over at a hotel with my bestest friends and closest relatives & I'm considered 'Married' in the eyes of law.
But
I'm still looking forward to a traditional ceremony happening next year where there will be feast for hundreds of people and my marriage will be recognized by my relatives and friends.
ok back to the Solemnization.
Trixy, a beauty blogger
that favors majorly in Japanese makeup/fashion knew I was signing the papers.
She introduced her sister, Jac Florist from
LOVEDROPLETS
.
& have decided to sponsor me a hand bouquet for my solemnization!
She is really one of the nicest blogger around, lub u max trix!
Anyways We started discussing and I gave her a few of my inspirations.

A table of pastels.
and colour palette I found at DIASO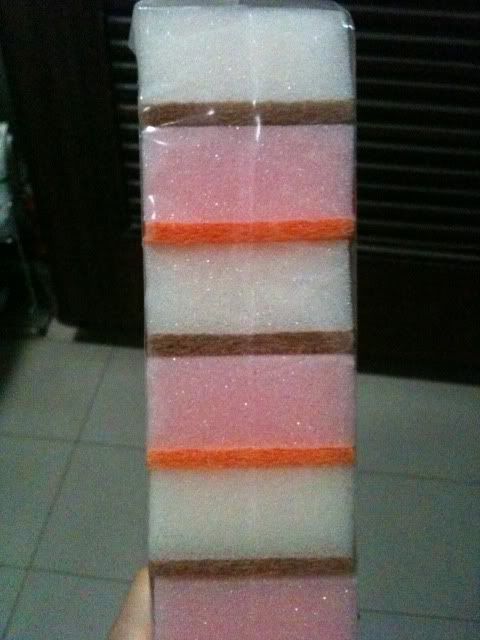 haha yes is dish washing sponge but the colour combi is awesome don't u think so?
So later on I extracted a few bouquets from
LOVEDROPLETS
website which I like
Love how the sweet Greens, pinks white goes together.
I kinda like how the flowers cascading down but I'm rather petite so this might not be suitable.
but still,is sucha a beauty bouquet isn't it?
This simply homogenous of plain and simple colours that goes so well together
I shortlisted this too because of the brown that goes so well with the flower buds.
They have plenty selection to choose from, u should go check it out.
I also mentioned to her it would be awesome if I could add some blings.
so from all that inspires, Jac finally came up with the bouquet that I love.
Is a combination of Vanilla, Champagne Roses & white alstromeria to give a clean and neat classic wedding look. Jac didn't want to overdo the gems thus she added a sweet little brooch to my bouquet handle.
finishing touch is of a dark chocolate brown ribbon that gives a nice contrast as well as certain depth to the flowers.
Hey that's your regular dblchin holding the bouquet.
I'll post more pics in the next entry.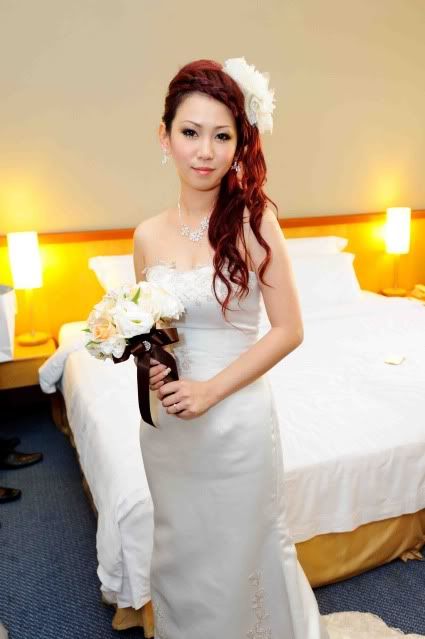 *ps I did the makeup myself*
More of the hand bouquet
Jac added a brooch to bling up the entire bouquet to make it look more sophisticated~
ok make a guess, which one is my groom.
srsly I think they both look more like couples; groom and the groom. *wink*
Here are the few pics I've taken with my digi cam.
Coz I love this bouquet so much I can't bear to let it go to waste without shooting more pics of it.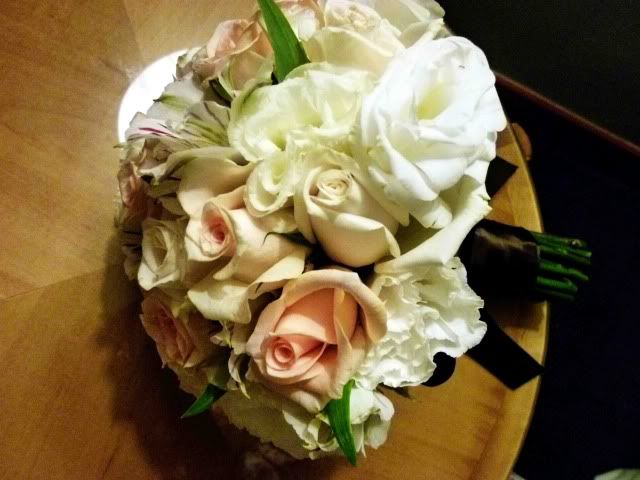 After the entire event, my groom is now relaxing on the bed with the flowers in view.
So hop over to
LOVEDROPLETS
and check out their flowers now.
Website :
http://www.lovedroplets.com
Facebook :
http://www.facebook.com/LoveDroplets
Twitter :
http://twitter.com/lovedroplets
Email :
info@lovedroplets.com
They do lots more thank making hand bouquet, if you need services for wedding venue do not hesitate to contact them.
LOVEDROPLETS
LOVEDROPLETS
LOVEDROPLETS
LOVEDROPLETS
LOVEDROPLETS
Thank you for the lovely bouquet!
*I'm not paid to blog this.
High res photos are from JJ Depiction.