dblchinisssss wazzzzzzzzzzzzzzzzup yo yea weee!
ok this happens kinda longggggg ago but since is worth reading y not right?
Remember I did a shoot for
Les Affaires
nong nong time ago?
yea here's the makeup and hairrrrrrrr do.
I'm purple eyeshadow from 88 palette with a tint of warm peachy tone on the inner corners of my eyes
I layered 2 different lashes on to of each other to bring out my makeup better in pictures and as for my bottom lash, I used dolly wink No.7 Vivid Pop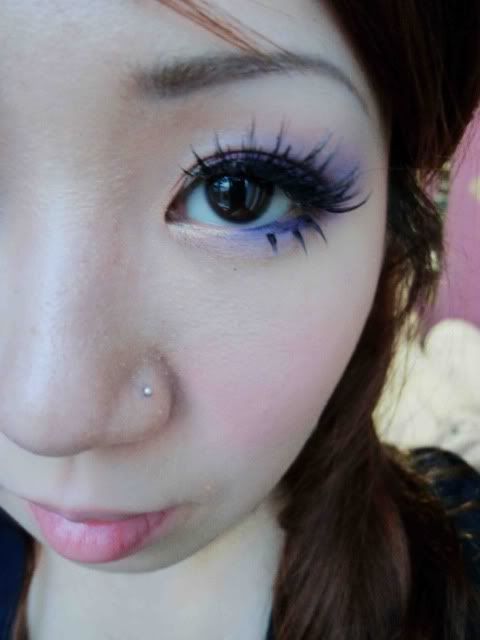 Instead of using all the bottom lashes I use partial to look less dramatic as my eyes are really small no matter how much I tried to stretch them.
For blush I used Majolica Majorca Puff the Cheeks in PK301
Trying to fake the Pedo smile from
Queenie.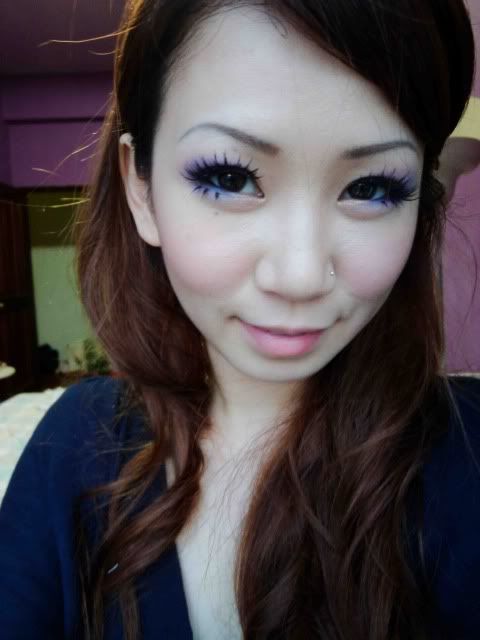 ok fail.
Not forgetting to coat my bottom lash line with the same eyeshadow colour as above but you dblchinis can go a little darker I suppose.
Alrighty bye~