*Sponsored


Hey my favourite dblchinis !
Brand story snt me a package a while ago and is one of my favourite brand, Laneige!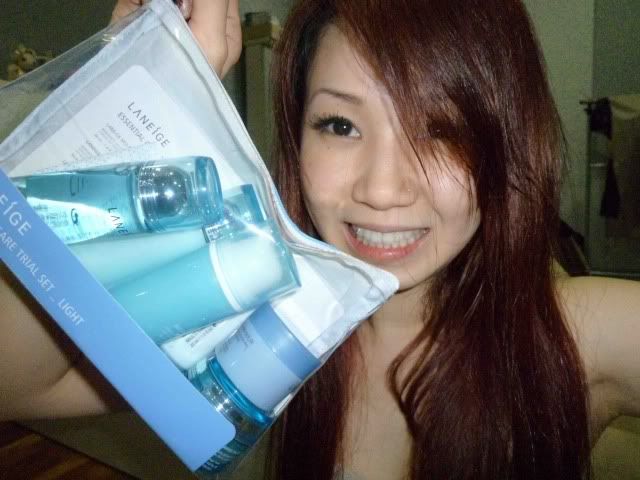 I love their liquid foundation so much I decided to give this series a go.
This little travel pack I've receive is totally awesome for giving your skin moisture. In Singapore most ppl suffer from chronic skin problem especially dry irritated eczema skin condition.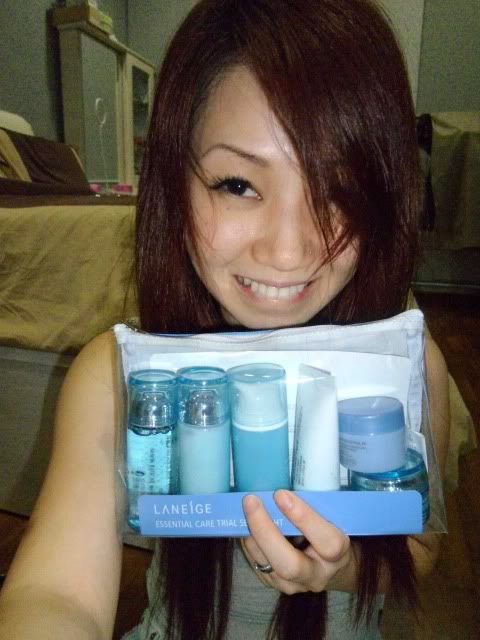 The Newly revitalized, called the Laneige's Water Bank Series also know as 'Designer water' by Koreans, contains a high content of skin-friendly minerals that is delicately distilled and balanced to achieve optimal efficacy.
This is also the reason to having supple and moist texture that helps to minimize problems & reduces fine lines and wrinkles.
Lets start with the Laneige multi cleanser.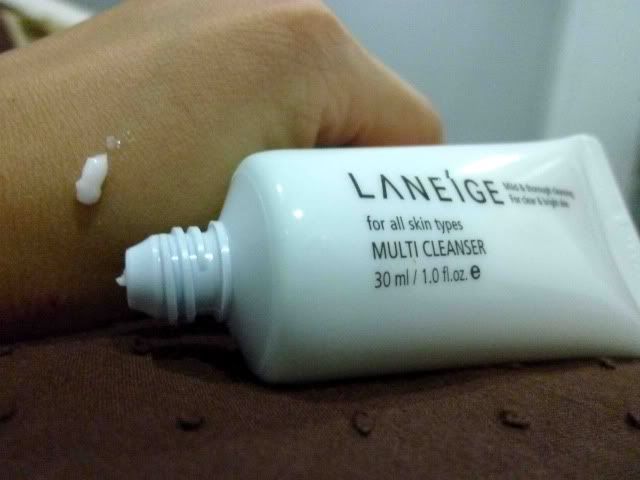 Appearance is slightly opaque and smells pretty nice.
After washing my face still feels rather supple but is not something to die for.
Next is the Laneige Power Essential Skin Refiner & Balancing Emulsion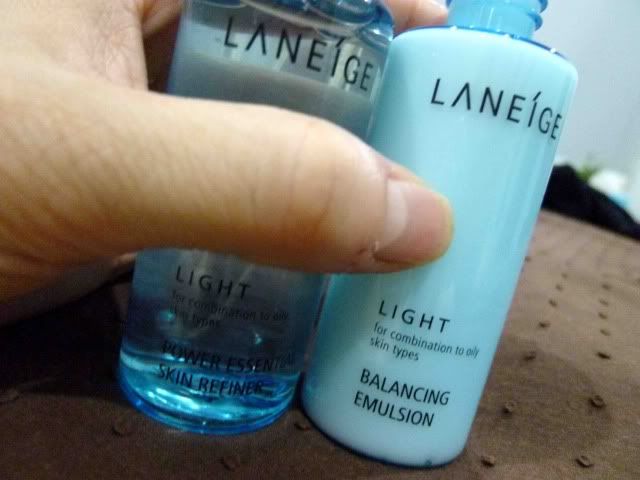 Check out these security seal, always reassuring me that the product is packed with strict hygiene. *happy*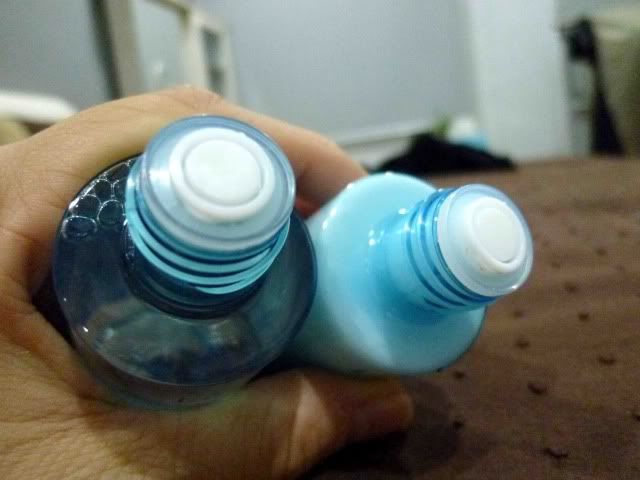 Totally love the skin refiner, my skin is oily combination n I'm eczematic , this product not only cleans my skin well at the same time it didn't trigger any irritation on me.


I prefer emulsion way better than cream-base moisturizer, to make sure I apply the product to my skin sparingly I'll pour the product onto my palms and rub both hands together and apply on my face. This way I can reach to more areas with same amount of moisture on skin surface, well unless your t zone is oilier n u wished to apply less on that area you can choose to do spot application.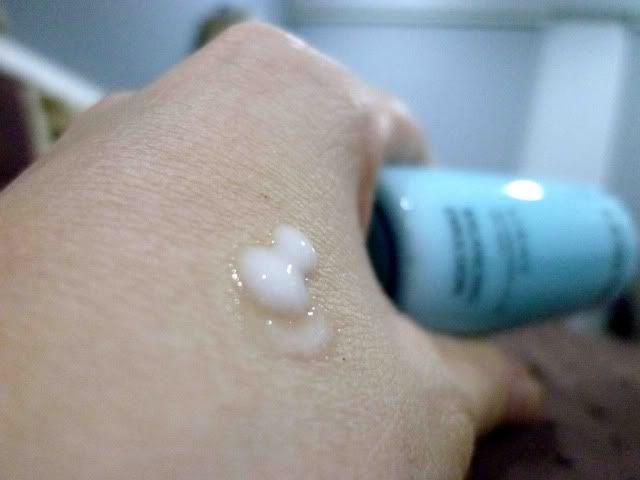 Laneige Water bank essence.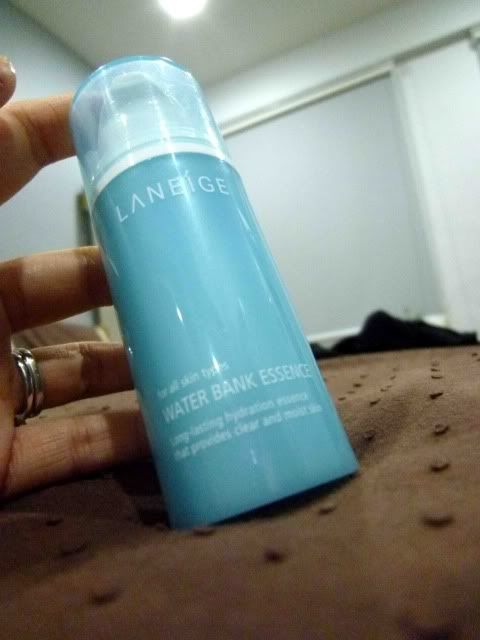 It is said to lock in moisture into skin for 24 hours leaving it smooth and radiant.
I'll usually rotate essence with emulsion on alternate days unless my skin is really tired dry and worn out.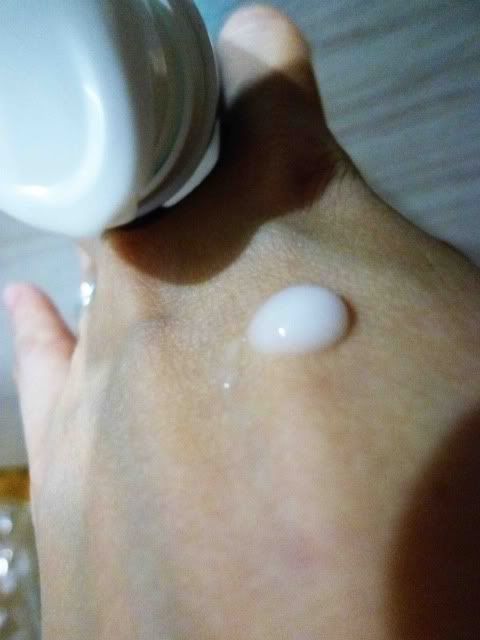 This product smells refreshing and it is v lightweight at the same time skin feels recharge n fresh after application.
Last but not least, Laneige Water sleeping pack_ex and Laneige Water bank gel cream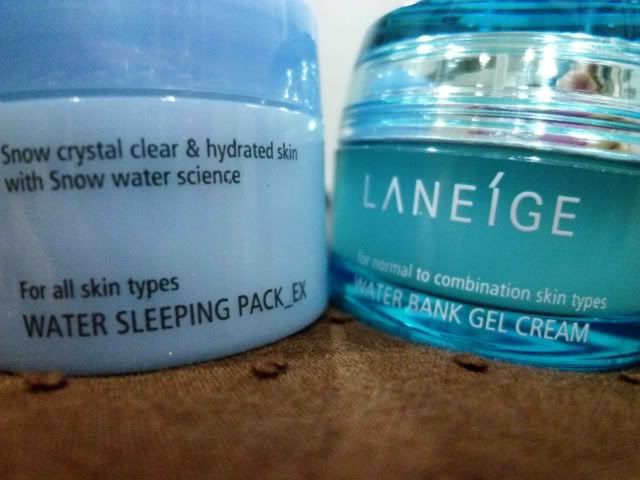 Ur skin needs moisture as u sleep but not too much. Even though is water based I wouldn't to drown my skin too much thus this is also used to alternate days. Because of the fact that I developed oil seeds easily.

For people that are water deprived, is best to apply them every night.
I mentioned that I m not a fan of creams right? But this gel cream is different, it feels totally light on my skin and really moisturize my skin really well!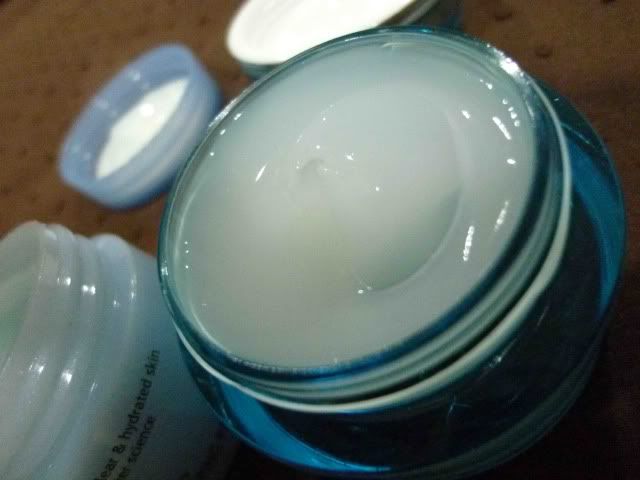 Thank you Laneige!




*I'm not paid to post this.