Hi dblchinis!!!

hey hi! hows everywand?

Actually this post has been nestling in my draft for a month a already but I have yet to post it but is better later than never right bo?
think I said this like a gazillion times.

Anyways I'm here to show u my Look of the night to my friend's wedding party last month!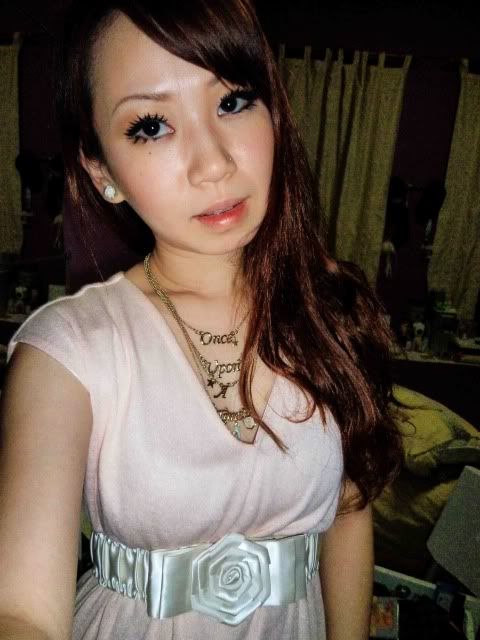 I'm wearing this Necklace that says 'once upon a time' from Diva, is fucking expensive srsly. Think cost over $30 over bucks.
But is a worthy storytelling necklace, coz everyone is trying to look at my chest to figure out the words
I'm wearing grey nails from OPI and glitter gradient but I'm not so loving it.
I think grayscale dun suit me that much.
Rose studded earrings I bought from Bugis street,
this is the excat opposite from my story telling necklace.
It is dirt cheap, 3pairs for $5 so is 1.66666666666666 infinite dollars a pair.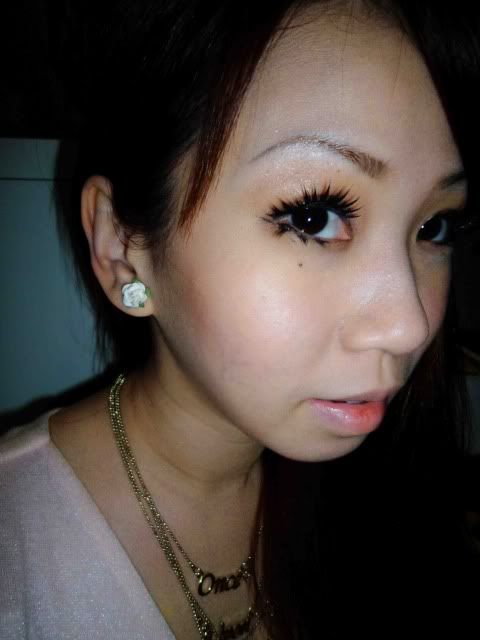 I'm wearing the usual top and bottom lashes,
My fav pair is from dolly wink No. 6 (bottom lashes)
Wore a satin rose waist belt to go with this pastel pink dress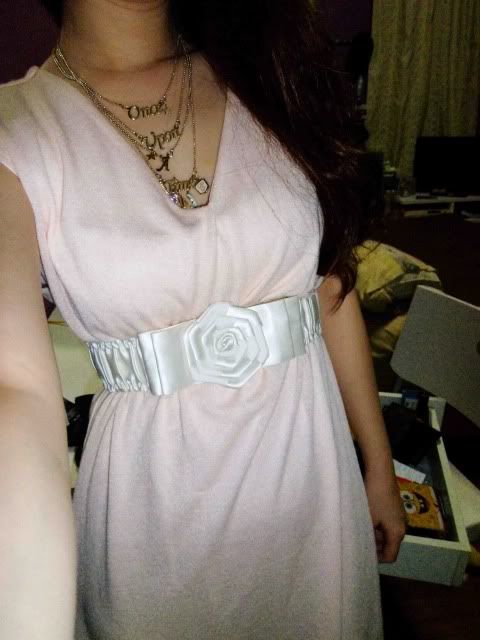 I love this combination, is very sweet n gentle! unlike me! lolx~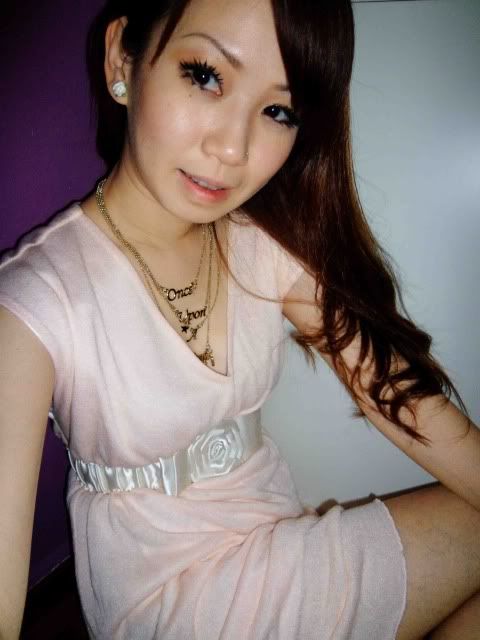 The dress is slightly above knee length
Think I bought this dress for 10 bucks at Bugis Illuma.
I still remember the first time I mentioned Illuma to a frd she scolded me for being rude.
she thought I swore.
I curled the bottom section of my hair & did side sweep bangs.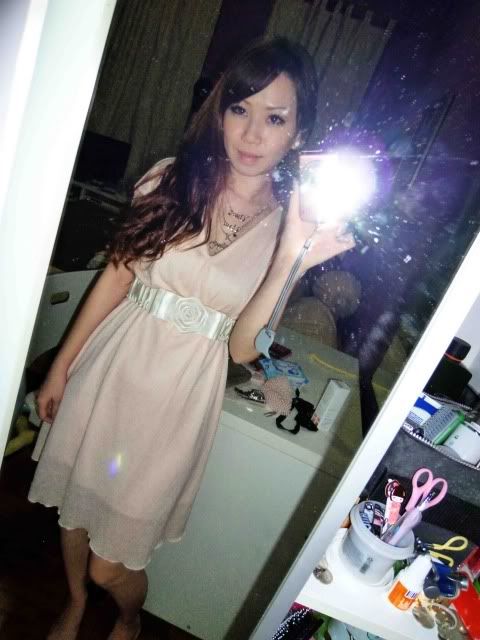 This pic... er.... just camwhore with my straight teeth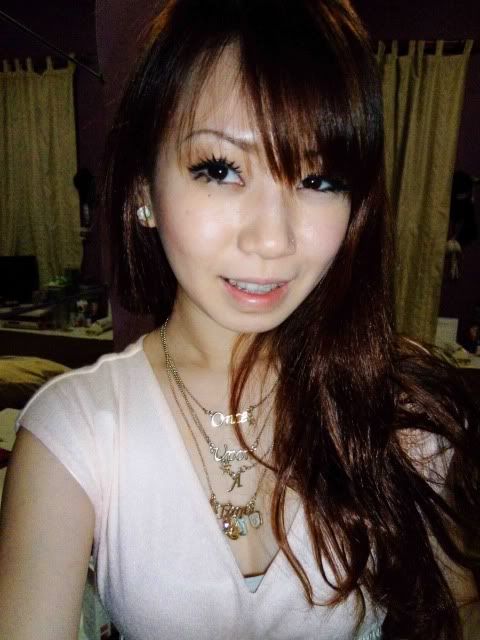 After the youtube insult, I'm more determine to show me teeth.
Like hello! is been a yr since my last video, this youtuber needs to catch up.
O btw is been a while since I camwhore with Richie.
he hates taking pics.
every time I put him down after phototaking, he will shoot off faster than lighting.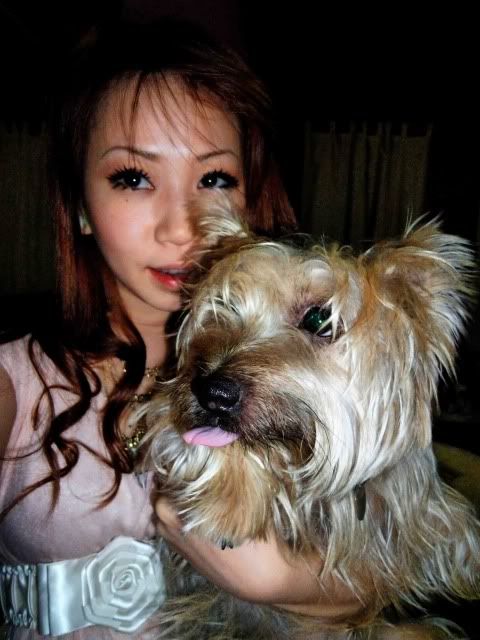 LET ME GOOOOOO!!!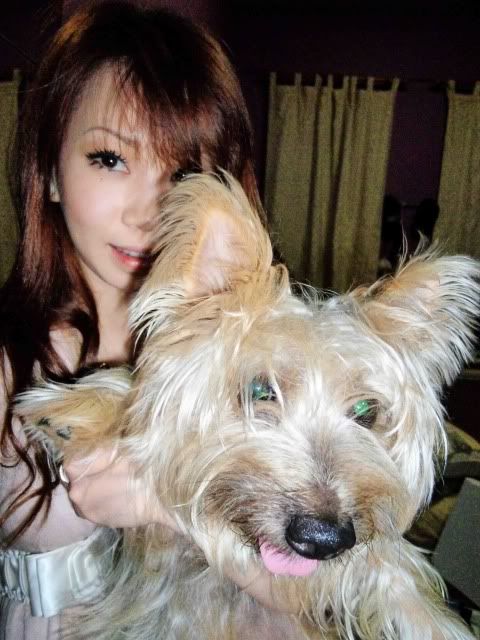 Some pics at the event!
Mom and Dad!
Hey that's the handsome man I saw at my solemnization...
And I stole this pic frm the Groom's fb album.
I love hawt people.
ok bye~