Hi dblchinisssssssss!!!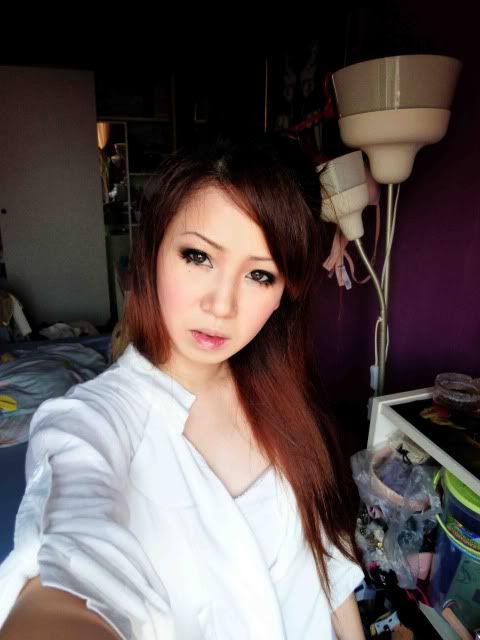 I was invited to
BEBE Poshe
Event a while ago.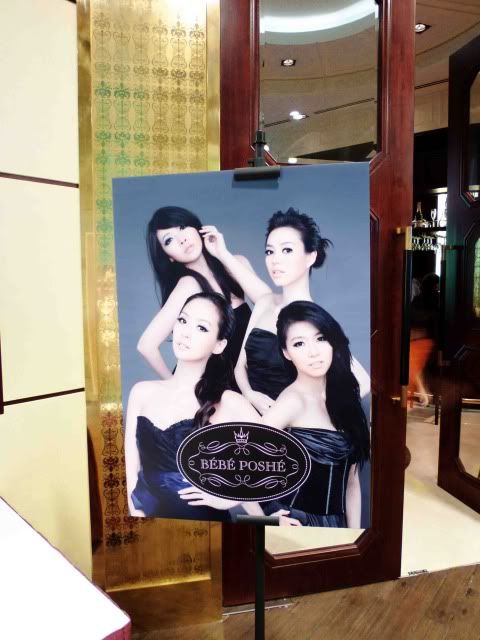 had my hazel contacts on by focus dailies~
I'm also wearing a white boyfriend shirt, that is my first time fitting into an over size garment.
Sticker for the ladies~
for the arms, chest or booty!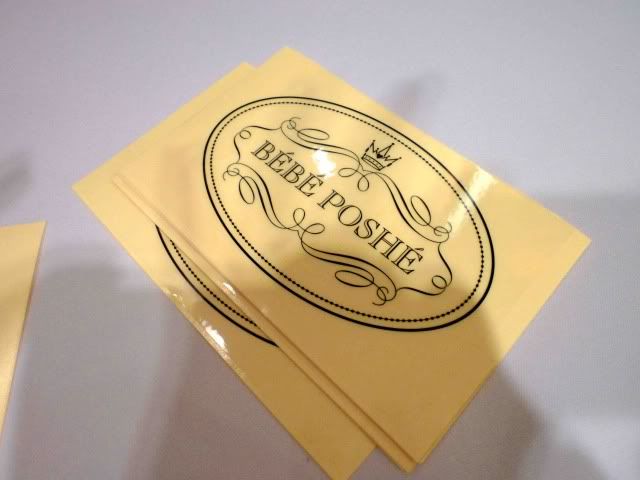 ok a little about bebe poshe:
A collaboration of luxurious makeup among 5 Taiwanese socialites


Jennifer Lin,
Sun Yun-Yun,
Sun Ying-Ying,
Michelle Liao
&
Cammier Huang

They spent a year researching for formulation cater especially to Asian ladies like me.
And true enough, I love every bit of their make up!
Event happened at Lawry's The Prime Rib
(333A Orchard Road, #04-01/31 Mandarin Gallery)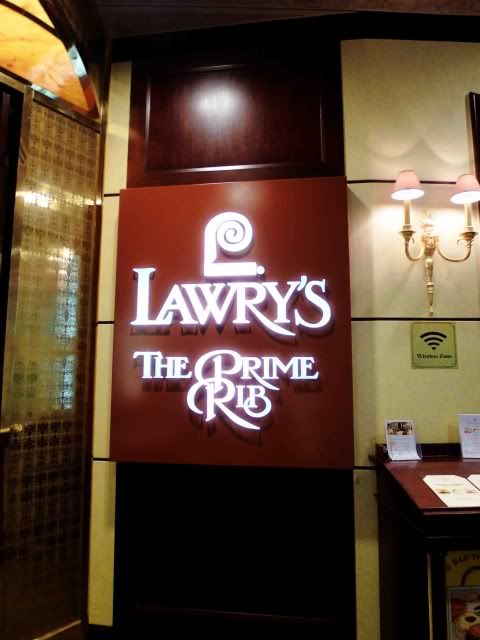 Here are the pretty colours from Bebe Poshe
from sweet pinks to nudes.
Name and colours are in order as above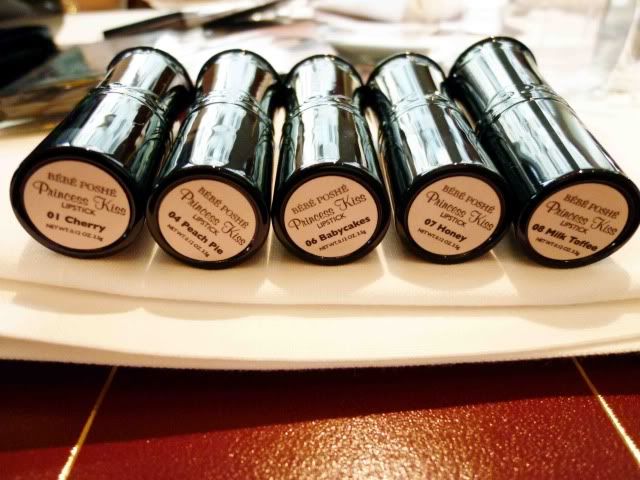 Check out these glosses!
They are mad beautiful, very glossy indeed!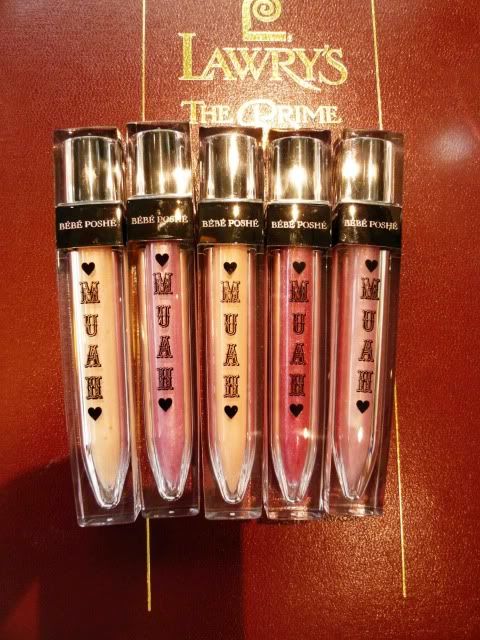 Juicy muah MUACK MUACK MUACK!!!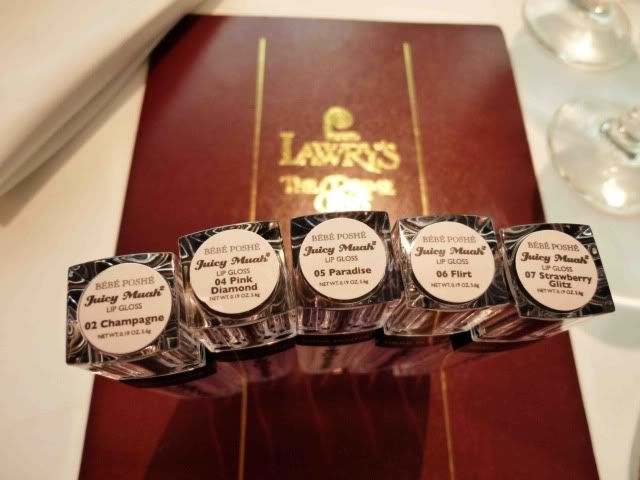 Bebe Poshe also have 2 colours in the gel liner series.
Even though the lighting makes both colours look alike but actually u can see the black is much deeper than the brown.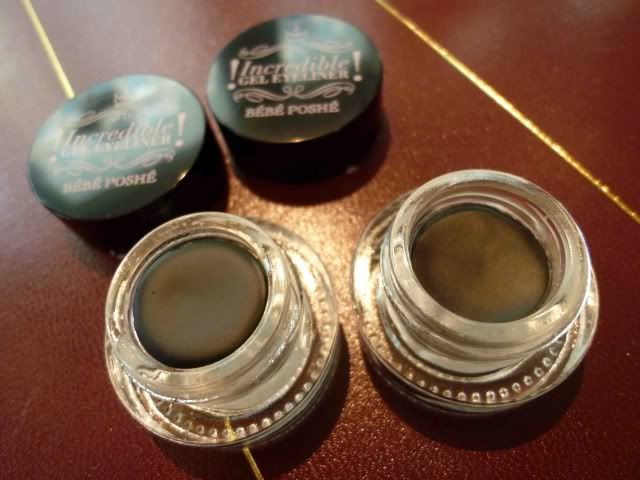 They served awesome canapes!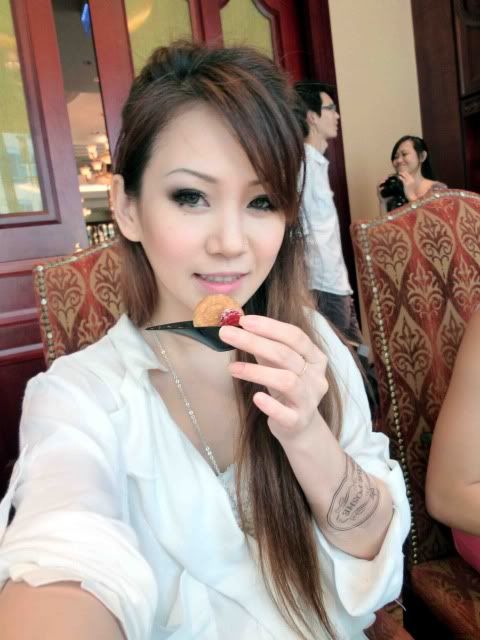 Fit for a glutton like me.
Is like forever since I saw
Jayley
!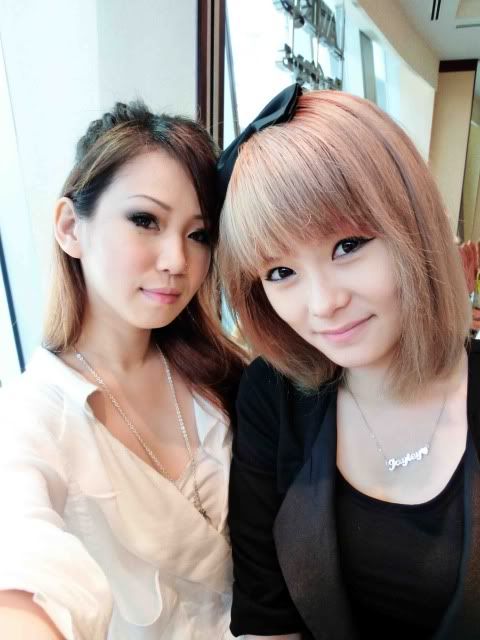 I missed you so much my dear~!!!
Oh yes We have a live demo by Professional makeup artist, Melissa Yeo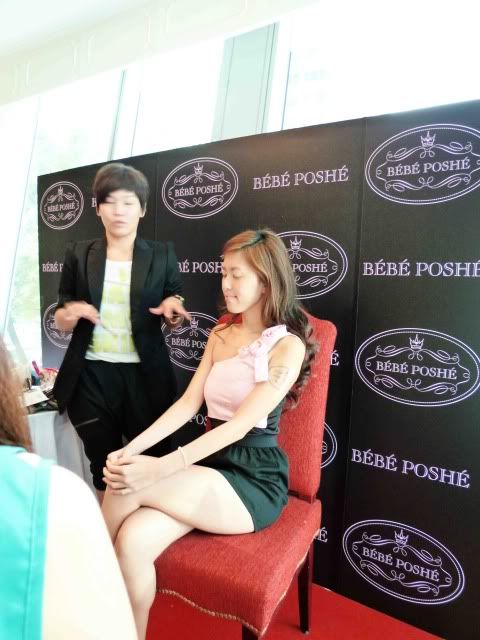 Her demo is very clear cut but a little long though, we were all distracted by the time she's done
The amazing difference btw the right and left 1/2 face
Now is our time to do the magic!
paiseh, just acting vain!
Bebe Poshe's concealer comes in 2 tones to cater for different areas of the face.
The lovely eyeshadows!
I'm using both palette!
And I'm done!!!
I had deep purple applied at 1/2 to outer corners of my top and bottom crease and lashline
The pastel yellow with a little gold tint was focus on the inner tear ducts
ok after that is time for more food!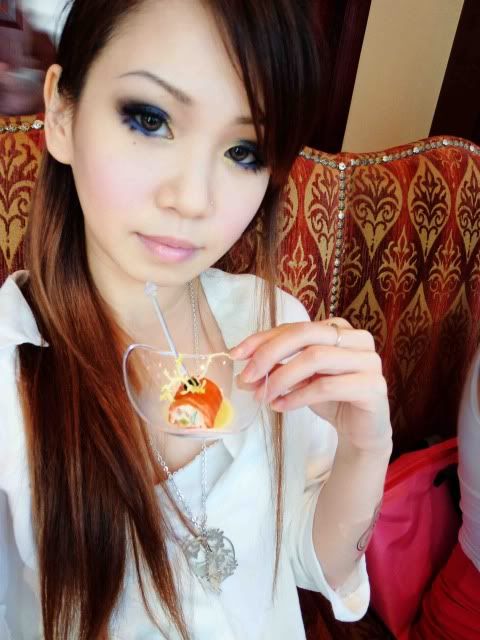 Picture with
Jacelyn
, shes one of the nicest chao bin blogger around.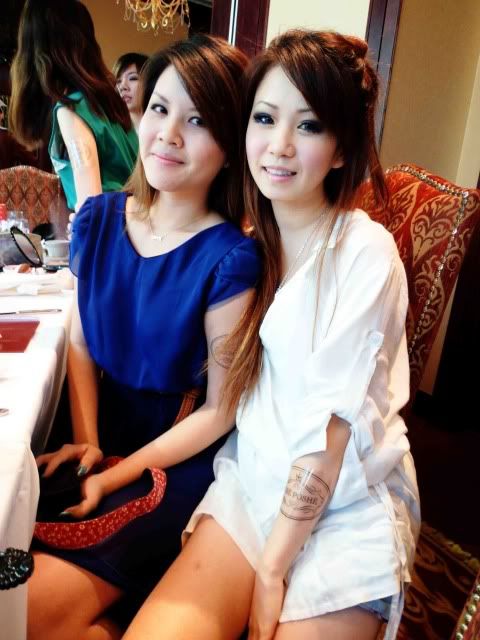 we must meet during AUGUST OKIES?!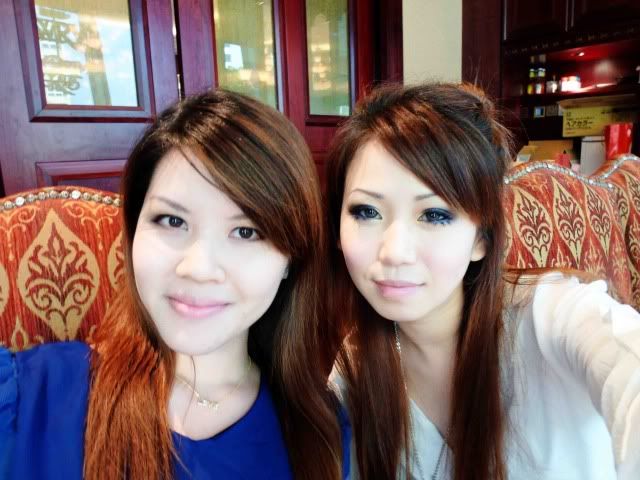 This is my sweetie pie
Xindrella
~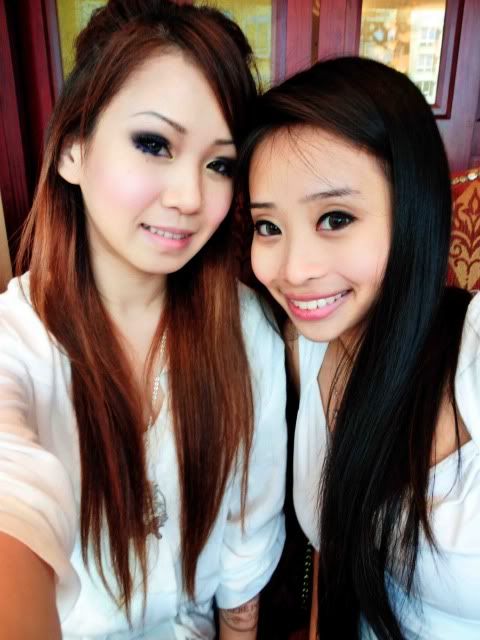 Yes and the winner for our Aqualabel Japan Trip!
Here's my new found friend
Moonberry
, the winner for Singapore Adonis Beauty Blog awards
I WANT #BLINGBEAR !!!!!
Jayley looks super chio without makeup oredy (previous pic) and now with makeup I can go jump down 14 stories.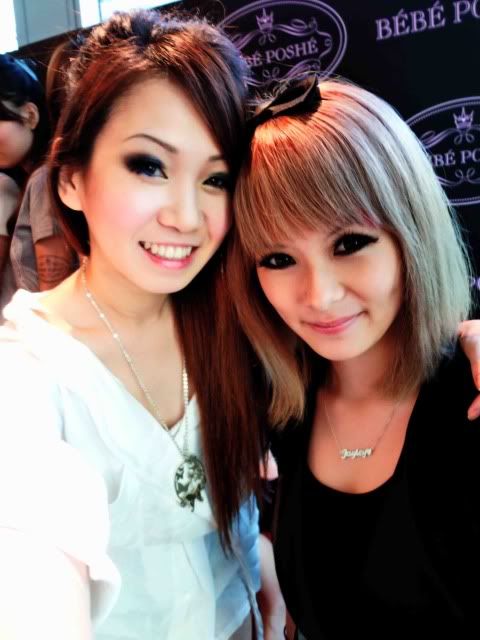 All ladies have their Polaroid shots taken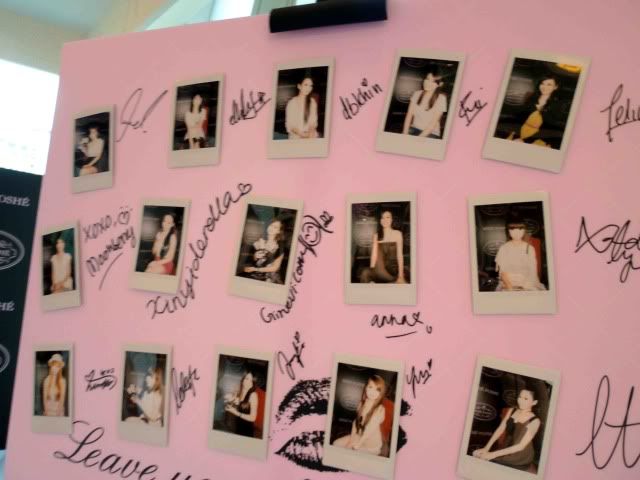 Coz we r into a challenge!
IS you turn to vote for me if you haven't,
Checkout this page to vote
BÉBÉ POSHÉ FANPAGE
Let me end this post with this family portrait.
ya like I'm the grand mother of these 2 young grand children.
Michiyo
&
Himeko
Also
Remember to Like BÉBÉ POSHÉ SG facebook to play the incredible memory game & win $80 worth of BÉBÉ POSHÉ of your choice:
http://www.facebook.com/bebeposhesg?sk=app_226623044034268
ok bye!
*I'm not paid to post this.