Hello dblchinissssssssssssssssssss!!!
So what is BSI?
Sorry hor is not BUAY SAI log in INTERNET
but is BEAUTY SCENE INVESTIGATION
Oh no...
Beauty County is infested with murder, massacre somemore
Ya I know U didn't kill urself Makeup Remover, one look I can tell .
O dear all these cases ...
Lock those clogged pores and bad cakey finish behind bars!!!
give Pigmentation 12 rotan(cane)!!!
And
clumpy lashes to Electrical chair!
Now Beauty County is in a mess...
shit u la murderer...
Case 1- Hair care street
Wah sey very jialat, all died of bad hair day.
isn't this the bad hair girl?
Davienna Gan Buay si? wah this time really 'si' liao...
The investigator Felicia Said they forgot to draw the evidence down after they moved the body away, so she volunteer to get her self up there to get drawn.
Despite all the tragic happening, I must say this silhouette is hawt!
Case 2- Facial Cleanser Ave
Tsk Tsk tsk... look at the facial foam, where got people use red colour one?
HUH...orh is blood ar...sorry eh.
YIKES! I remembered I left those fake nails at home, but but but...
y are they here!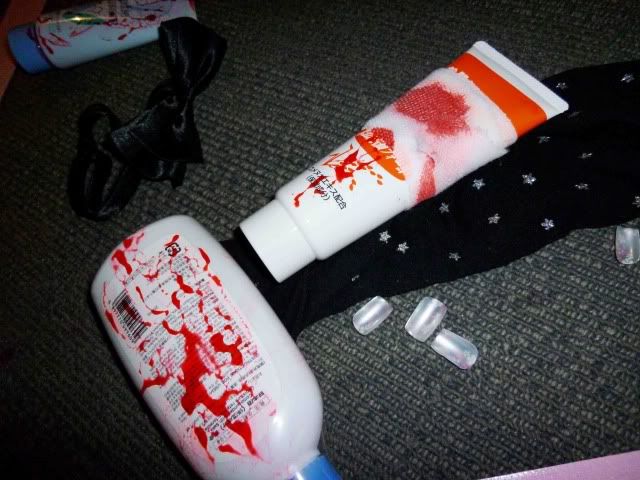 No Mdm Felicia, I'm definitely not the murderer!
This murder must've been a teacher very gd with drawing on white board...
is it u not
Vivianism
?
OK back to BIZ!
Scene 3- Base Boulevard
Hiyooooo....y got Jackie chan nose here one....
this murdered like to pay S & M, maybe he/she is Rihanna best frd
wah lao eh... letter so big blind ppl also can c...
Scene 4- Eyeliner Close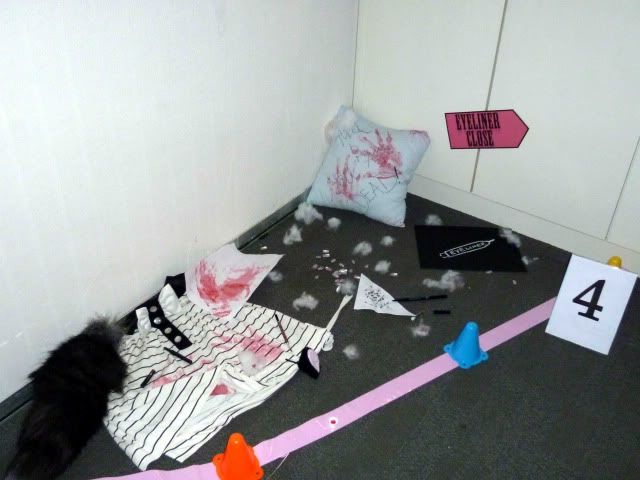 Hug and u r dead.
But I take pic will die not?
hiya don't care la! Take first, die later!!!
If u all want to use lousy products I also v hard to save u la...
scene 5-Mascara Lane
oh no... all these flaky bits.
fugly!
this one who?
oh pig flat on its face...
Crime Scene 6- Eyeshadows Road
C I told u the murderer Likes to play S & M, I'm so right!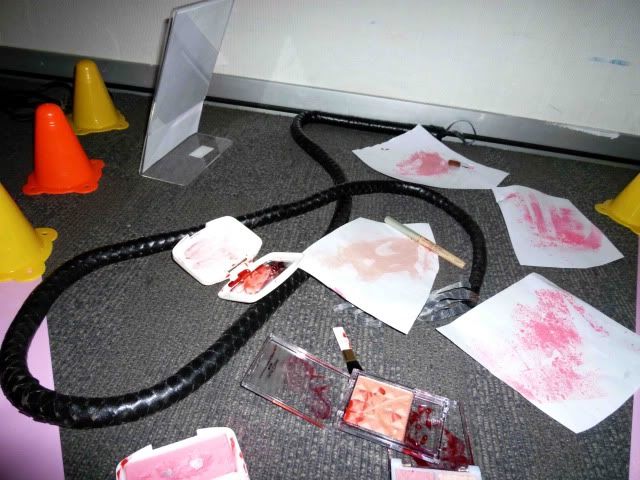 Poor foundations, Mascara, Blushers & many others... RIP.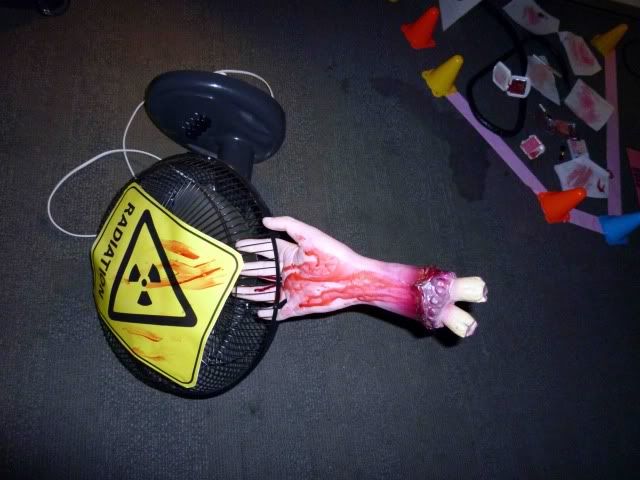 Even Though the entire village is wiped out not everybody dies.
I'm glad we manage to save the precious ones with award winning titles...
Tsubaki Damage Care shampoo (left) & conditioner (right)
ahhh.... safe and sound...
ZA eyebrow pencil
This couple is living very well in this secret sanctuary...
oh hihi!!! I'm glad u aren't dead Majolica Majorca jeweling eyeshadow palette!
yay!!!
Aqualable you are here too!!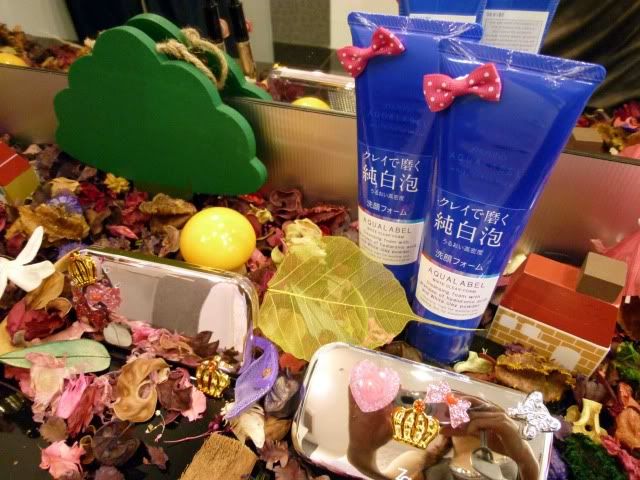 I'm glad I'm glad.
Majolica Majorica mascara also managed to escape from the dreadful place!
Nw ZA concealer and Majolica Majorca are living hand in hand in this award winning place...
With that They started a pretty and colourful family of cases!
We got to decorate these beautiful things too!!!
After we left the scene we are invited by the creator of these lovely things, Shiseido to have a pleasant dinner at Empire State restaurant located at Iluma for our dinner.
Actually my stomach already overturned with at the crime scene but Food at Empire State is too good to be missed!
Hey that's
Adorebeauty
!
watch her video
here
!
And the Creators of these beautiful things!
btw Felicia is AHEM... on...Ahem...the right.
The makeup artist doing a live demo while we enjy our dinner
Chicken!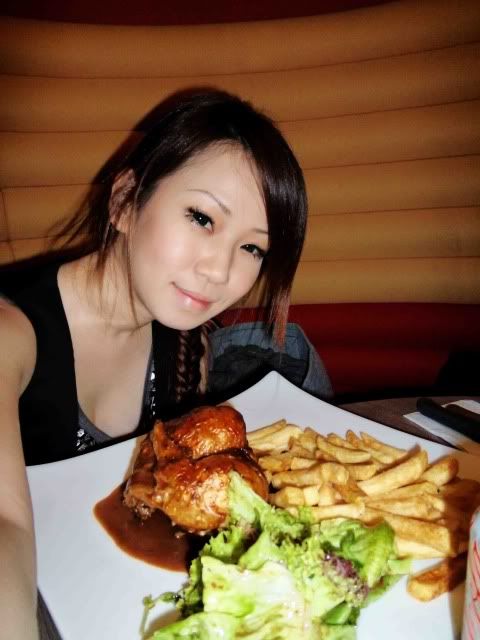 Yums~
O that's my mushroom soup.
Nice! but is too much for me sadly I can't finish.
Thats
Iris
, candid shot~
Iris &
Chan
!
they are having these humongous ribs.
And after dinner here comes my dessert!
Ice Cream Brownie.
Sry to say that I don't really have a sweet tooth, so I took a few mouthfuls and wasted it.
No but it taste superbly awesome, I just not a fan of sweets.
O I've mentioned earlier that we got to pick stickers and decorate on our case right?
I TOOK EVERYONE'S STICKER AND PASTED IT ON MY CASE!
COOL NOT?
Mad hatter from Alice in Wonderland.
Here comes the goodie Bag!
The lovely Tsubaki Couple!
And a whole bag of goodies!!!
I love blue on my eyes most. Believe it or not.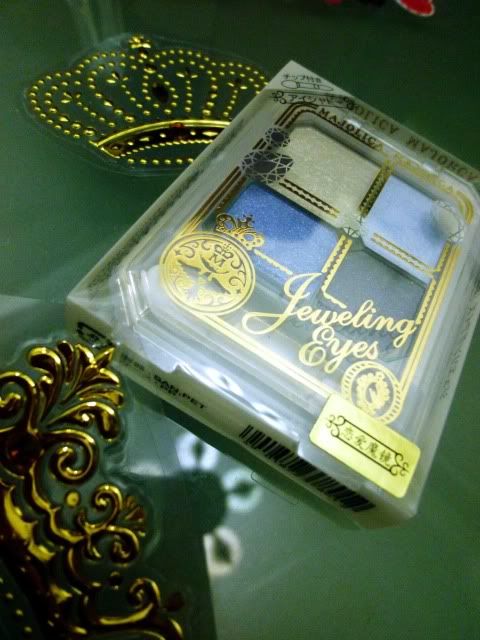 And last but not the least, donut to show my teeth!
Thank you Shiseido~!
*I'm not paid to blog this.