Sponsored
Yes is from a very awesome blogshop called
Stitchandtiles
They carry really pretty outfits from MarcJ inspired outfits to cute rompers like this!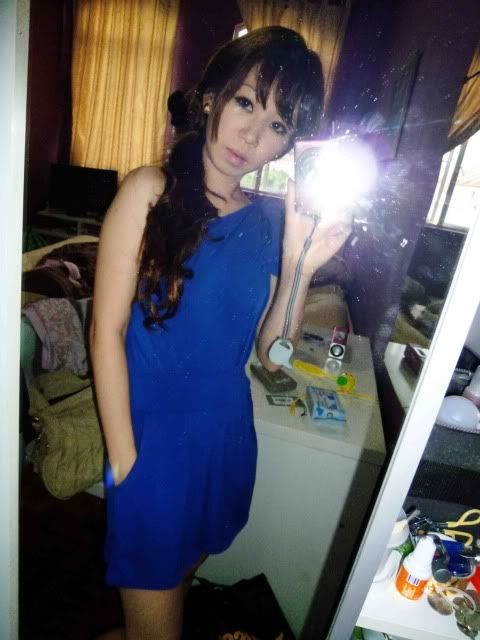 I should apologized for the thumbprints on the mirror and the dreadful clothes in the background but I'm so trying to created a fraction CSI mood so I.SHALL.NOT.SAYS.SORRY. Oops... or did I just...?
This is actually a Toga Romper the a hugeass ribbon at the side, the construction and quality of this outfit is really good.
Most importantly, the blue makes the outfit very classy yet casual, good for weekend events.
It also hv side pockets to tuck ur hand in to act cool or hide your booger.
This fabric has very high level of stretchability that fits most asian sizes.
I like how Stone Age like Tarzans and caveman are so in trend nowadays.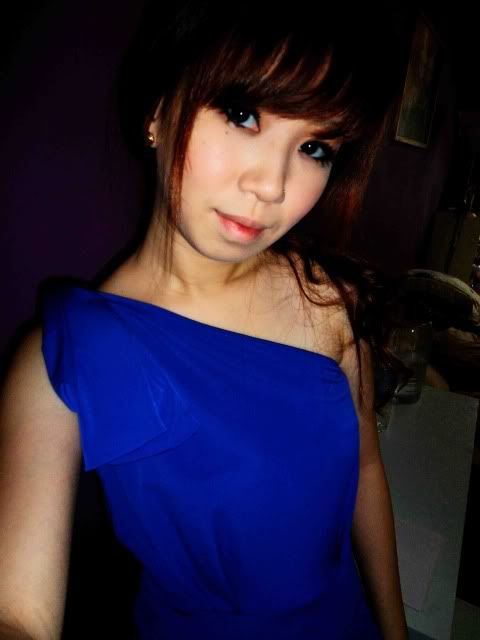 This Romper is very comfortable it doesn't cut the fatty acids under my armpit causing me to look like a muffin and it fits really nicely on me.
o bitch... is all about me huh? haha.
I had on my usual lash galore
(I duno how many times I repeated this in my previous post)
And pair them on with gold earrings! Next time if you have a rich blue outfit, be sure to make them stand out even more by adding on loud stuff.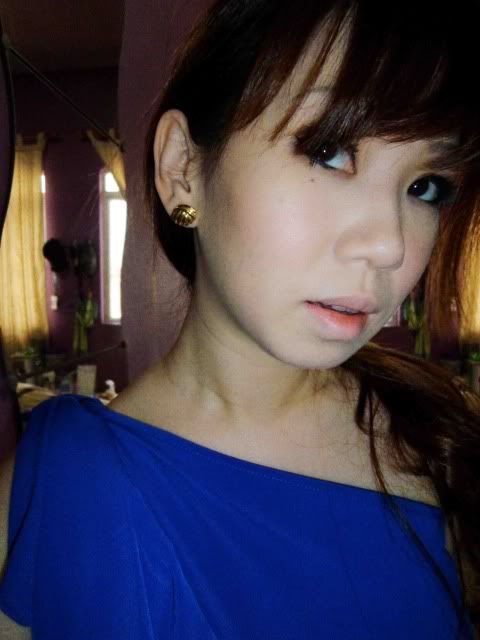 Alrighty do visit soon!
stitchandtiles
stitchandtiles
stitchandtiles
bye bye dblchinis!!!
*I'm not paid to blog this.