HI dblchinisssssss!!!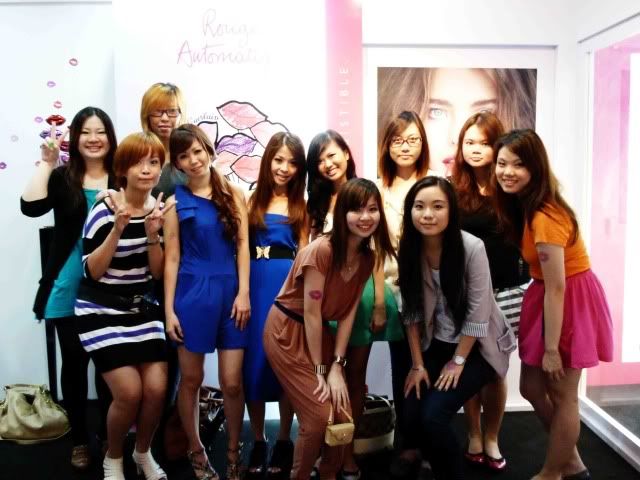 Went for a Guerlain partieeee!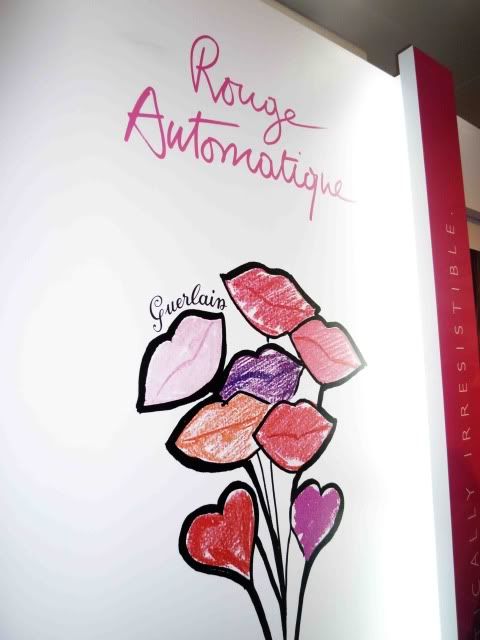 Is so awesome that
Trey
, stylist Extraordinaire invited me to this event.
Y M I so lucky?
I think becoz I'm nice that's y ppl nice to me back.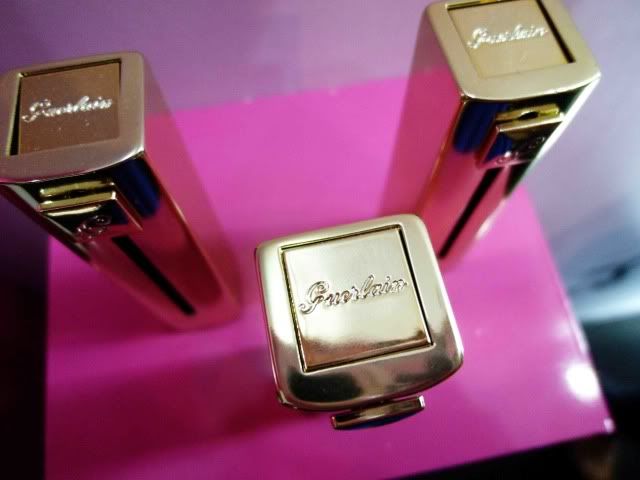 ok anywayssss... is the latest Guerlain launch.
The 'Rouge Automatique'
(Retailing $50.00sgd)
A Light, fresh and fun lipstick that adorns the lips with pure, transparent crystal colour
The lippy that is simply irresistible in its colour radiance with unique lasting that holds up to maybe 8 hours ?
And best of all, it still keep the lips moisturise as supple
They have 25 shades(or more) in total!
From the nudes to pinks, reds to oranges~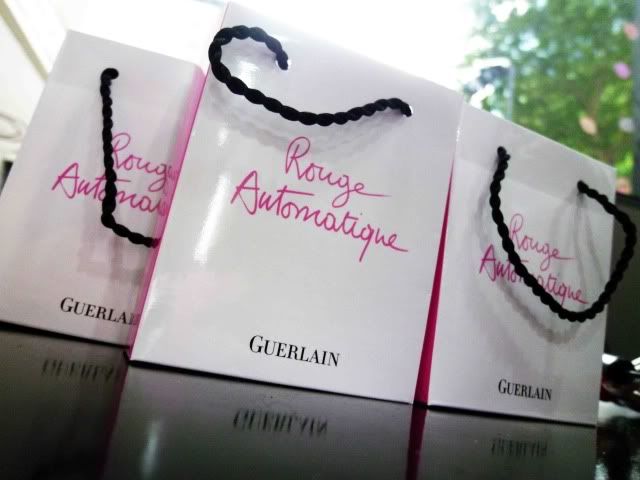 Trey is sucha a colour person, u'll never have a chance to catch him with boring black.
I'm also in my trendiest outfit, Toga romper proudly sponsored by
http://stitchandtiles.livejournal.com/
The colour is so bold and awesome, I'll talk more on my outfit of the day entry~
Hot model fronting the event booth, y is this hot stuff not me? :(
Ok lets take a look at the awesome shades
They are all swatch in order from the palette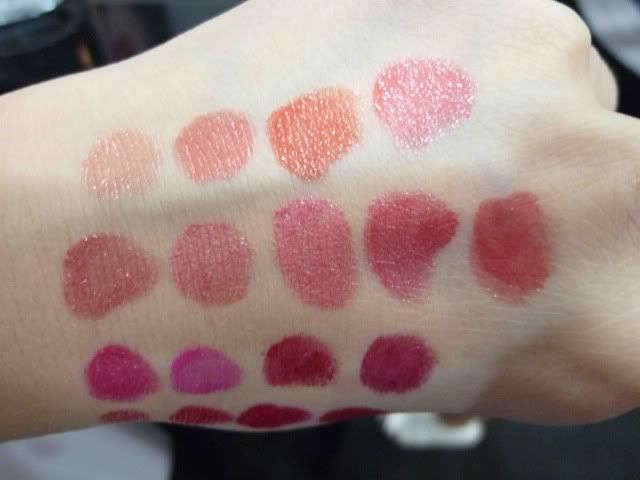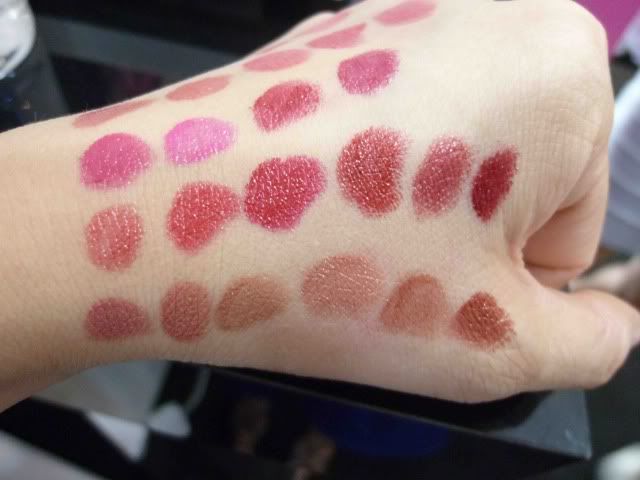 Event the Gurlain Logo is printed on their high chair.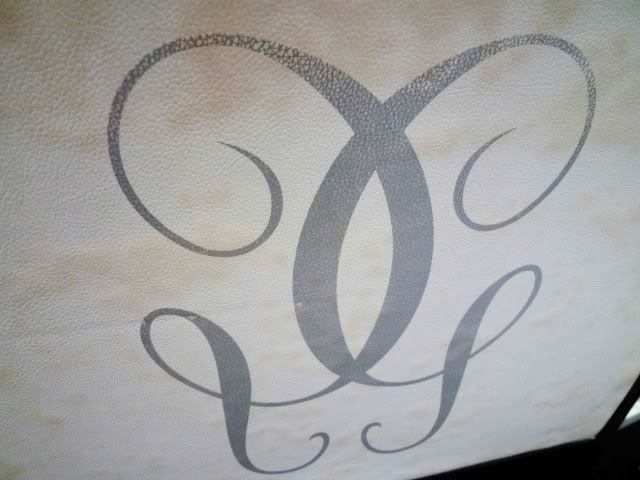 The Magic hands all the way from Paris : Maxime
Maxime then talk about the benefits of Rouge Automatique and the colours for different skin tones.
He also did a makeup demo on this 200 meters model.
Is Trey's turn to shine
well... he actually already very shiny but his jacket made him even shiner.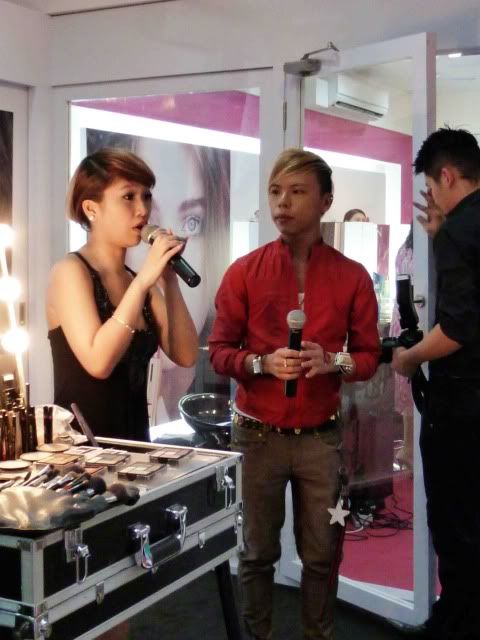 O what have we got here???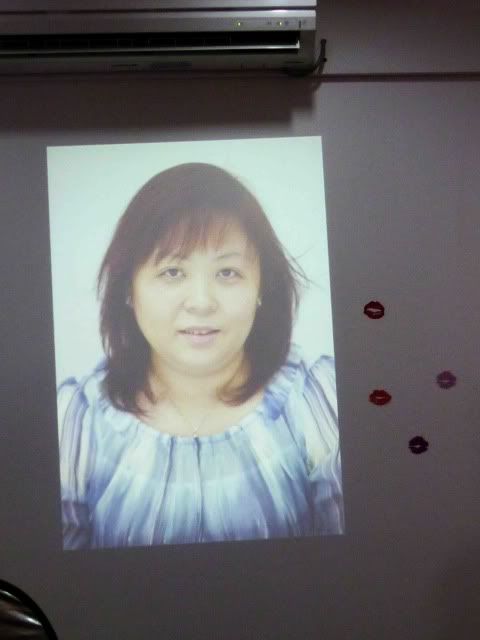 A lady before makeup.
Take a good look at her 'after' with full makeup and rouge Automatique
So is so confident and poise when she walk out to face everyone.
Makeup really boost self confidence,
so boys please don't give the Natural beauty and all sorta crap.
I love seeing
Vivian
at events, she is always so bubbly and friendly!
hey that's me again!
Some said My hair looks like wig.
Yes I'm actually Lady Gaga.
Later on I actually sneak a little bit of Maxime's time on choosing the lip colours that suits my skin type.
He asked me to go bold with cool red lips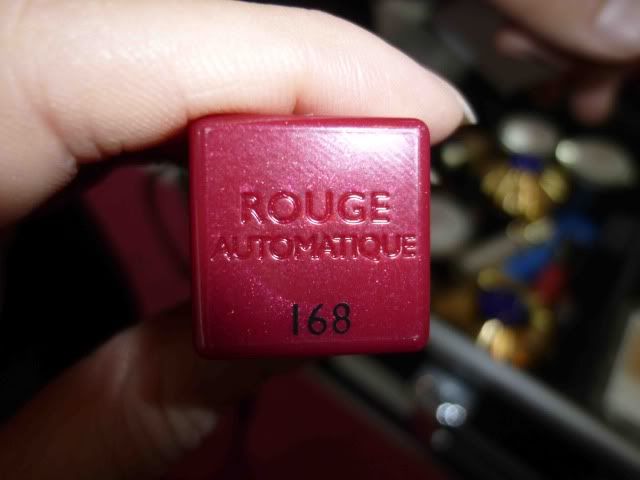 or hot pink shades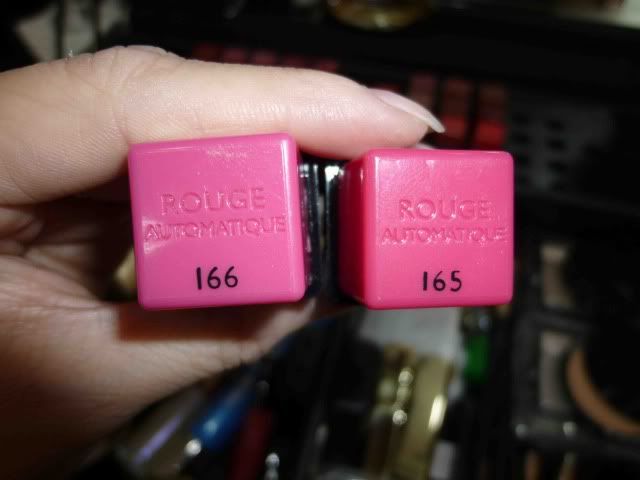 it will go perfectly with my skin colour
I belong to one of the fairest in yellow asian skintone, so I can take pretty deep colours.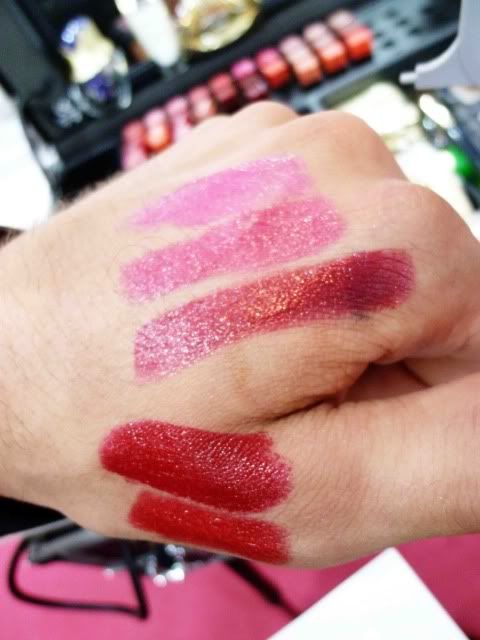 We had an awesome grp shot before we go!
Thanks again Trey for the awesome opportunity!
I guess that's the end of the event, so what now???
CAMWHORE TIME!!!!
Freebie, Freebie <3<3 <3
I'm got a Mitsouko shade 140 !
Is in the orange family!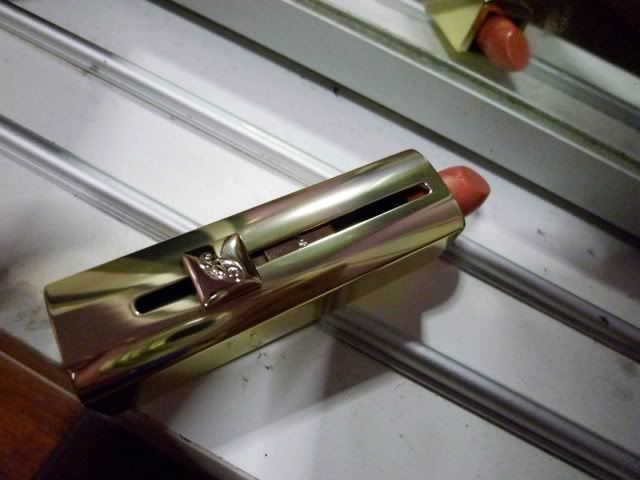 I wore this for a Greek theme party, will blog about that too!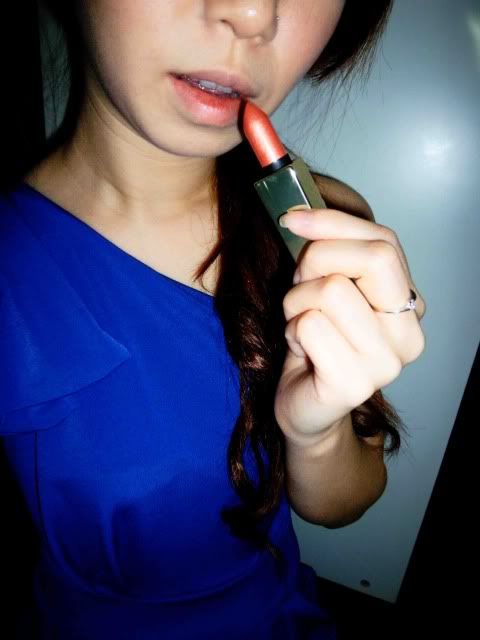 N I got this super hot hot red wristband from Guerlian!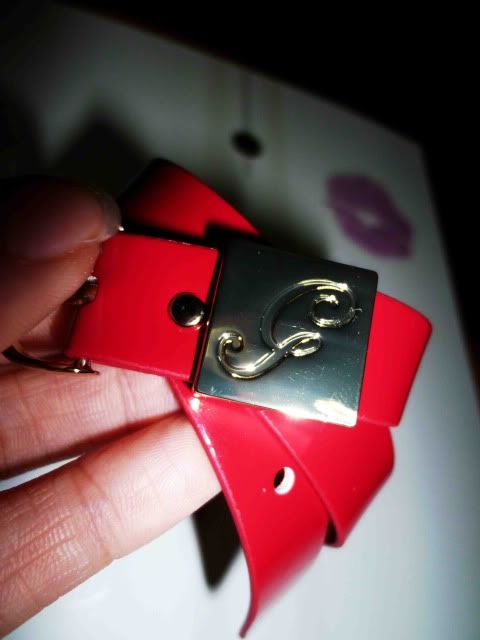 MAD LOVE can!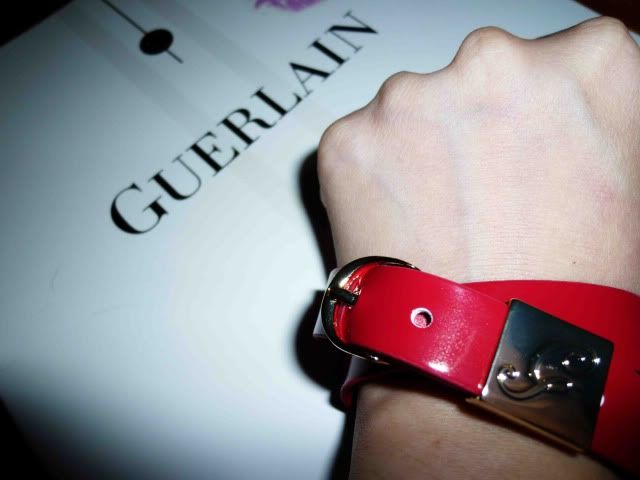 Do check them out soon!
Hasta la vista dblchinis
~
*I'm Not paid to blog this.