Hey hi dblchinisssssssssss!!!
Did a Brown Smokey eyed look for you gurlies~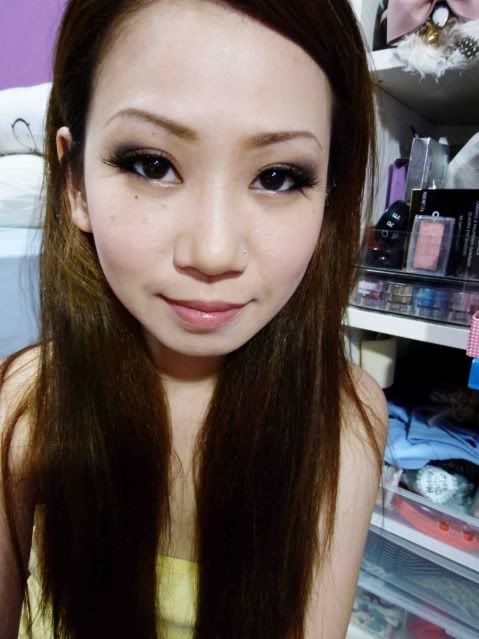 I guess is rather random, I was feeling a little mentally unsound one night and I decided to do something decent,
Like doodling my eyes!!!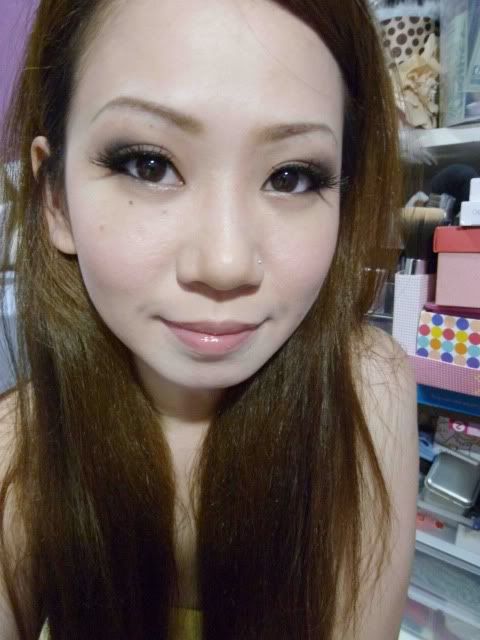 I used the 88 palette to created the brown hues and my favourite ELF eyeshadow palette for the black smokey look.
This is not a super intense smokey look but rather a subtle one, however I would recommend this for evening or nightout look.
I kept my lips really simple just by using nude gloss with a tint of coral at the centre.
I love to intensify my outer corners with darker colours to create more depth.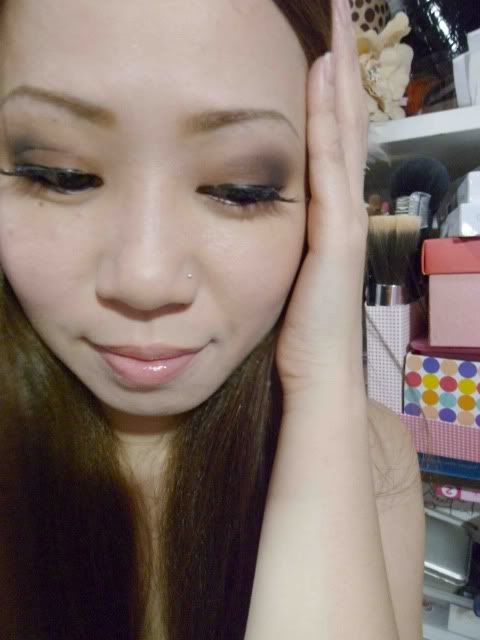 oh well thats all for now~
Toodles!!!