Hi dblchinissssssssss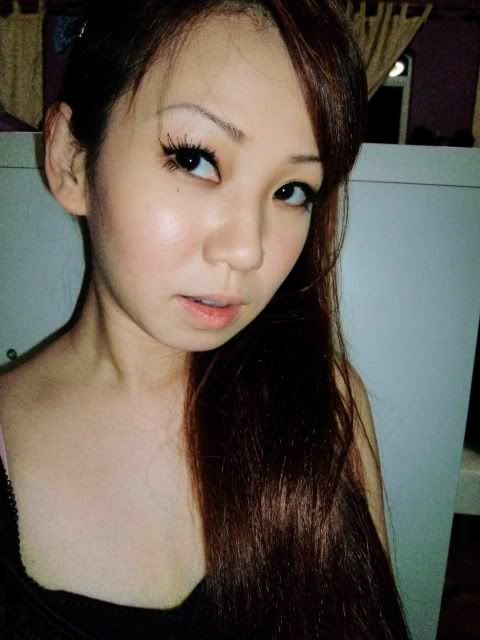 If you hv read about the Singapore Flyer Lounge U will know that I'm posting up an outfit of the night look.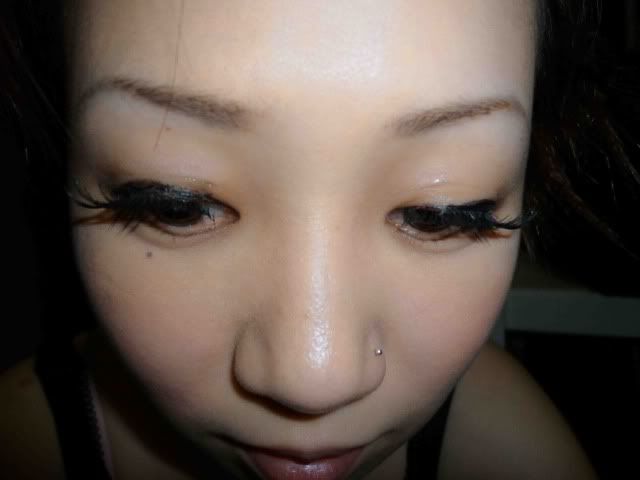 I'm with my usual eyeliner and lashes, yea boring I know.
But I'll improve on that.
Wore a black Velvet dress with burn out design.
I rarely wear black, but this is different, it has pretty designs on it.
&
this was given by a friend.
To zest up the colours, I've wore a simple denim-like bow & clipped to the side.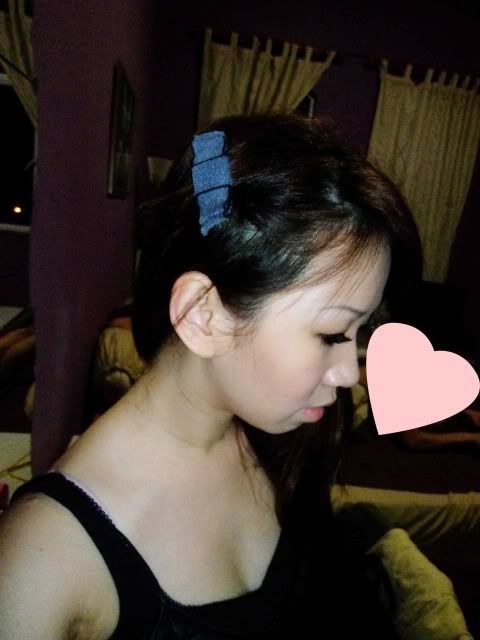 Nothing much, this angle very niase that's y I posted.
Like the nose v sharp but I've got button nose, nooooo!!!
You can see the velvety feel on the dress detailing.
And of course my pink bra strap.
That's all dblchinis, cyaaaaa!
TOODLES~