Sponsored Trip
Hey Hey dblchinis!!!

This is yet another post from JAPAN!!! *hoorray*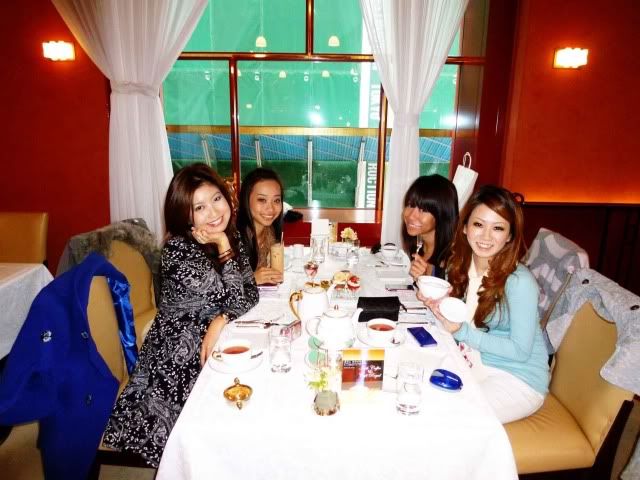 First we set off from Shibuya Subway Station!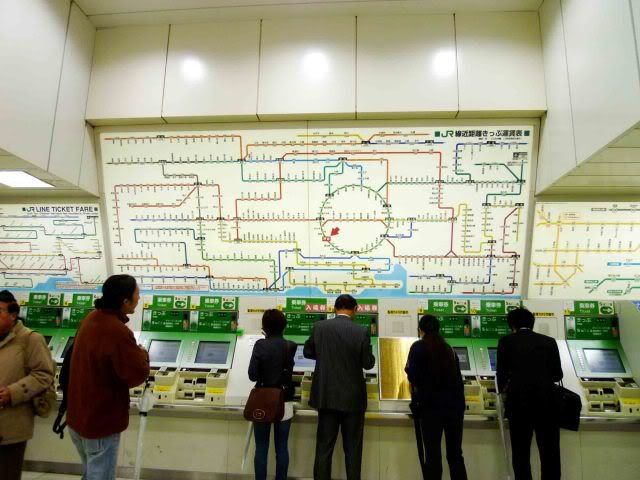 First Stop of the day, GINZA!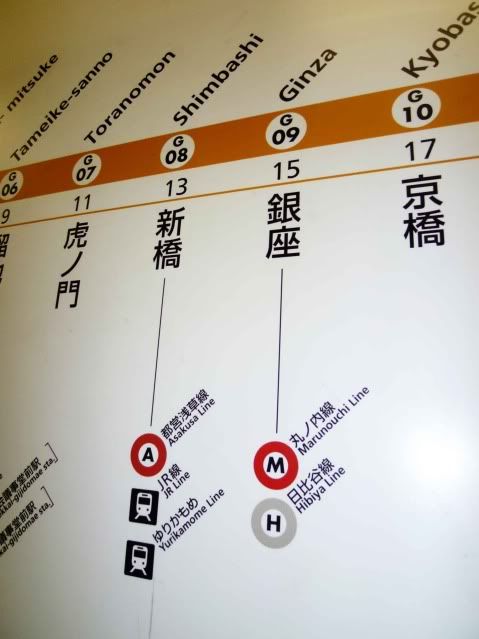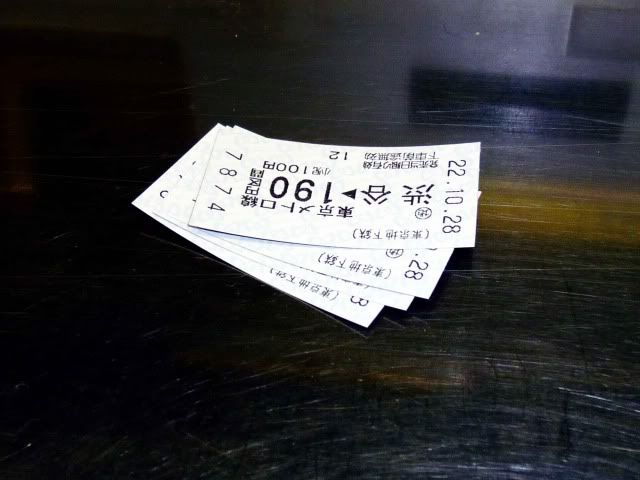 ok before we set off, we popped by this Ranking shop...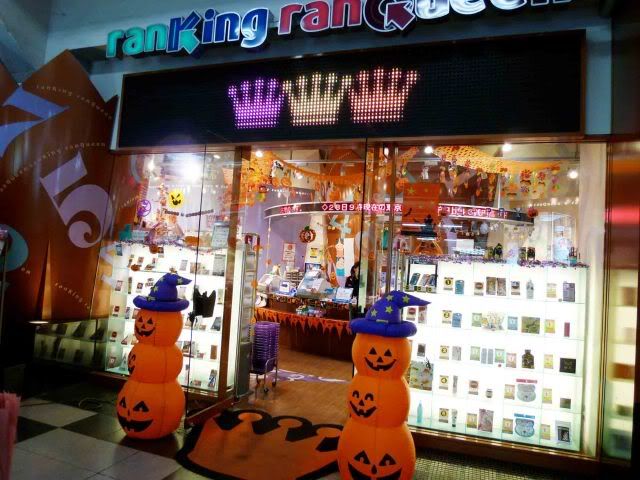 ....located near the subway station.
And is selling variety of beauty items in JAPAN RANKING!!!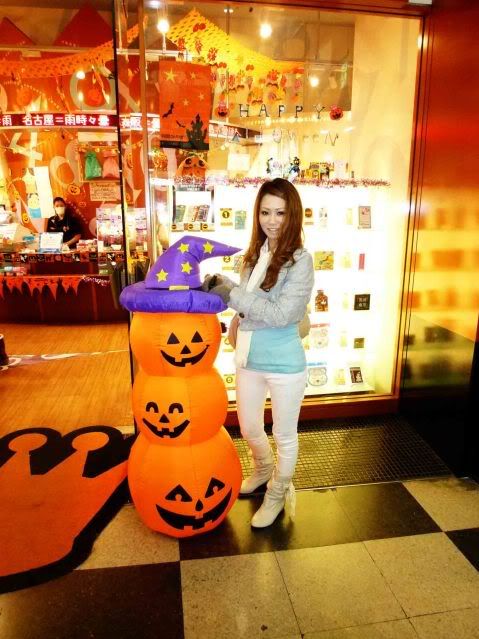 I bought something that looks like a pedicure toe separator but never use at all...
Awesome or what?



Holding the heat pack in the subway, anyone wants to touch it???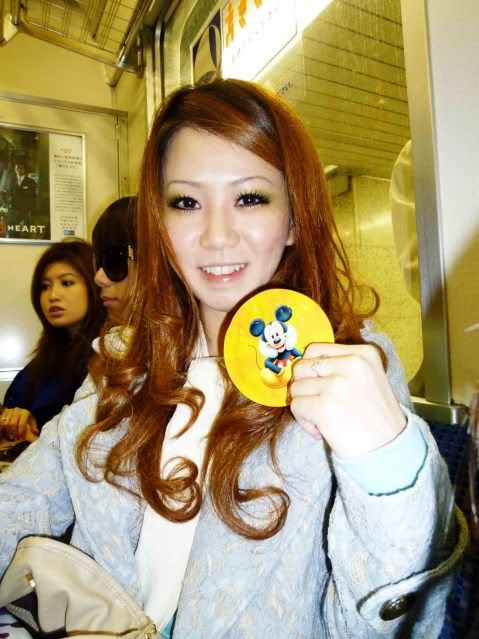 Anyways, when we got to Ginza, We saw this awesome Snoopy store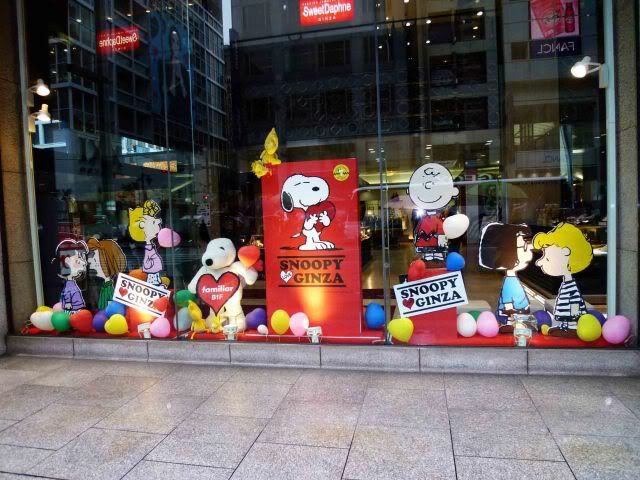 Of course we camwhore!


actually only Xinyi camwhored la, shes is the major camwhore Queen.


Actually where are we suppose to go huh???*smacks myself*
Took me forever to post this, I've long forgotten abt it!

Hiya nvm, just let my pics take u thru.

Raining in Japan.


Even though is raining, these Japanese are still Uber dress for the day, even their umbrellas presented in a hot variety.
Not like the Singaporean aunties bring the 3 tier brolly to pasar malam or market like that one.


Yes this poster , dunno who but it says ufufuGirls.


can u guys put up a poster that says 'dbldblchin'?


And this is on whole BUILDING of F21 items.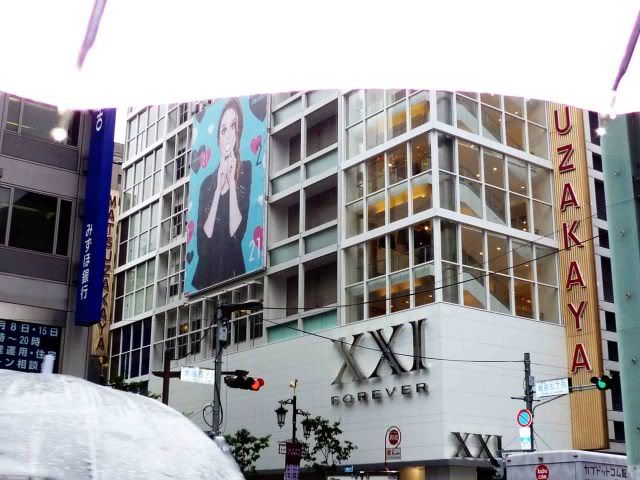 Fuck our lives.


They have a stand alone building of prada shop in Tokyo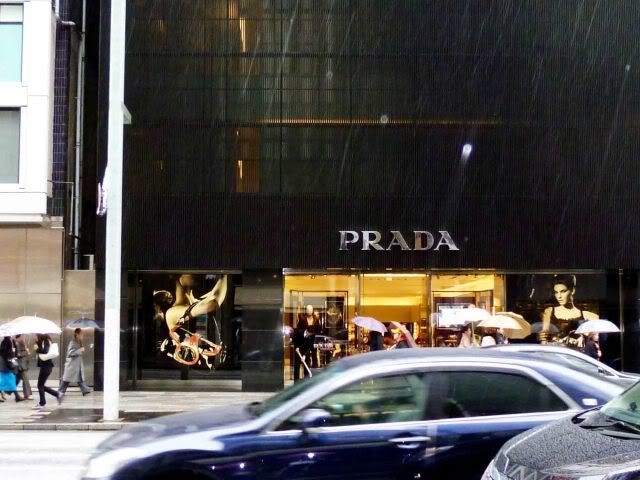 We also have a stand Alone coffee shop in singapore that sells roti prata.



I duno what are all these places, but buildings and buildings @ Ginza.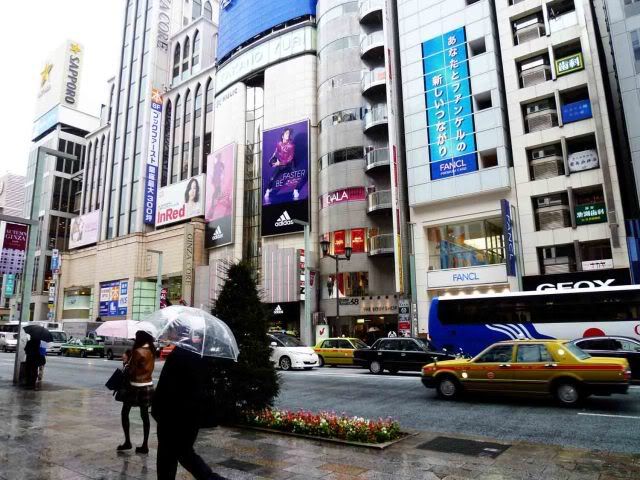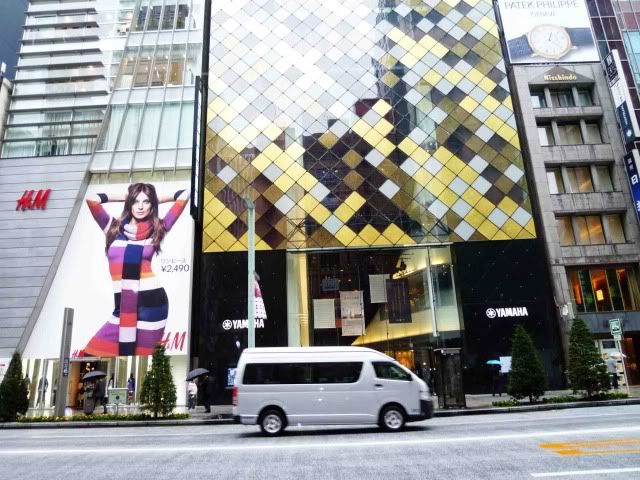 And our view from under the brolly.




Oh now I remembered!!!

We are actually off to this place called the 'SHISEIDO PARLOUR'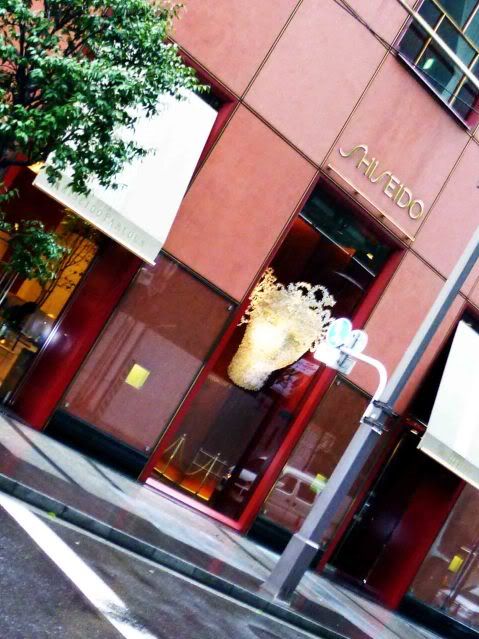 u may asked "sell what one?"


ok, come. come...

Shiseido selling desserts!
Now u know how big is Shiseido in Japan huh...
AWESOME BO?!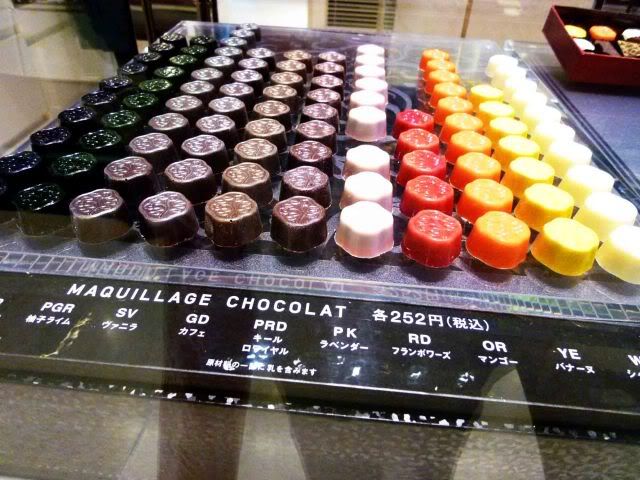 to all of you sweet PEAS.
This is your heaven...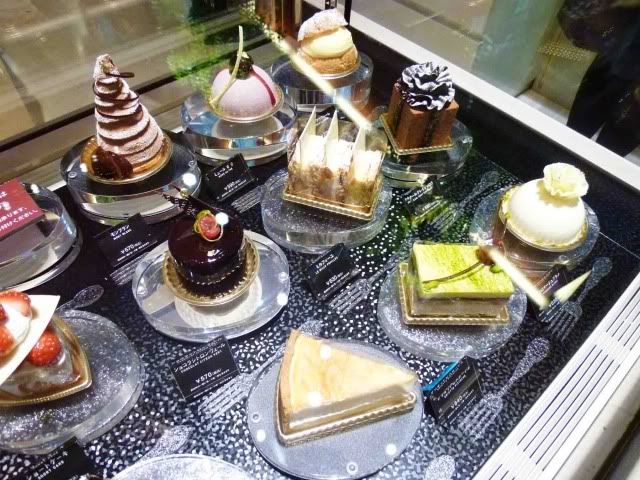 Lets embrace tooth cavities together!





Japanese biscuits are the hot fav there!



MAJOR SALVATION!




1 whole freaking rack of goodies!




This machine is ancient!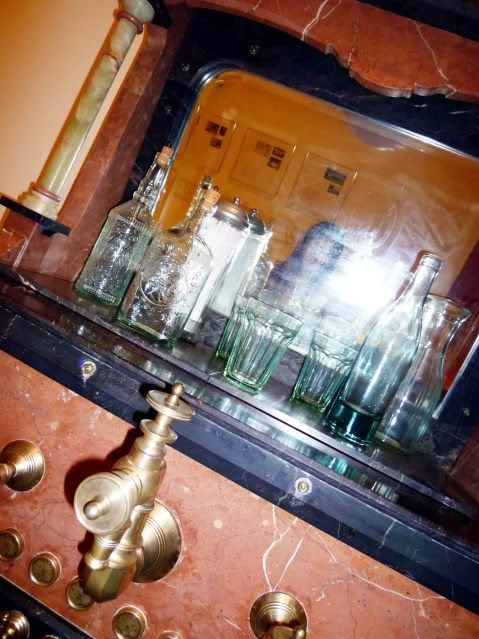 Think is a coffee machine or something.


Hiya who cares?
CAMWHORE FIRST!




I want to drink from the nozzle but nothing one ley!!!





Later on I proceed to the gallery where Shiseido history is widely present.


c my body language?
Ya is like I pretended I know a shit loads of stuff in the gallery
But Actually I know nothing, coz all written in Japanese.



After acting ATAS and all,
we got into our spaceship and prepares to launch into space.



Actually this is the lift!!! HAHA!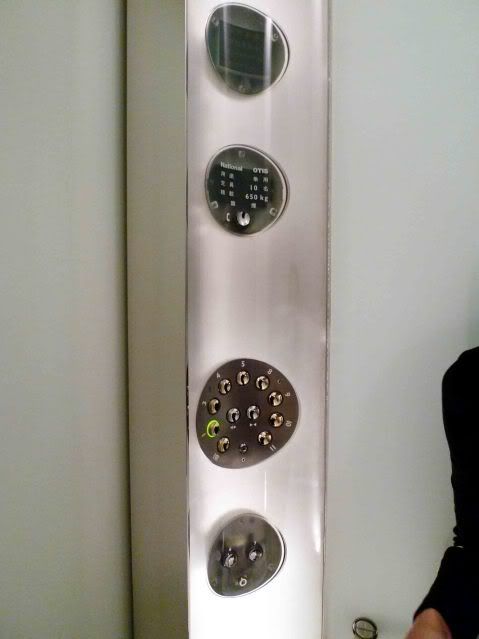 U'VE BEEN PUNKED!
(even if u have not, I dun care!)


ok level 3 is where the real Treat begins.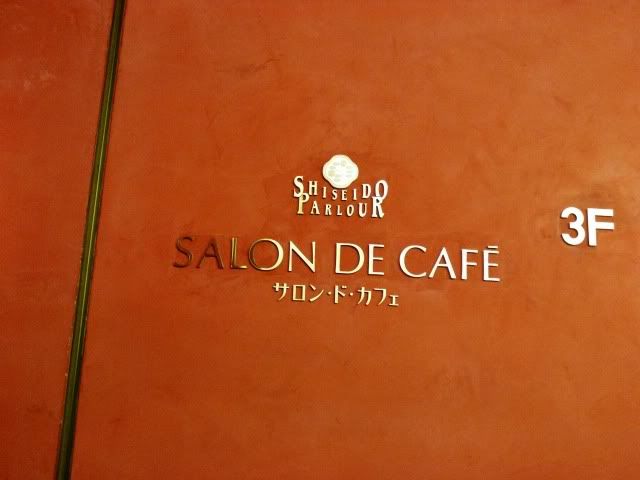 SHISEIDO IS SOOOOO FREAKING AWESOME!!!



FREE

Air Tickets


FREE

Lodging


FREE

Transport





& now?




Free Treats Free Treats Free Treats Free Treats Free Treats Free Treats Free Treats Free Treats Free Treats Free Treats Free Treats Free Treats Free Treats Free Treats Free Treats Free Treats Free Treats
Free Treats!!!!!



Can I huge the boss leg and kiss it from now until tomorrow?


This is the Salon De Cafe



ok lets checkout what they have.




Tea, Shiseido Parlour blend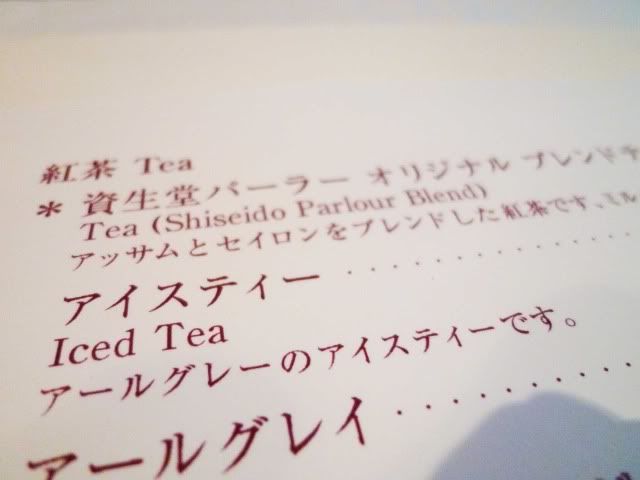 y Japanese so Atas one??? Even name have to giv so nice one!


wah kaoz!
The price also very NICE! Heng no need to pay!




Even the cutlery is not ur usual "ah peng hardware store" buy one.


I shall call this knife- Chris for short



OOOooooOOOoooooooooOOOO! *Gives 'O' Expression*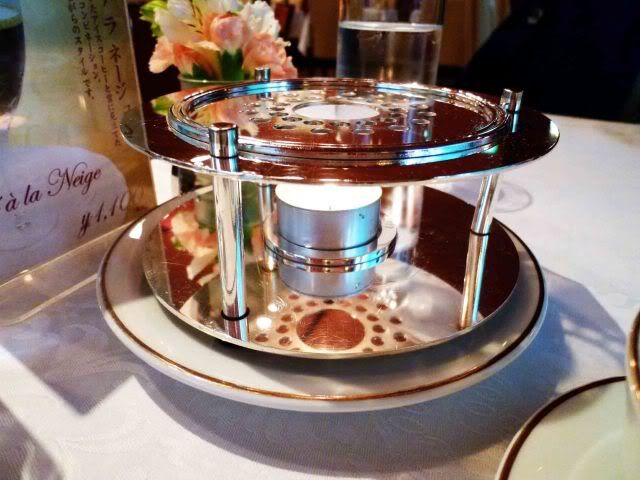 The Tea is coming, tea is coming, tea is cominggggggggggggggg!!!
Please sit clear!


Weeee!!! The sugar is here too but not my daddy!




Pours the hot water into the teapot




And from the Tea from the teapot into the teacup.
just like


Peter Piper picked a peck of pickled peppers.




Yea, not ur usual Ah heng Kopitam fishing style, where u dip up and down the bloody tea bag.


Ok now, take a deep breath,

AND DIG IN!!!



This is the ultimate indulgence in life.


Did u notice Shiseido Parlour is printed on the chocolate itself?


After that we went to this place....

Oh wait! Camwhore first.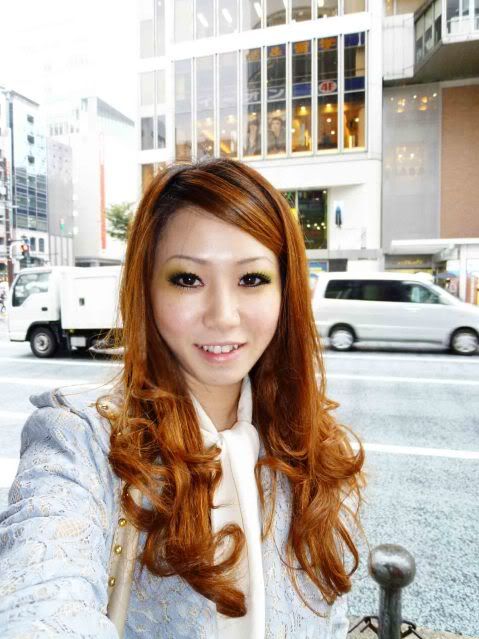 ya as was saying...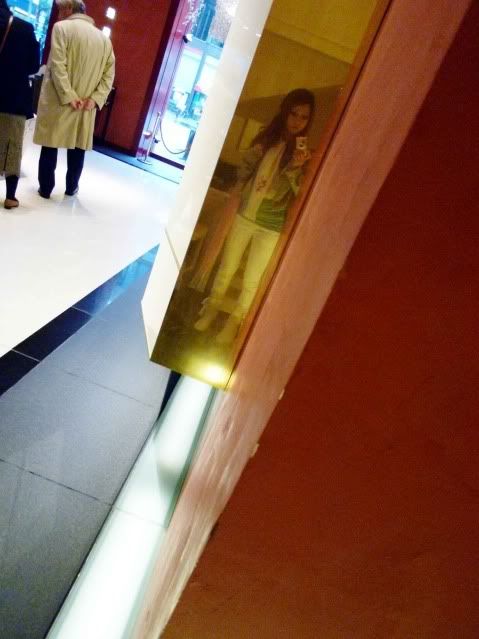 I swear this is the last camwhore of this entry.


We proceed to this Abercrombie & Fitch store that is 11 stories high.


From the outside, it looks like any other store or outlet that sells clothes....
But the inside is like....

A techno ground filled with models.
Yes a retail store but impressed by the interior happenings.

Just imagined the sales assistant dancing to hip hop songs by Kayne West and greeting you "how's it going?" (coz the that's the only English phrase they know)
and
arranging the clothes at the same time.

This store fucking employs pan asian and I SWEAR my GUTS OUT THESE GUYS, MOST OF THEM LOOK LIKE MODELS OUT FROM THE MAG.

I've never been so fascinated in my life seriously, no not because these walking mag models. Because I have never seen any shit like this!

YES U ALL Should visit the Abercrombie & Fitch Located at Ginza if you are there.
This is for those who couldn't afford Chippendales, u can head there for FREE Thrills.

But not for the Weak-hearted though,
I mean god knows, some woman might not b able to take it, instead of getting all excited, she starts menopausing.

Anyways, We are not allowed to take any other photos except one on the ground floor.

but I hope is this enough to explain my point.



till next time!

TOODLES~!



This is blogpost no. 2 for japan trip sponsored by Aqualabel

*Trip is fully sponsored by Aqualabel, Shiseido. Photos taken with Panasonic Lumix FX75 camera proudly sponsored by Panasonic, And clothing and accessories by Bysi.

I'm not paid to blog about this.