HEY DBLCHINIS!!!


TSUBAKI IS COMING TO TOWN!

Ok. IS ALREADY IN TOWN!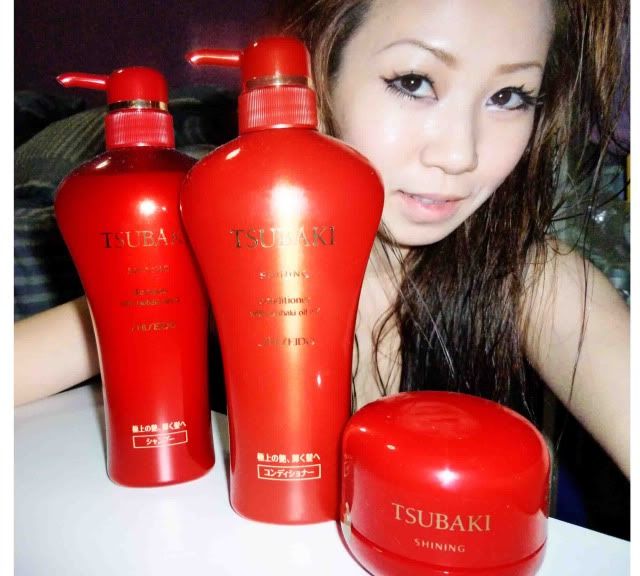 Tsubaki is camellia flower in Japanese!
&
it carries high level of Tsubaki oil which makes the hair radiant for the entire hair length regardless whether u hv short or long hair.
They are equipped with deep beauty and shine pearl lipid which emits radiance from within.

I've with me the red...



And white series






The explanation is quite literal, red series is from red camellia flower and the white?


From white camellia of course!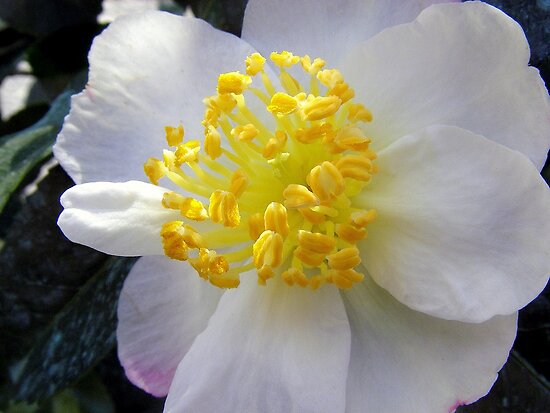 They have input other awesome ingredients for the red line : Pink Rugosa Rose, Pomegranate, sand pear, plum, Yellow Golden Peach, Ginger, White Grape.

And
the white :Willow, winter Daphne, Moss, Lotus, Bamboo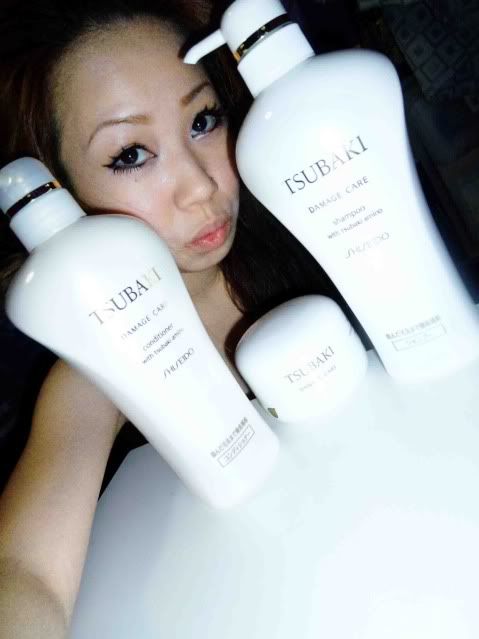 Tsubaki comes in shampoo (220ml/550ml)

Conditioner(220ml/550ml)
&
Mask (180g)

The red range has high purity Tsubaki Oil Ex which is a hair shining component that adds shine from the inside to the outside.

While the white range carries the same Tsubaki oil , they are also equipped with penetrating care component: Tsubaki Amino that repairs the damaged bits of your hair and all brittle sections.


My hair is really dry due to all the coloring, blow drying, heat products: tongs, flat iron.
I personally dig the mask treatment maximum! It makes my hair soooo smooth, it also comes with radiant homey essence that makes hair well protected & best of all, it smells great!

I'm saying all these Not because the items sponsored by Shiseido....

is because their products r really freaking awesome!



C, I'm now down to my last drop of TSUBAKI Shampoo....

To b e environmentally friendly,
I washed the bottle ....
And Refill it to save shower space!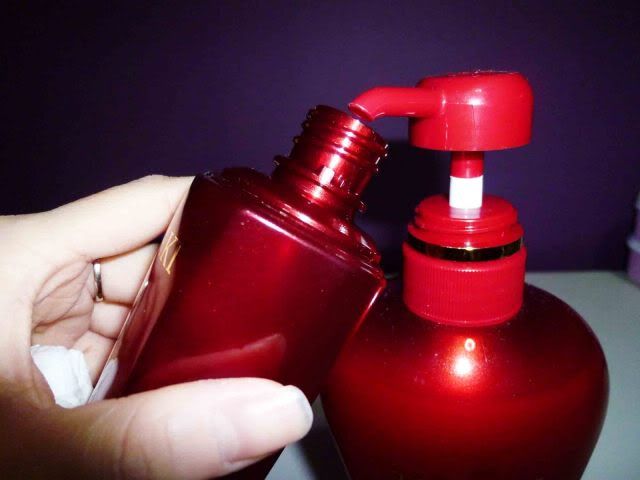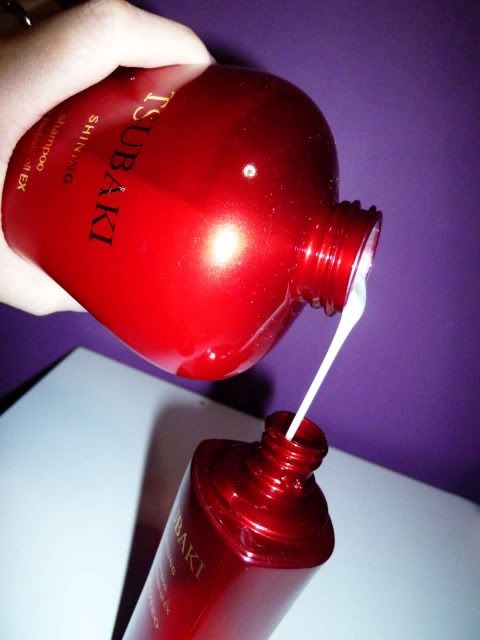 U know sometimes it can b frustrating when u can't fit ur gigantic bottle onto the shelves...
So keep ur smaller empty bottles coz u never knw when u will need them again!
So Hop over to watsons now to get ur very own tsubaki shampoo now~
Toodles~!
*Though these products are fully sponsored, every word on this blog entry expresses my own honest thoughts and opinion

.