Hiya dblchinis!

I had a fun time hanging out w my bestie last sat to partyyyyy~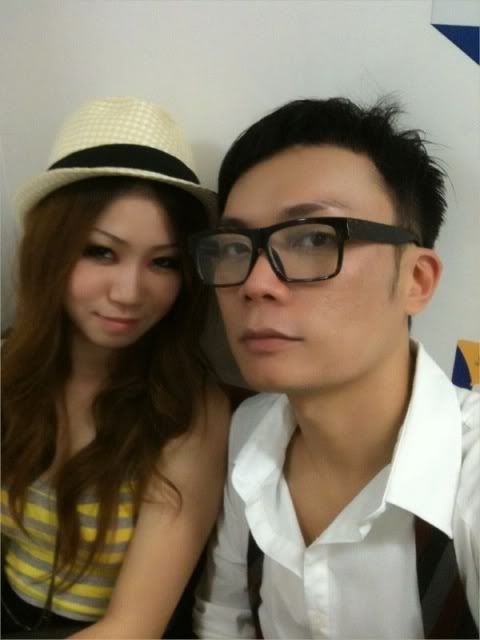 Weee~ I luv camwhore city© pictures duncha?
I wore a lemon white fedora to accompany my stripe tankie.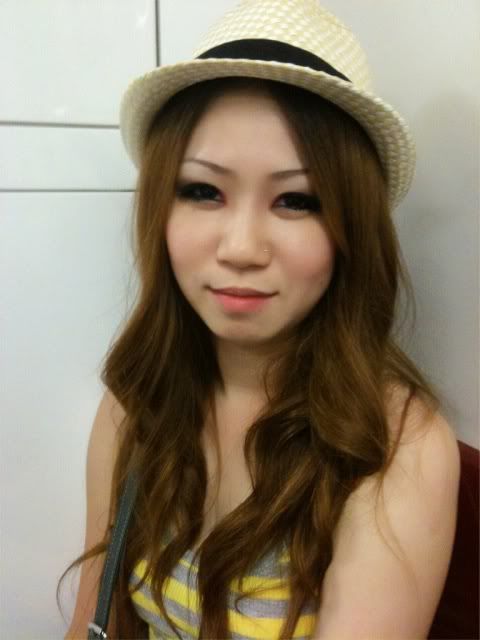 I look a little SLEEPY in Here! do pardon that!
I also wore a pair of black high-waist shorts but Is tough getting the whole outfit into e pic.
I rarely matched myself yellows for nightouts but when I discover this awesome piece of tankie hidden amongst other outfits, I thought is time to take it out and fit it snugly on my body before I seriously goes out of shape.
Yes, I'm talking abt my petite self slowly evolving to an oversize mini pig. I'm so gaining weight can!!! Lolx enuf of side tracking, let's chk out the face of the night shall we???
I had my eye madeup smokey.
To create the effect, I used loads of brown and black at the.
Moreover, I did enhance my eye by making it a lil more exciting, so I highlighted e inner corners with hot pink from the cost saving 88 palette.
88palette is the best tool one clr ever cme up with. Is so so pigmented!!!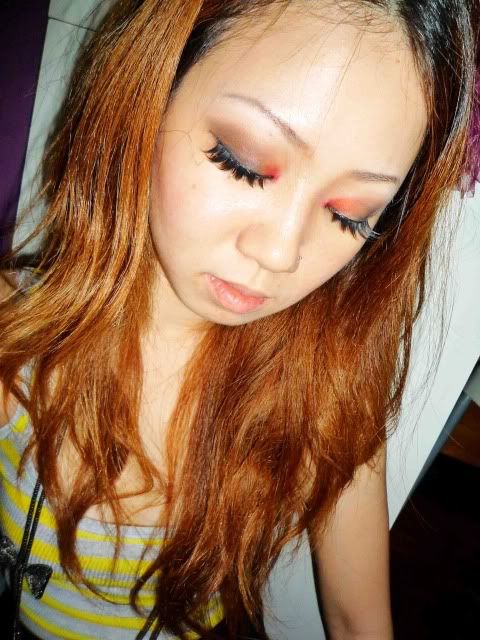 Anyways, I did sme tight curls to my hair but the weather was so hot n humid it falls into waves instead.
And that dblchin with blythe!
Till then
toodles
~
*pls pardon the effects of the pics, as some are taken with iphone and e rest are taken with digital cam.