Blogs are rapidly making a Big entrance into the Mainstream.


And Thanks to Awesome labels like Aqualabel (Shiseido), They have increase the levels of blog recognition by organizing a Competition for VANITY/LIFESTYLE/BEAUTY BLOGGERS!

And this is the
Unravel Your blogging power competition!

Well... the Prizes is uber attractive:
-5D4N All-expense paid trip to Tokyo, Japan
- Brand New Panasonic Lumix FX75 Camera
- A Jet-setter Wardrobe Worth $500 by Bysi
-1yr supply of AQUALABEL products
God of beauty has finally heard our prayers!!!
*epic kneel with open arms*
Contestants have to go through rounds of competition to get into the finals, so stay tune for more updates!
Ok dblchinis, Cross all ur 10 fingers until they get uber twisted & hope I get shortlisted for all rounds!
Anyways...The Auditions Went out pretty well because...
I dress my best with my fav product
(pic from
Aqualabel fb album
)
got to meet my favourite girls
( abv pic credited to
June see
)
And still my fav girls!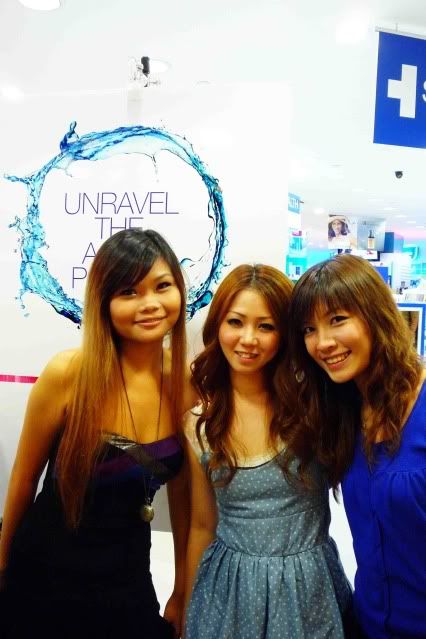 and
I got called up by the beautiful and petite DJ from FM933 Jiahui to talk about my fav product!
She even showed me how much u can do with other Aqualabel sunblock!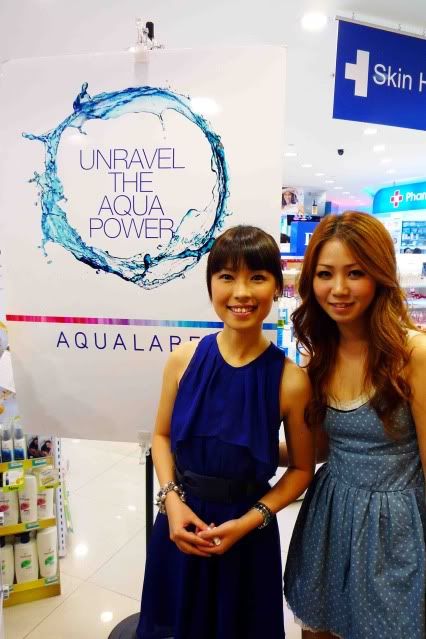 So what is that awesome product I raved about u may asked...
Ok no need to ask I also will tell u,
It is the Aqualabel White Protect milk UV SPF 30 PA++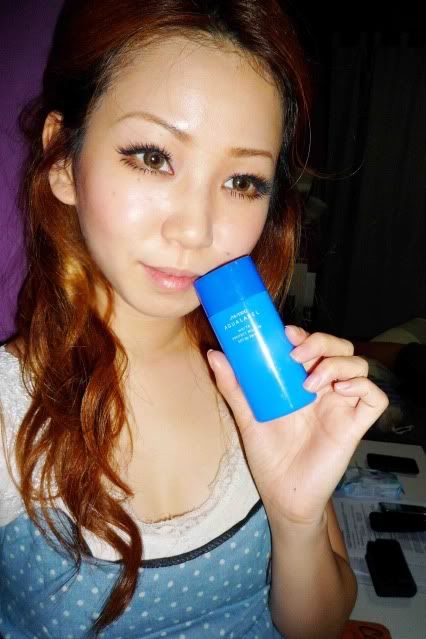 I totally dig this Sunscreen because it is smooth and easy to glide and leaves minimum oiliness to the skin.
Very lightweight. Well... I've tried other sunscreen that are kinda light weight too But most of them are missing out something.
Either their spf level are not high enough or they are short of one PA +
Of course the above can b compensated with makeup equipped with SPF But what about the days when u wanted to hang outside without the use of makeup?
So having good level of SPF 30 & PA ++ , it means prevention of UVA (Aging) and UVB (Sunburn) and all that whitening!!!
With all these equipped in Aqualabel, what can get better than that?
Total protection can!
actually it'll b good if you can reapply the sunblock if u going to expose to sun rays like normally when u go out for lunch during work.
Because skin damaged n unsightly freckles are the last thing u want to care for your skin.
Enough of my major camwhoreness~!


TOODLES & good luck to me!~





* This is a competition, products are fully paid by ownself.