Camwhore City© Pictures are always fun with me around isn't it?
Coz they are all only just showing narcissist shots of dblchin!!!!
Ha.ha.... not funny?
*pregnant pause*
OK, Whatever it means, just check these eons ago pixs out!
I'm very proud of
Calvin 老师 's
end's product I just keep on showing and showing...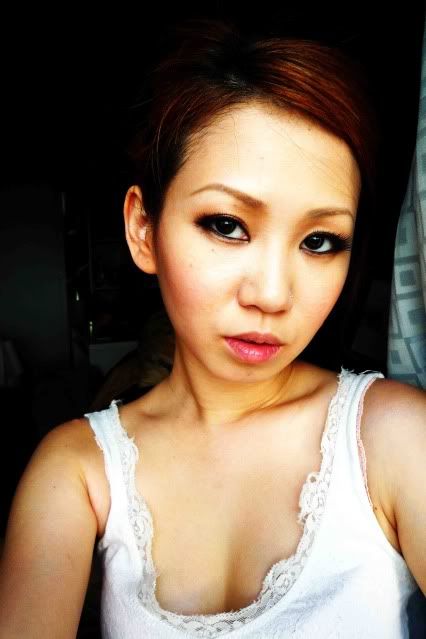 I'm not wearing any lenses and he manages to make my eyes bigger than usual.
Next
The bohemian look.
Thanks to My lovely frds, I reiterated my love for my souvenirs *in demand* when they went to Taiwan for holiday.
And they got me this lacy headband.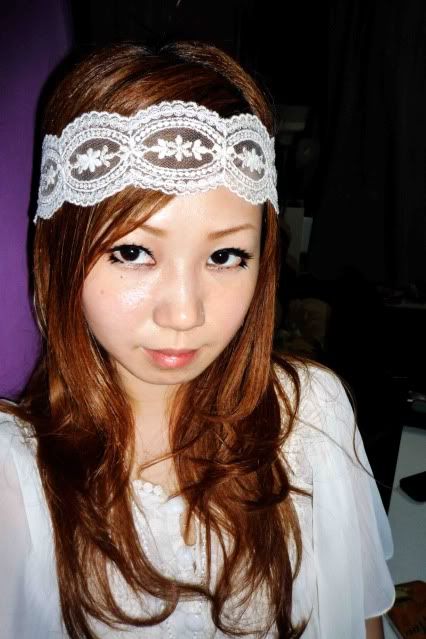 Is so uber matchy matchy with my chiffon top!
Alrite that's all the neutrals fer tday~
Would u like me to do a tutorial on how to wear bottom lashes?
Toodles~!