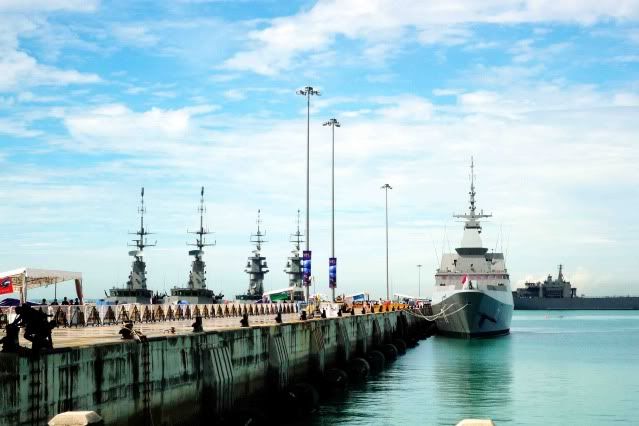 If u dblchinis think that I can only blog about camwhoring & beauty stuff u r so so wrong.

I might look just like a dblchin, but infact I'm more of a dblchini dblchin.
Anyways... watever...

I, dblchin now solemnly swear that I can blog about everything basking under the sun, that includes the extend of how solid my dog poo is.

But lets leave the pooping out for now coz in this entry I'm going cover one of Singapore's proud Ministry of Defence Team :




THE NAVY

!!!
*Throws confetti all over the until police comes catches me*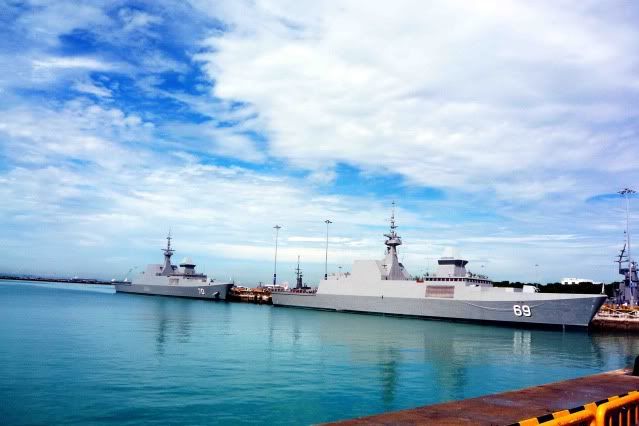 I'm never an outdoor person but that very day I slapped tons of sunblock, bear the scorching
sun...


...had my sneakers ripped apart & bond them back with a masking tape (everyone's laughing at me, especially Noel, he's on watched list, check him out later) to witness this spectacular event:




Navy Open House 2010.




Ya I know, I know how did the pirate standing at the top left hand corner suppose to have anything to do with the Navy right? Well c later dblchinis.


So... we sat down comfortably to watch this opening act.....

While the others are battling with Major Cannons, DSLRS...

(Pic credited to facebook: Navy openhouse blogger's album)


I'm making a breakthrough with my Mini Digi cam!





First, check this out.
Lancing to the music~



Video here:




Next.




When terror strikes the city.


I dunno about u but these pirates almost scare the shit outta me.

And now they had the hostage with them.

As u can see 2 terrors on e 3rd floor are keeping a lookout & e 2nd storey is relaxing at one corner. Mr terror on ground floor is worst, sleeping.... wah lau ey...


Sorry to disappoint u piraterrist, u can only relac so much. Coz e heroes are on their way!

We have...

The ARMY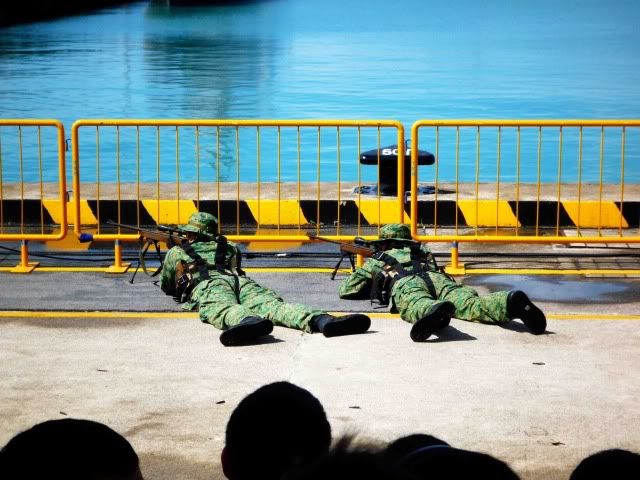 And of course, The NAVY.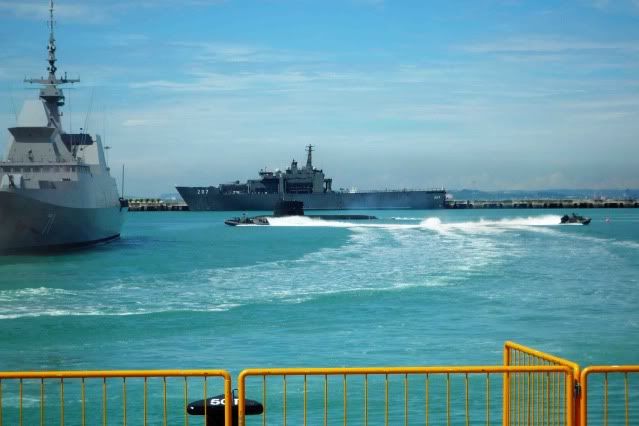 They raid the place & made the terrorist shit in their pants instead...



Victory~



Ok. Now that the performance is over. We head over to check out
the MASSIVE Frigate named "STEADFAST"
With an Estimated number of 71 crew.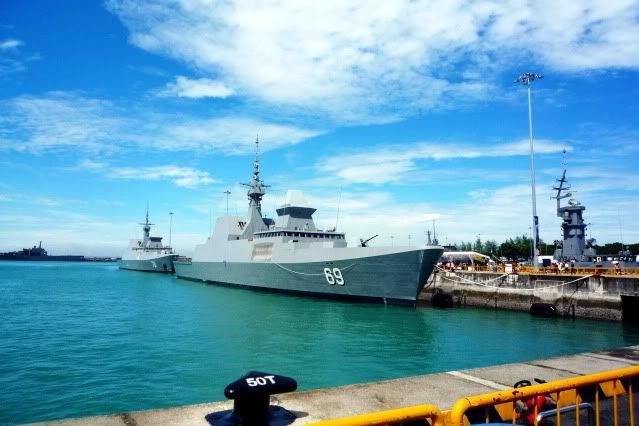 But before that, I camwhore them a bit, Evon & Mole mole.
The one wearing the pajama berms is Noel, appeared in newspaper before kay.
&
Quick, laugh at his shades.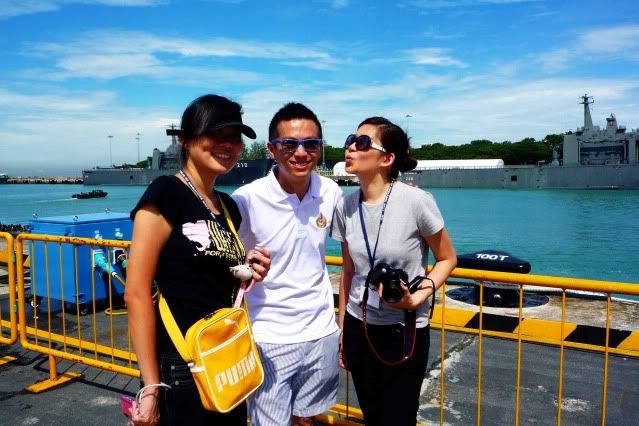 While I'm checking out 'SteadFast', these lasses are checking out the men.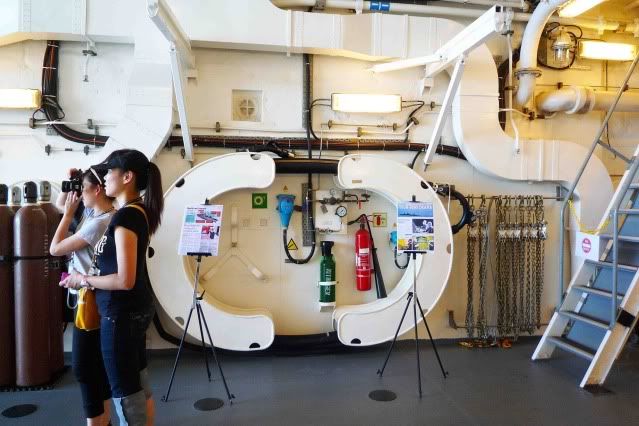 our guided tour.
Very precise guidance, 10 thumbs up *Volunteer your thumbs dblchinis*




Some safety rules & basic information on the frigate.




The whole bunch of us shooting n snapping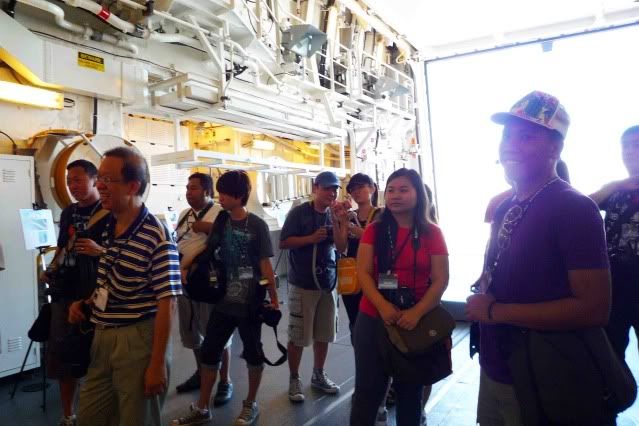 I seriously haven't been listening much & I have no idea what this is.
But it sure plays an important part of the frigate as it is massively massive.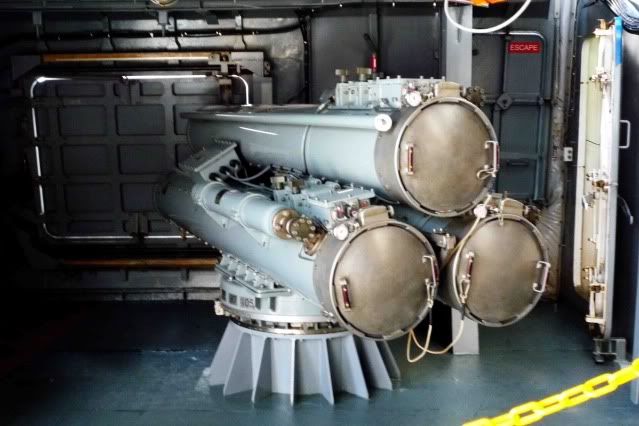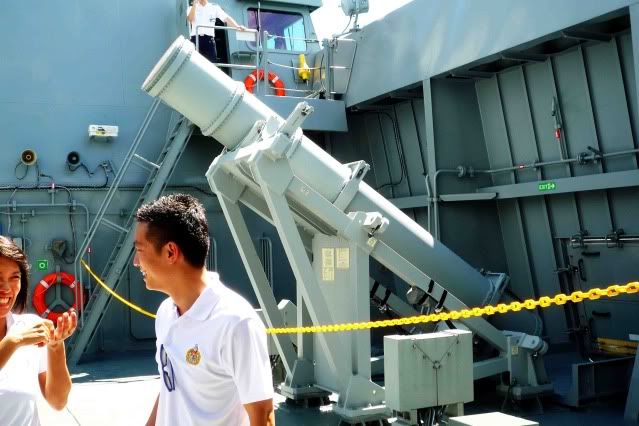 Feliza v scared that I expose her, infact I'm going to.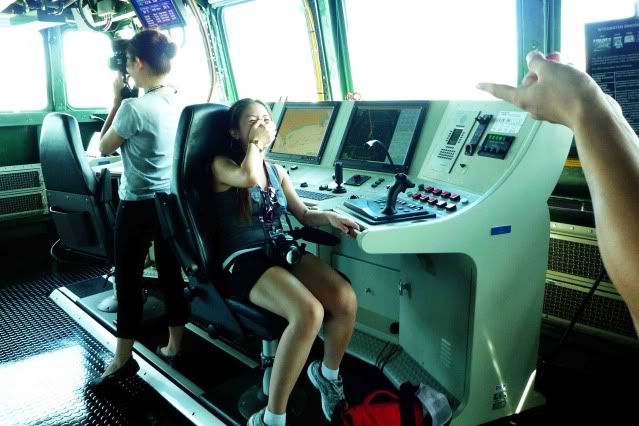 See that mic looking gadget?
She went to talking into it when it is supposedly a flashlight.



'm a noob when it comes to structure of this vast madness But Definitely a master of my own humor.
So can anyone tell me exact term for this deck? (check out following pics)
If not I will harpoon u with torpedo....
U might b thinking, like how right?
I'm gonna do it like how ships detect foreign threats with radar, I'll track u down with my Handphone infrared & bluetooth ur butt.



U know... If they hadn't put up this sign...





With my ACCIDENT Excellent Sailing skills, I would've been over at Resort World's Sentosa by now. Betting.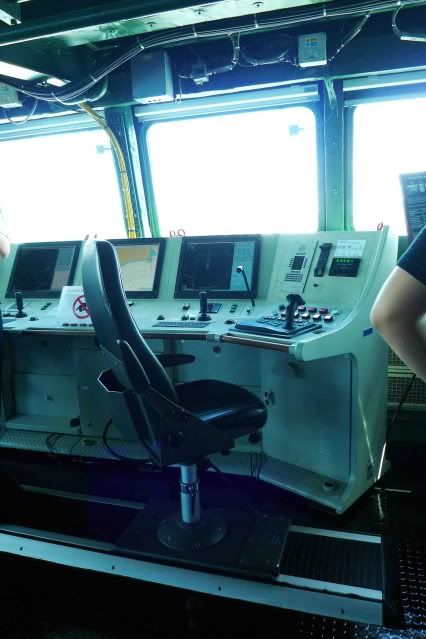 The

Commander's

Hot seat.


Mr Brown ordering food with less carbs.
"ey... gimme milo peng with less ice, more milo powder and 2 teaspoons of condense milk...."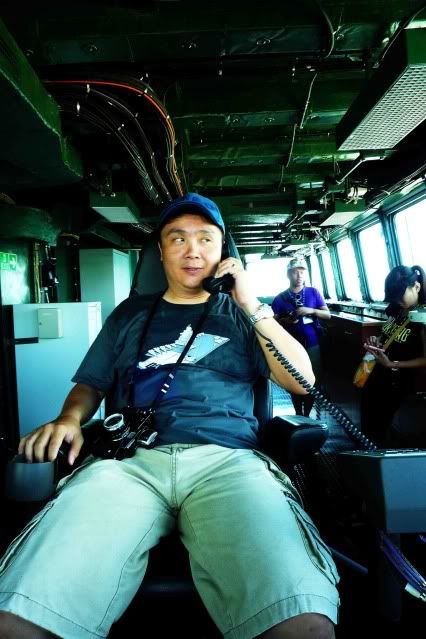 I think this book belongs to Commander Amos.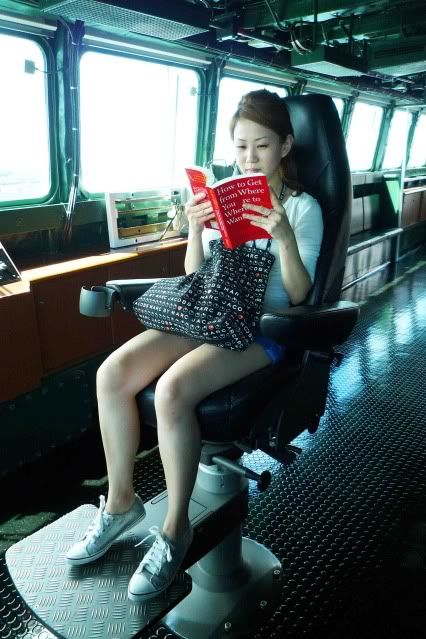 This is a book on how to get from 'A' to 'B'
Judging on the amount I've read, I'm already at midway A-and-a-half.



Eevon continuing the rest till she gets to B.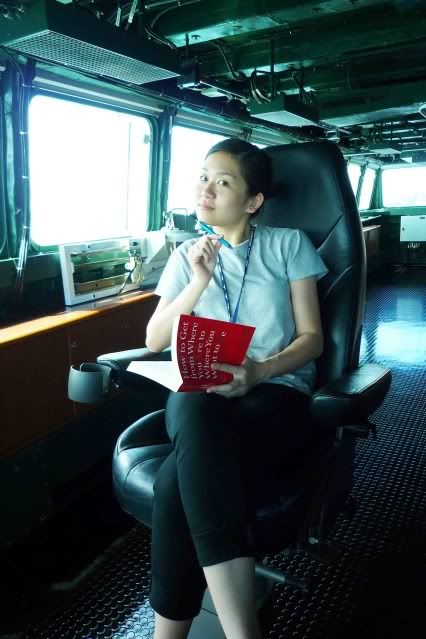 Lemme know of the ending k.


These staircase are steep and compact.


Luckily I dun climb them everyday, major hiking



Their mini bunkies.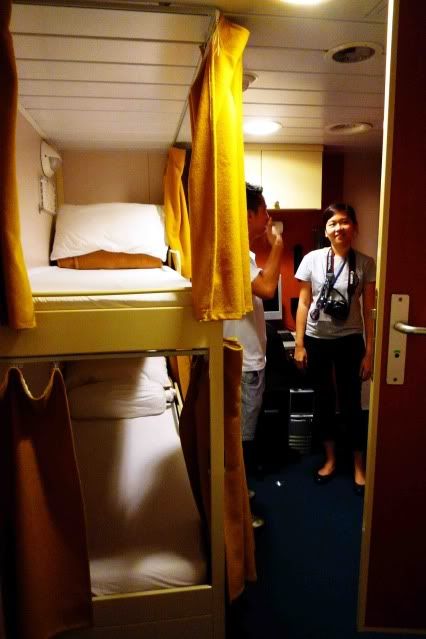 Eevon scheming up with Noel on how to smuggle a pair of panty for safekeep.



The shower area.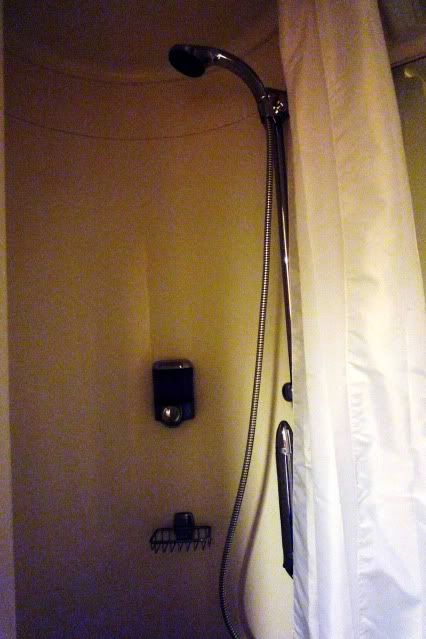 Very very compact.
But very very clean, I c no mysterious hair lying near the shower zone.



Room for the Chief/Petty Officer : Coxswain


Sir Coxswain, by the time u c this, Tigger is already gone.




Civil defence is their secondary education.


Besides the usual Navy operating procedure, the crew needs to know basic Fire fighting skills in any case of malfunction.


Washing bay.


Just nice I might need a new washing machine.





The chef.
He fills the hungry stomach of our crusaders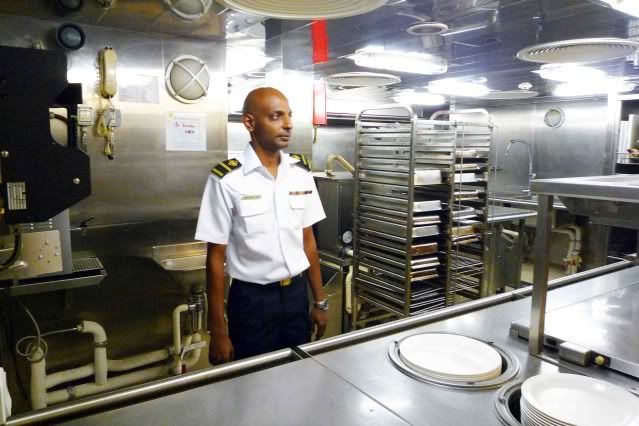 Keeping them fit n strong.



Mind cafe, where the crew dines.
A place for leisure after a hard day's work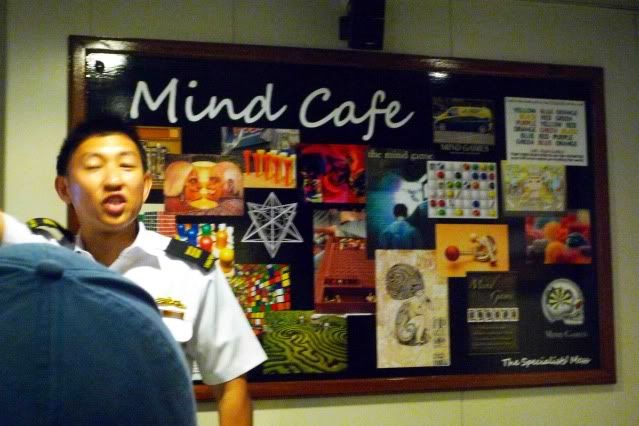 R we suppose to call these warships a He or a She?
Well nvm, combine them both U'll get Xena-stallion in action.

SteadFast has participated in various navy exercise and have sailed across continents
I'm really proud of Singapore's achievement.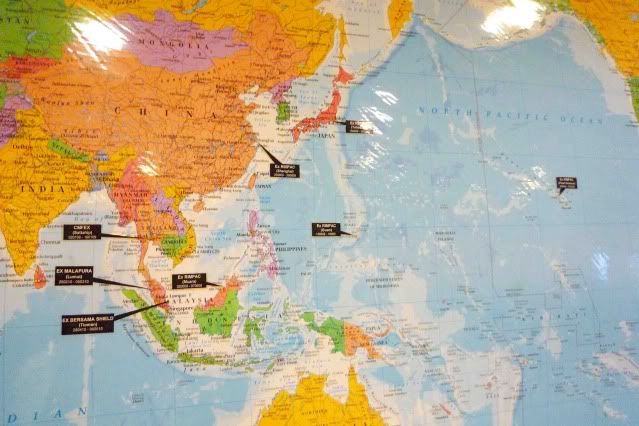 Singapore is like a minuscule dottie yet it has set presences in many other areas.
Small but mighty
BUT...
Y NEVER Bring me GO?!
*Wailing like a 9mths, 3 days and 2hrs old toddler*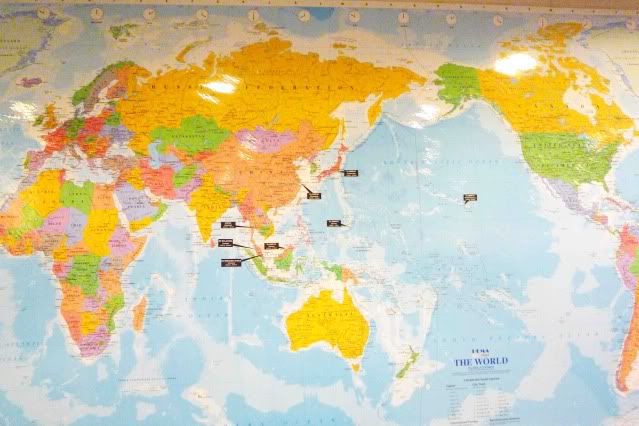 WTH.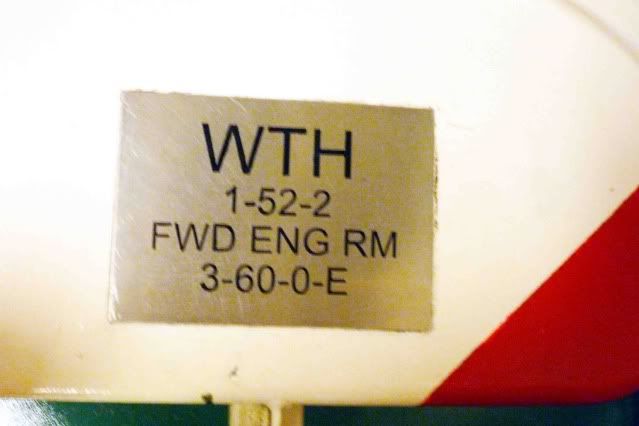 Erm...
WTH.




Mad camwhore with mus.


He keeps laughing at me, I think he likes my jokes.



Proud achievements.


SteadFast Win Win Win! Yay!





Weee~
Next up! Lets go n bio Valour...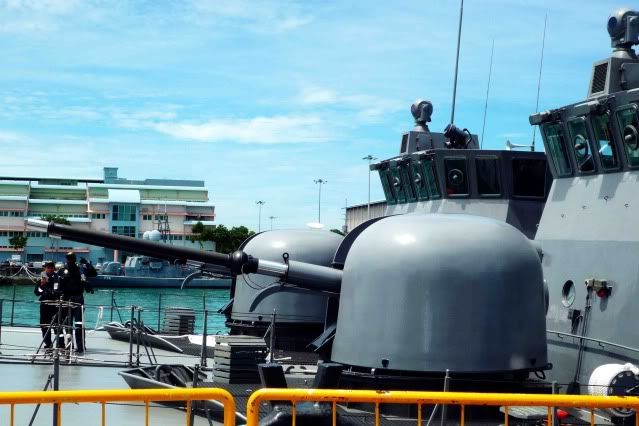 We are going for cruises and rides!!!
*Back flips until my spine gets sprained*




The pink arrow says.... Children below the height of 0.9m are not allowed.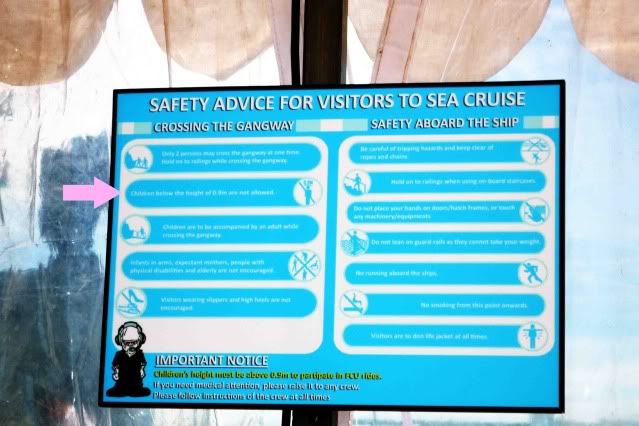 Wah sey, heng ar!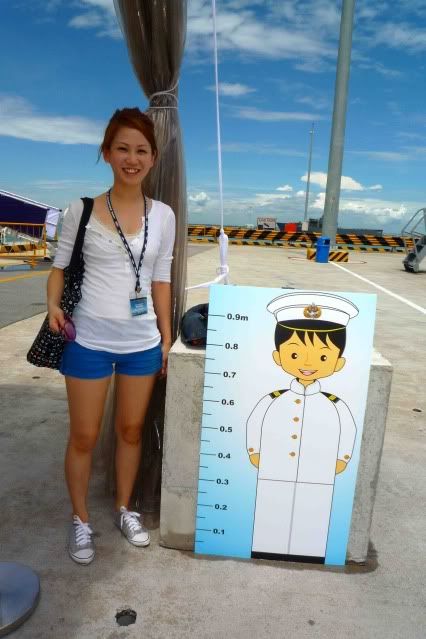 So I got onboard...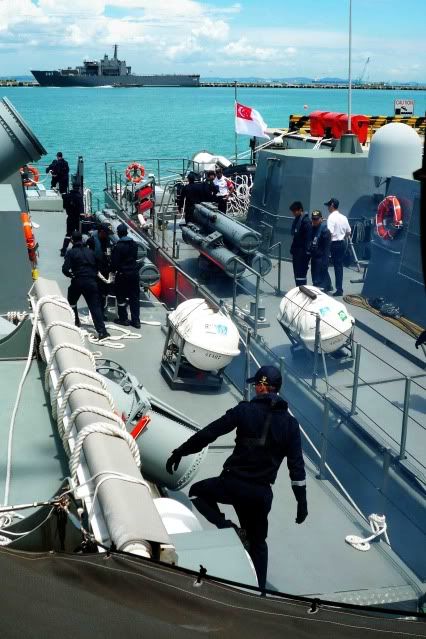 ready to set sail...

The fastest sailing corvette, VALOUR.

They have massive weapons in onboard. We'll wait and see...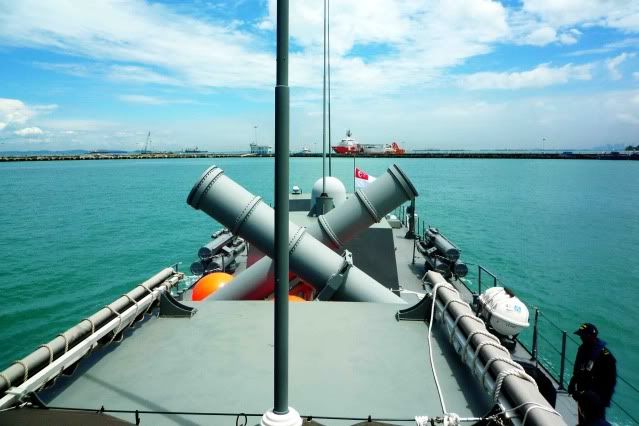 Weapons of savior against Piracy

Sieze those dreadful pirates before they have a chance to get us!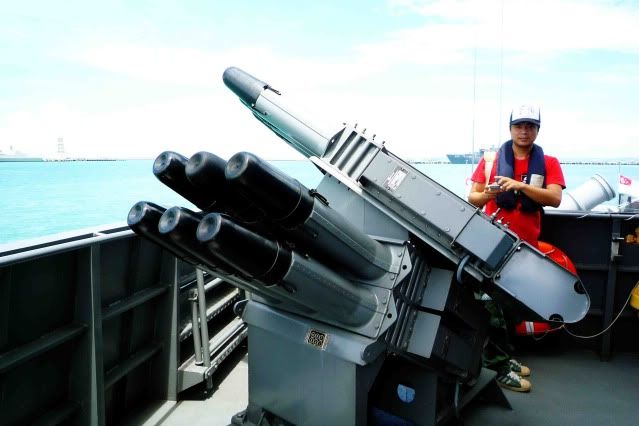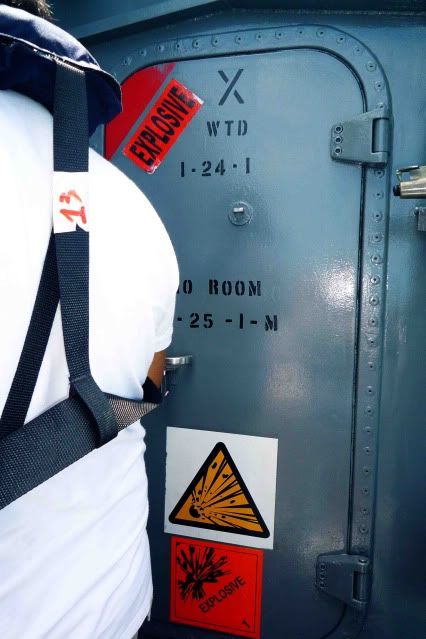 The pantry.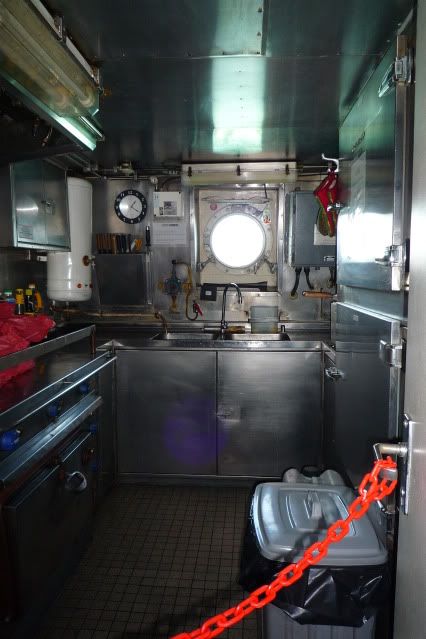 All in stainless steel, to avoid rusting cause by the seawater maybe?



Some magnetic field across the left eh....I think is the wind motion seriously.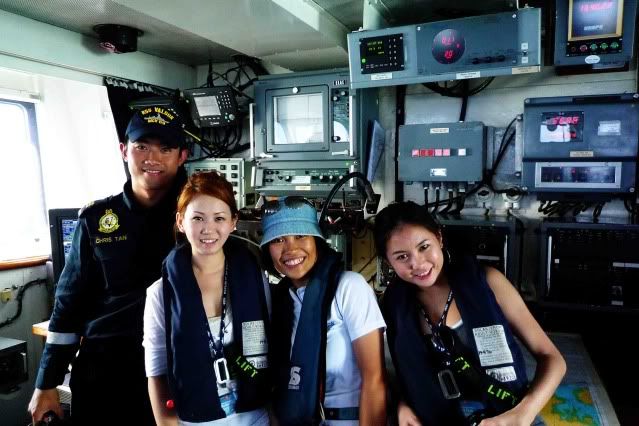 huh no...dblchini?



Backview of the hardworking men at work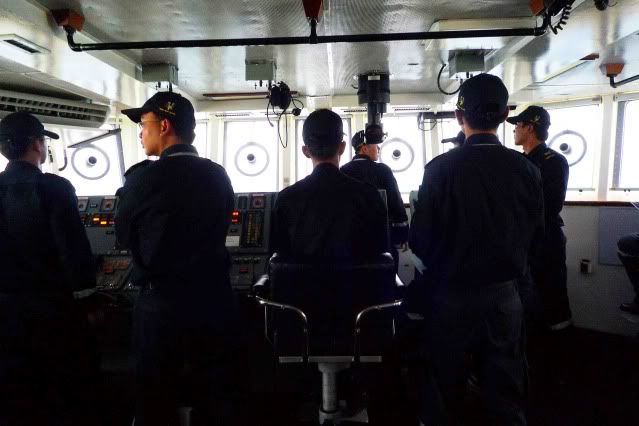 everyone stand until leg v tired & that includes me
So...Giv them a round of an applause, except the one sitting down.





Back onshore.



Free And Easy


The props for the terror-pirate Vehicle.


Some got pimped until so funny,
it says "KILL/DIE!!!"

Ok not funny at all in real life.


Last but not least
boys walking on stilts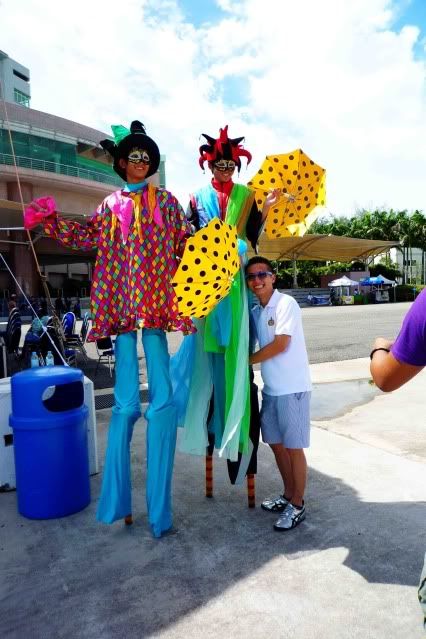 And Now.... Back to my favourite Segment:


Camwhore City©


Wah u dblchinis are all very clever!!! How u Know I getting free gift...

The Marine goodie bag.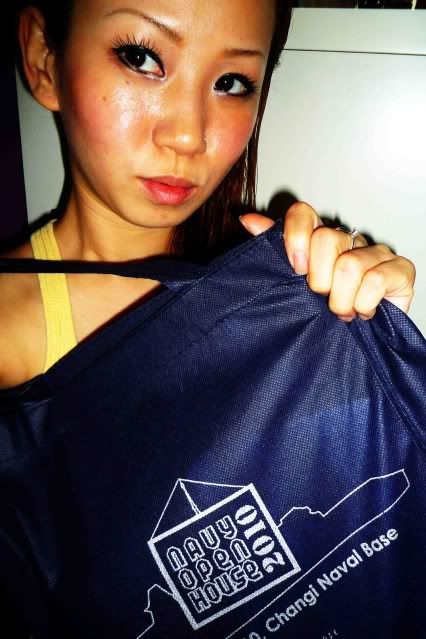 Survivor kit for the scorching sun
Navy Cap and... Pencil box to put sunblock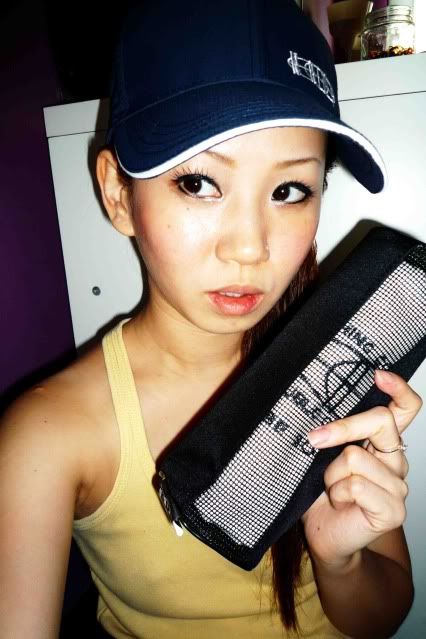 Got towel to wipe your sweaty armpits



Media Pass.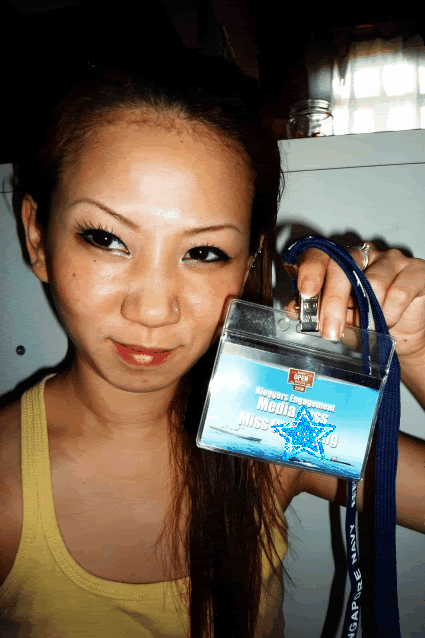 Haha! I blinged my name!


They made these items into little play cards.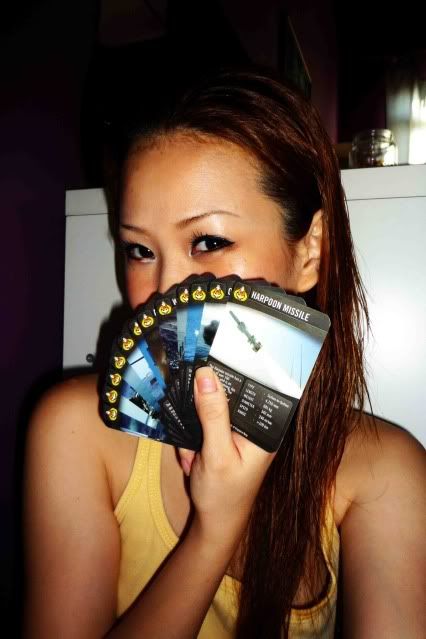 Careful hor, Harpoon coming ur way...




And the final anyhow photography.