hiya dblchinis!


Can u imagine me without makeup?

Do you think like otherwise?
Probably at the back of ur mind when u c this naked face U have various hideous thoughts like:
This dblchin looks worse than rotten eggs without masking up...
or
Please get her a Taylor swift mold fix this current template
or
She should just stop using the above talisman to ward off evil.
Well well well... Everybody lurves to c beautiful things, that is y my blog is deeply engrave the thoughts of camwhore City © madness (with the exception of that above pic)
Because no matter how ugly u try with makeup n hairdo U just wouldn't look too ugly.
WITH MAKEUP
But Of course I have to say, my horridness is not extended when I don't particularly pat on those cute colours on my face. I just look pale n sickly.
But still I like the uber difference it shows with I doll up.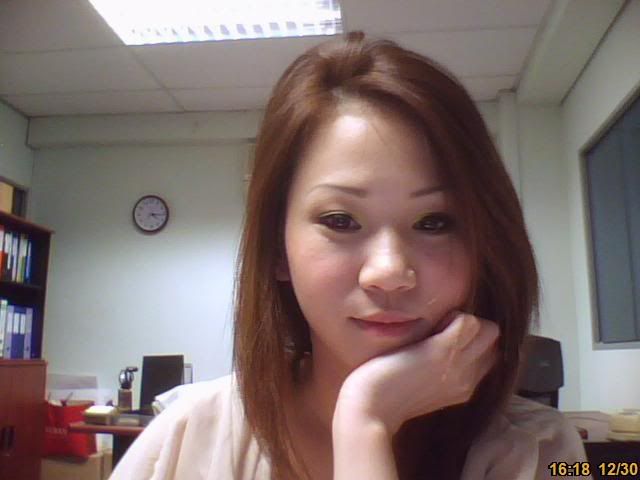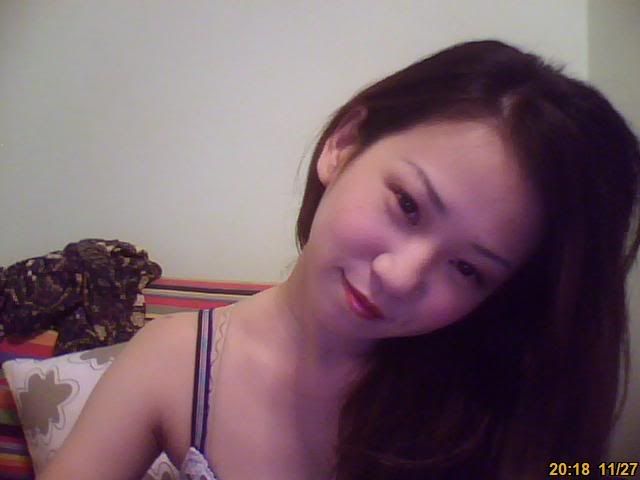 Ok this pic is not a mega good-bad-lighting example but u get what I mean.
Feeling beautiful (with the assistance of makeup of course) not only boost my self-confidence
It also...
(ok I'm gonna shamelessly spell this out....)
earned me some 'f-r-e-e' drinks. *yikes! shame shame*
Oooo... that's a new friend, sweet~ show her some love yea
How's that for a dblchini? haha
Actually this is a much random post but still, Thanks for reading~!
Last but not least, Back to that empty canvas again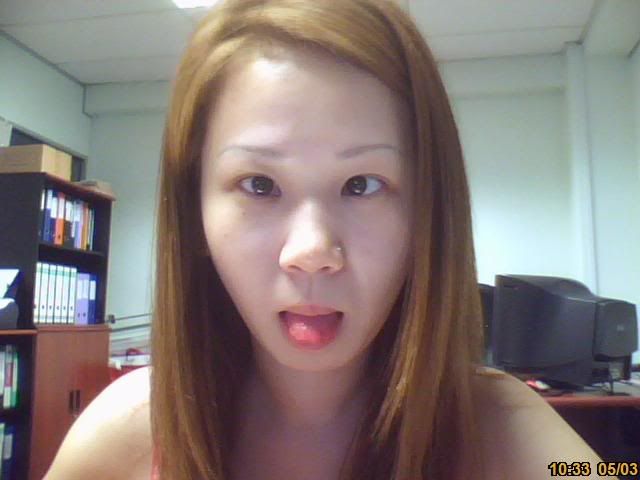 MISS COCKEYED GOONDOSAMY.
Don't worry, I'll b nice n post u prettier pics next time~!
Toodles~