hihi dblchinis~

I'm so mega muther fudging busy this week I barely have time to blog!

But here I'm, compensating you chinis with my camwhore of the day! yay!
I'm gonna attend a beauty event later in the night so I'm all geared up!



Lets start with the Camwhore City © (snaps from my webcam)


This is my look of the day, hows that?
I love paring with large headbands nowadays, they are just so awesome~
floral headband from F21, pretty isn't it?

I'm so so much of a crazy necklace fanatic & this is my fav of all neckies.
Although U can see all the Diamond studs have fallen out from the mold (on her hair) I still heart this pendant to bits.
Next,
This awesome Vest is a real steal! $25(SGD) from bugis street!
I love the chiffon layers, delicate & feminine enough though I'm not really the girly type...

I've also paired it with leggings that reaches down the ankle...


To give room for my awesome pumps!

Bought this pair for $25(sgd) from Bugis STREET!
can u believe that too???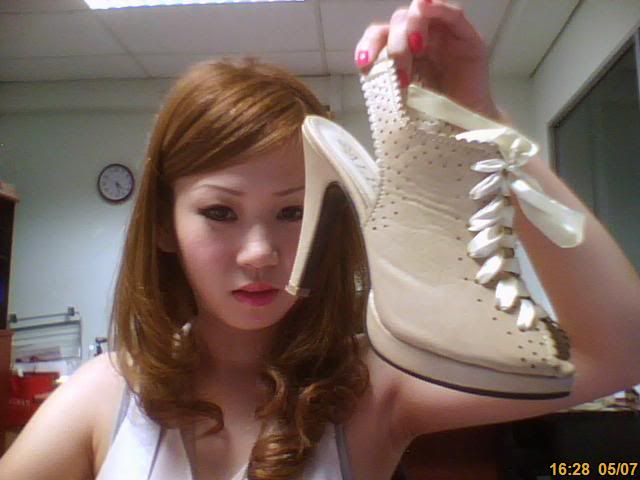 Even I'm in shock myeslf.


Everyone is so into the raging pink madness nowadays, I felt I can't afford not to wear that.
My Motto is to yearn on FREEBIES & NOT losing out.
So here I'm wearing Dior ADDICT Rouge A Levers 677 with similar hues on my nails (i'll blog abt e nail clr in my later entries)
Totally Like a shocking hot pink flamingo




I hope u guys love this beigey look with some stain of pinks.



Till then



Toodles~!