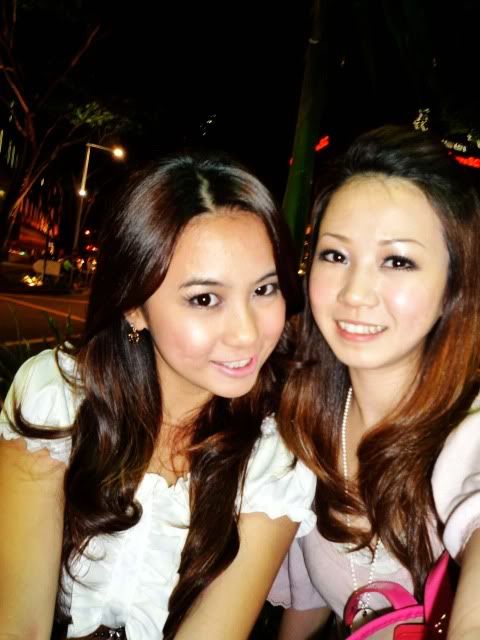 Feliza
U r such an AWESOME BABE! I hereby flood u with gazillion wet kisses & a tight boob hug.
She invited me along for the Shunji Matsuo event.
what? What? WHAT????
U dunno who???
Somebody get me a noose, I gotta execute this dblchini immediately.
That is the famous Japanese hair parlor, more famous than
Jack Neo's
receding hairline can?!
Ehem... anyways, this event is all about wigs.
I'm always mad about wigs but the price u pay for most wigs are rocket high & it sets me cringing with fear.
To think of getting invited to such events, is time I strike lottery. better b first prize or else I'll get bitchfit.
Wigs are no long a necessity cater only for the balding. It has become an upmarket fashion accessory be it the young & old. Thanks to these wigs, I'm so happy I got to b the chameleon of my night.
ok...pls don't start climaxing with my uber funny writings first, Watch the pics fist.
U know I never post unedited, filthy lighting, pixelated pictures. so... Go ahead, enjoy the awesome ones with love....
Oh... a word of caution "Camwhore City
©" alert.



*Camwhore City is a copyright material of an act of narcissism, If anyone is caught using the same term, cheese grater will b serve to ur fingers.







Matsuo san Demoing on a model.
Her makeup looks like Lady Gaga & this is some serious fab.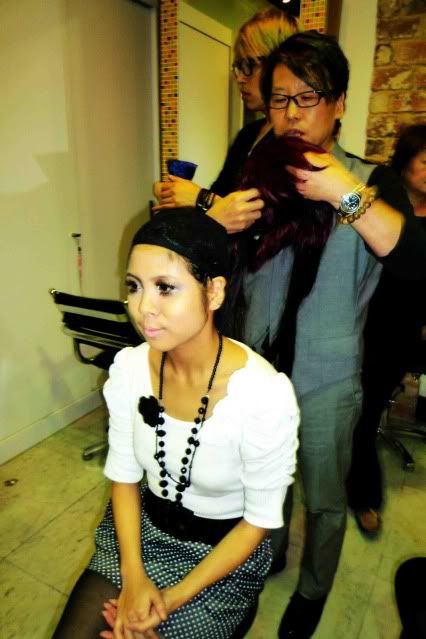 .
.
.
.
.
Lets zoom into that pretty face of hers
.
.
.
.
With the wig on of course.





The other model, Coleen is trying out the Himegyaru look.




She looks Completely.... Breathtaking.
Actually I wana say awesome, but I think I might've over hype with this word.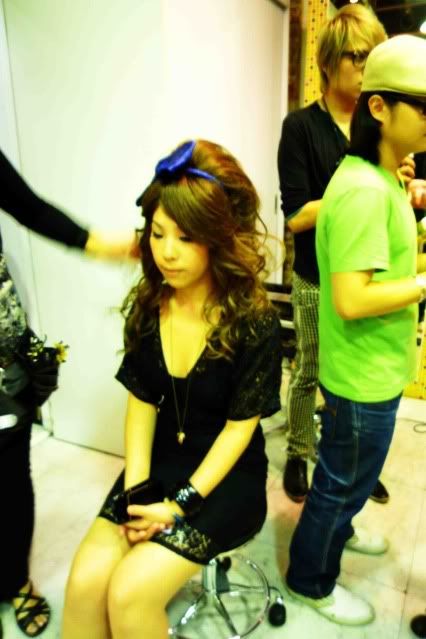 okok!!! my turn
They are securing my hair with a net.





knnz, got 1 stylist say I look best like this...
I'll flash his Picture on the 'WANTED' column later.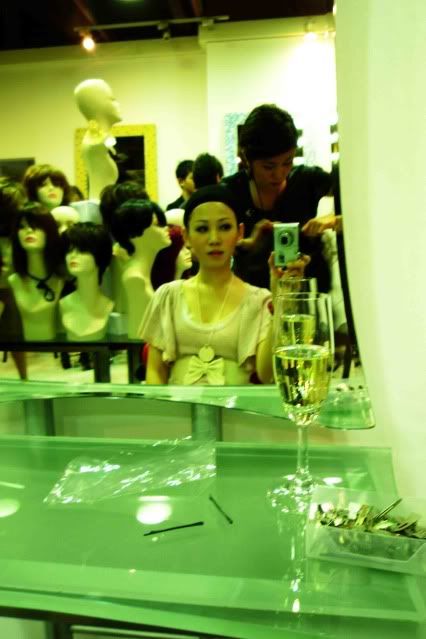 Wig 1.
Yay! the 3 of us are completed with our fake hairy look.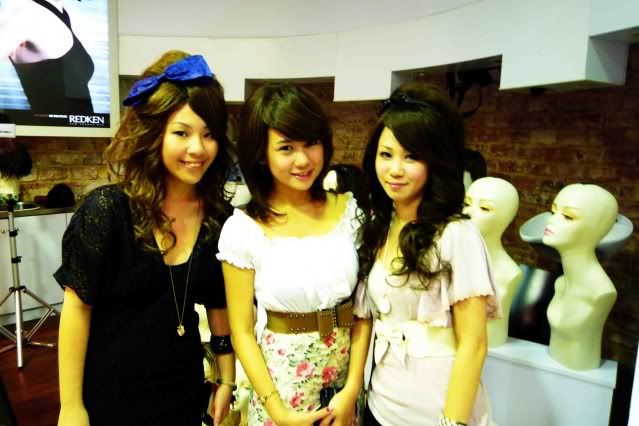 Feliza looks completely cutesy with the side sweep bangs.
ah fel, so what if u r taller than me? Now my curry pok wins ur height!





Mr matsuo & his apprentice.
Everyone is mad about this young Japanese guy on my left.
I kept hearing "I wana take picture with his handsome Japanese guy ley"
Oh n yes, his ears turns red when he introduces himself.





Ice Angel.
She's lemming to wear my Himegyaru Wig,
Everyone wants a piece of that Nippon stuff isn't it?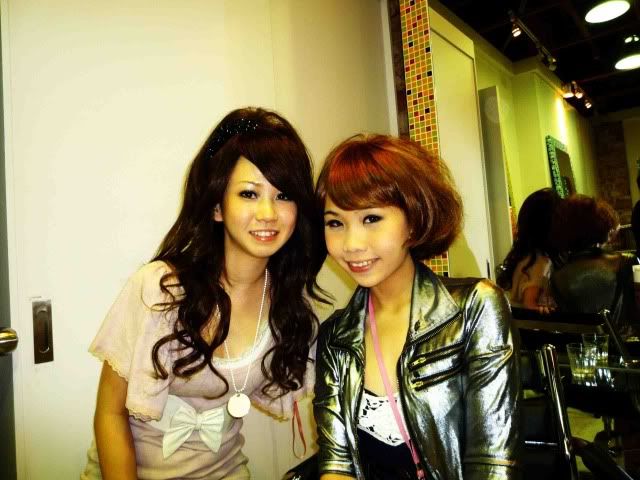 Wig 2.
I wore them short after swapping the big one off.
Oh yes... Coleen changed into something new too.





Matsuo San is uber friendly & funny.
he lurves to make 'kawaii' poses & a very humble man.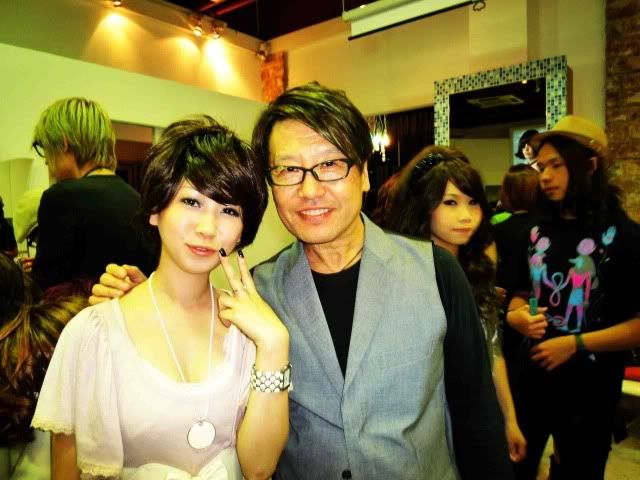 Wig 3.


'WANTED LIST'


Yea, this is the guy. Everyone quick! mark his face.
Scissors off his hair e nx time u c him.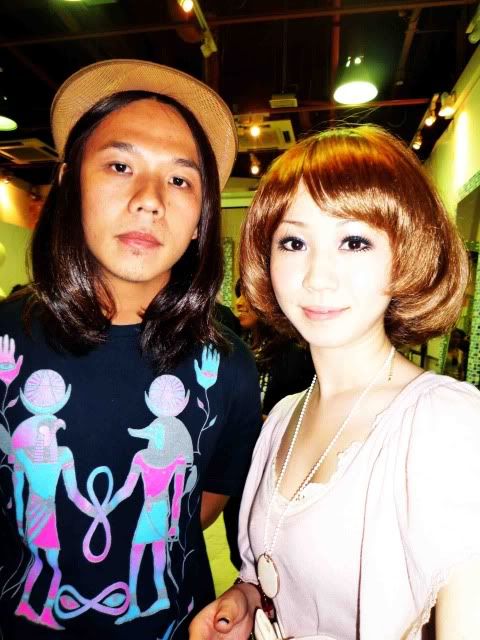 Wig 4.
A speck of dirty blond look.
The colr blends with my skintone rather well.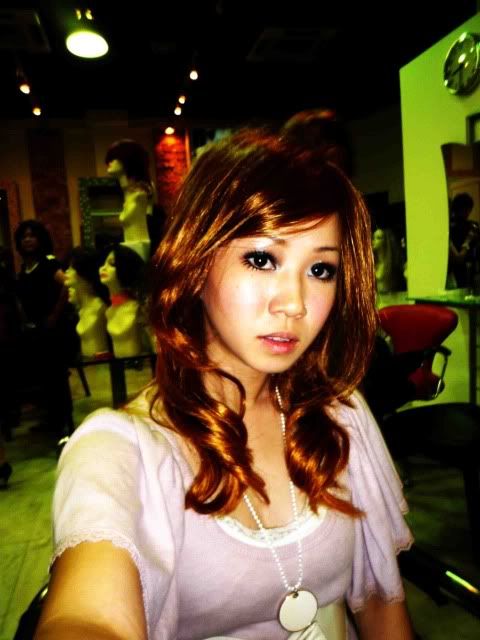 That lass beside me she is way tall! I'm like a total dwaf beside her.
I know where u r aiming at. Is just Matsuo San's cutting tools, Pls do not look further.




Feliza in purple bob wig.
She lurves it!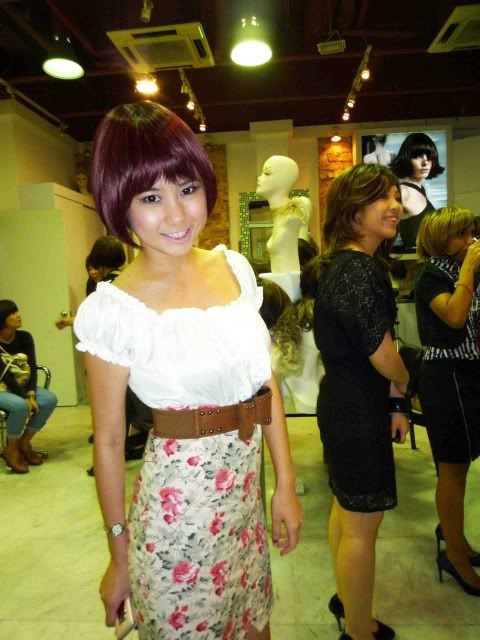 awww... that's us...




Wig 5.
& now, The infamous 'AH SIAO' hair!
Wah lan, like Rapunzel completely gone wrong.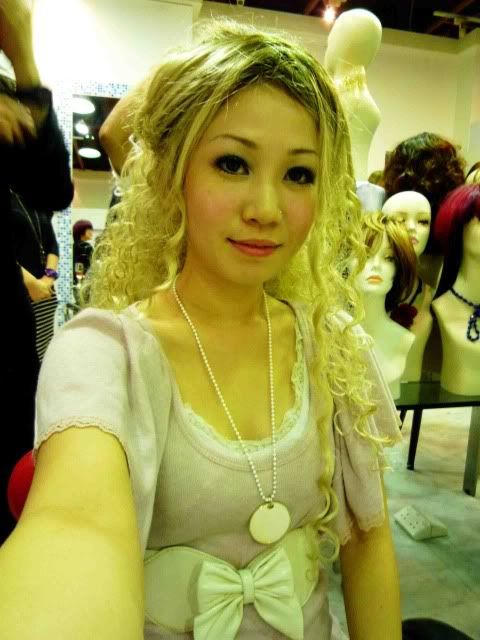 &
I started ah siaoing with everyone else:
ah siao = mad
.
.
.
.
.
.
.
.
.
.
.

The japanese chick.
The BeautyBeast & the Beast.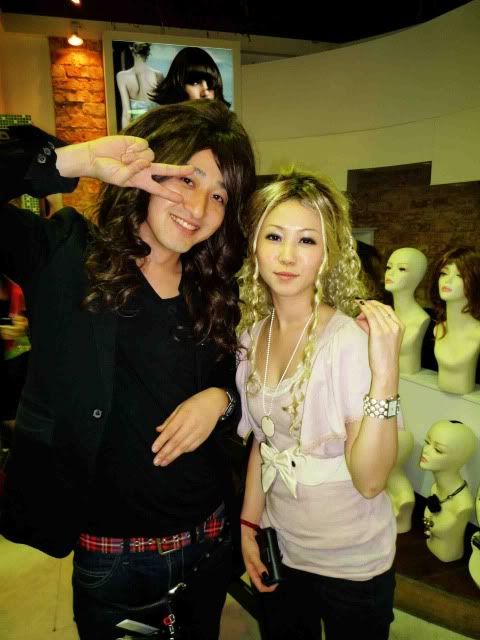 .
.
.
.
.
.
.
.
.
.
.


The makeup artist who protested strongly against using flash.
If u r reading this, I heart u too, awesome!
.
.
.
.
.
.
.
.
.
I duno her name.
We had a wholesome discussion of 'ah siaoness'
She is fell into Ecstasy when I mentioned the word 'siao'
Later on I started spreading Siaoism to everyone.
Most of them agreed but...
One opposition party, Jennifer e great
instead of being a good civilian & succumb to my 'siao image', she claims that my siao is quite Chio afterall.
Ok la since u say that, lets boob hug too.
A lil while later, I got really sick of my ah siao persona, it became is so bad I wanted to throw up at someone.
Lucky for me, I saw a wig containing gaga's essence & immediately did a swap.
WAH! Suddenly I can sing! 'Pork pork pork pocky face!'
Wig 6.
Hey! Pls make way for Lady gaga's side kick 'Lady baba lala haha wahwah'
I want sing 'Bad Lomance' liao...R U REAADY??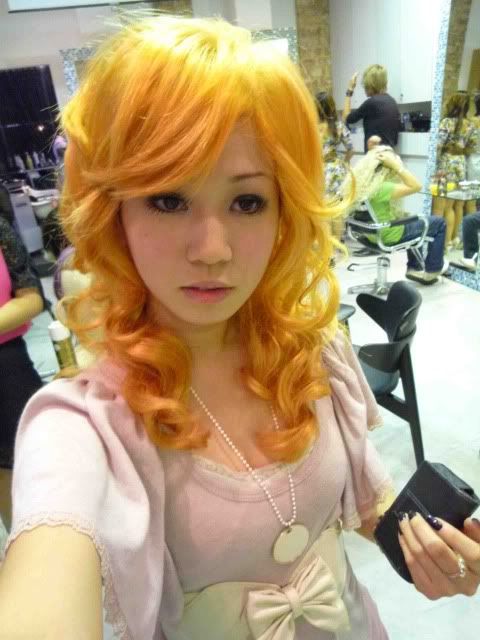 Wig 8.
haha! I duno what to say!
yea I know, he looks more like the 'Wanted' man I'm taking about.
But trust me, is not. Is just his bad hair day.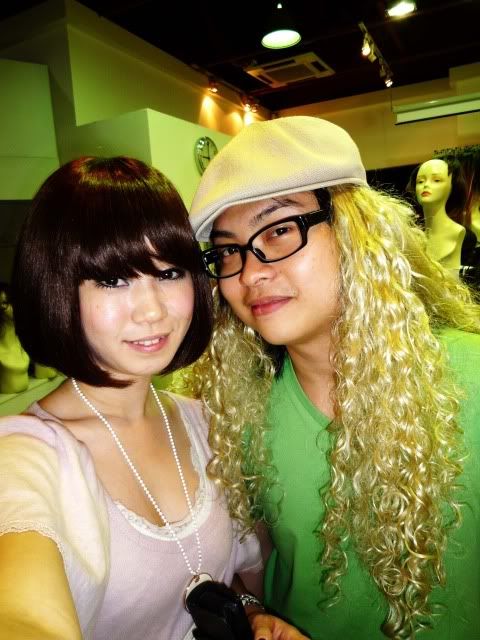 U know is time for?????
FREEBIES!!!!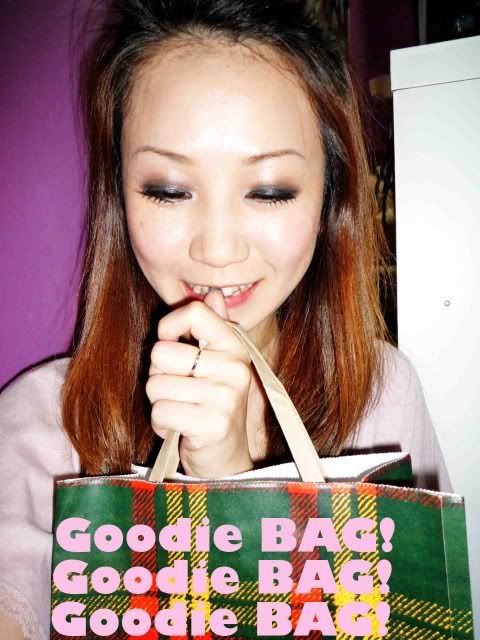 kay, lets c what's inside....
WAH SEY! Awesome can!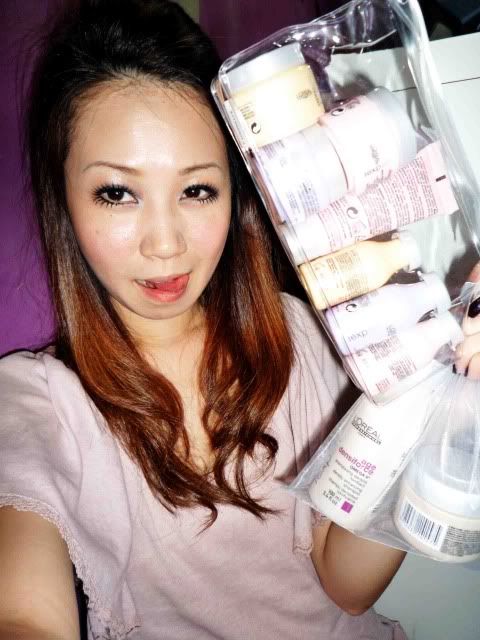 Miniatures to stand by for future short trips!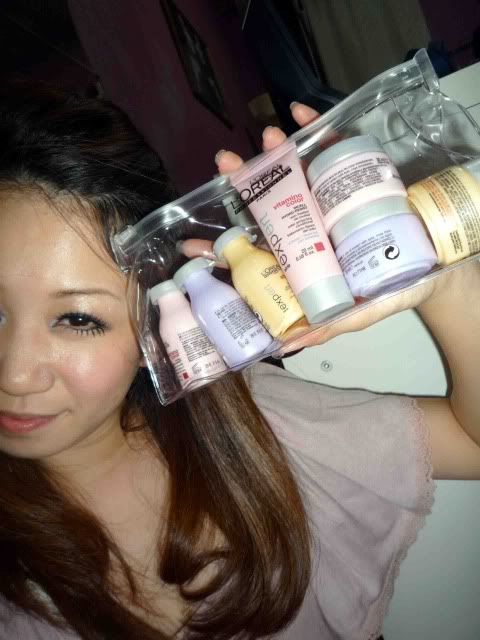 I know la, is me pic but what can u do?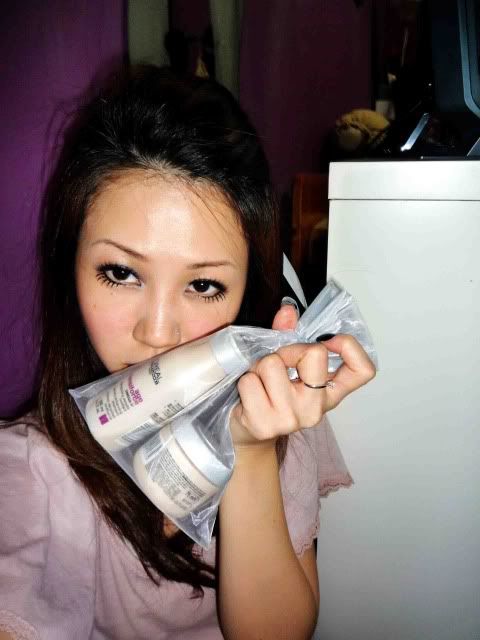 I think I seriously need to c a shrink.
I'm mad about myself.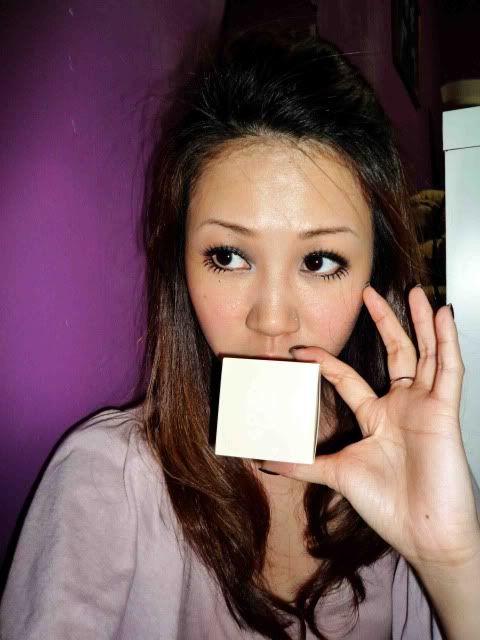 & thanks fel, the cookies are AWESOME (for the 4th time)
TOODLES!