Thanks to '
MY MAGIC CLOSET
' I've new n wearable clothes for many outings!
This is one new hotass shop that has emerged into blogsphere. They carries sweet n sophisticated items at a LOW LOW Price. The quality is definitely comparable to prestigious specialty outlets like F21 & zara.
This is definitely my honest opinion as I've tried, felt & touched the outfits & it is no doubt, Value for money.
Mymagiccloset carries from knit to wovens & other wide array of outfits. Be it romper, Dress or just purely butt-hugging skirts. I'm please to get an opportunity to model & spread the word as their ambassador.
You should definitely check them out if you have not :
http://mymagiccloset.webs.com/
Lets take a look at some of the raw pictures, uncut version:
This is a sweet denim dress paired with a studded waist belt.
I love how it hugs my body.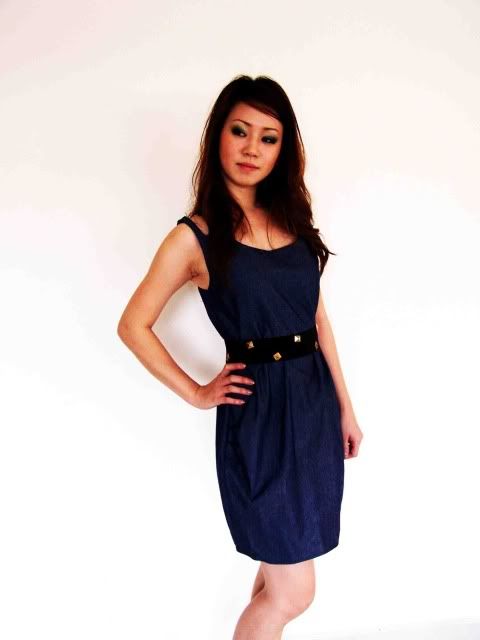 An A-line tube dress.
Check out the fusion pink that brightens the entire outfit.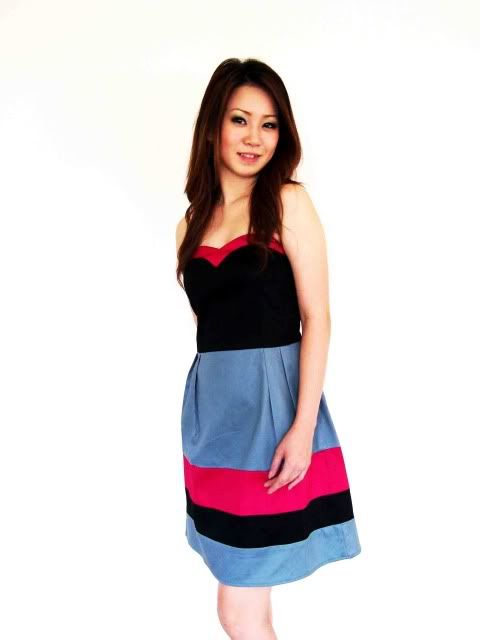 Cute Polyester Romper.Paired it with a waist belt!
I'll definitely wear this on a hot sunny day (yea right, EVERYDAY is bloody hot in sg)
Oh, that's my hat. U can get it from Chinatown.
I simply dig this high-waist skirt.
& they have tiny pleats in front! Good for hiding my HUGE TUMMY after meals!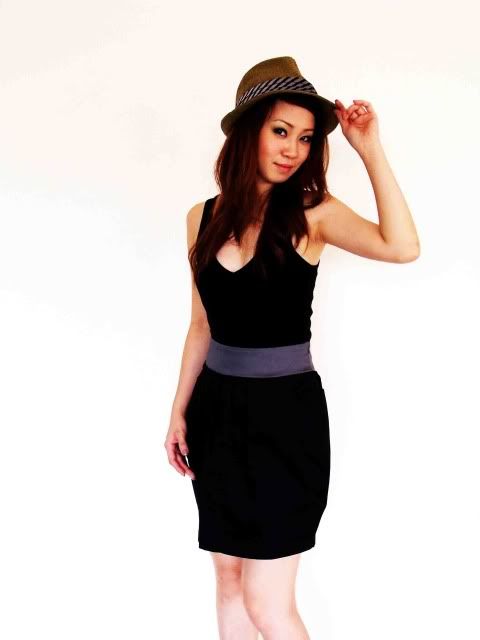 I used to hate wearing tube dresses n tops, coz they dun hold my body in place.
But now, like seriously.... not anymore.
Coz the designs from
Mymagiccloset
is much awesomer than I thought,
&
They fit me real well.
Oh yes, did I mentioned it is stretchable?
I simply hug this babydoll tube dress, there are tiers of lace layered below the bustline
& the back is simply cute, there is an adjustable tie-bow.
Duno what I'm talking about? Head over
there
right now!
OH but one thing... this tube dressy top is only for the petite sizes!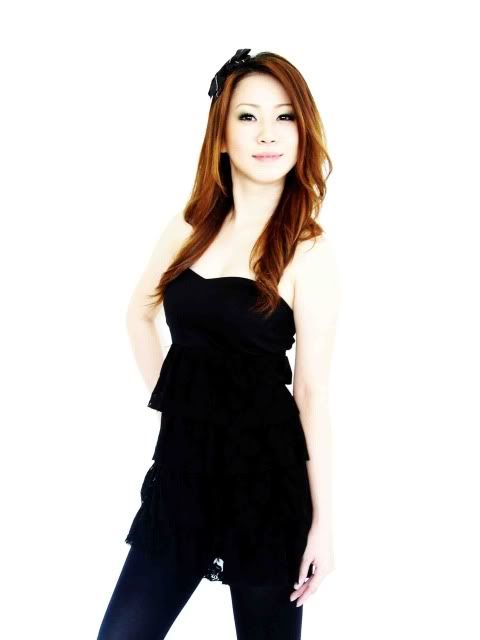 I'm a HUGE Fan of
'MY MAGIC CLOSET'
already, how about you???
If u r not checking them out, U r definitely missing the great things in life.
& besides
I'M THE MODEL!
Need I say more?
Do leave a comment if you have something to say about my poses, whether I'm good or...not (unlikely right???)...
or anything about my tummy or flat boobs in particular.
&
check on
❤ dblchin's post
if you must!
TOODLES~
*They are my clothing sponsors, I'm not paid to advertise.