My third attempt to Accessorize my own nails by purchasing these little items from a spree organized by gw3nnie.Shes a real nice chick.
Click here to order the necessary crystals to glam up ur nails.
Spree is closing on

1/11/2009, SUNDAY @ 1159 HRS

&
That's her last order for 2009!
hurry~
I'm so gonna order some myself.

I realli had fugly hands I had to photoshopped them heavily to look less disastrous.
I incorporated the flowers, Fish Eggs & Taiwan crystals onto my thumb.
The rest are fill with taiwan Crystals.
(all pics linked are credited to gw3nnie)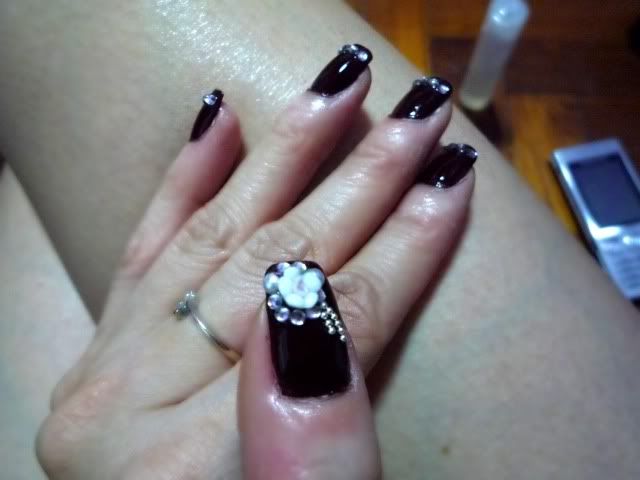 On the contrary, I dun do my face as often.
so what u see is almost 'authentic'. lol.
Another similar Photoshopped picture.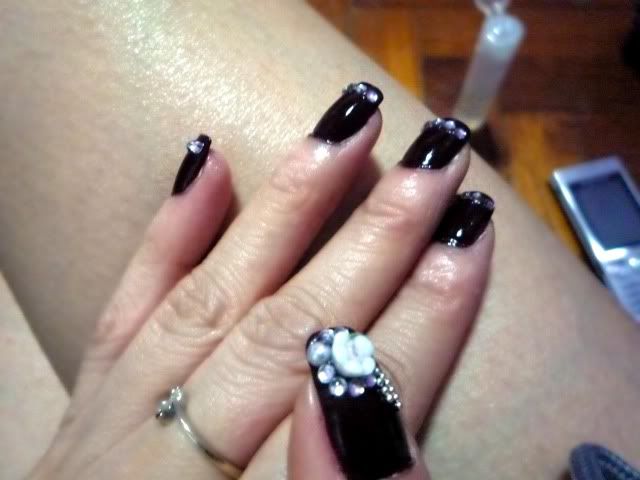 Finale, Toodles!