Continuation...


THE PARTYING PHRASE
In the night, We head off to shibuya to club with the cs-ers. We've heaps of fun dancing together & drinking. Flo, in my deepest impression & the only one in the pictures is having a merry making session together. He is one uber crazy nut. Luv him lots though.
With Flo & some random japanese gal, Me & babylicious~
They do not allow photo taking in clubs, thus we are real lucky to sneak these few on camera.

Never seen Flo happier.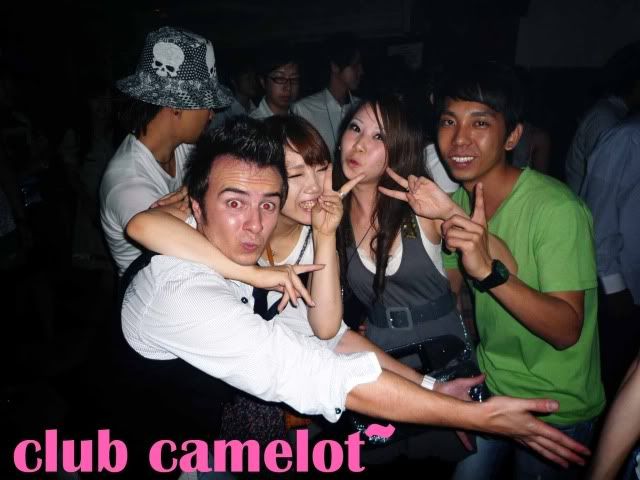 The invincible Flo again.
This time with the same random japanese gal & her bf.
How the fuck did we get to take pictures with them huh? This is total irony!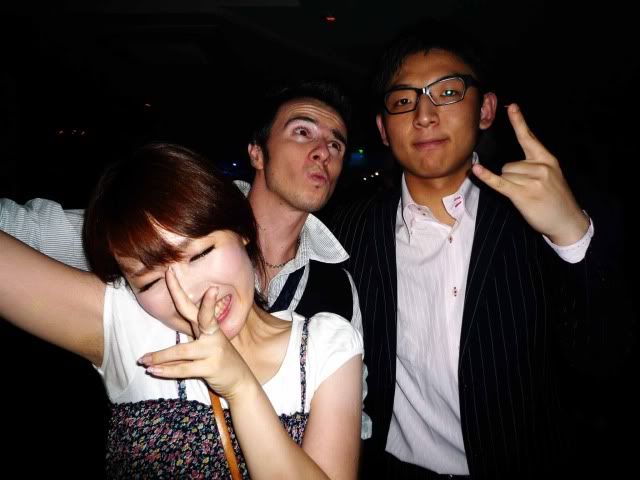 see?

I dun even know her & we are fooling around like best mates!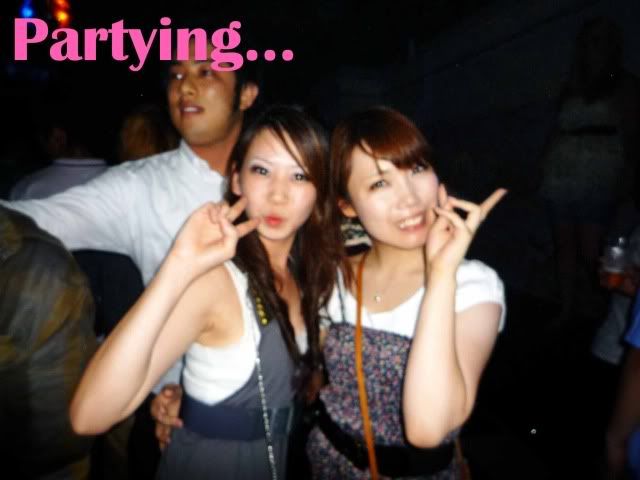 Oh the night lights in shibuya.
Fascinating anime-like isn't it?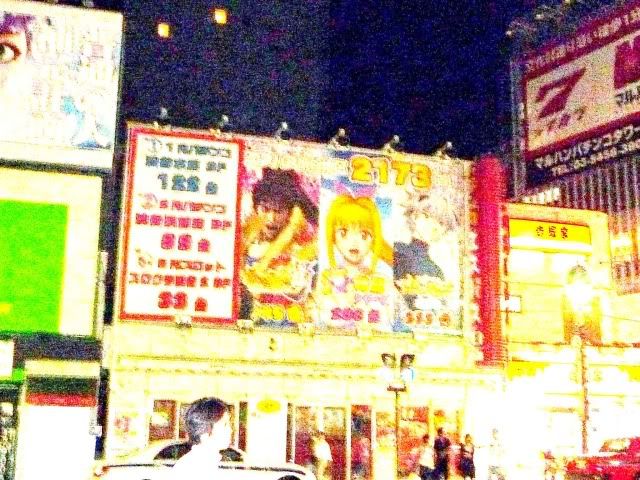 Is quite a comment sight to c people sleeping on streets.
seriously... nobody gives a deal to these issues.
The Taxis/cabs in Japan are very costly, You wouldn't wana caught dead with a fare of $70SGD for 10mins ride.
So... what most japanese do, they roam & sleep around the streets like what the above bugger did OR they check-in to Manga Kissa (internet cafe) till the first train operates (approx 5am)


So did we @ 3am .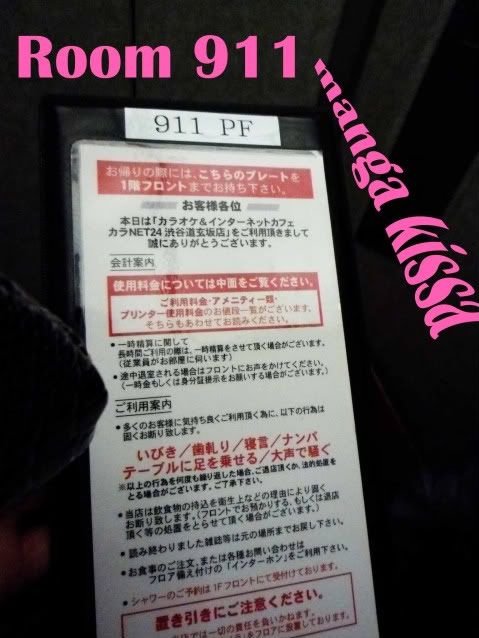 Ah chong asked for a snap on e camelot brochure While we took the lift up our 'rooms' in manga kissa
Actually their so called "rooms" are not exactly rooms, they are partitioned into sections so you have your privacy while using the internet or taking a quick nap.
N the charges are much much cheaper than taking the bloody cab.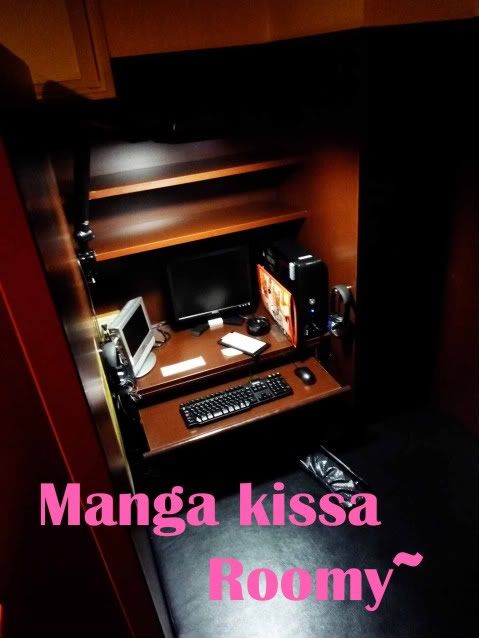 I pretended to sleep!
I trick u didn't I?
no??
u sure?
Dun care! Gimme air ticket go japan again!!!
N I cam whore later on!!! lol!
My eye bags.... wah lan...

They have this hugeass drink's dispenser that serves 'FREE' beverages .
Ahhh... It seems like natural caffeine kicks in whenever I mentioned that magic word.
BUT

wah kaoz! The buttons on machine are written in japanese. How to read like that????

so...

we end up pressing lotsa n lotsa buttons & ended up with lotsa n lotsa drinks...
Dun blame us ok! we singaporeans hor, better safe to press all than sorry.

They serve food as well.

I never mention the magic word right? That means must pay $$$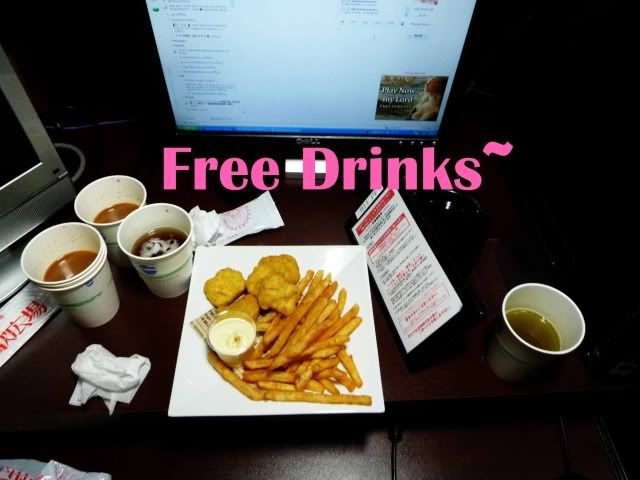 The mini area u've got there gives enuf room for you to stretch your limbs!
& so...

Chong chee started snoring the night away.
nah...he's alright, just sounded the kick start of soft engine.

I heard worse coming from our neighboring partitions, they sounded like Harley Davidson on 4 gear.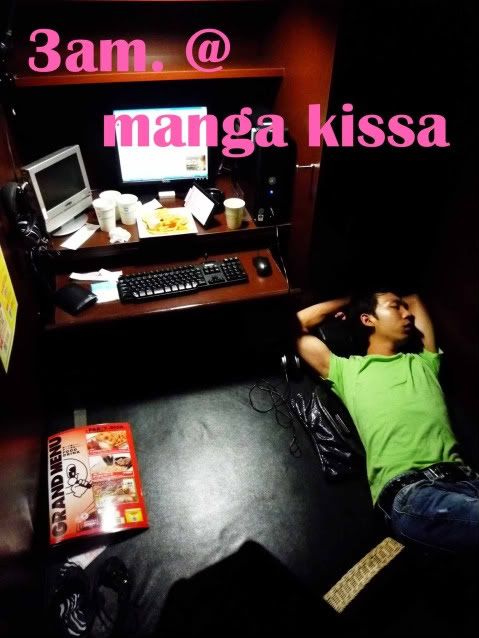 The rest of the night story is just a cyclical of what had mentioned before . So now I shall FAST FORWARD to the next day.
We woke up at 1pm, digged into some local sushi.

Wah wah wah!!!

Had our simple fair share & head off to SHIBUYA!
Where all the hot saucy babes lounge.


The SOP :
(Standard Operating Procedure)
Mega Camwhore on the way to shibuya.
Ok 1 narcissism photo is suffice, the others are for safe-keep,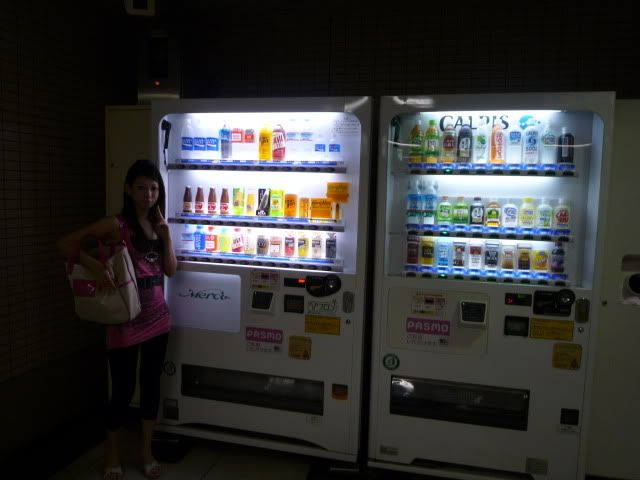 When we got to shibuya, We met up with another CS japanese friend Yuko.
she took us to lunch with her daughter mio.
Mio is a cute, tanned Japanese gal waiting to strike up a conversation anytime.
& her mum?
A complete sweetheart.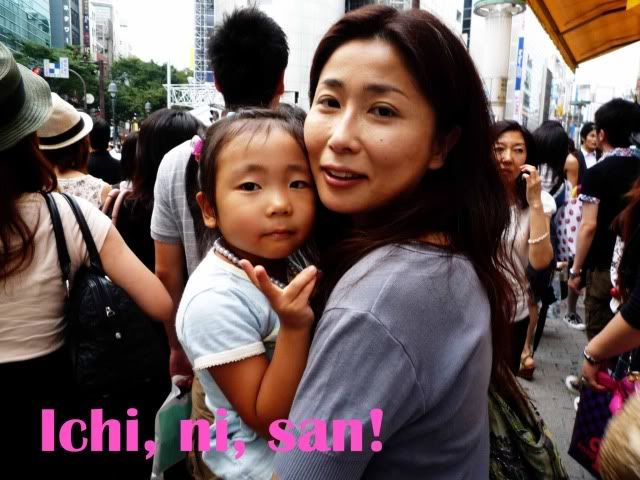 Mio lurves to take pictures.
she not only poses but she snaps as well.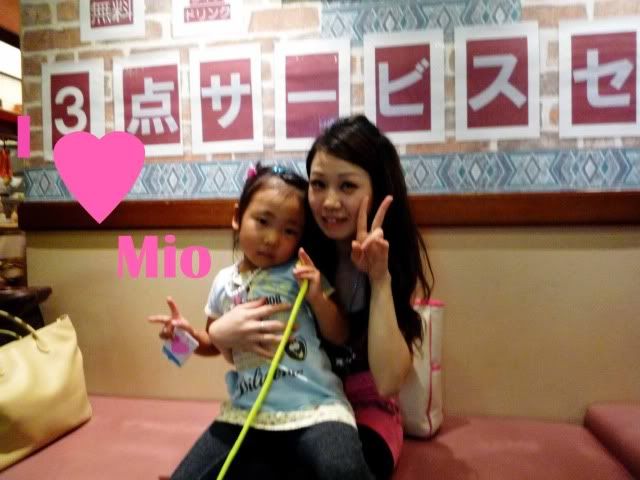 thats zj, yuko & mio!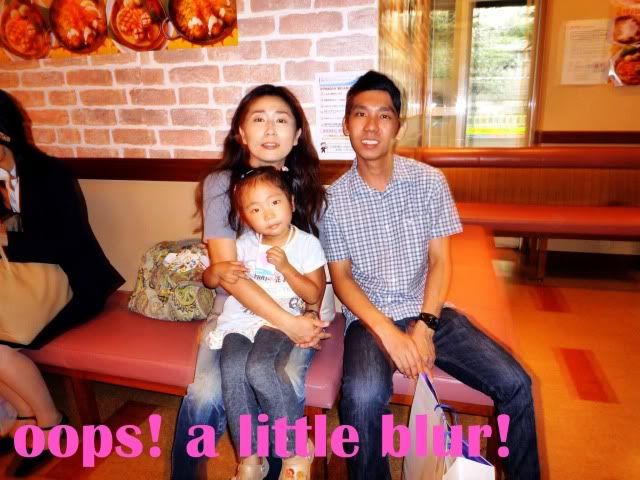 mio lurves dessert.
Her not-very-ecstatic photo doesn't sounds very convincing.
but she, infact is delighted to meet us!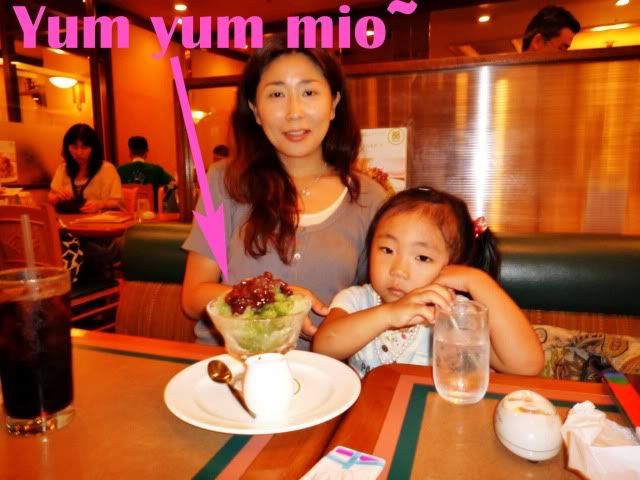 zj ordered spag.
Italiano eh. The usual.
what a chicken.
I'm definitely a much daring chick,
I ordered dark Curry chicken with rice.
I think I'm a born devil.
ok after lunch, we bid our goodbyes & headed for the (in)famous
109 SHIBUYA
Where real chicks loiter.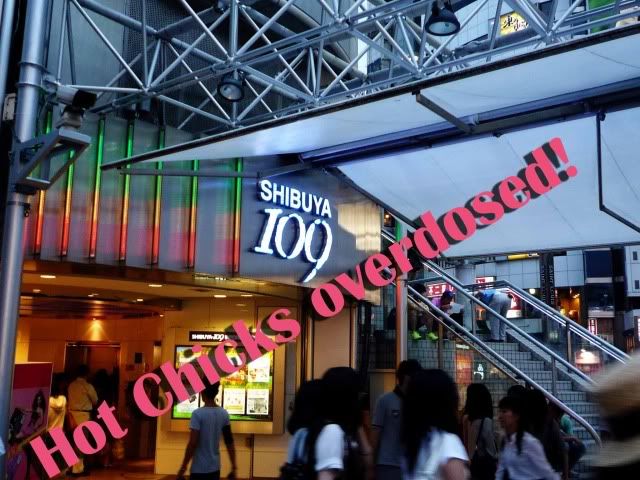 My brother said my evidence are insuffice, coz he didn't get to see me shoot any 'chio bu's '.
His perception for hot babe is a lil different than the usual n moreover he think's he is ANDY Lau huh.
wtf ben, u r just a stupid phai kah.
I'm not lying, truly.
N
I meant the gals.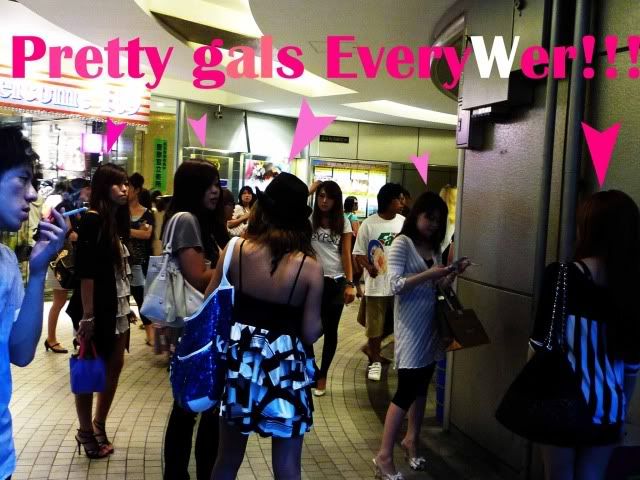 I couldn't grab anymore photos except the exterior of 109 building. They dun allow photography in the building.
But I can swear that 80% of the gals that flocked the entire building are super, whooper, duper, quadruple hot chicks.

After we are done with 109, We strolled along the streets of shibuya & met couple of interesting people.
This is one funny guy, after we browsed back the photos we've took earlier n realised we accidently took a short clip of him.
In the video he is extensively hilarious. I'll post that up later on, u'll get what I mean.
He looked fucked cool right?
when cc bought this immeasurable fitting blazer from the shop, I knew is time to take another pic with the jap chap, coz he is just so friendly n helpful.
I think singaporean should learn to serve like that, they just need to learn to gossip lesser so they can perform better.
N pls, dun employ those china-pick-nose woman in retail sector because they can never plant a proper smile on their faces.
& for this excellent service, I gave him a 'HUGEASS STAR'.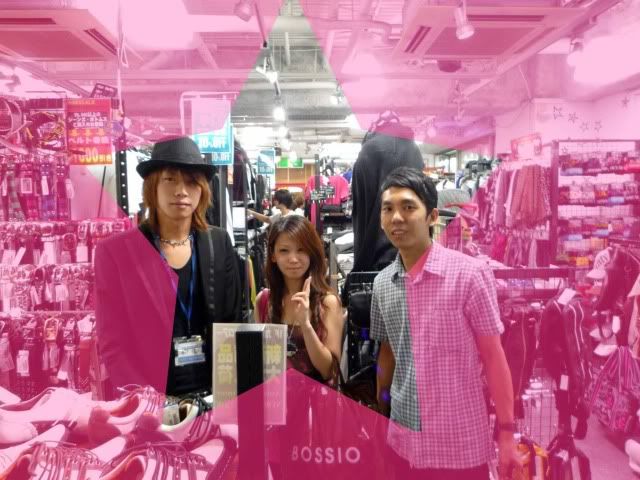 After walking for quite a while, we decided to settle down @ macdonalds (not) again.
This time we had proper meal like for example:
the following.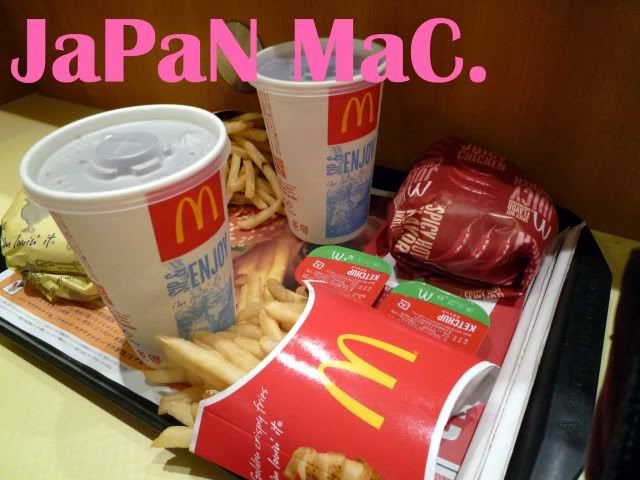 N they tortured my taste bud by not serving chilli.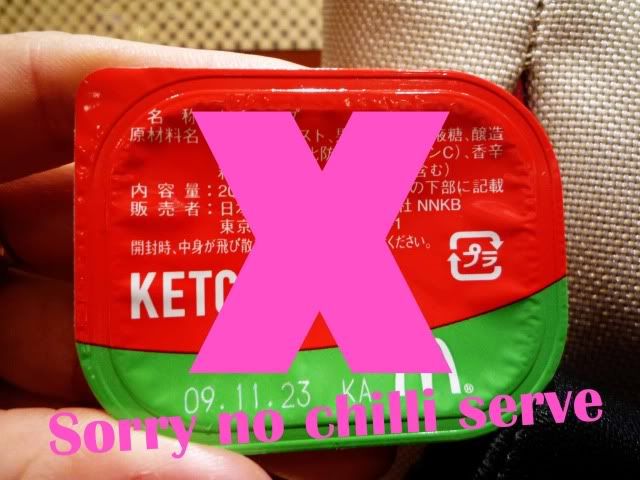 Later We bummed around n started tracking for interesting elements.
These are the few pics from our snooped.
Massive TV, Even bigger than the one @ singapore Isetan orchard.
N they hav a couple at other malls.
I LOVE JAPAN!!!
This is just pure random.
Sometimes is gd to have split personality, 1 sec u sounded goddamn serious another u become a total looney. This is what draws netizens to ur blog eh.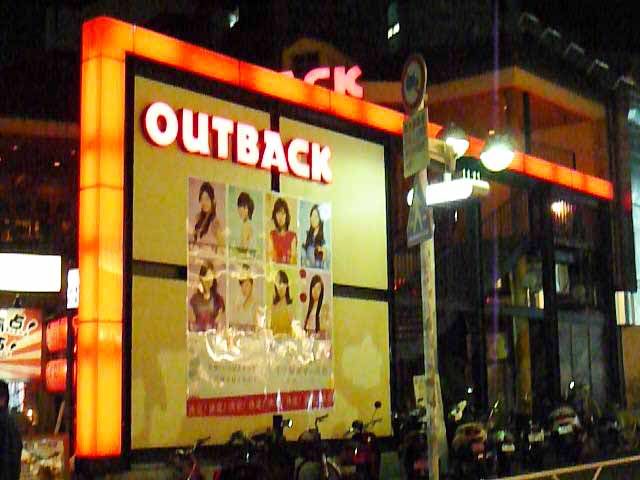 When I saw a pair of kawaii girls rushing down the streets, I quickly whipped out my camera n snap at them, without permission.
Anyways, they are adorn with pretty yukatas for summer.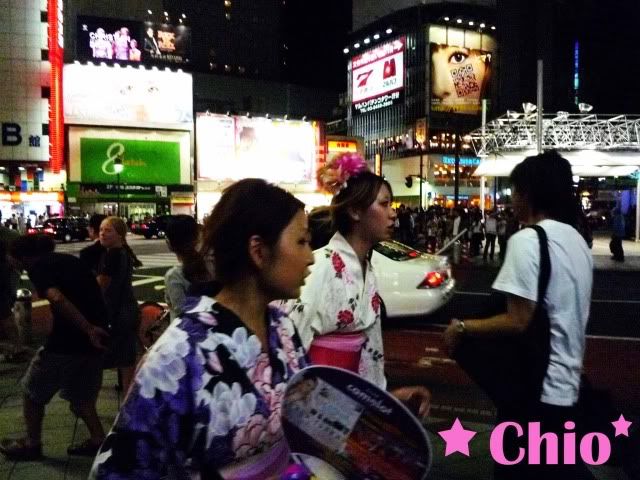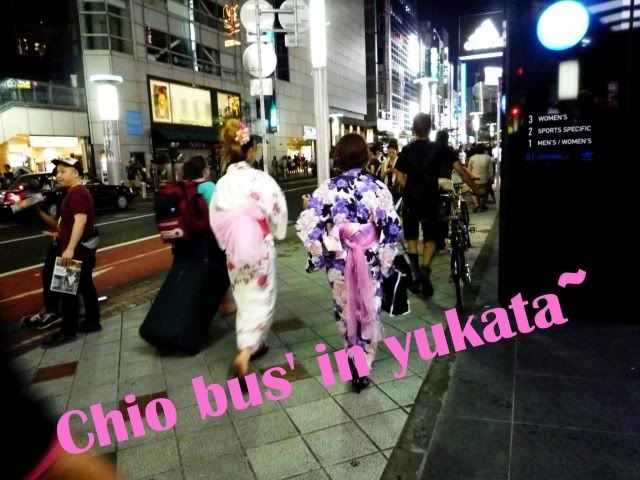 They have pharmacies' like ours too!
U should check out their HUGE array of cosmetics.
really... buy until u ki siao...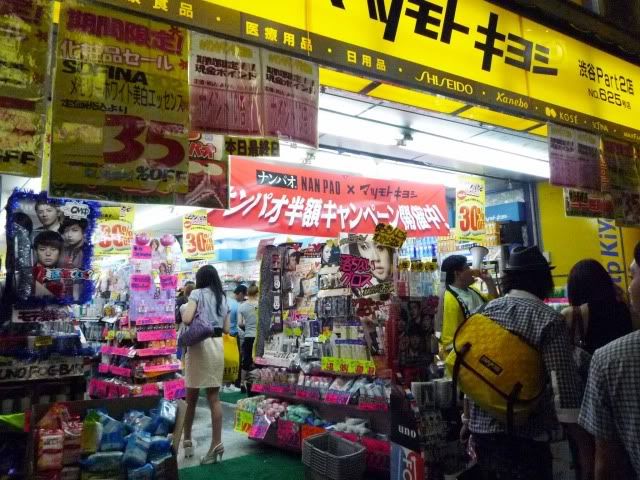 Time to head back!
Wah my collection!
Shiok & messy like hell!!!!!!!!!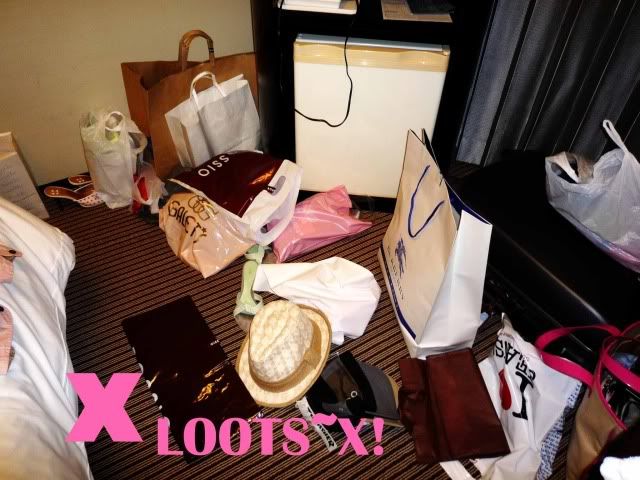 Part iii
, off to harajuku! The land of manga.