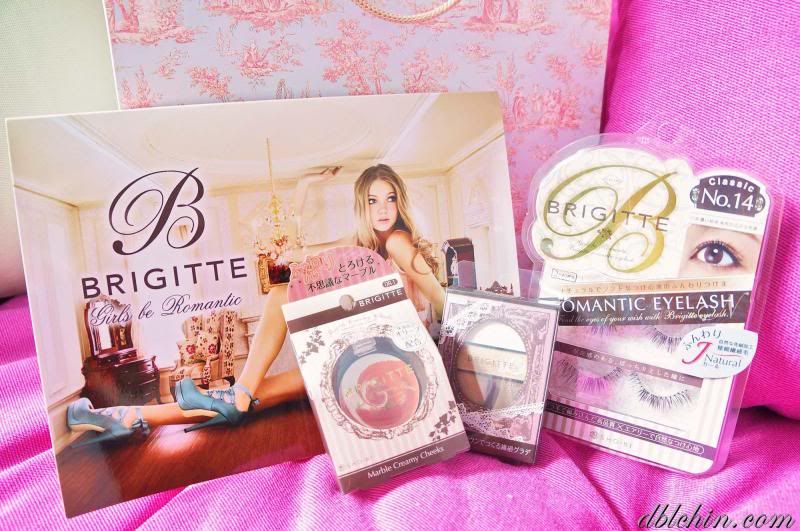 I've been a loyal fan since Brigitte stepped foot in our shores a year or 2 ago (read
here
), the girly feminine packaging fascinates me to no end.
Basing on my assumption with so much Kawai factor, Brigitte cosmetics is definitely a direct competitor to Majolica Majorica and both of them strives to capture young women hearts like mine.
Wait, before you start identifying me as an old hag, the latest press kit I have with me states Brigitte's Target Audience is 20-33 years old, so I'm still considerably young ok. Swee, heng, kawaii.
This time round I received a couple of new things from their latest collection, first let me go into this oh so fine! cream blusher.
Brigitte Marble Creamy Cheeks is available in 3 shades

Every blush comes in 3 psychedelically marble tones to give a gradual silky finish.
The formula is mild and light and is very easy to pick up the colours even thought it looks faint on the skin.

The trick to apply them is to swirl my finger tips on the blusher and blend mixture lightly on the apples of my cheeks giving it a clean subtle outcome.

Almost transparent but yet the tinge of blush is noticeable, here's an #LOTD with Brigitte Marble Creamy Cheeks in OR-01


When it comes to the eyes, nobody does it better than Brigitte.
When you see me looking at cute fluffy lashes, you know is time you strap that straitjacket on me because I will buy buy buy until there's a hole in my pocket.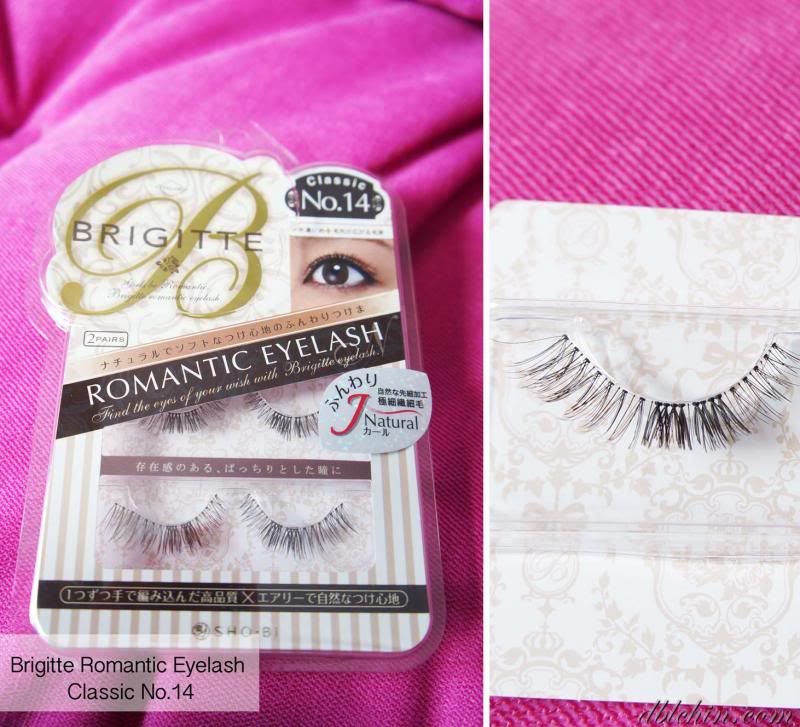 Brigitte Romantic Eyelash comes in 6 different designs, 2 pairs in a set.
Each bristle is made so fine it'll almost look like your natural lash when you wear them on!
My top favourite aspect of Brigitte's falsies is the lash Bone, so transparent almost unbelievable that is fake.
I'm not only huge on lashes but also eyeshadows!
They contribute an important part to my entire look, here I have with me a similar palette to my already
existing collection
.
Brigitte Romantic Eyes is available in 9 different quads.
Almost identical to my existing OR-1, GD-1 comes across as a heavier dose in shades and pigments.
If you are looking for a complete smoked out look, GD-1 is the one to get.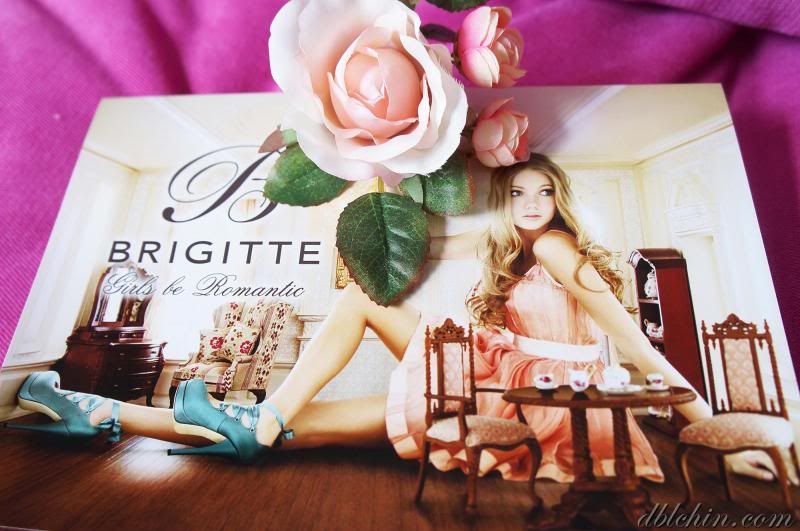 Hope you like my Review :D
♥Dblchin
*products are sponsored, opinions are my own.