I have nothing against cushioned creams but apparently they made me look like ghost. I know is been a week (or two) over 7th month but if you've see me around the streets, you'll probably mistaken me for the remaining few that was still roaming about, uncaptured.
When I got my first purchased of Holika Face 2 change Cushioned cream from Korea, I was jumping for joy. Like finally I can has korean look but bitch was I wrong, when I applied that on my face I look like a walking dead without the blood and gore. I was waiting for it to oxidise like forever but it never did, in the end I made a good use out of it as a highlighter and brighter.


The product that almost ruin my day.
So Clio decides to send me some products, that made me skeptical and happy at the same time, another Cushion CC cream. Yay(and errr... nay?!) Because this time round it came in a holographic clam shell package I couldn't say no to it.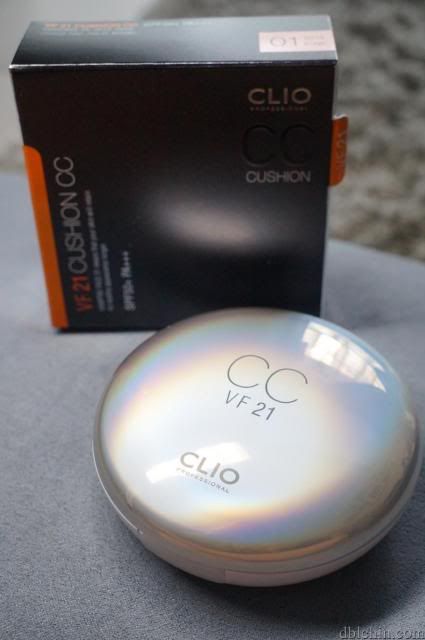 Nonononon and then yes yes yes yes...
The base is slightly pinkier than my Face 2 Change that made me slightly more excited than usual, I'm like ok, with such base it should be able to correct my skin tone and illuminate my skin colour better.
VF21 Cushion CC available in 2 shades, 01 pink and 02 beige, retailing at $34.90 (selected watsons)
Turns out is a disappointment, I guess probably this shade is too light for me. To be honest I'm already considered relatively fair but how come still like that! I probably should consider the looking at the darker shade.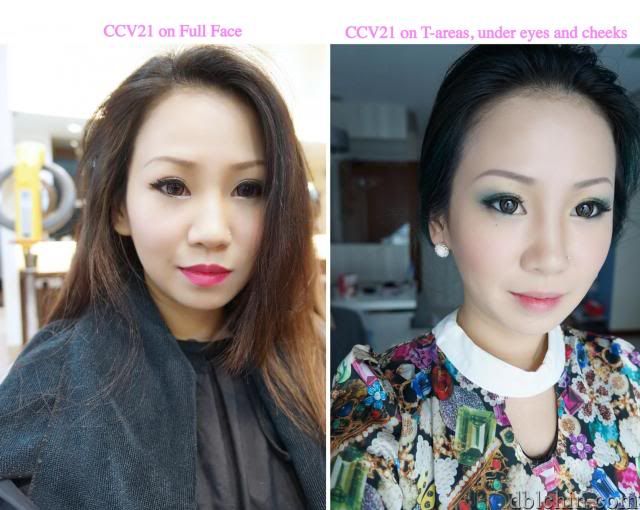 Side by side comparison and results are daunting. For #LOTD on the right, please refer to this link
I've placed a side by side comparison of slap on full face CCVF21 vs point application. The pic on the left is just simply 'gui' looking, nothing to do with the lighting but look at the difference on my face and neck, omg white like duno what happen. CCVF21 is really Vampire Face at its best.
Well, say if you look at the pic on the right, bad makeup is considered bad until you know how to make use of it. Instead of looking l've sinked my face in flour, I made a point to highlight and accentuate the features that needs subtle highlighting then I top off with my trusty foundation from Auqalabel. Looks so much better, it also helps if the lighting is in my favour!
Another product that came with my package is the Volume Brightener with Free 15ml BB Cream, I'm thankful for that travel size tube of BB cream.
VF21 Volume Brightener available in 2 shades, 01 pink and 02 beige, retailing at $34.90 (selected watsons) comes with complimentary Clio VF BB water in 15ml
Ok honest answer, I fell in love with this brightener instantly, like nothing but the truth it really made my cheek bones fuller and higher the moment I apply on it because of it's light-reflective mineral this is complementary to the natural light.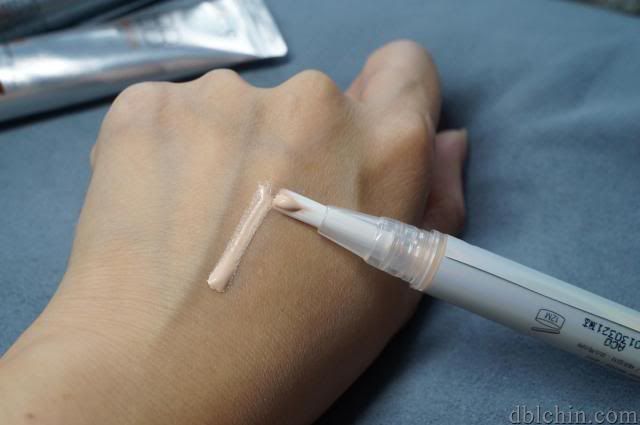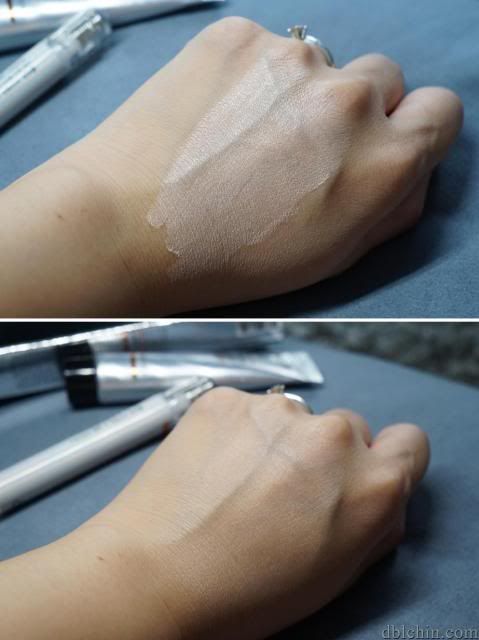 F21 Volume Brightener gives a light tinted hue when the products sets nicely on the skin.
Unlike CC cushion cream, I prefer this BB cream so much better. It neither grey looking nor makes me look white. Blends relatively well onto my skin and gives a dewy glow.
Clio VF BB water in 15ml
Hope you like my review!
♥Dblchin
*Products are sponsored, opinions are my own