There are 2 reasons to rejoice for August
Blackbox
,
2. I happened to be the ambassador of their key item featured in Black Box August , Purer Skin Miracle Serum
So Before I go on and start bragging about the items I've received, lets have an idea of wha
t black box is all about
:
• Black Box is the first free unisex lifestyle-sampling box in Singapore.
• 
Black Box want to encourage responsible sampling, introduce them by sending you the latest or tried and tested products by the Black Box Team for your sampling too!
• Black box not only sampling products but lifestyle too via Black Box Vouchers to introduce you to shopping/spa/dining discounts, can also talk about how functional the voucher pouches are can use to keep our knick knacks etc., also the pouch is always a different design in every Black Box Edition so it becomes a "collectible"!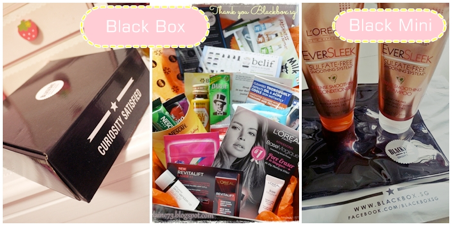 Fun fact:
Black Box has sent out more than 10,000 FREE Black Boxes right to the doorsteps of subscribers like you and me to surprise and entice us with an all-rounded sampling experience and useful vouchers with lifestyle deals and discounts since they first launched their 1st edition in February 2013!
They have also sent out 2000 Black Minis to their subscribers in June and July and have conducted more than 18 rounds weekly giveaways via Giveaway Friday on
Blackbox Facebook Fan Page
!
Now lets proceed to my very first product!
Purer Skin Miracle Serum
The power of birdnest, Purer Skin
Like I've mentioned in the previous
post
, the power of birdnest in a dropper bottle and the setting of the product onto the skin like lightning speed has never change my perception even after more than a month of usage.
A little insight on how Purer Skin benefits our skin:
Because of its high concentrated of birdnest ingredients, Purer Skin Miracle Serum helps to rejuvenate skin and reduce fine lines and wrinkles.
The frequency of usage recommended is twice a day with thin and soft application.
*Purer skin is available at the following selected Watsons : ION Orchard, Parkway Parade, Bugis Junction, JEM, Ngee Ann City, Jurong Point, Marina Square, Vivocity, Raffles City, Toa Payoh (HDB) Hub, Compass Point. Price: S$66.90 for 30ml


Then I was delighted when I received varieties of Zappy Wipes!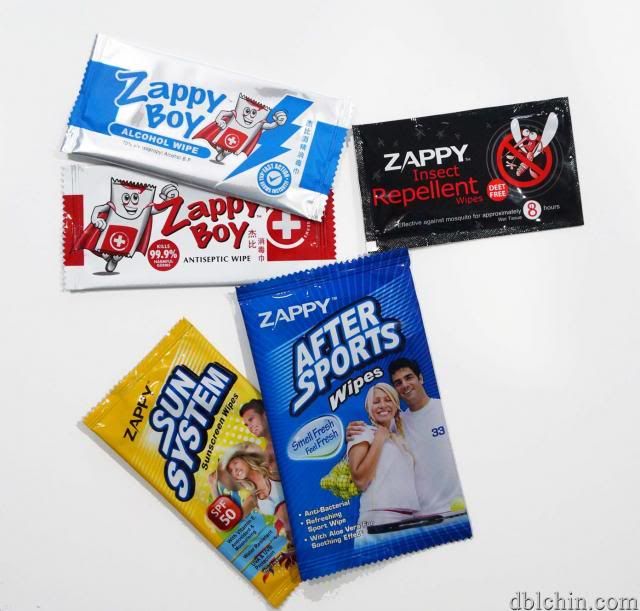 Zappy Sampler pack in: Alcohol Wipes, Antiseptic Wipes, Insect Repellent Wipes, Sun System Sunscreen Wipes and After-Sports Wipes
I'm a sucker for wipes and very anal about it, wipes cannot be too rough to the skin nor soft like a tissue paper, then it'll be easily breakable. With this sampler pack, I can try them all out and purchase the ones I like best!
Glucose Care Tea
I have not really tried teas from GlucosCare so I was pleasantly surprised to see this in my box! It's natural herbal tea that is proven to lower sugar absorption in the body, sounds interesting and pretty useful for girls like us who like sweet stuff!
Where to buy: Guardian, Watson, Unity, OG, FairPrice, Mustafa & chinese medical halls. Online: imart.com.sg
Price: A box of 24 sachets @ $15, box of 60 sachets @ $35
You don't how gleeful I can get upon received toothpastes.
Darlie Expert White toothpaste contains Prophylaxis Silica-micro particles (PS-mp)– an ingredient similar to what dentists use for Ultrasonic scaling and Polishing
Is not just any toothpaste but Darlie Expert White, is clinically proven to to aid teeth whitening, remove stains dental plaque and tartar. I love travel sizes, convenient and handy!
*The new Darlie Expert white now available at major pharmacies, leading supermarkets and convenience stores
Blackbox is the only box that I'm able to receive Dettol products.
The No.1 germ protection bodysoap is non other than Dettol.
Unlike the default Dettol scent which normally smells like hospitals or a burst of citrus, this carries a sweet and feminine touch to it. Besides protecting the skin, that unique blend of Vitamin B3 and C also helps rejuvenate and purify skin.
I represent all woman in thanking Dettol for developing such a girly sweet smelling scent.
*Dettol Radiance bodywash is available at major pharmacies, leading supermarkets and convenience stores.
" in the referrer code column and stand a chance to receive your very own FREE Black Box!"
stand a chance to receive full-sized products of what was featured in your very own Black Box for FREE, simply check your email for an online survey from BLACK BOX on 2 September,
complete it and submit it before the deadline and winners will be notified via email!
Follow BlackBox on Facebook now!
*This is a sponsored post