I made a promise to myself there is no room for procrastination if I want to keep my blog alive. Oh YEah I do...
So here I am, suiting up to pen down more thoughts online!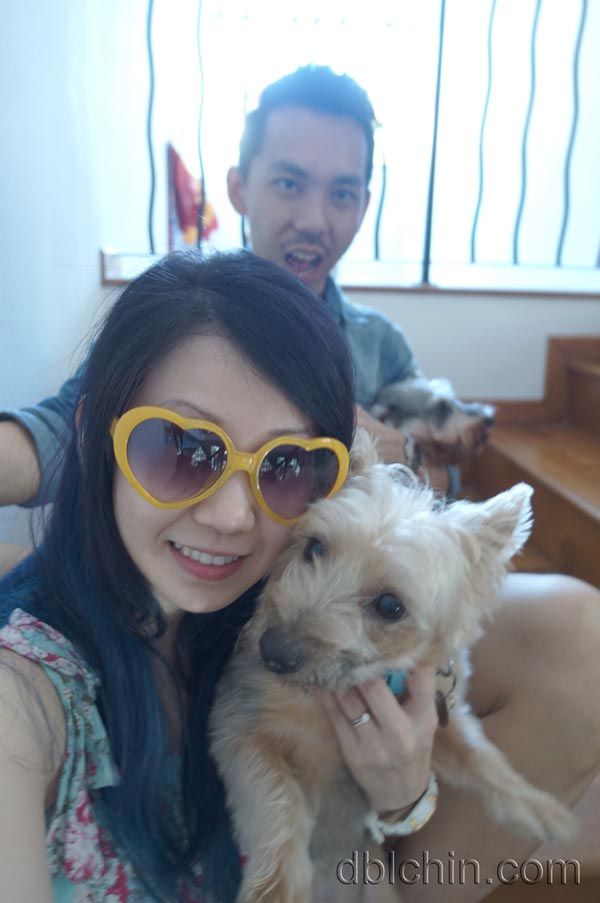 This awesome getaway is impossible without the help of Tiger Airways. Remember once I blogged about their migration from Budget Terminal to Changi Airport Terminal 2? Hmm... if you don't, let me remind you with this post.
So In return I got 2 complimentary tickets to any destinations flies under Tiger Airways. We were delighted because our first choice was Taiwan and we knew it was in the list!
Anyways we had 6 months to decide on where to go so we didn't immediately firm up our decision even if we are pretty determined that we are going for Taiwan.
However, as the date to expiry gets nearer we realized we couldn't get away from work or home for even a short period of 3 days. This is very frustrating indeed, bound by commitment and the only time to really take a breather is during Chinese New Year But What good will it be if Taiwan is having the same celebration and their shopping areas are closed during this time?! That is what we came for isn't it?

So in the end we settle for a beach destination, something new compare to our usual shopping frenzy yet somewhere close to home, Krabi.
Terrorising my dog before setting off.

With Loh Gong at our in-laws garden at Pasir Ris, the nearest location to the Airport.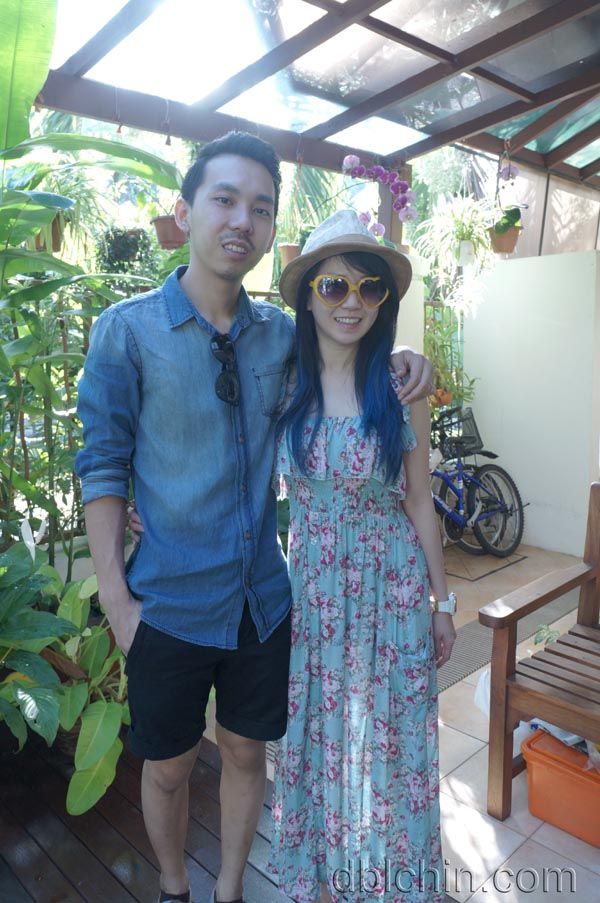 2 flights in Q for checking in, we are Boarding TR2182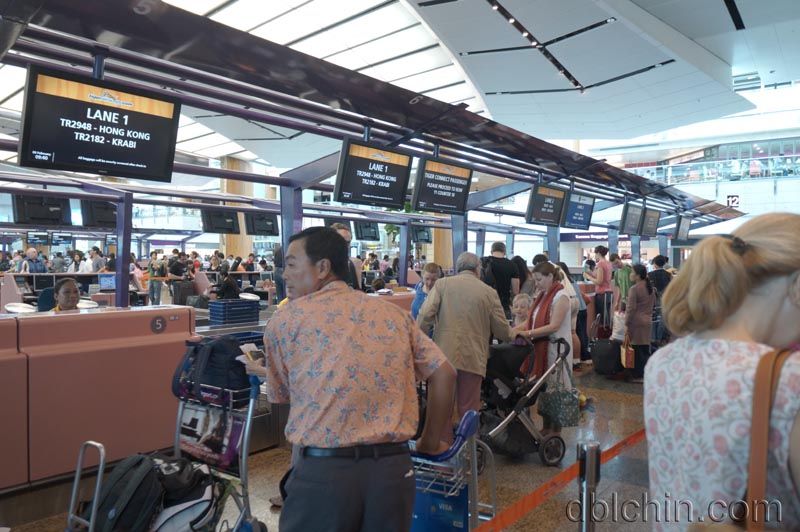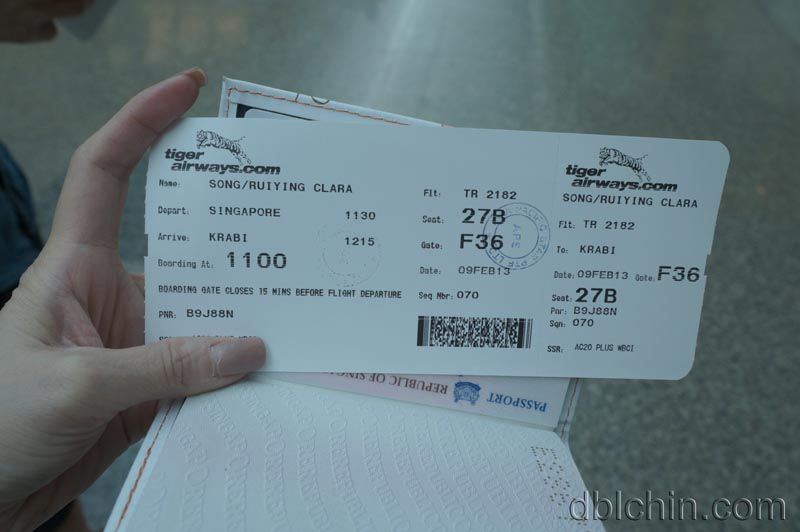 Chillaxing at the entertainment Deck before boarding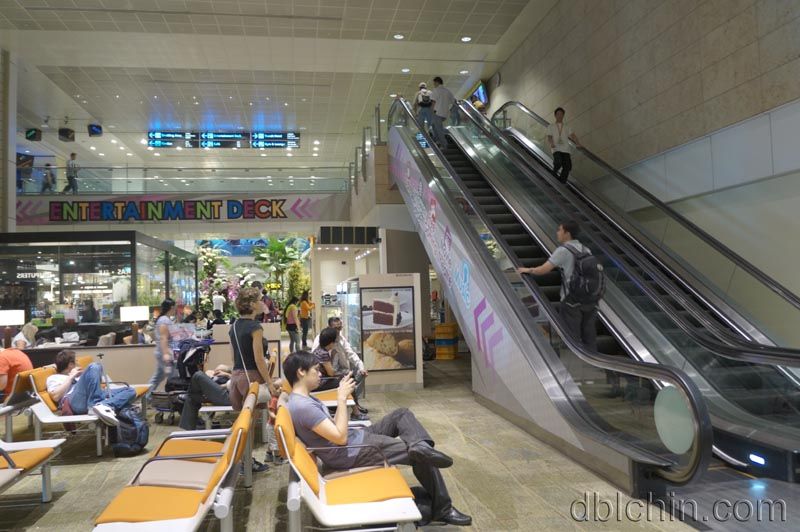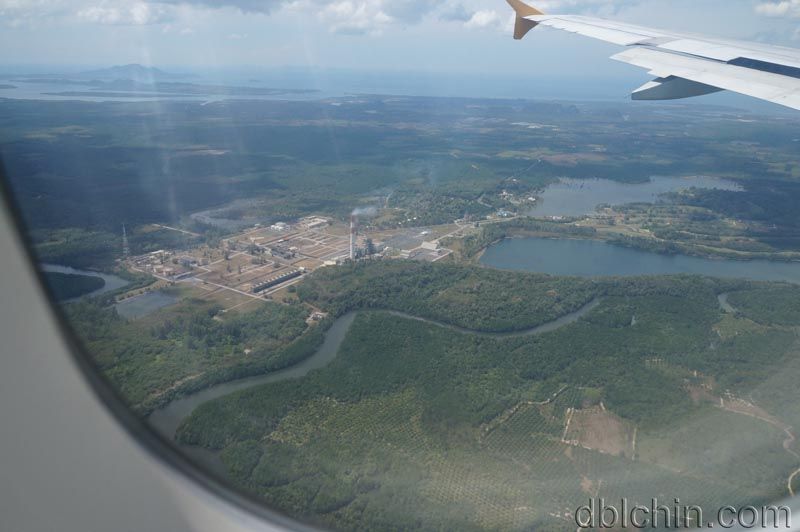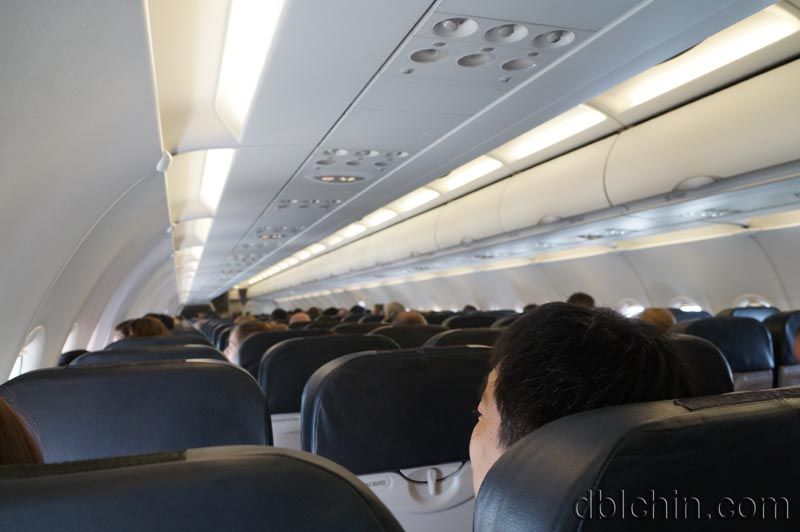 Brought my wacky sunnies along since I'll be spending most of the time at beaches.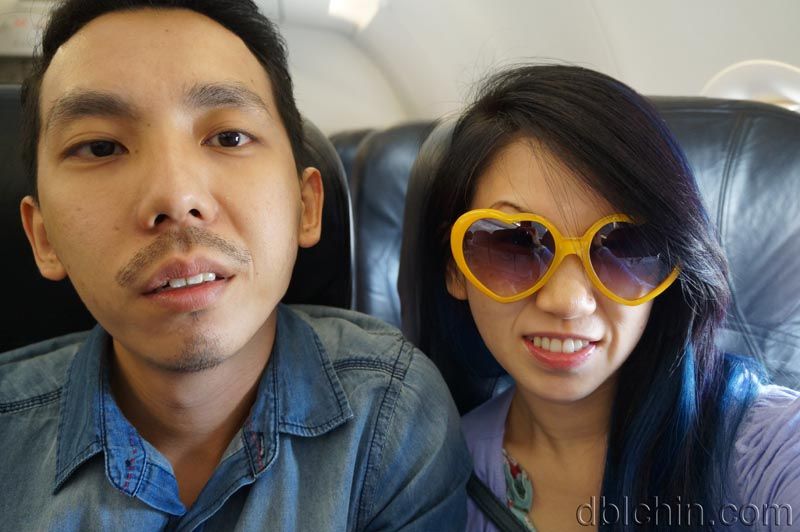 Krabi Airport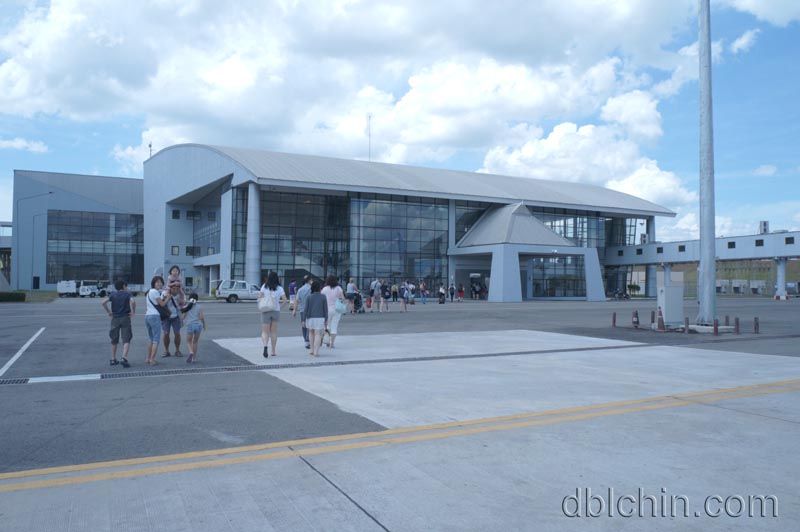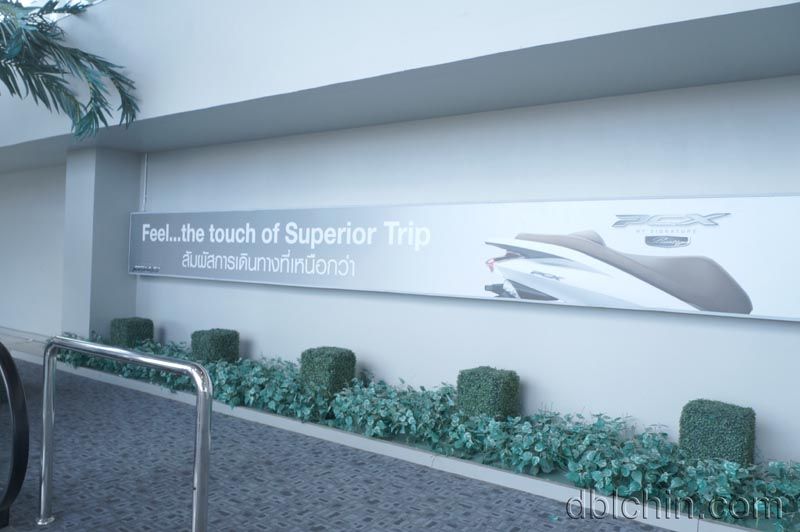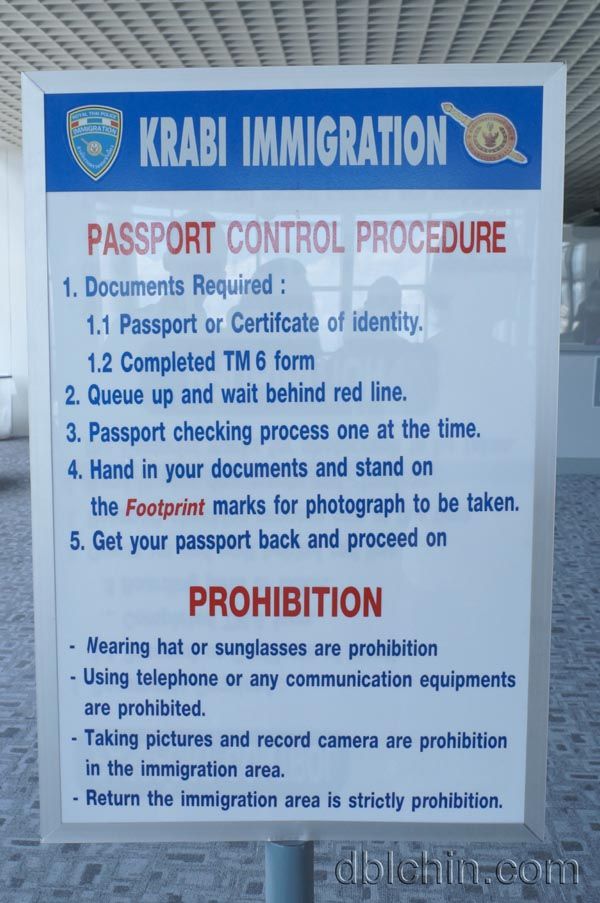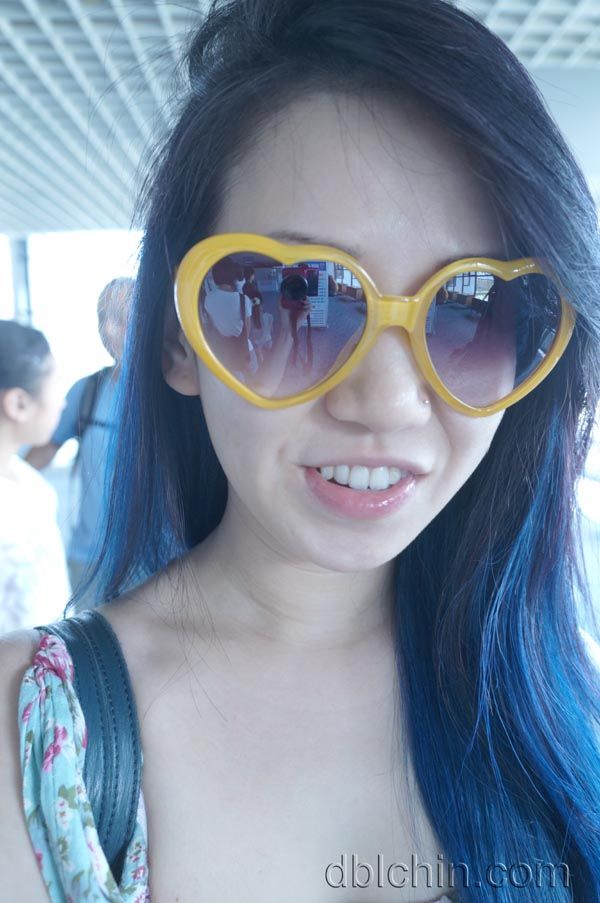 I'm surprise we were greeted with Chinese New Year Decoration at Krabi Airport, feels like home at least for that moment.
Prepare entertained yourself with games or gossip with your partner because you will have queue at least 30 mins in line.
Everyone needs to to get their pictures screen before clearing the customs, probably thats the reason for the long wait.
There are several modes of transport from Krabi Airport to our designated hotels/resorts, some people choose to grab a cab which cost 4 times more than taking a coach (maximum 150 baht for coach). However, it would be faster to grab a cab because the bus driver may stop at different locations as the truckload of tourists in the same coach may not be necessarily alight at the same stop all at once (erm...geddit?).
We choose to go with coach to save some moolah and since we are staying near Ao Nang Beach, our fare will be at 150 Baht (approx S$6.30).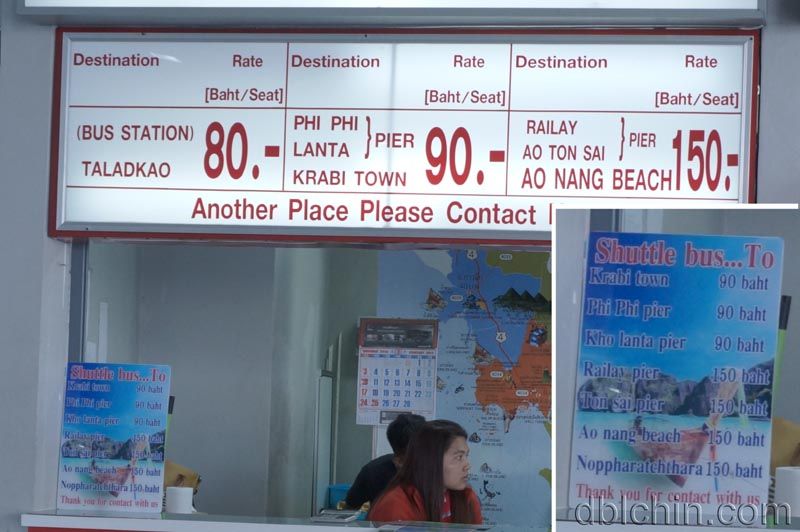 Waited around 15 mins until our coach arrives.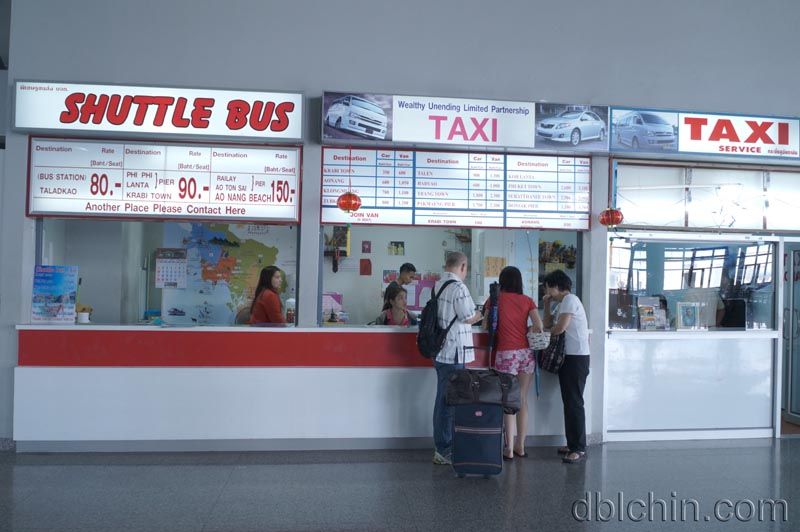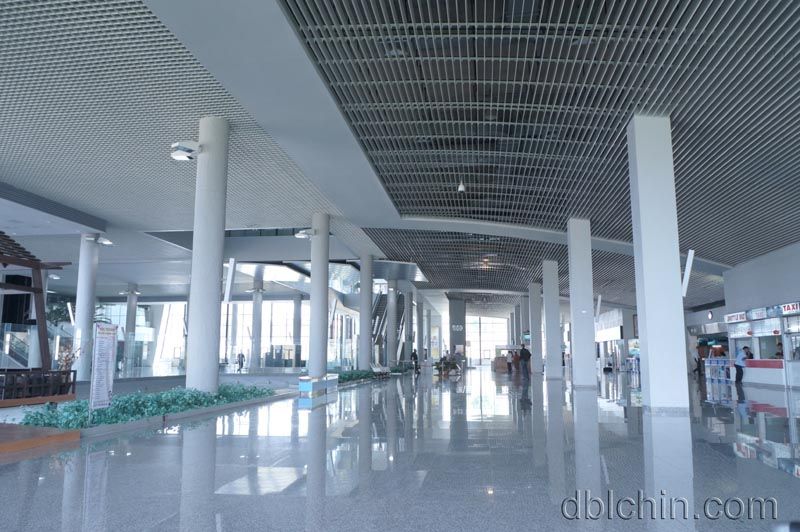 Initially, we were delighted when someone instructed us to board an empty coach.
It turned out too good to be true, we were asking to get off and enter another coach full of tourists (mostly Russians) leaving only 2 empty for loh gong and I, felt like I'm in Europe suddenly.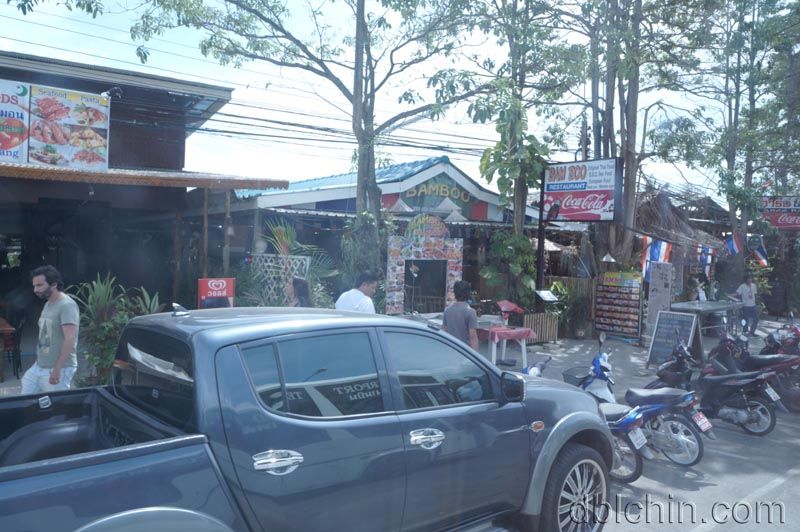 My Loh Gong and I along with 2 older couple were the last ones to drop off, before that there were at least 6 stopovers. It took around an hour to finally reach our destination.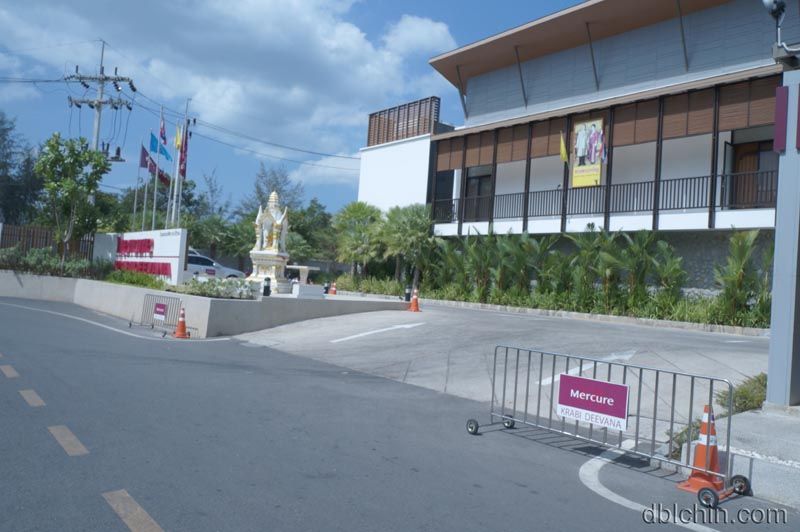 Mercure is considered one of the better hotels in Krabi with pool side rooms and sumptuous buffet.
Since is our first, we are happy to go with this luxury hotel.
Upon check-in we were greeted with refreshment as a welcome gesture, it tasted like bird nest or something.
yea talking about nest, these looks like cages for birds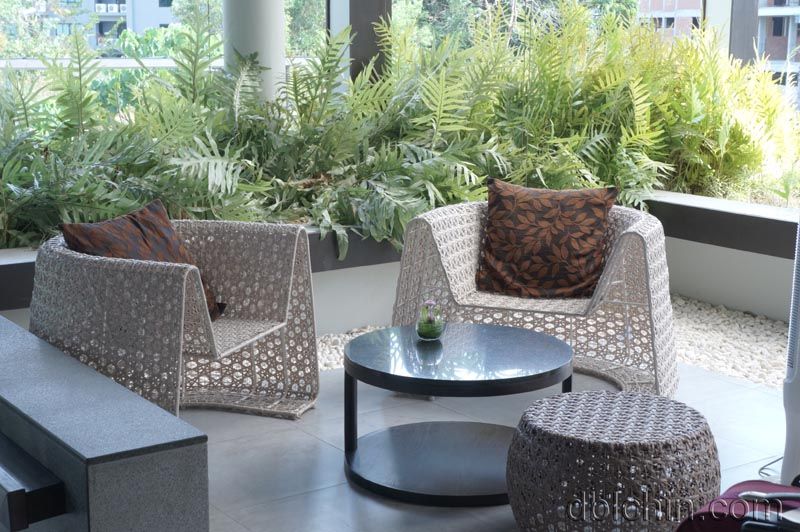 Psy just lost a hugeload of weight!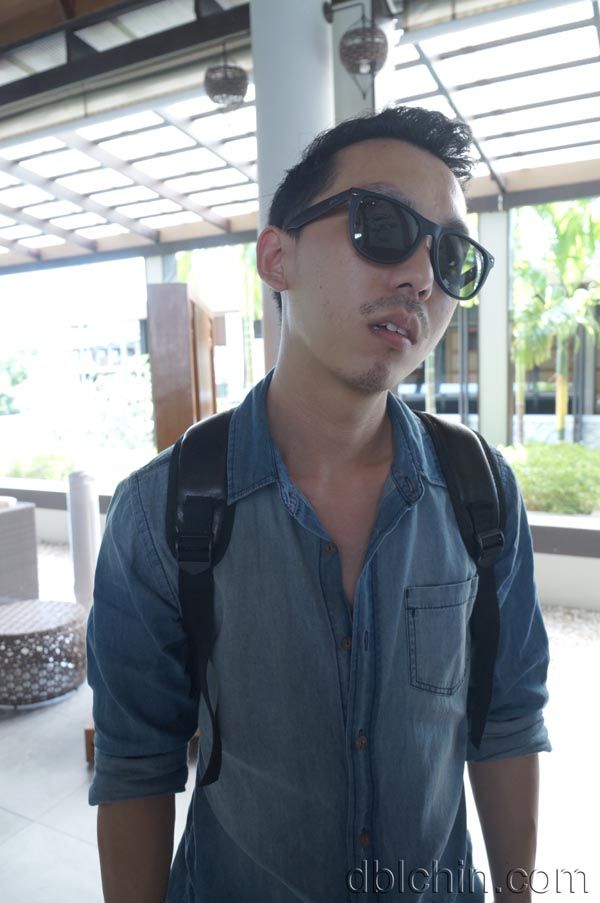 Cny Dinner in Krabi

Our hotel rooms facing the pool, can't wait to dip in!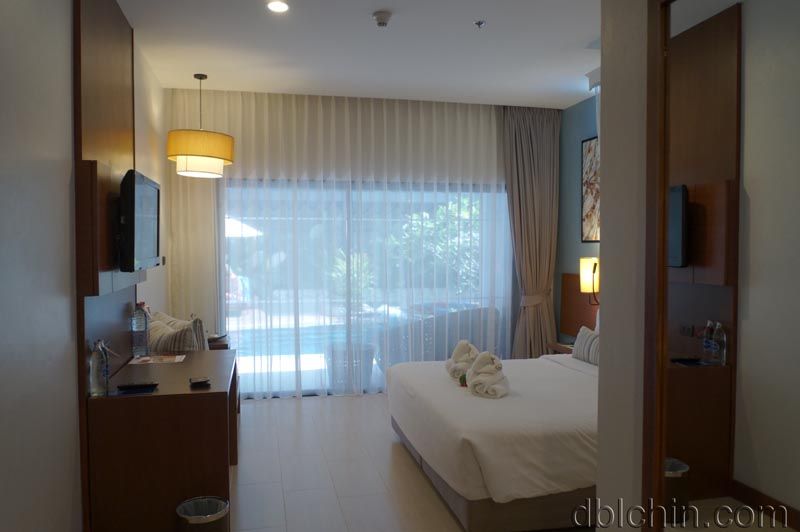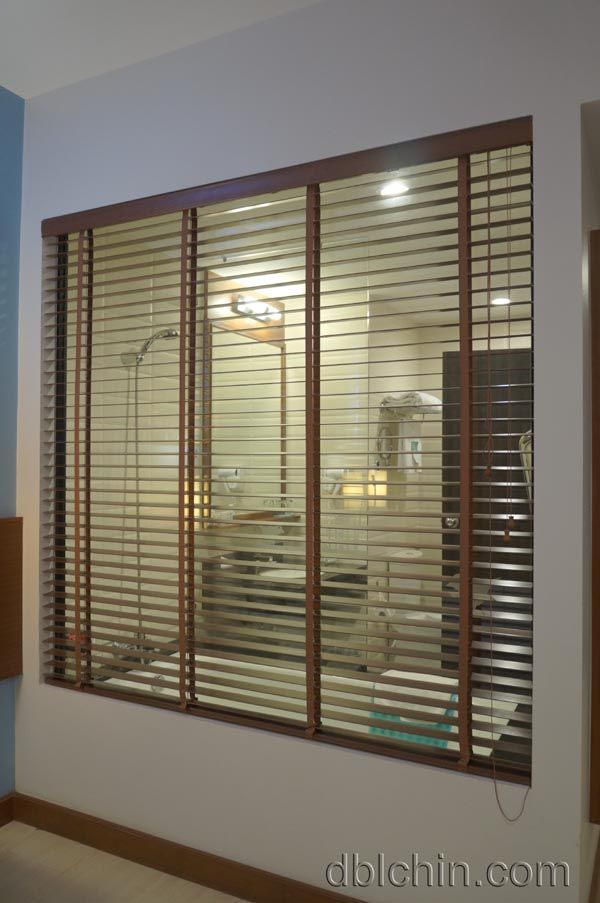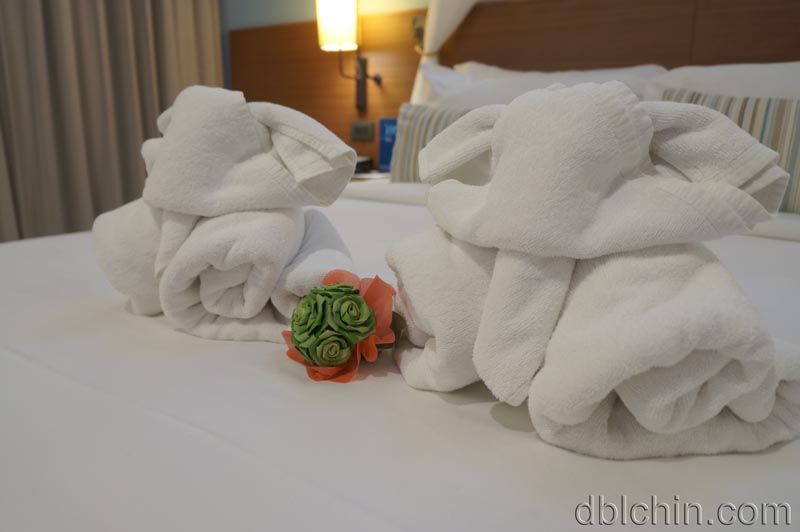 These decorations are just too cute! Who would have thought of baby elephants?!



Finally we decided to fill our stomachs instead, lets have a thirst quenching coconut juice!

Spectacular view facing the sea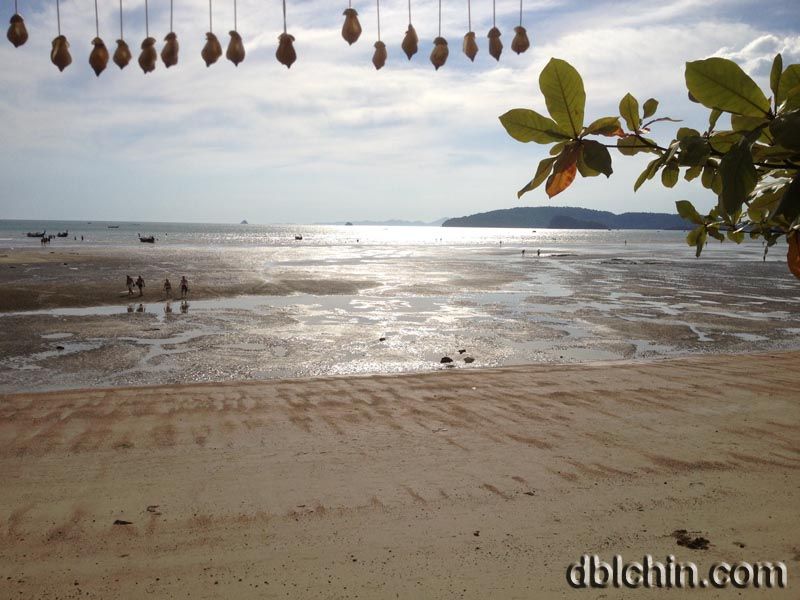 Phat Thai and me.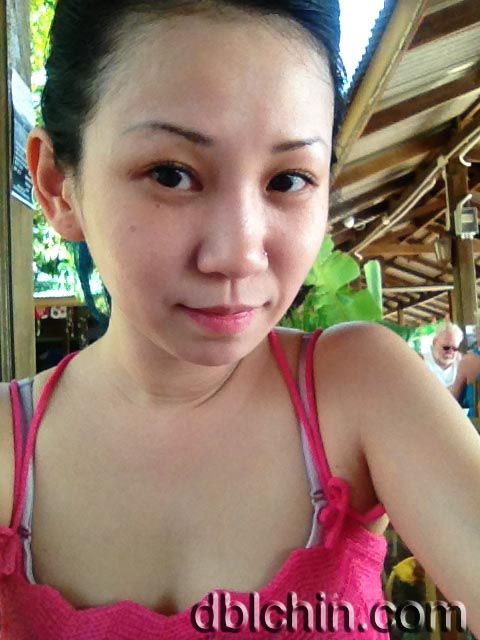 Later in the evening we actually rented a scooter to explore town area, it cost 200baht(approx S$8) for 1 day(24 hour) use, you need to fill the petrol (min 60 baht, approx S$2.50) at a nearby kiosk. Driving license or IC or any sort needs to be detained until you return the bike. We are given 2 safety helmets but hiya use 1 night only becoz all the locals looks at us like fools, so the next day we allow the wind to caress our hair.

I know cute but look like stupid right?!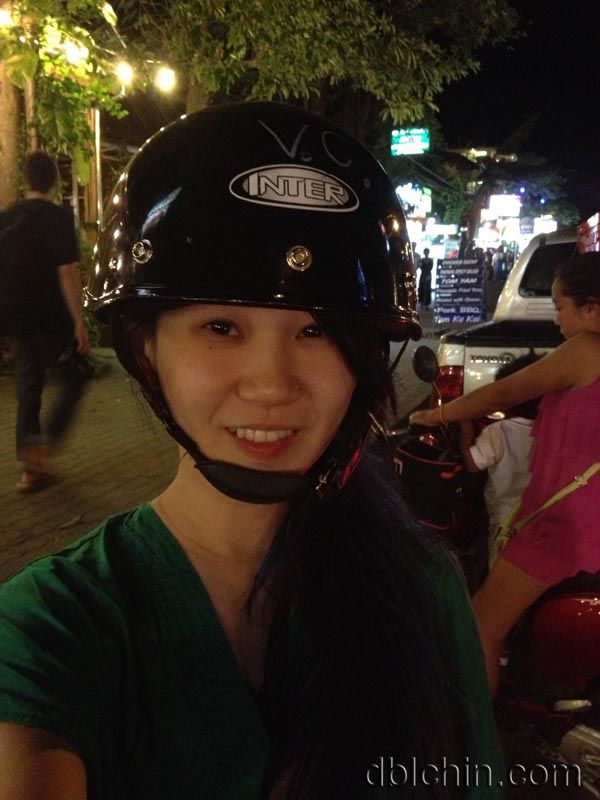 Are Bar Bar, our first stop to seafood dinner!
We recee a few other seafood restaurants along the street but decides to take this one because the prawns are mega hugeass and indeed it tasted heavenly!



Fish looks fresh but were pretty ex so we decided to drop the dish.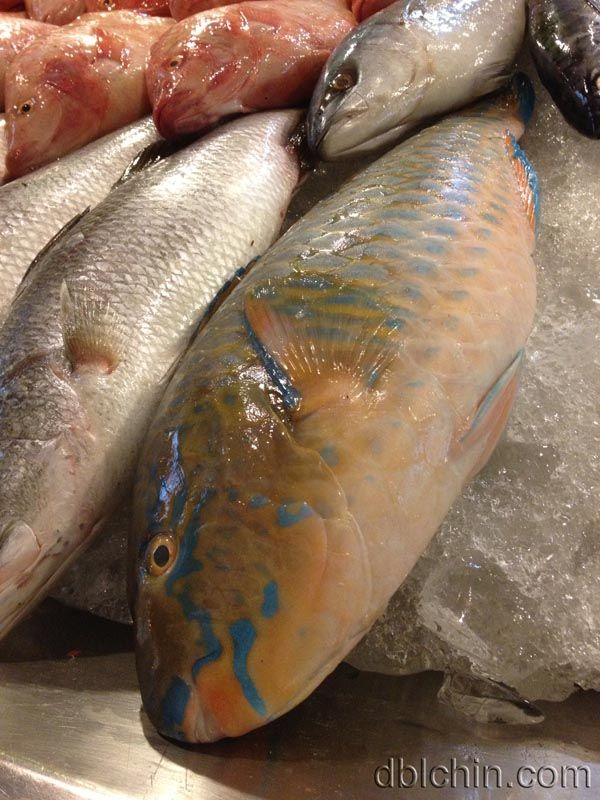 hut concept to welcome the beachy mood.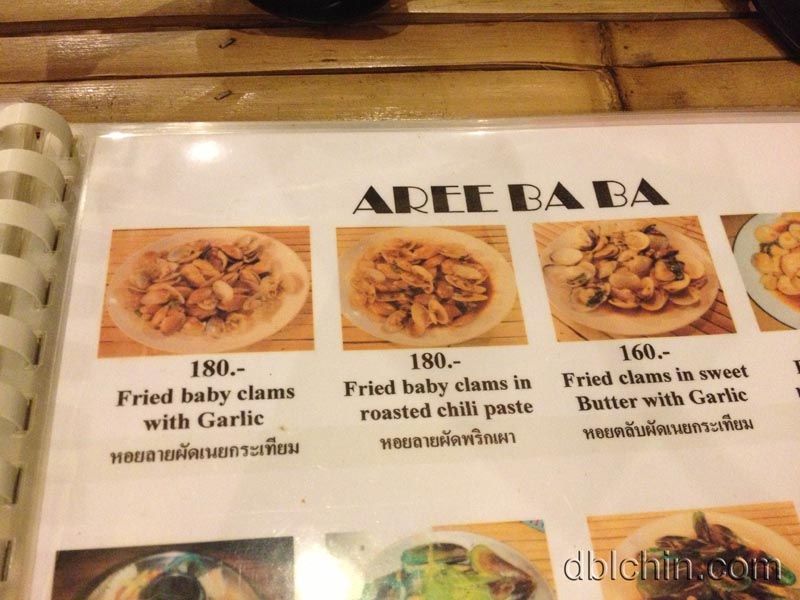 Fresh mouth watering watermelon juice.
We ordered other stuff like clams, veggies and their signature tom yum soup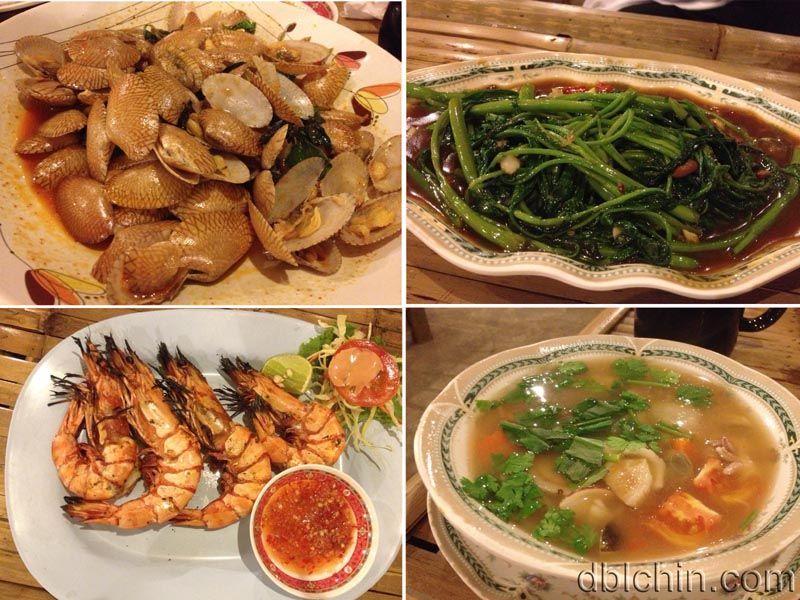 And it sums up to be 540baht (approx S$22) not exactly cheap though but is definitely worth the price.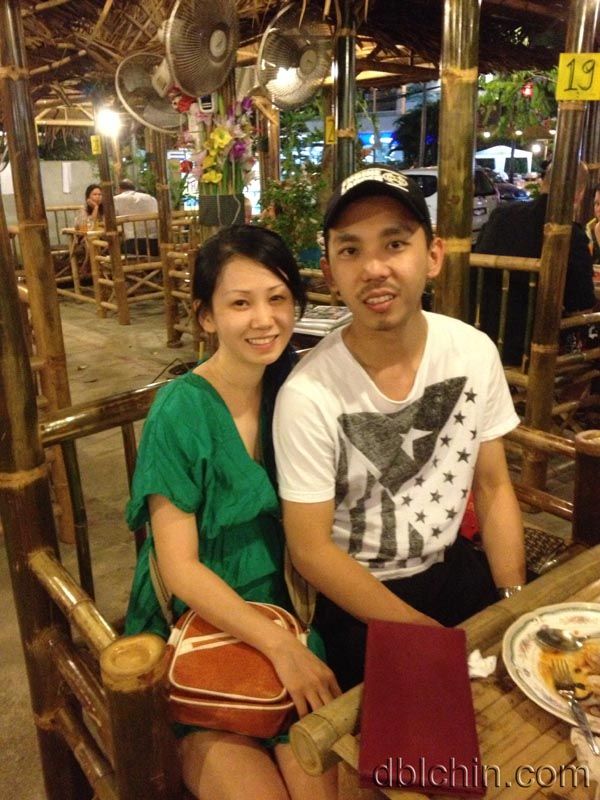 After dinner we continued to explore the rest of the town with our fool's helmet.
Oh that was where I met Bobby, you'll see him later.
Motorbike for rent available everywhere in Krabi.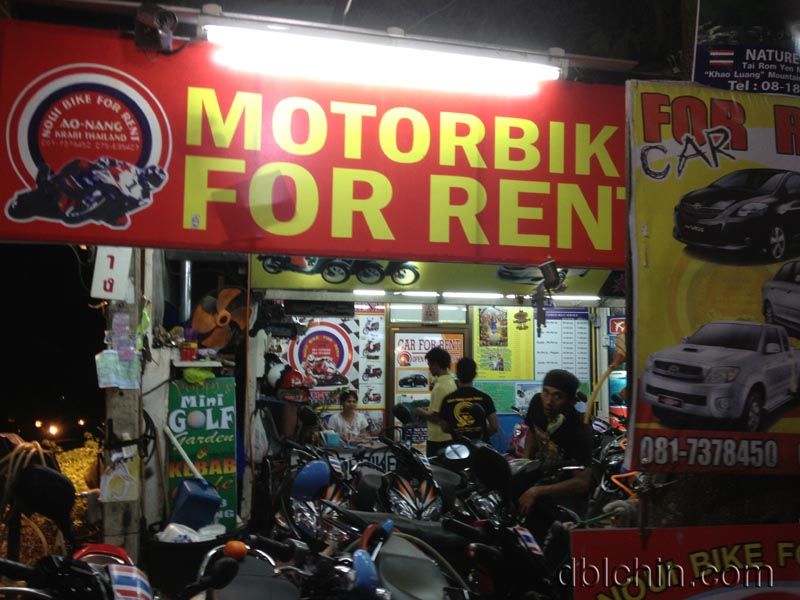 Exquisite art pieces, apparently they seemed to have a truckload of artists there painting various versions of the Joker. May ask your patience on the next post thank you v much.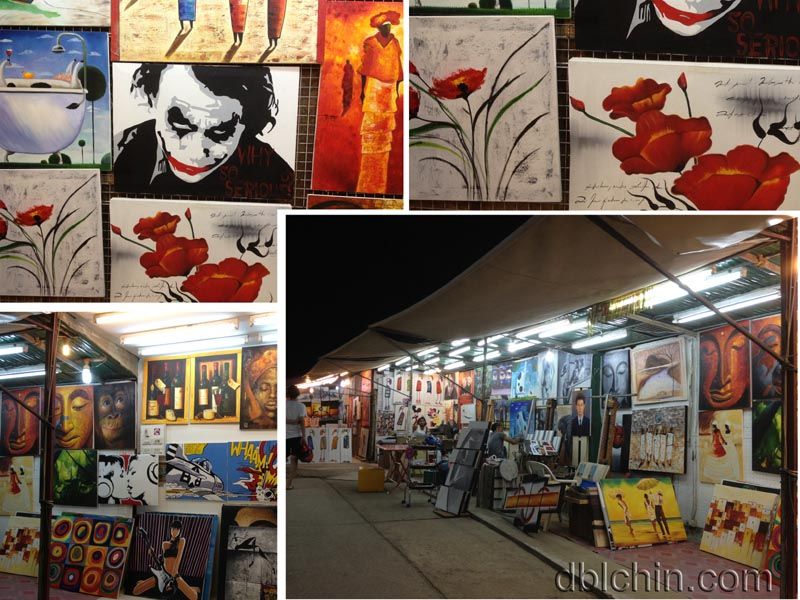 An absolute must-do in Krabi, foot massage!!!
And after that is Bobby time!!!
This tame cold blooded reptile latches on to me like a leech, I paid 100 baht (approx S$4) to grab a shot with it using my camera. If you wished to have your polaroid to be taken together with Bobby, is charged at 200 Baht ( Approx S$8)
I love all toy size reptiles (considering komodo dragons as giants) including snakes and bearded dragons ok any maybe Geckos even they very much fit into the mini category. I'm sure many of you are shrieking at the below pic but seriously there is not much to be afraid of especially bobby because he's a herbivore.
Note he doesn't eat flies, those are the chameleons.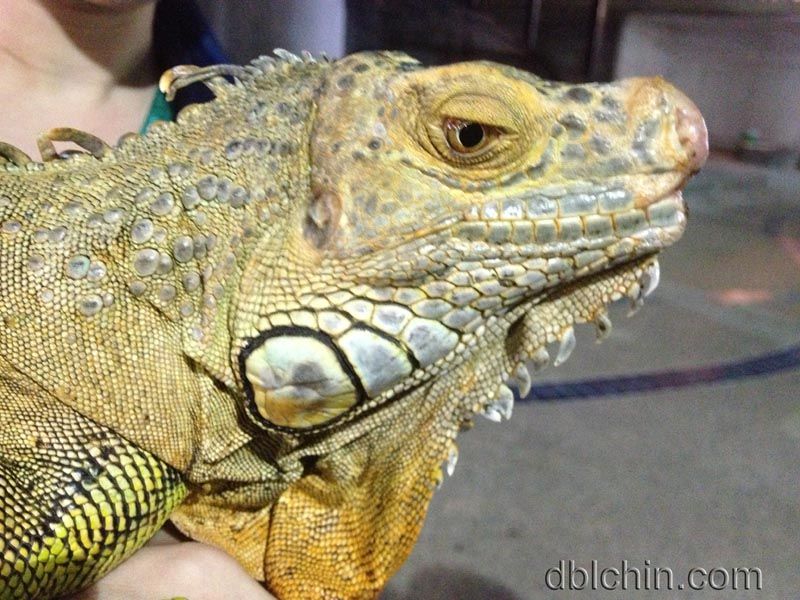 After an unwilling goodbye with Bobby, we grab some neat stuff from the convenience store nearby and head back to the hotel.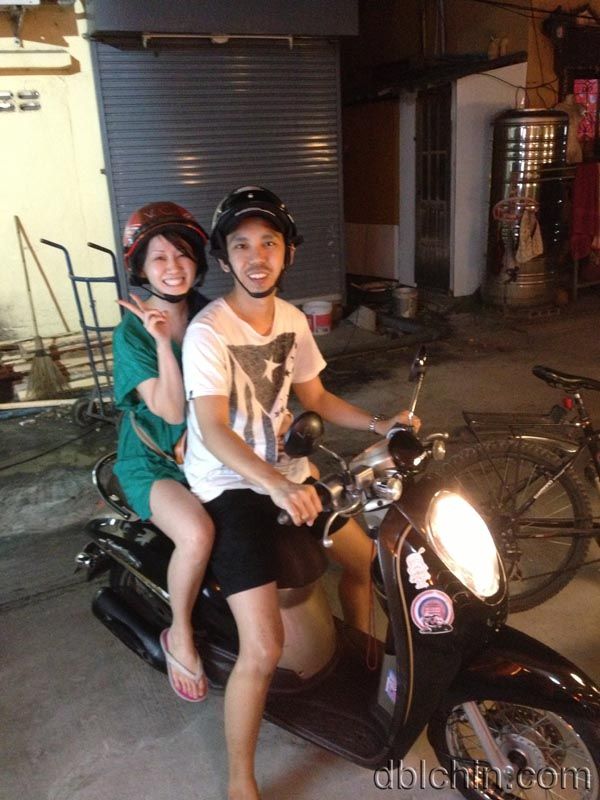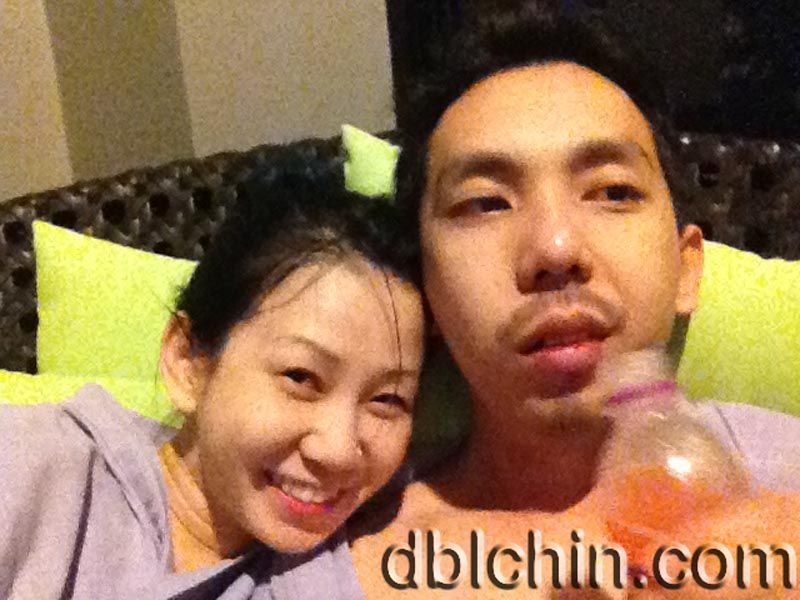 Ending my post with a human octopus chillax picture, see you part 2 soon!
♥Dblchin