Perhaps this might be a little late for X'mas but it is definitely not too late to talk about The Body Shop, a favourite brand among the masses. The brand that participates in exciting launches throughout multiple festive seasons all year round.
This time like I mentioned earlier, the X'mas collection :D

I received a whole bag of goodies from The Body Shop, that includes the following:

4 steps Smokey Eyes Palette in Smokey Copper and Smokey Moonstone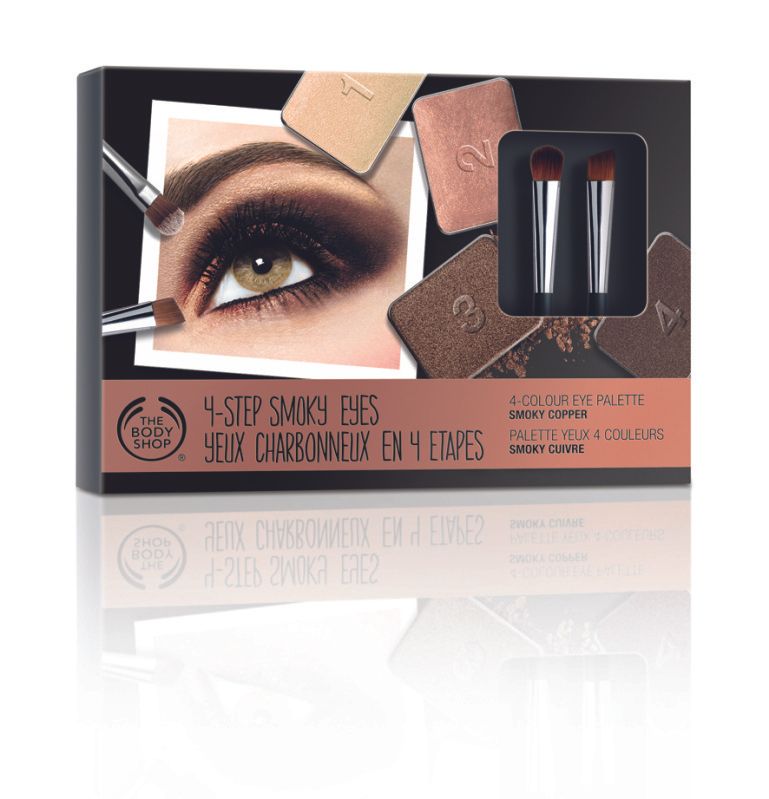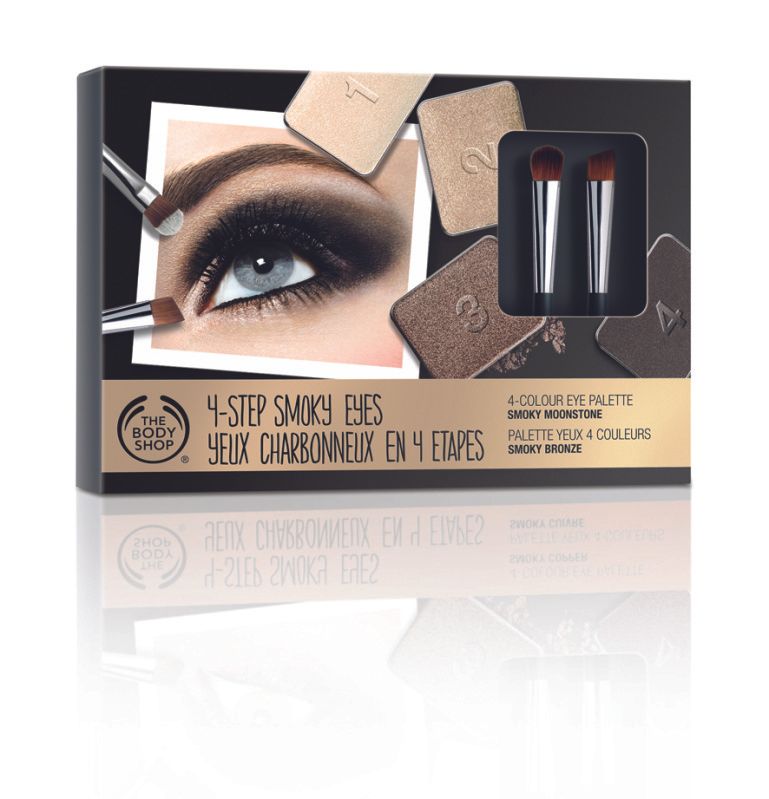 Eye Definer Shade in Pure Gold and Golden Brown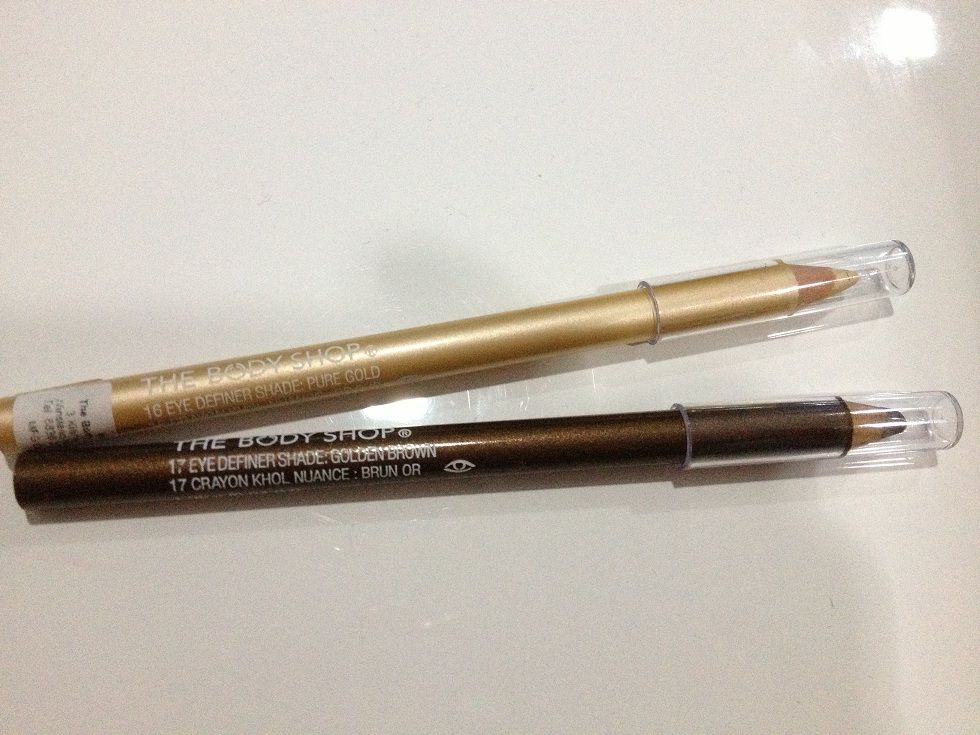 Colour Glide Shine in Rose Quartz, Ruby Sparkle, Rare Coral and Copper Mine



The Sparkler All over Shimmer in Enchanting Gold and Dazzling Copper



Hand Cream in Vanilla Bliss, Ginger Sparkle and Cranberry Joy


Please forgive my poor shots on the products, Initially I was using Visuals from The Body Shop Press Released CD and it was working ok but somehow the colour got inverted when I uploaded them to photobucket (Cept for Smokey Copper and Smokey Moonstone) :(
I didn't want to delay this blogpost further, thus I took a few 'meh' shots with my phone for convenience sake.

But what you are going to see from now are Selcas using my last birthday camera, Sony NEX- F3 (incase you need to know) Ho ei one, so worry no more about grainy amateur pictures.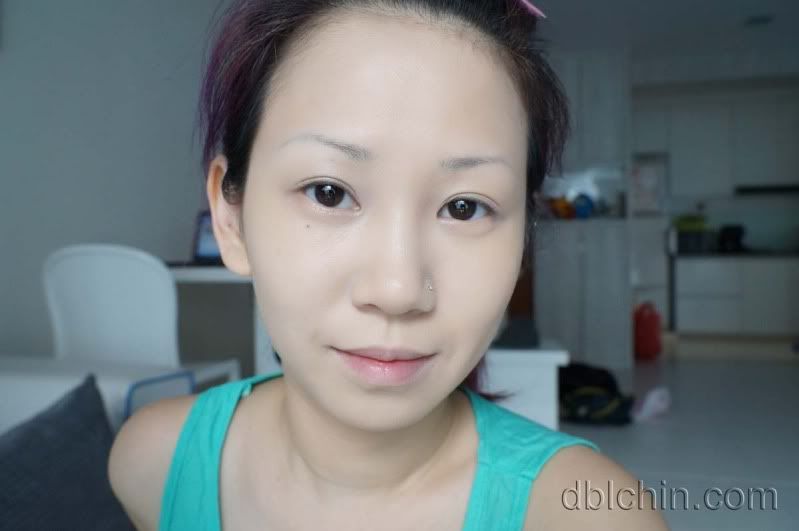 This time round I'm using Smokey Moonstone palette for my makeup look.

Colours are sparkly and their payoff are pretty moderate,The Body Shop makeup doesn't gives out excessively deep grounded colours but this is good enough for me to create a mild smokey look.

1. Starting with the base, prep my entire eyelid with the lightest shade I have on the palette.



2.Pick on of the browns, this case I chose the colour on the bottom right.
Note to self: to indicate some sort of numeric on the palette, that would make my job easier and less complicated for you.


Created a outer-V for a sightlier cat eyed look. I can never go too edgy with my corners, I'll look like an Asian witch.

3.Next, I picked up the warmer brown on the bottom right (of the palette) and fill the gap in between the V.



4. Using the last untouched colour on the palette, I blend it around the eye socket with my ring finger at the same time smudging out the edges of the brown I applied with a brush earlier. Try not to over smudge, we don't want it to look muddy.



5. Now for some highlights, I picked up my Eye Definer Shade in Pure gold and started to accentuate my tearducts.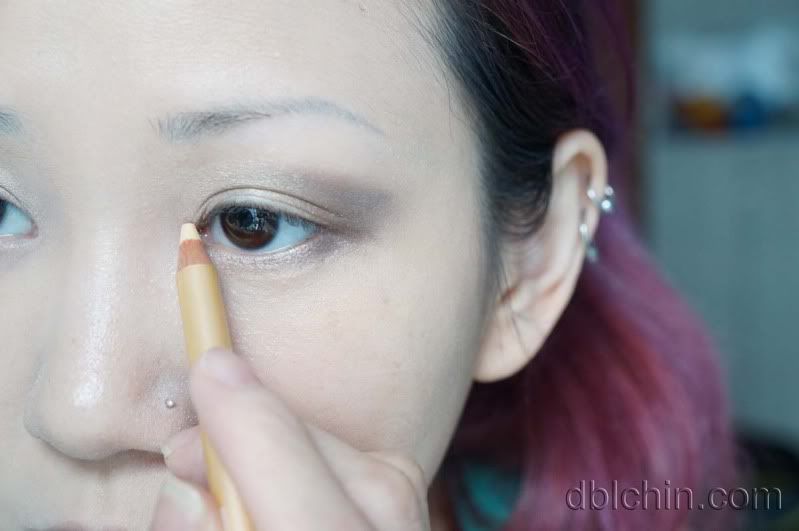 6.Now for eye liner, this is not plainly just about lining your eyes, nowadays almost every girl knows how to line their eyes be it thin or thickly.
But the real question is, how do you line them?
For my case, I'm depended on Tight lining, a very crucial and one of my most important step, I never miss this out when drawing my eyes, never ever.
If you manage to tighline your eyes well, it will look more complete. Like they say, a little goes a long way.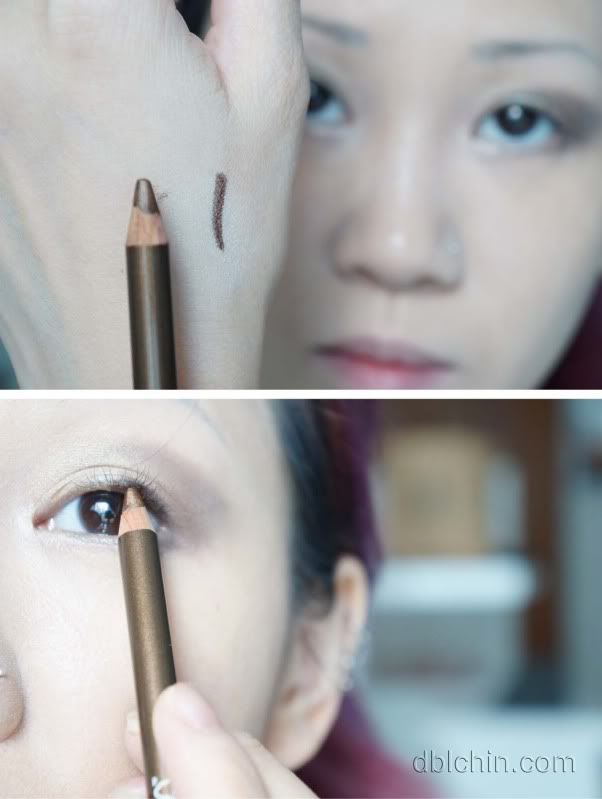 I'm using Eye Definer Shade in Golden Brown, This looks almost like a coca shade but I can see so much gold in it. Is confusing and magical at the same time. It is probably the smoothest eyeliner I ever tried, it glides so well I can almost see it sitting alongside with Dolly Wink's pencil liner. Maybe even better.

See what I mean over here?
No eyeliner on the left eye and fully lined Plus Tight lining on the right. With that, the next picture looks more complete.



7. Put on my Favourite Falsies.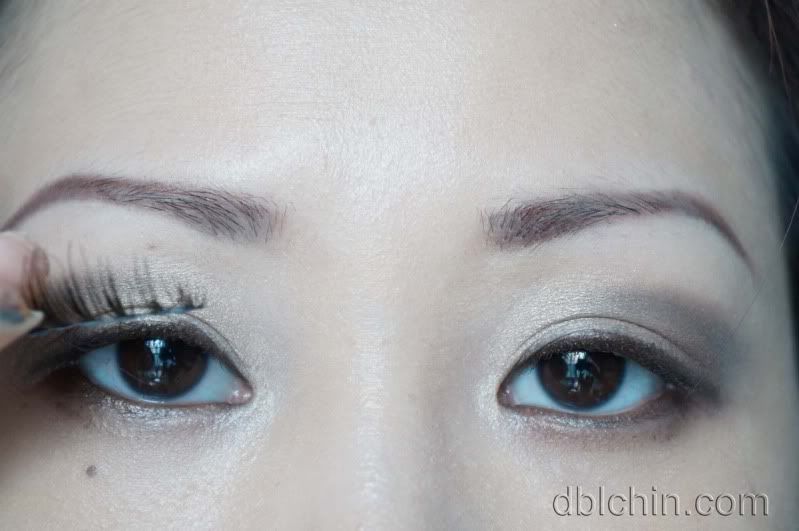 Almost there.



8. Since is a going to be a subtle smokey look, I'm keeping my makeup really soft to the touch.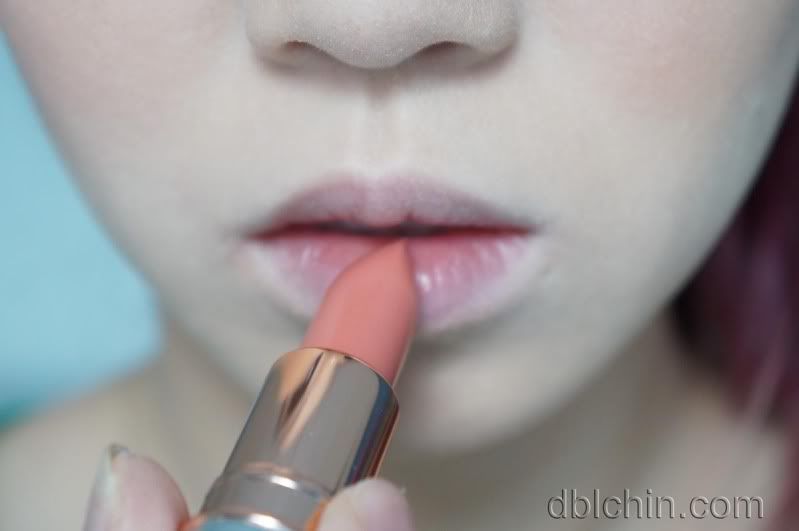 Here I'm using Colour Glide Shine in Rare Coral Code:XJ902CD, I have to say the colour looks' fabulous as it is but when I applied them on my lips, is like I'm can almost see the shade of my natural lips under that coral and no matter how much I pile on, the colour doesn't seem to stay. This is definitely too sheer for my taste or too moisturized for that matter.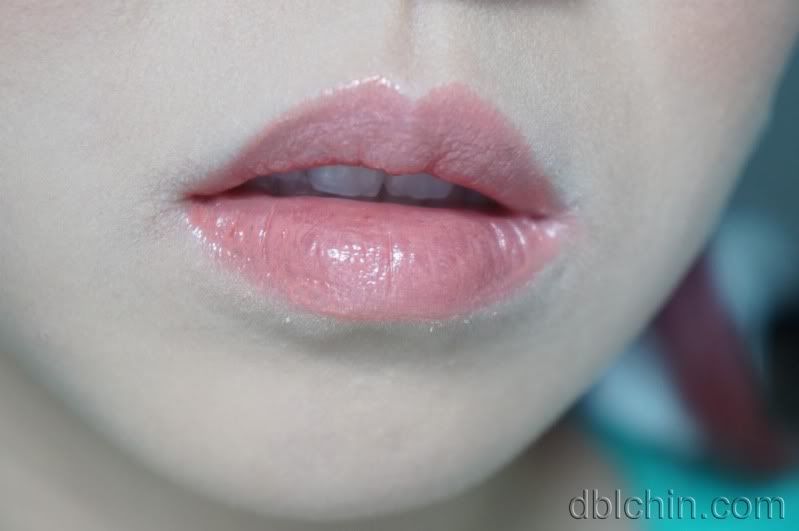 9. Now Make is Complete.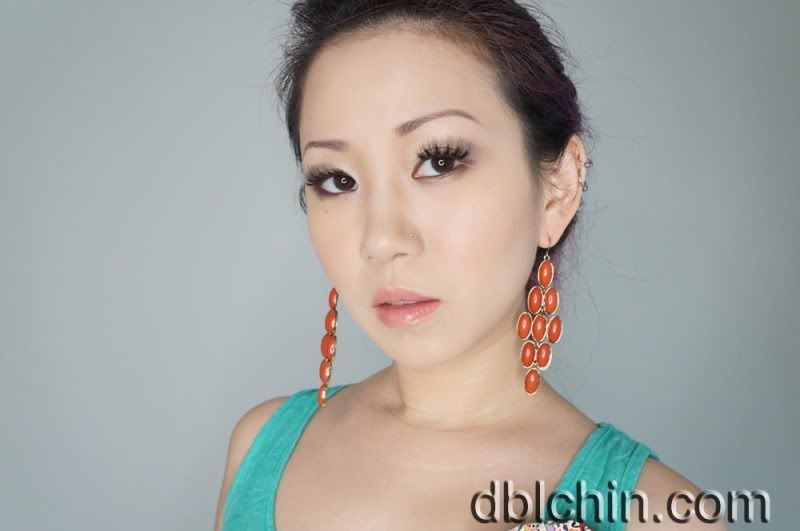 I'm skipping bottom falsies for now because I'm going that refined smokey look.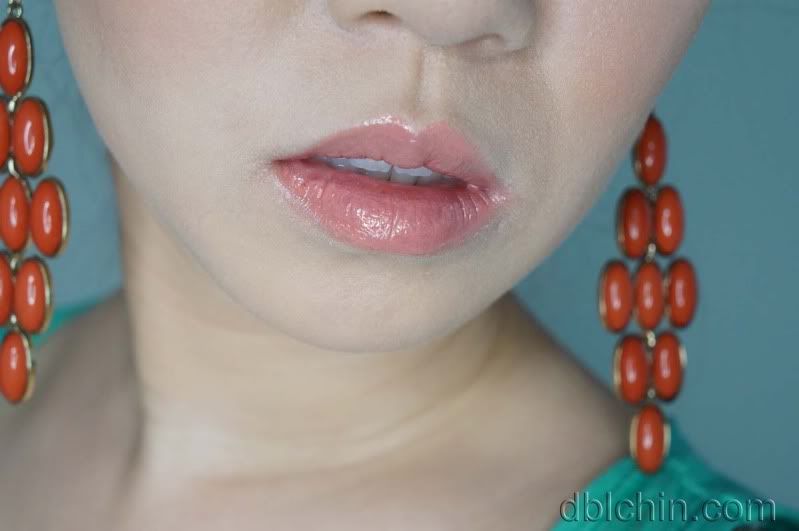 If you think your makeup is looking less awesome than usual but I'm pretty sure is still awesome, try finding ways to jazz it up with accessories. In this case, big chunky earrings does the trick.

Now you notice me ;)

♥Dblchin

Please Thumbs up for my page :D
*Products are sponsored