For once I'm thankful this time round for my husband's impromptu trip to China, I don't usually thank him so easily unless I need to get something done real quick, little examples like fetching the plate of toast from the kitchen or bringing the dog out to walk (Don't judge please)
In the midst of recovering from my lowest, le husb mentioned about taking a trip to china to check out some goods where his core business happens due to a substantial order. Then he looks at me and said ' This time round I'm bringing you along'
Wow is like somehow I felt like I've just strike a consolation in the lottery because I've been lemming to go to the land of shopping paradise for the longest time, I had imagine meeting god there.
Despite the flutter of excitement inside me, I knew I had to 'pretend' like I wasn't mind-filled with play and no work, so I nodded and expressed my consent without giving away too much. Damn, I deserve an Oscar.
We were scheduled to depart on 19th Dec and back on 23rd, so we packed our luggage and set off for this untimely trip with sleepy eyes to remind you that we had a 4am check-in at the airport.


Le Husband lives by the philosophy of 先苦后甜, so Jiangmen is our first destination where serious business happens and then Guangzhou, when Dblchin meets God.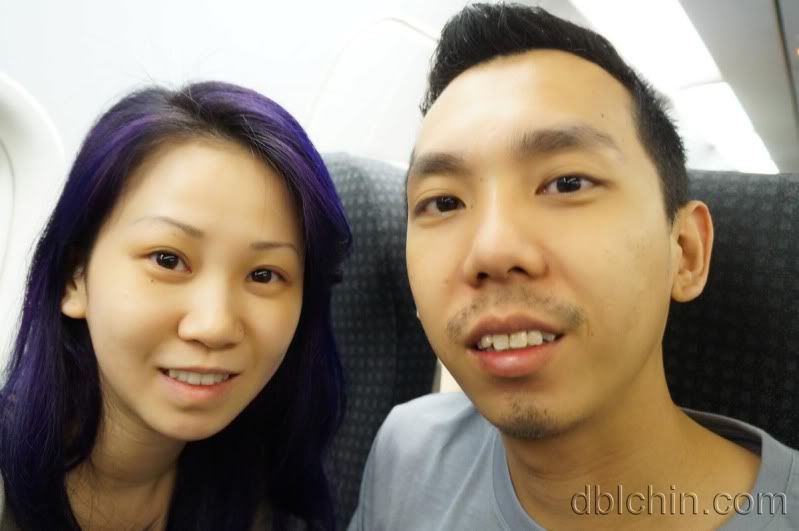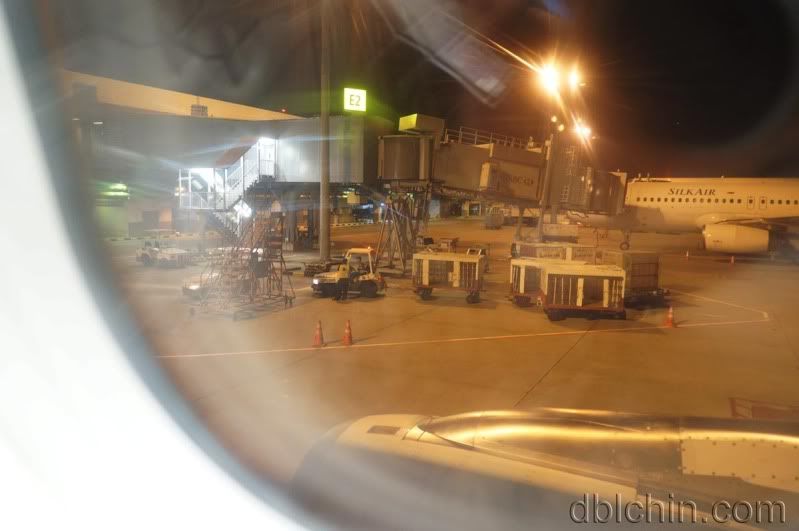 Is crazy to be even waking up at this hour, with that said unforeseen tragedy happened the day before we boarded the plane, I've vaguely mentioned about my dog Richie's unfortunate ordeal with our neighbour's dog in another post previously and thatI was with him the whole night attending to Richie's needs before we reluctantly left the house.
Incase you have no idea on what I'm talking about, you will be reminded with this picture.

Richie in Stitches.

But don't feel sorry for him because he wasn't even feeling the pinch of getting bitten. I heard from my mom-in-law that he was well on his way barking at other dogs the very next day, suiting up like a warrior already, even more convincing with that E- Collar.

I didn't managed to snap pictures the first 2 days at Jiangmen because it was suppose to be an officially work trip, I probably might end up shooting dry boring work stuff so I decided to leave my camera in the hotel safe.
However, at one point when our suppliers are driving us around for food, I immediately regret not bringing out my camera because I saw a few Signs that says '狗肉' aka dog meat (fyi almost everything in china is in Chinese be it direction signs, road signs, restaurant names...etc) Yikes! I nearly forgot this is the place where they abused the love for animals killing them to nourish their taste buds, not good at all. :(
So when we finally got to a restaurant, our supplier asked about our food preference and my husband replied without hesitation 'Anything but dog meat'. They gave a chuckle and said ok but out came another dish that is equally rare to us on the dinner table though is commonly found 'live' in Singapore.

Pigeon meat. *faint yet once again*

but I gave it a try anyways, a part of it was

crispy and thought it tasted like chicken. No, I'm not seeking a 2nd opinion for this, never again.



But Not to worry, I managed to sneak a Coordinate of the day at the hotel before we head off to Guangzhou and an influx of me-self in the later part.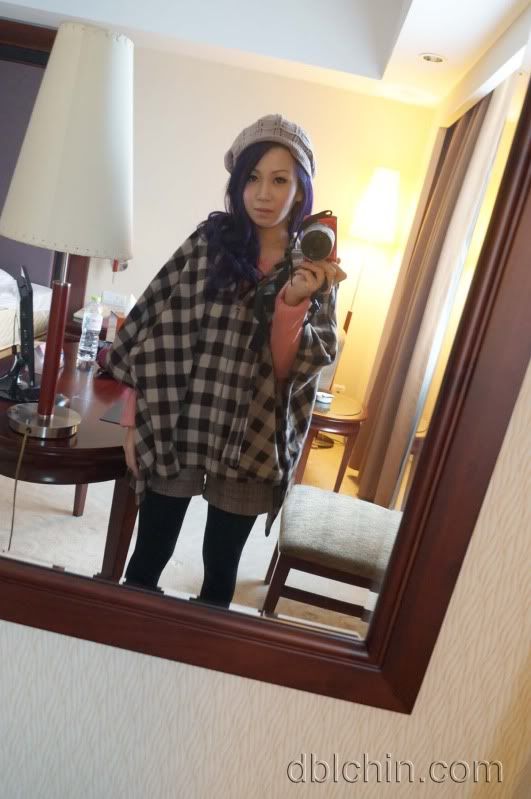 Wore a soft beanie that I ordered from F21 a long time ago, checkered poncho $59.90 from uniqlo. Thank god for this light-weight poncho, the red trench I brought along was too heavy to lug around when the weather gets a wee bit warmer throughout the day.
Leggings is a must if you live in a sweat soak country and totally not used to the wind blasting weather of 12-17 Degrees Celsius, actually I'm in plain thermal leggings paired with shorts, daring attempt I know but the weather is forgiving all day so I'm forgiven.



Initially I was wearing my trusty cream boots that brought me throughout the whole of Tokyo 2 years ago but it gave way in china, how timely. I had to hunt for a new pair near at the nearby shopping mall and got these suede boots that cost ard SGD $60.00 after discount only to realize that fancier and chioer boots are going for less than $20 when we visited the night market, yes fml.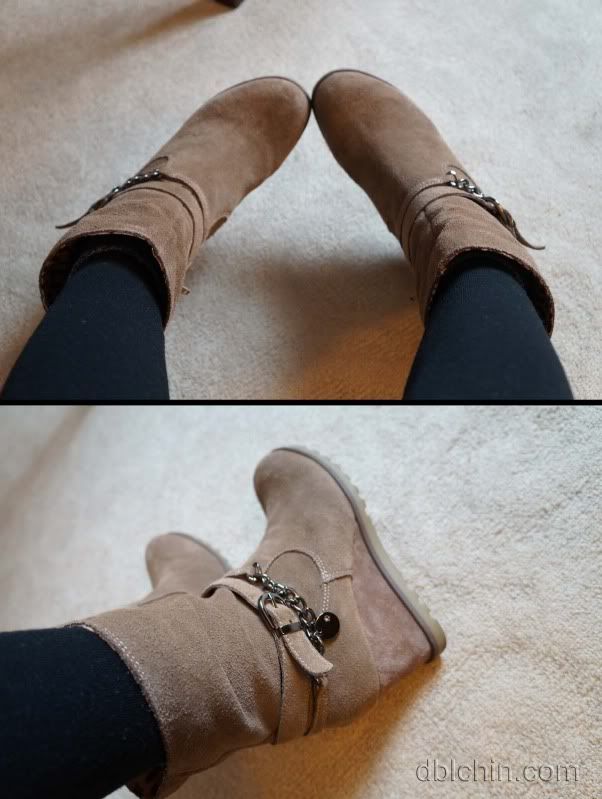 Oh, this is nothing, just me having a 'myself' time.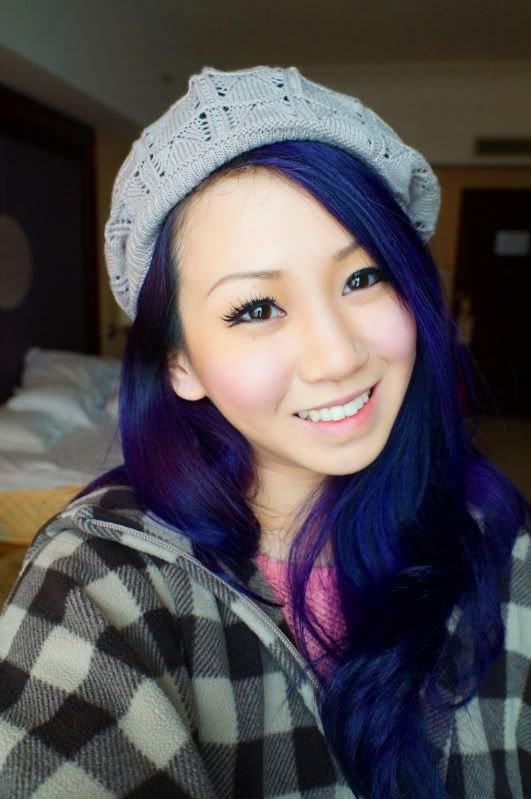 Oh ma gawd! Donnie Yen!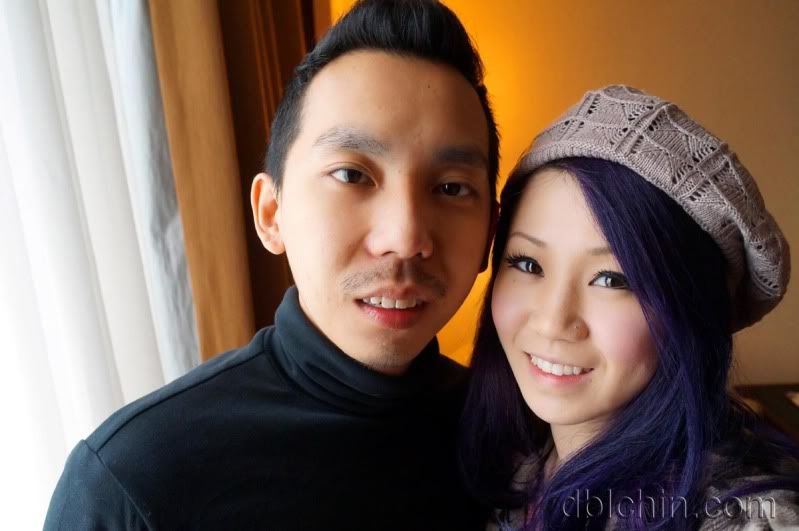 Look alike or not?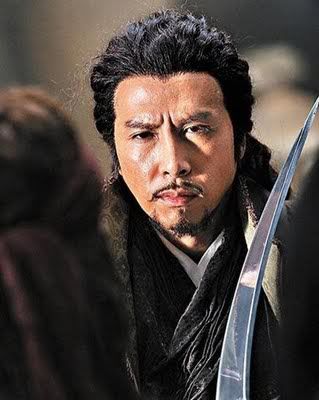 Ok I shall find more convincing photos for you.

before-the-breakfast picture of myself before we set off for Guangzhou.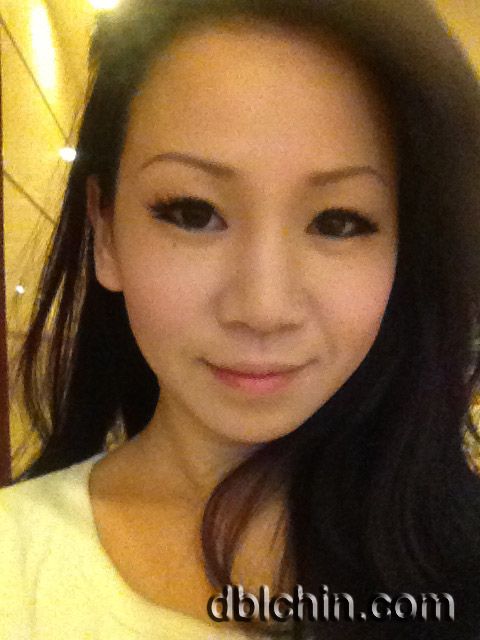 under the Christmas tree at our first and said to be the finest hotel in Jiangmen (Yucca Hotel)


I doubt the authenticity of these snoopies.



Leticia (back home)




Terry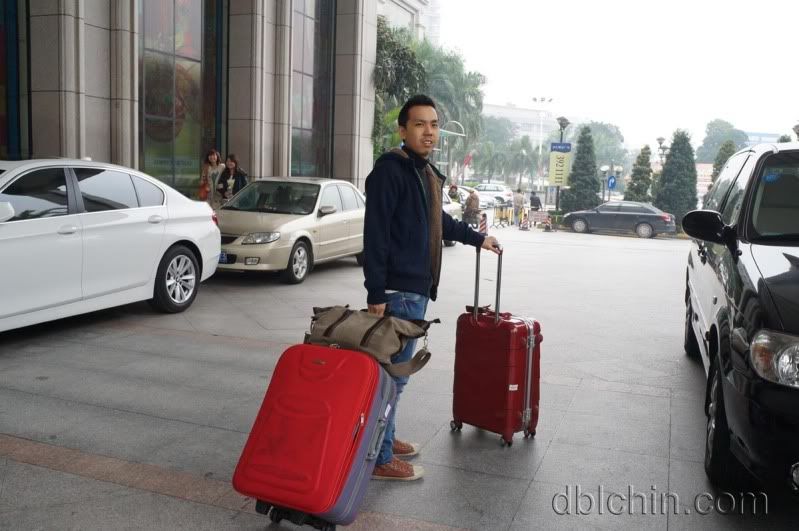 We got to Jiangmen station and managed to catch the bullet train to GZ which takes around 45 mins instead of the usual 2hour bus ride.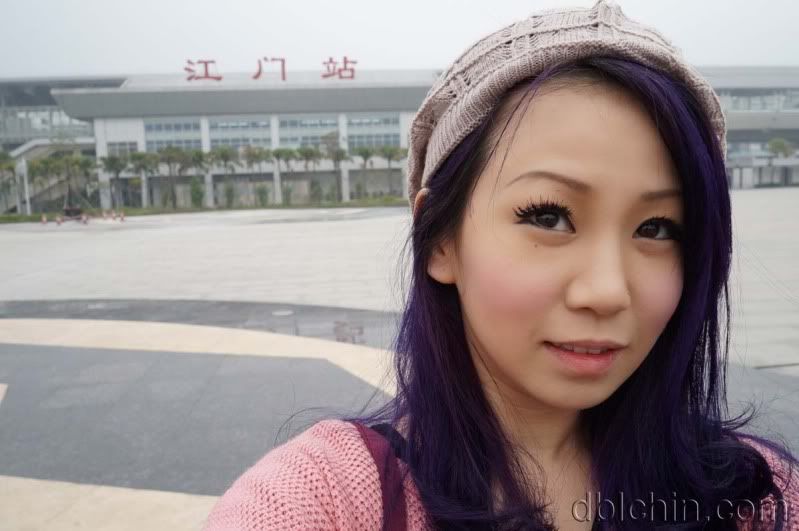 Abundance of love from us.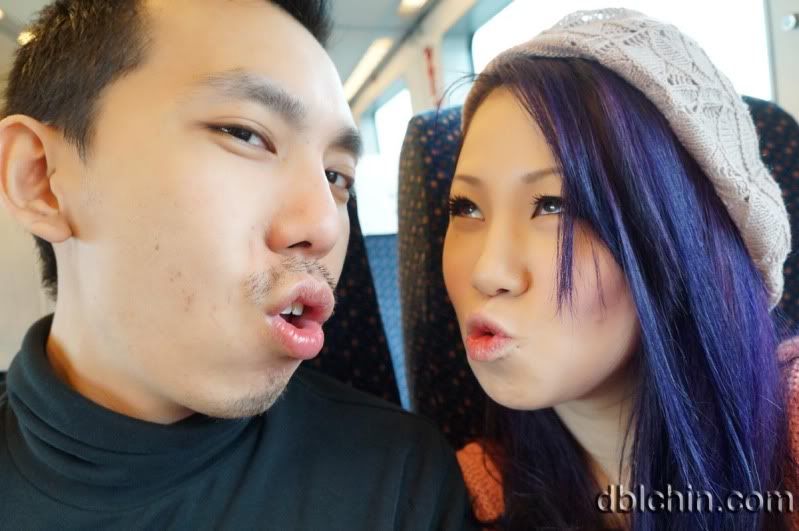 Dunno y le husband keeps making the mouth, maybe he needs air.



Look alike not?! STUDY.THE.FROWN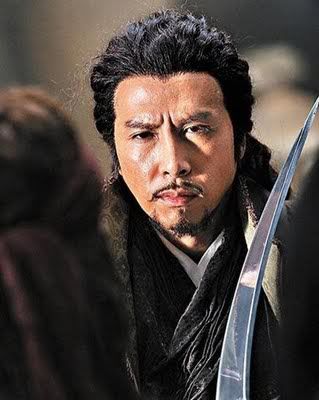 Wah please dont say I look like ZR. Thank you.



The train is well furnish, not those old fashion type that runs by coal or steam or human toxic poison.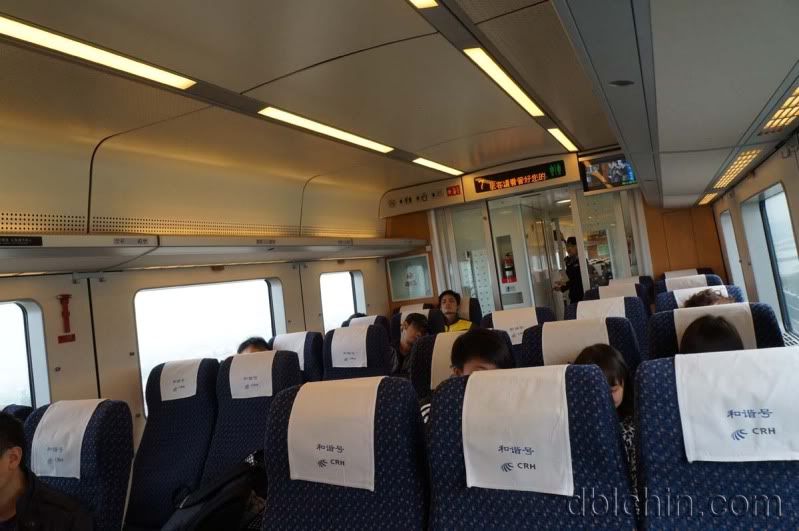 Baggage neatly tug under the table, next to us was a lady with her feet on the table.



The cabins were categories into into different class, we accidentally boarded the first class seats and the train conductor retorted loudly that this is only for premium seating as if to embarrass us before showing us to our 'economical' cabin. Nabei, use my purple hair slap your face.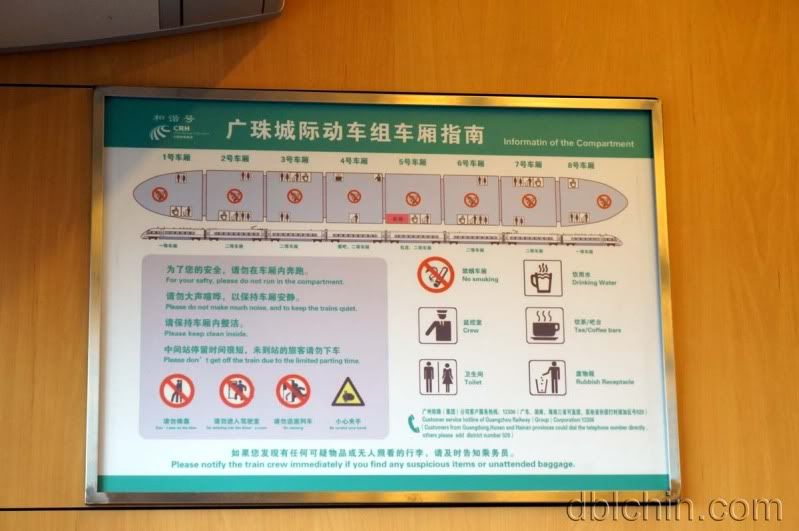 They have toilets in the trains, like seriously thumbs up for mini pee tankers like me.
Squatting pan somemore, heaven is on my side.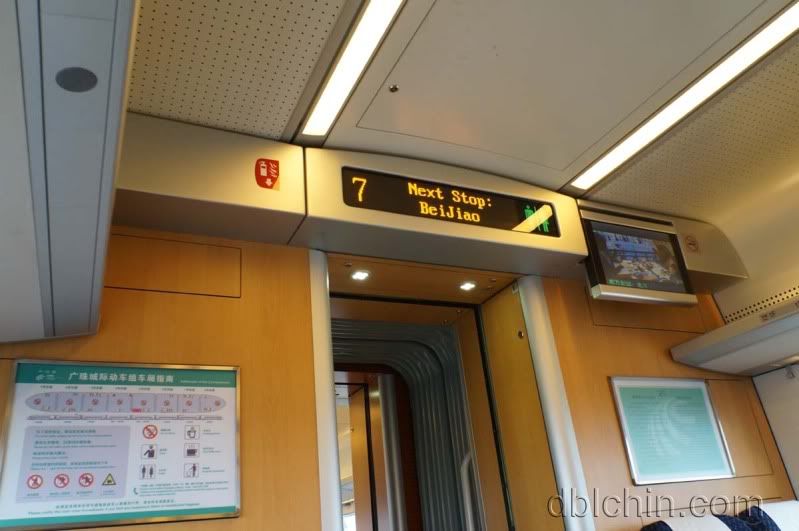 This train very well taken of, once we alight dozen of workers came up and started cleaning the exterior.



Dis is Guangzhou, impressive interior.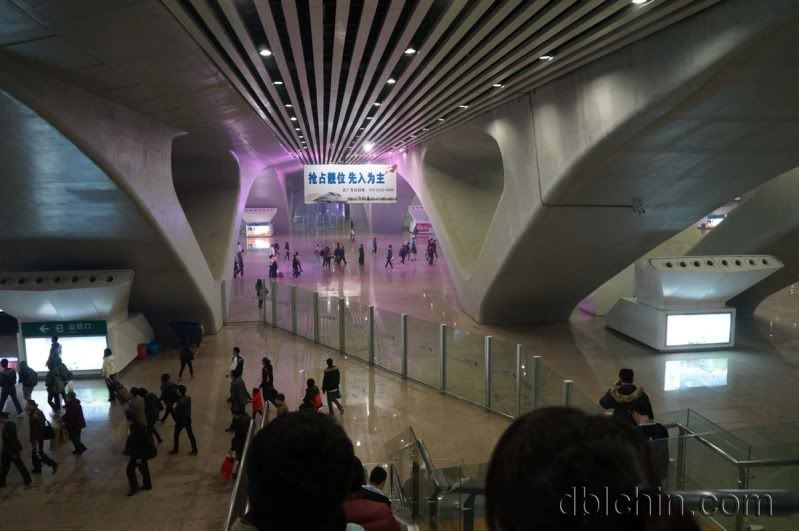 Upon reaching the escalator we had took a step back when the traffic controller gestured the commuters(including us) to make way for a man in crutches while he assist him to the entrance of that moving escalator. I'm pretty impressed, like wow this man is not just doing a job, he is putting so much humanity in his work that puts me to shame. what rubbish have I been hearing from people about china?


railway maps




animated lights, the red running light indicates where you'll be heading to.



while we scan using ez-links back at home, these people scan tokens upon gantry.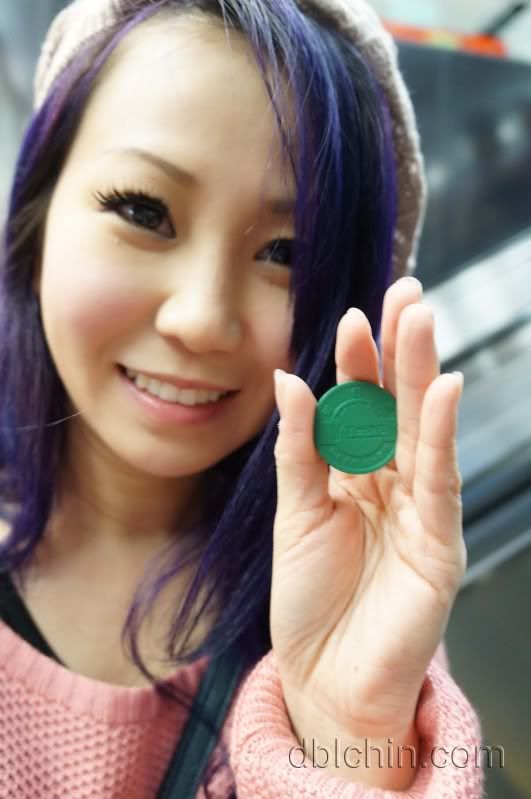 I immediately changed into a uptown girl when I got there.
City mood must matchy matchy.



Put on polkadot sheer leggings bought from my last Japan trip.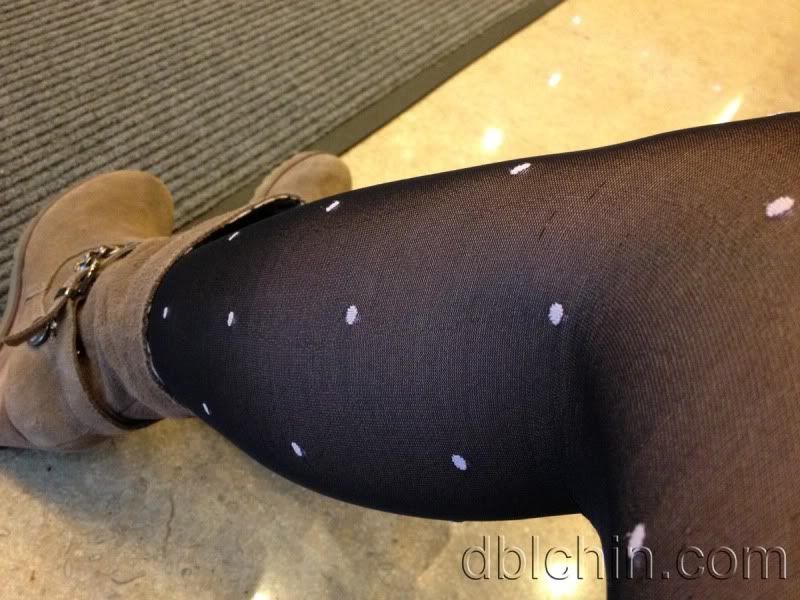 Kapo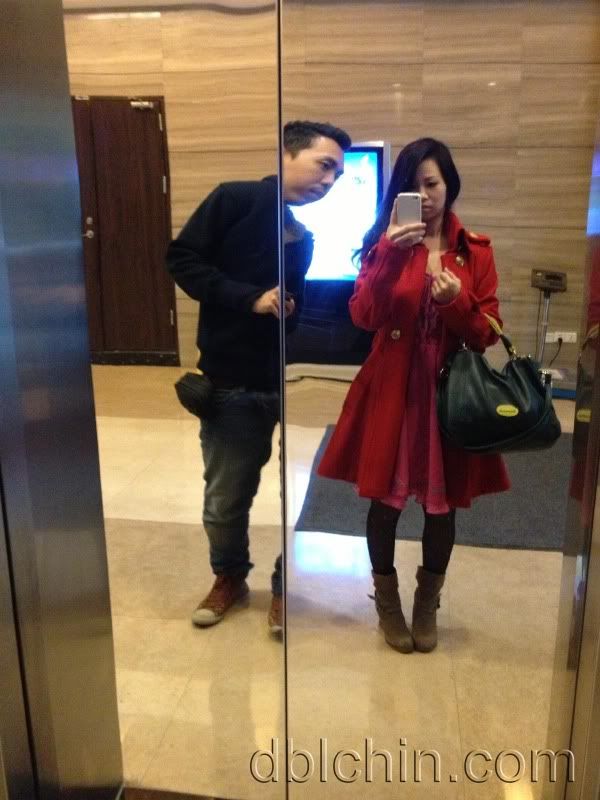 My changed of outfit of the day.
Ha yes still using my Everyday Bag.



Part 2/2 will be covering more of Guangzhou and my purchases! Stay tune kays!



♥Dblchin
Please Thumbs up for my page :D