I'm sure you must've seen this recently. That is, IF you are following my every moves.
||
\/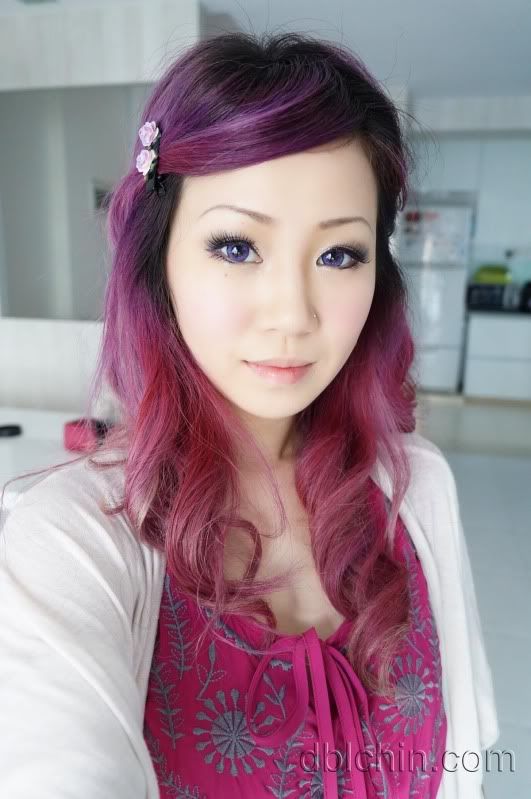 To my Surprise the above photo that I didn't think much of, has received numerous positive response on Social Media (FB/ twitter/ Instagram).
I'm giving all the primary credit to our genetic source of nature -> natural lighting, also not forgetting my camera for that seemingly flawless skin. Not that my skin is bad to begin but this texture is simply orgasmic isn't that right?!
Of course the faded hair colour that somehow had created an ombre effect is an additional bonus for getting 'Likes' but I have to say I'm definitely not enjoying the soot black growth.


This is the look that I've wore to Maybelline Tattoo Colour Flea event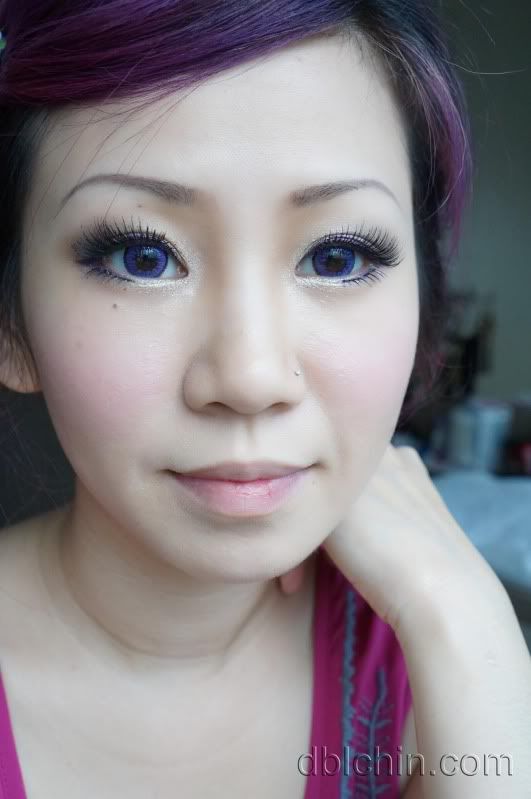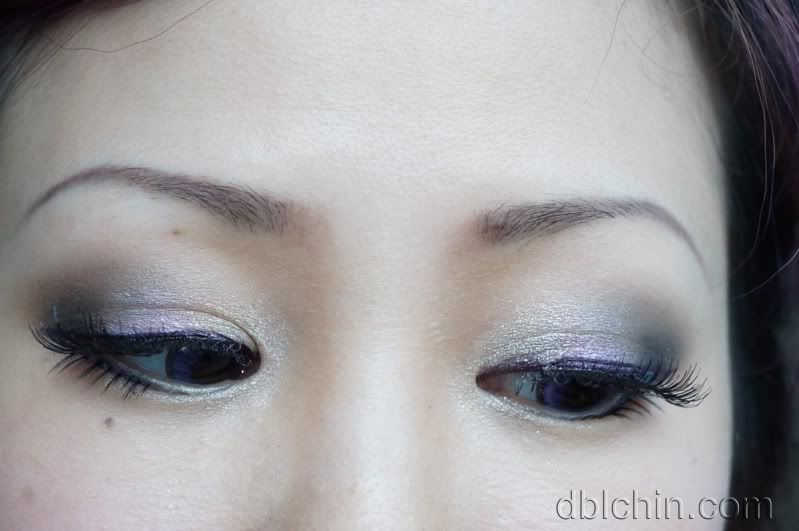 (contacts: I'm wearing Maxi Eyes in Blue.)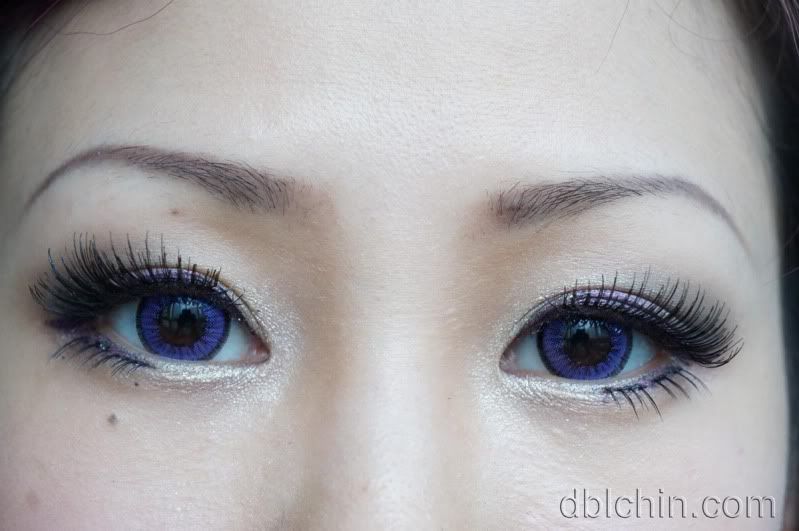 My makeup was kept subtle with a tint of my hair colour on the center of my lids, a mixture of brown and gold glitter (from Diamond Beauty Read here)




Here I am wearing a Grape-liked purple dress with details embroidered on the chest and hem. I get the most awesome pass down from Karen and/or Regina, 5 freaking bags of clothes.
It has a peek-a-boo drawstring that makes this dress even sweeter looking.
To add on to the delicate feel without the need of being fragile, I side sweep my bangs and pin it up with a lilac rose clip.

I'm not a usual fan of small bags but this time round in order to go with this dress, I dig and dug my bag collection and finally found this, my free bucket bag that comes with the Japanese Mag! I think it fits perfectly with my candy-coated dress.

Hope you enjoy my LOTD! cya ard Dblchinis~

♥Dblchin

Please Thumbs up for my page :D