Hello Dblchinis,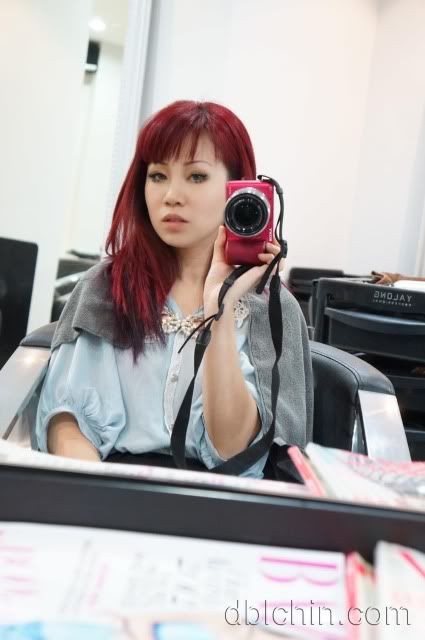 I'm so sorry I believed this is a super backdated post, when I was having my fiery red hair.
Anyways I was invited down to Komachi for a hair styling session many while ago *guilty*


Here I have with my stylist Rie, she's going to give me a lot of kawaiiness in braids.

Rie San is really friend and nice, she has that bubbly character that you can't help with chuckle with her at almost every little thing, shes a gem!

Background info of Rie San.

My outfit of the day, side split skirt.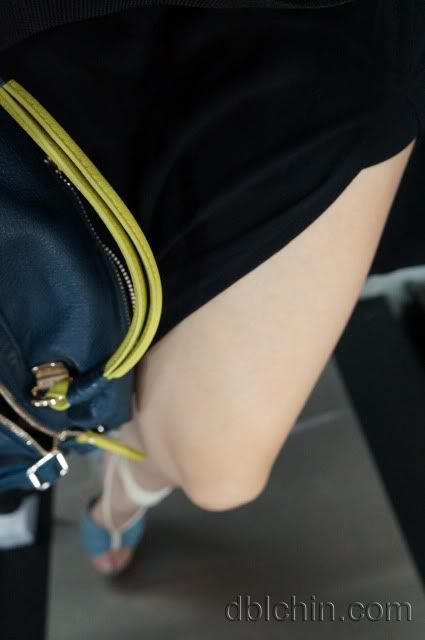 My bangs were too long and is covering my eyes so I had to trim it these annoying curtains.

Before the braids, Rie san first curl my hair with a hugeass curling tong.



She had it curled so well I thought I could just get up and go because it simply just looks good already.



Well.. in the end I decided to glue my ass back on the seat because her session is really pampering, she behaves like a gentle cotton candy I can't even find a proper word to describe.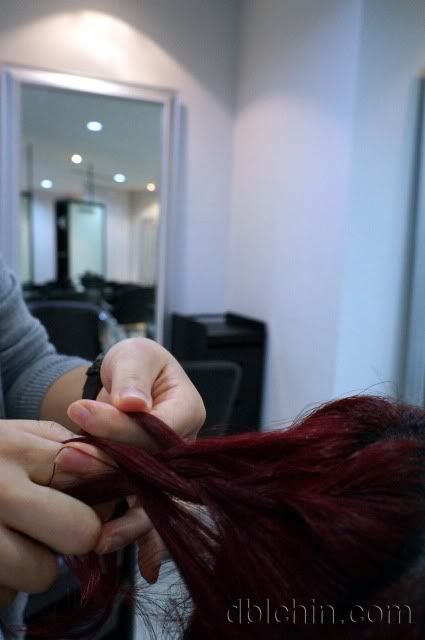 Then she splits my hair in 2 parts and started braiding at the sides



And complete the look by simply tucking in the ends.



Loving how cute I look actually.



Rie San looks like a little bubbly girl!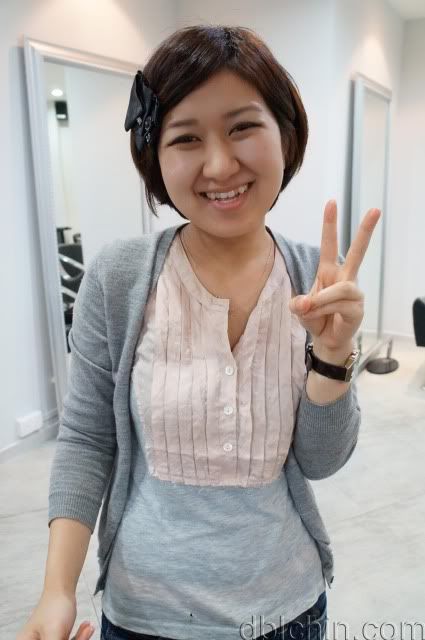 With that I wore this look to Korres Event which I've blogged about sometime ago.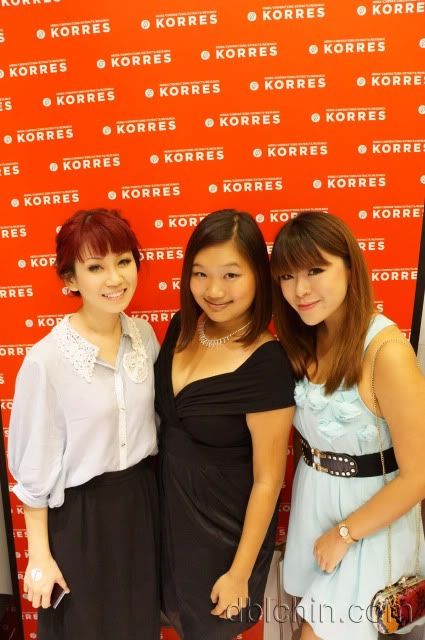 Komachi is located at 360 Orchard Road #02-03/04 International Building (next to ANZ Bank)
Tel: 65-63399432 65-68363391