*Sponsored product
Hi dblchinis!

Wana know despite being tired,Y do I still looked so good on my wedding night?

Thanks to the snail collagen mask from Leaders Clinic!

I've been using this Mask regularly to prep my face for the big day.
The Skin snail collagen filler mask intensively repairs skin that is damaged by the environment.


This mask acts as an ampoule that keeps my skin supple.
See the huge sign 'step 1' at the left corner?
It is a Mask ampoule base that helps with better absorption of the mask essence.
The texture is runny and it sets onto the skin pretty quick.

When the ampoule base is fully absorb onto the skin, I will use the mask for 15-20mins before discarding the sheet.

It has since improved my skin and my face feels less dry nowadays. Usually after blackheads extraction, my skin will peel like crazy after 5 days but this mask actually keeps my skin so moisturize that I do not have to worry about obvious peeling during important days.

Thanks to leaders clinic for sending me such an awesome product!!!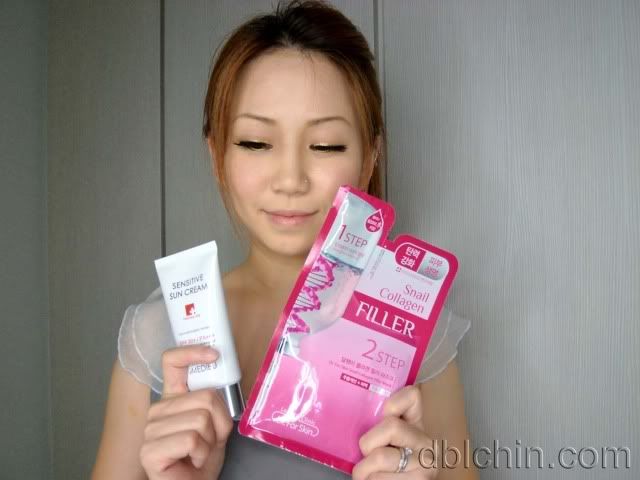 *Leaders clinic Mask is available at Sephora ION n MBS