Hi dblchinis!


I'm so glad to be part of the #nuffnangis5 ( Nuffnang 5th Birthday Bash) event.
Is an honour to score a golden ticket to this event because the experience you gain and people u meet will never be the same!

Nuffnang is now 5 (YAYS!), even though I didn't start the journery with Nuffnang like a pioneer blogger, I hope to be alongside w Nuffnang through many other good years to come!

My first event with them was #NAPBAS ( Nuffnang Asia Pacific Blog Awards 2011)
And I had numerous fun! Meeting people, visiting places and having awesome food.

This time we are rewarded with food at drinks at Swissotel Equinox Level 69...

Nuffnang 5th birthday is just as great, you'll see coz

I get to take a close up shot with Xiaxue.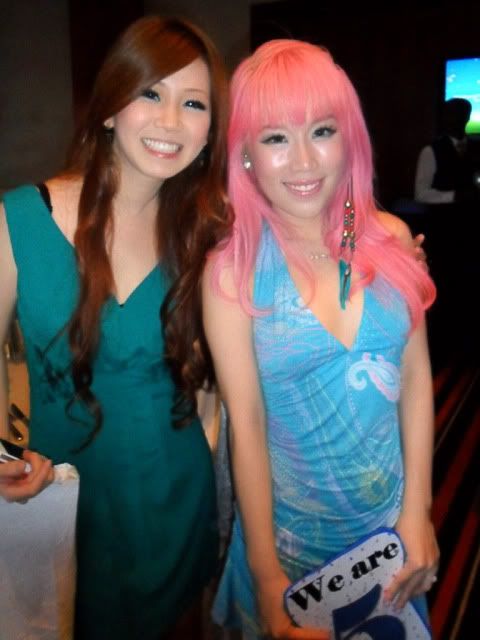 And
I get to put my hand on her shoulder! (wtf!!! feels like a psycho now)

I've tweeted earlier that she is so mini that she looks like a polly pocket. Is true!
Actually I'm pretty petite too but I do look so much bigger standing next to her.



Irene is so nice to help me take the photo with XX!
And I had one with her too


She is gg back to Indonesia and wont be coming back to sg that often.
I'm Gonna miss you! HUGS!


With Jayne.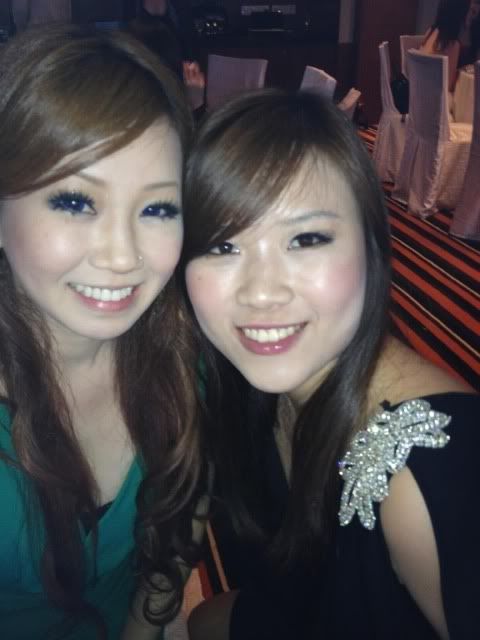 We talked so much girly stuff about lashes and double eyelid.
Thank you har god for making me a girl.


Prissy.


I like talking to Pris! she is like so so so nice,
u know she scares me sometime when she doesn't open her mouth but when she start to talk, all the crazy nonsense comes out.
She is the type where the character langa with face like that. When I first saw her, I felt intimidated but now I put my hands over her shoulder also no kick.
Maybe next time I should try placing it on her ass.





with peg!
we played the party poppers like no tomorrow, si bei funny.
then suddenly she say she gotta go. FML #FOREVERALONE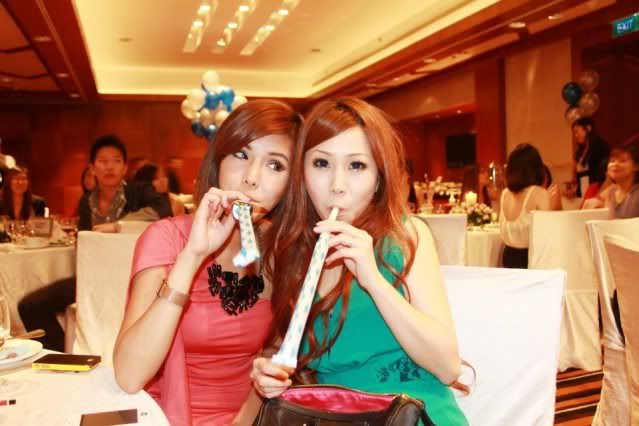 Chua En Lai Pornsak Sukhumvit came then ask a boy to dance dance dance.
Click here for the sexy boyd from patpong.




yay shine!


The first time I saw her was at this Garnier competition.
And after that I saw her on TVCs, mags, and newstands.
AND
is nice seeing her again, is been a while hunny.



MY Favourite boys for the night!
Xavier & Edwin


They are mini celebrities!
Both of them are really friendly and they don't put on airs at all.
I like the part where we blew party poppers at Peggy before I was left #foreveralone :(((
Talking to Xavier & standing up is like driving a manual truck, multi task until my neck sore.


The whole team of Nuffies!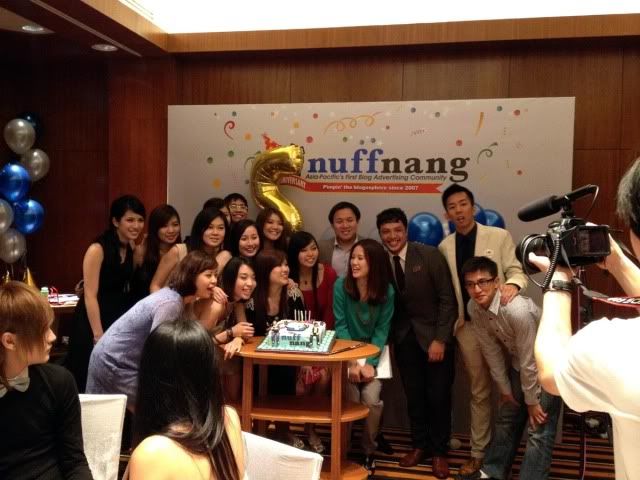 With Nicholas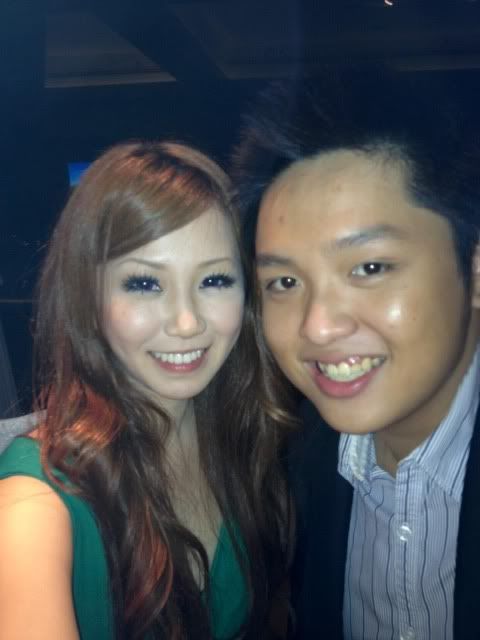 Churp churp's twitterer!
I saw him on Shiberty's blog a couple of times and glad I met him that day!
We took a few wacky photos together, it was some serious fun.


Awwww my favourite Nad & there is Valerie!
Grab a pic from Yina's blog!
I didn't get to take any with my phone that night!

I must ketchup in taking more pics w her!!!






Feeling geeky




Congrats Ming! Nuffnang is 5 years old!


Can tell u are really happy that your baby is finally 5! Look at ur smile


another milestone achieved!


This photo is taken from Claire's fbk! I can't resist NOT posting it, coz I look like Rapunzel without the blonde.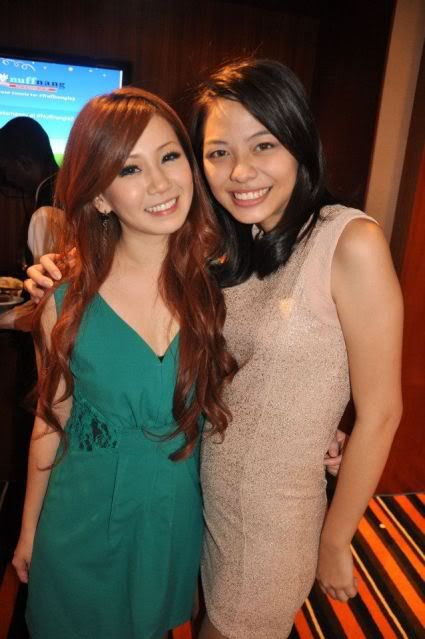 Bloggers seated at our table.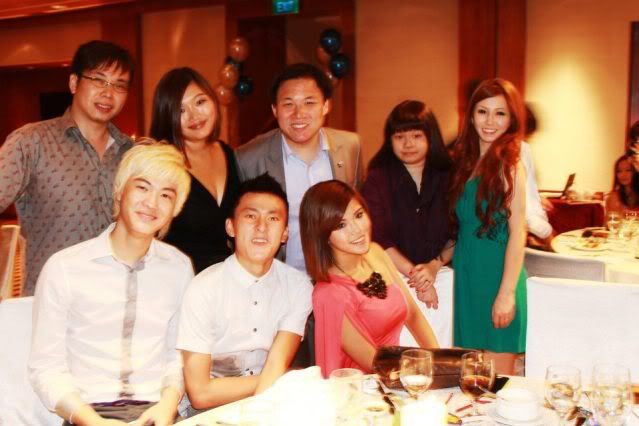 I duno what Edwin is doing, maybe he wants a carrot.


After this is all about me, dblchin, clara.
U ready for it not?

My outfit for the day.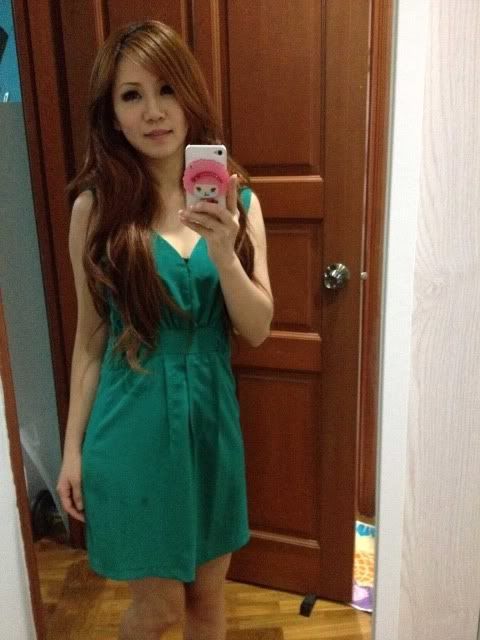 From URBANViCHE


My look for the evening.



My look before I wash off my makeup and look like a Plain Jane once again.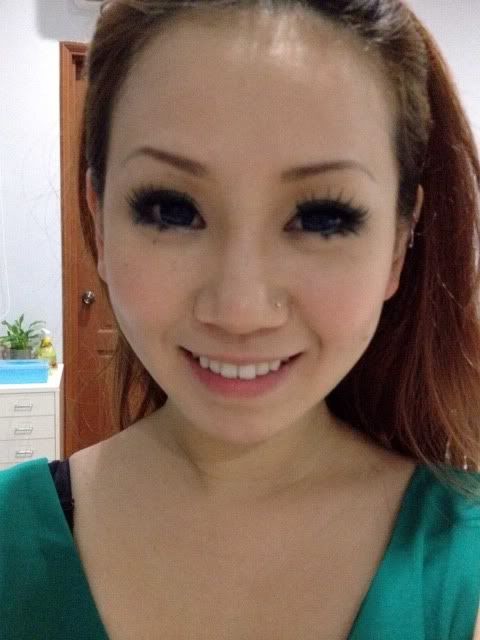 Goodies from Nuffnang!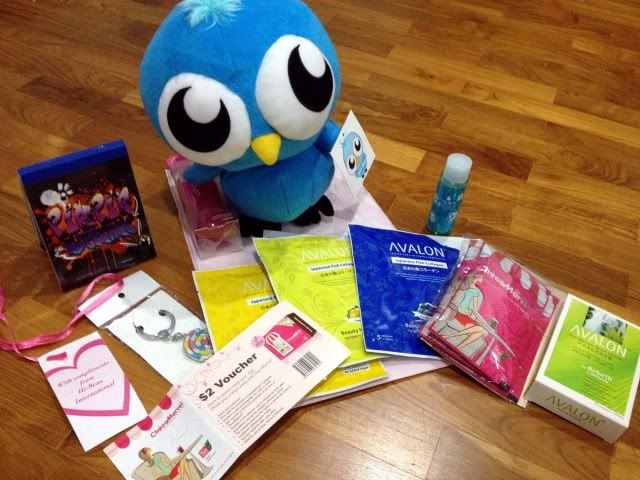 Whole bag of wholesome goodness.




And Churpie,
currently residing at the TV console of my new home.



Happy 5th Birthday again Nuffnang