Hi dblchinis

Saw that green dress in my previous Carlo rino blog entry?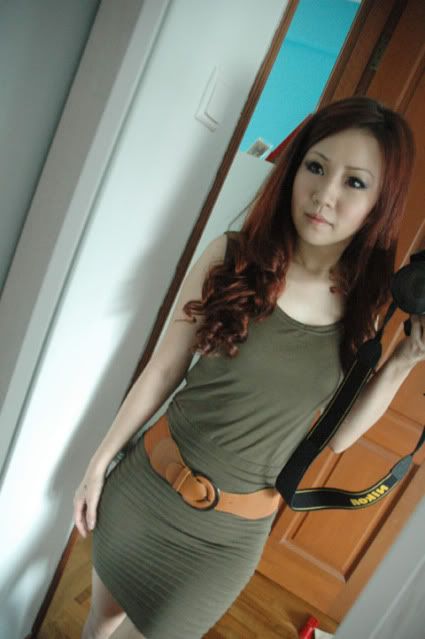 Yes I got this for less than 25rm in Msia ! My frds all call me cheapo queen.
But I managed to turn it into a posh and expensive dress right not? Huh huh?

Yes is like a super body hugging dress, is so tight that I can't help but gotten comments frm my frds that I've gained weight.
Please do not say I'm skinny anymore, I'm srsly out of the league :(


Anyways what I've gain is a little more contour to my body so now my buttocks are slightly perkier thus it fits well on this dress, still hv to wrk on my tummy though...


I added a hipster belt to conceal my tummy and to jazz up this military green tone into something more cherry.


Look at my leopard printed heels, Bought this from Charles and Keith sometime ago.
thought it adds sophistication to the entire outfit.


My makeup, I wore water fairy lenses by

sassylove

, I went for a slightly muddy eyeshadow look to match them with the outfit once again.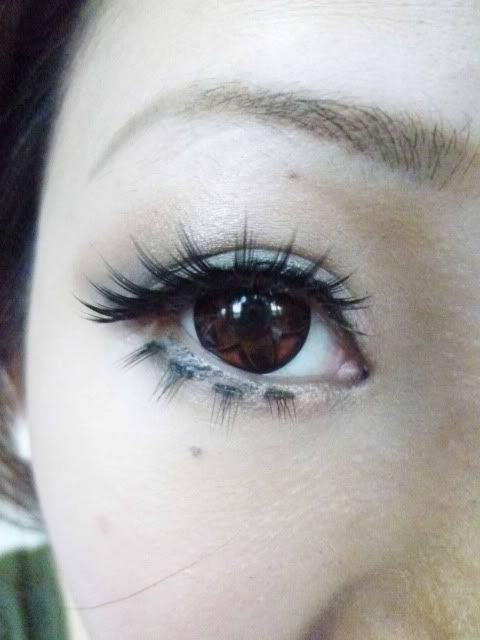 Sry if it looks messy, is not the eyeshadow, is the dbl eyelid glue that separates the eyelids making it look like that when I close my eyes.



You can see the curls r super tight when I step out of the house.



But when I got bk it kinda loosen up a huge bit! An entire different set of curls when I got home.


Life is unpredictable haha!


Alright! So long dblchinis!!!