*Sponsored



Hi dblchinis!!!

Have you seen my last post about the hair styling event at

Shunji Matsuo

?

Since then I've started a intimate relationship with this salon. Yes I'm proud to say that I'm being sponsored by their hair services!

OK it started like this... U see this pic?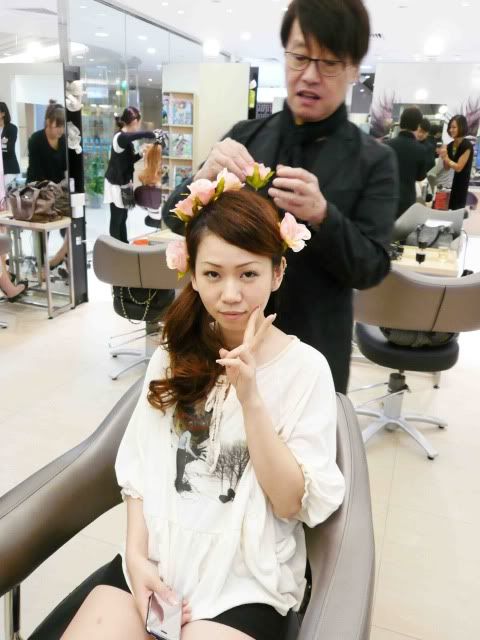 While Shunji San started to doll my up, he was asking what do I like to blog about, so I told him hair and makeup.
U know how much I love doing YouTube hair tutorials and blog about how I usually curled my hair in my outfit of the day entry.

So Shunji San told me straight in the face without hesitation that he is v happy to sponsor me hair treatments and colour.

I was totally exhilarated, I srsly love makeup BUT I LOVE HAIR EVEN MORE, you know how happy I was?

OK probably you don't but I was close to reaching the universe. Overrated I know but still is something worth being excited about!




Anyways, I'm sure u dblchinis saw my beautiful red hair which I wore to
Singapore blog awards 2011,

today I'm gonna show you more.


So I pop by the salon at 10am right before the SBS2011,

I spoke to my my hair stylist, Haruka about going red not too subtle but strong enough to see the vibrant colour in bright sunlight.

She then gave me a few palettes to select from and in the end we both agreed on this super awesome red 6RV from Goldwell.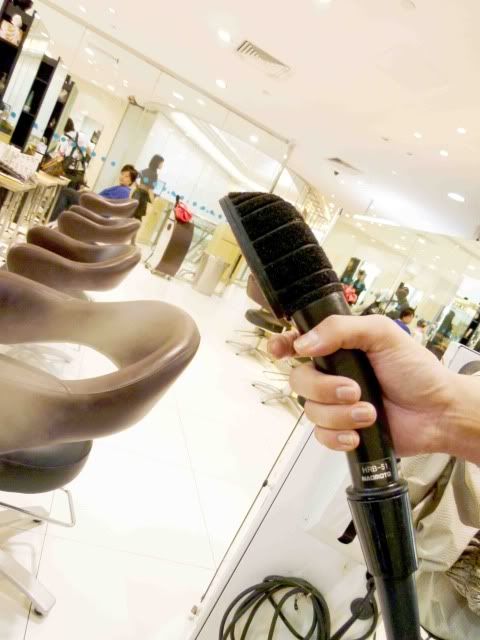 Got my hair steamed and treatment to prep for the colouring.




Because it was so freaking early, I brought my makup along and applied at the salon instead.



This is called 1 stone kill 2 birdies

ok....
I know these are chickens but lets just make do...


While she was mixing the Colour, it came out really neon purple!
I'm so really excited to see the end result even before Haruka even started to dye my hair.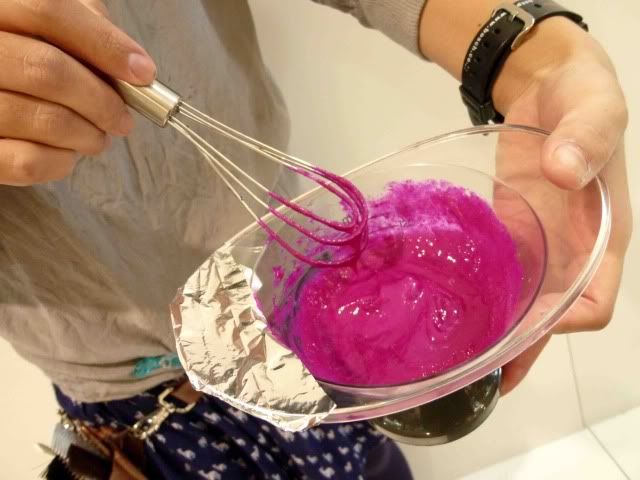 In the making...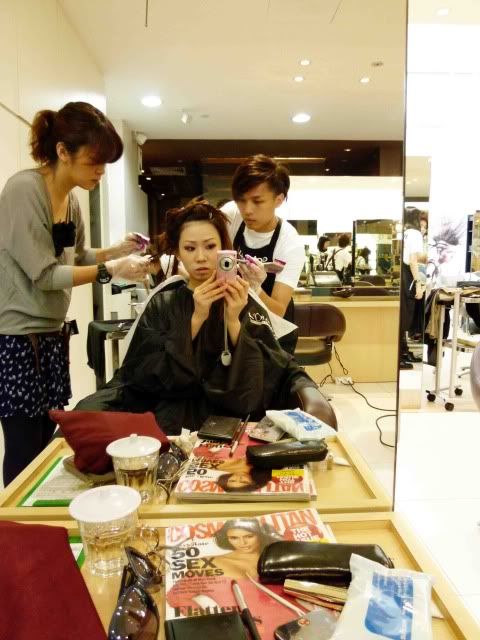 &
now is all about waiting....



Camwhore is a must.
dblchin & dblchinis rule!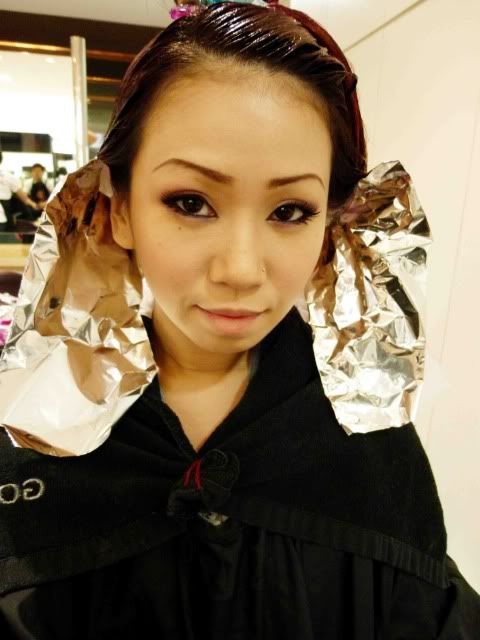 Hows my pedo smile?
I'm trying very hard to learn from Queenie Chan.


And the final result, tadahhhh!!!

(with flash)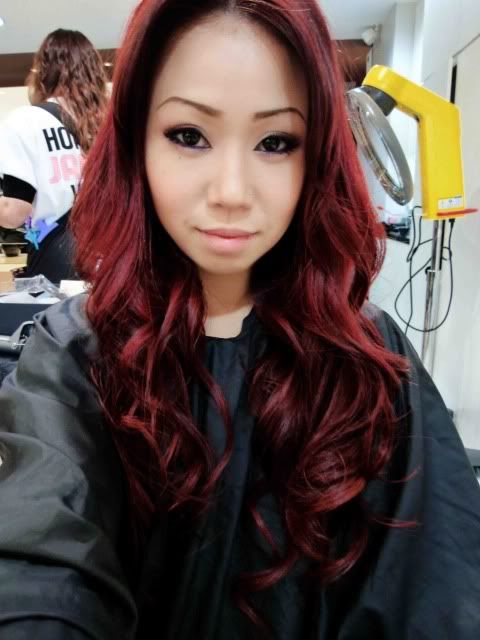 I love how this red reflects on my skin, because I'm really fair thus the colour stands out even more.
Haruka mentioned that the colour will run after a week or so but my hair colour is still really strong and vibrant even after a month of colouring!

O well... except for the growth of my roots... guess I just have to head back and touch up, yay!

I hope all you dblchinis can go checkout Shunji Matsuo really soon because their hair services is freaking aweèeesome!!!

Head down now!
BYEEEEEEEE!!!