Hays dblchinis~!!!
How is everyone?
Good god, My weekend was exhausting, like totally~ damned...
But I enjoyed it soooo much!
Oh well here's a look I wore to my friend's bday partieeeee.
Nothing too complicated, just my usually lash galore & I kept my hair straight this time round!
I'm wearing a babydoll top from 'Dressy', Love the detailing.
Draws a feminine feel & it compliments so much towards my complexion.
Love the unique lace across the chest piece and a tie ribbon.
* Caution : dblchin*
Basically I love wearing light colours like white, cream, champagne, ya coz I like being mistaken as a ghost when I head out.
Anyways, I pair this top with a skirt-shorts.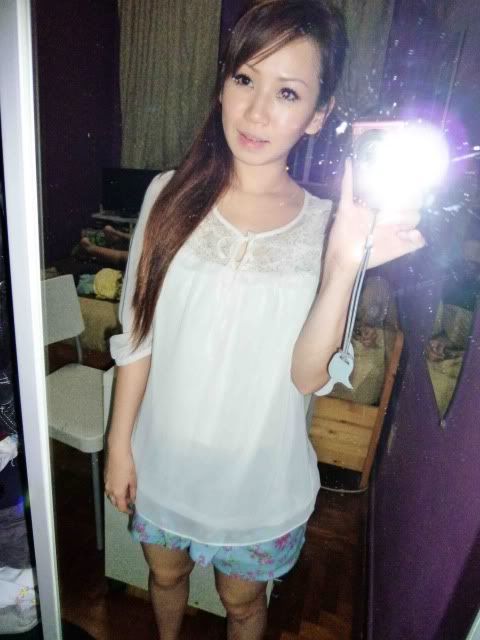 I love the attention that when people tried to peek at upskirt and in the end they found is a pair of shorts.
They come with pockets too! Mad love~
$10 bucks at bukit panjang plaza. Lv 3.
My cecil Mcbee bag, Free gift from a Japanese Mag.
Gives my overall look a wintery feel
My bunch of 'FASHIONNZZZZZ' friends from arts college
Have a great week dblchinis~
Toodles!