Hiya dblchinissss!!!
Is Loreal time~
A few weeks back, Went for an event.
A loreal event.
& Is my first time attending Loreal event, freaking mad eggcited
u know, u know~!!!!
Feels good to b accompanied by these new products!
But these are just the sides, main dish is still awaiting down below...
Very cozy setting for everything to settle in.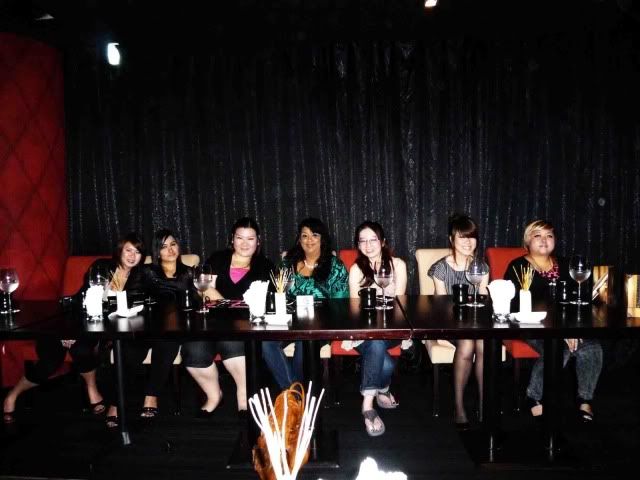 You have your preference of cold...
Or hot beverages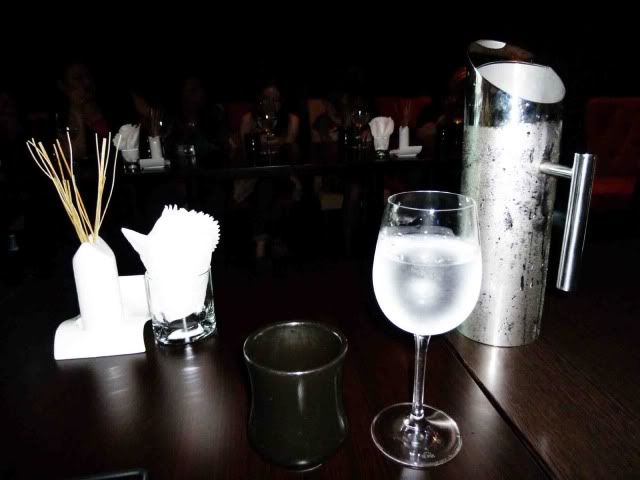 Now introducing the Curl impact Collagene~
From what they've mentioned you can jolly throw away your existing curlers
Lets see y does this little thing curls so well~
Ahhh because of its hard olive wax that fixes lashes in the curling position that y it is bound to last all day!
They have a good 2 sides to the brush to give curl and volume.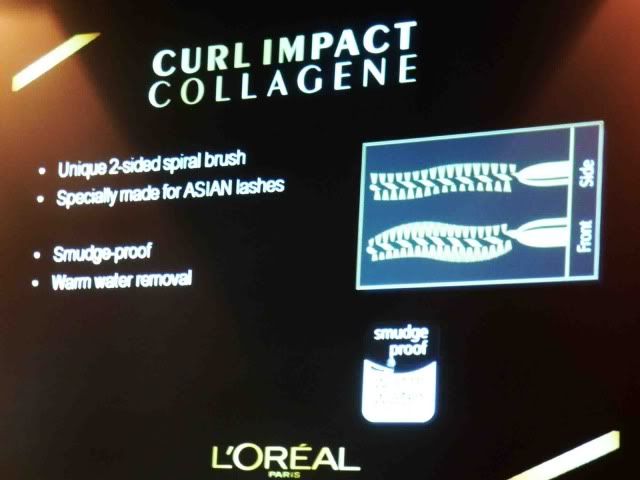 Loreal has got their own makeup artist to do an awesome demo on the model
Where got girls look like that one? bare face also so pretty.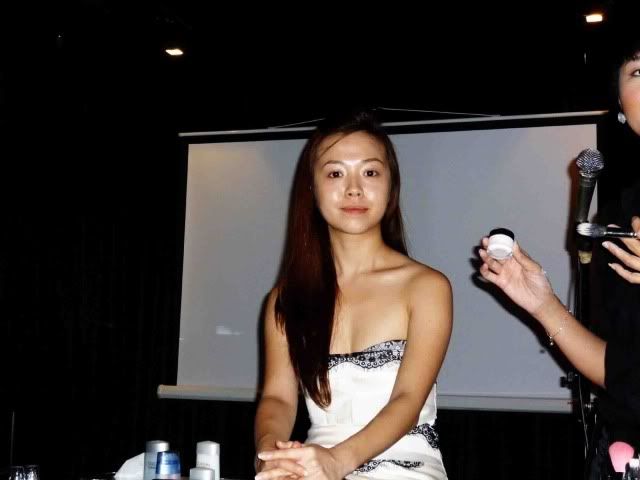 Besides having main topic of their existing mascara, Loreal also talk about a few awesome products they carry.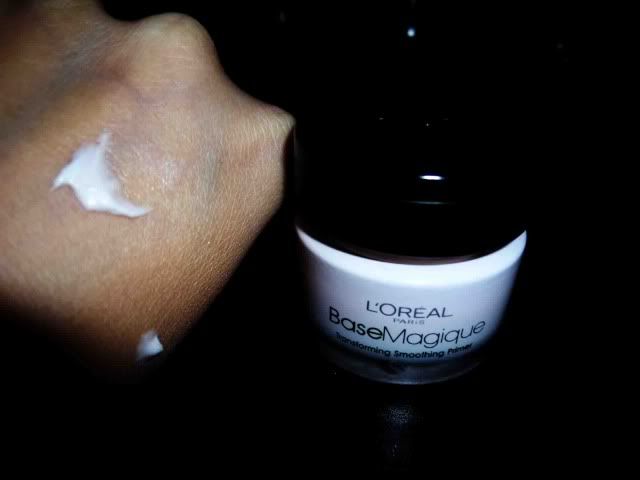 Yes is the Base Magique, a makeup base that is known for covering up pores.
With a good makeup base the application of your make up is easier to wear on and longer lasting as well~
ok now for the reveal of
LOREAL CURL IMPACT COLLAGENE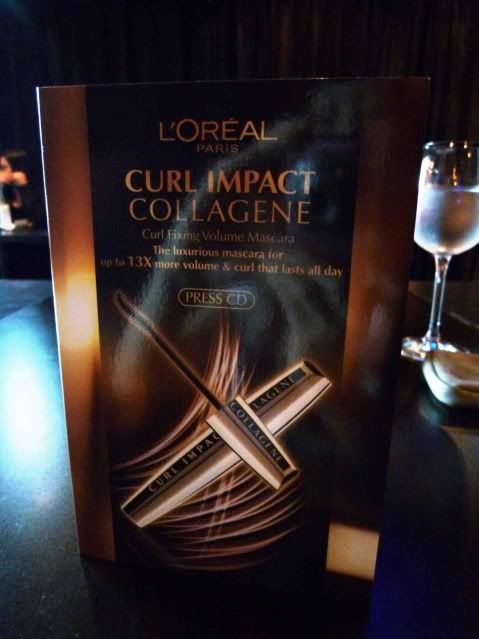 U ready or not?
.
.
.
.
.
.
.
.
.
.
.
.
.
.
.
K, I assume u are.
Very shiny like gold colour like dat.
By the time I unveil the mascara, the model's makeup is ready~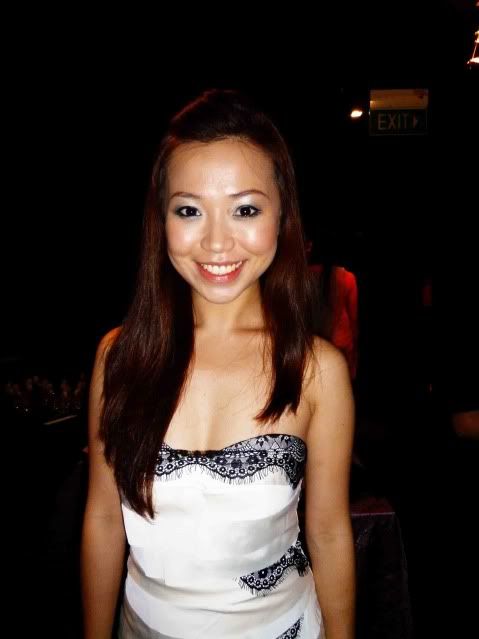 I totally dig the sultry look she has~
Her dress is from
http://smooch.com.sg/
oh there's
Sara
and her friend over here
They are dressed very designerish~
In collaboration with Loreal Singapore, Smooch founder came can share with us her blogshop and outfits that are available to choose from.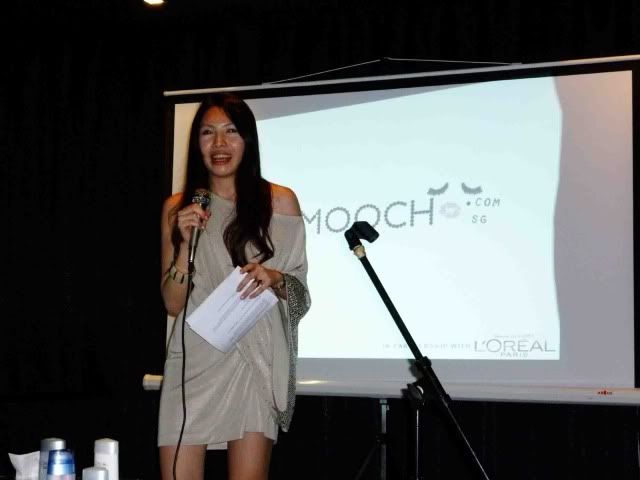 She showed us a various ways of wearing a dress for several occasions!
Method 1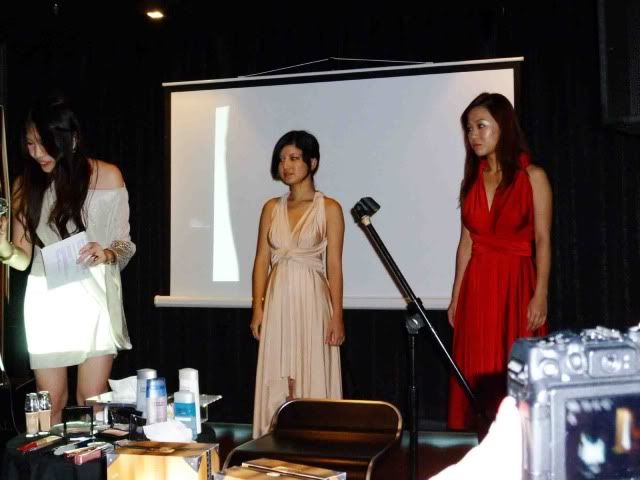 Method 2
Method 3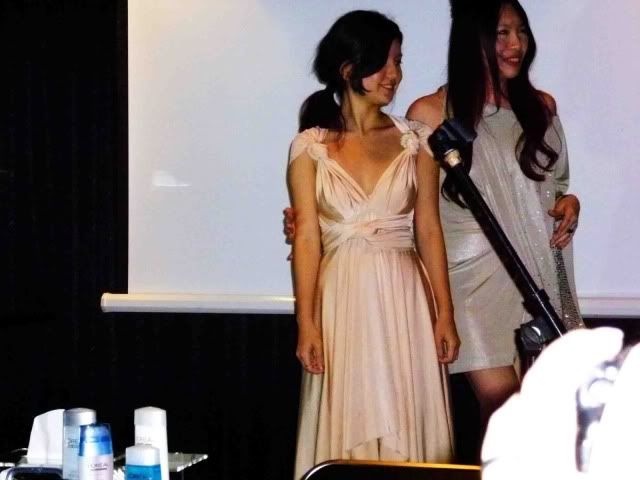 Well I'm sure u dblchinis could transform this dress in many other ways!
So do check Smooch out~
Oh yea & that's me posing with the gigantor Mascara.
Sara and me,
I'm trying the rock the weekend with coral lips~
Reviews.
What I like about this mascara is sets in like a film and is warm water washable, you no need to worry about leaving stains on your eyes anymore.
Thought is not water proof, it is made smudge proof, good for oily eyelids.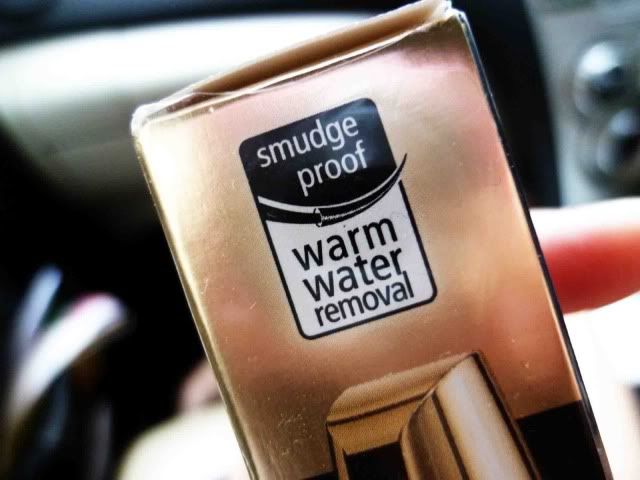 Lets take a closer look at the bristles~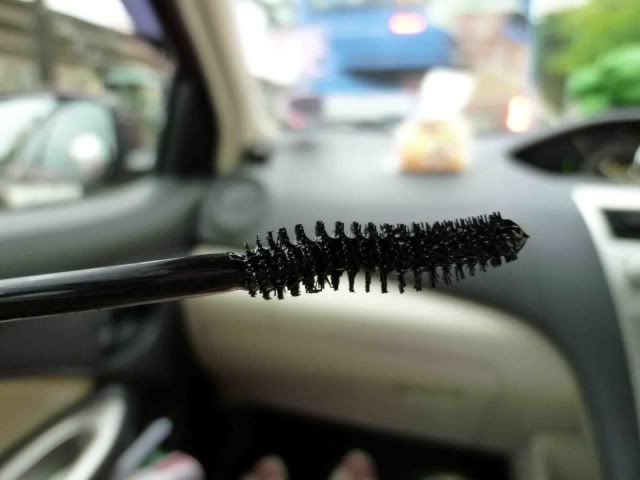 Now you see the curve bristles
& now you see the flat bristles~!
Pls note that I'm not wearing falsies in the below pics and didn't curl my lashes pre hand.
Pardon my skills, is been a while since I applied mascara the day falsies took over.
Yes the curling power is very strong, it lasted throughout the day~
I'm not wearing any makeup in the below pic but can U see how it instantly brightens up my entire look?
Now I can just put on my Loreal Curl Impact Collagene and head off with a nude look anywhere~
Do watchout for this awesome mascara at ur nearest store~!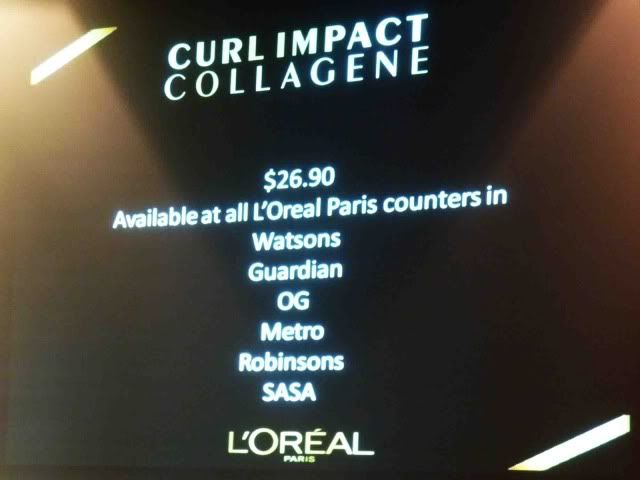 So all you kind dblchinis, if you wished to find out more about Loreal and their awesome products, Join their facebook fanpage here:
LOREAL SINGAPORE
Toodles~!
*I'm not paid to blog about this.