Hey hey dblchinis, life is still back to normal for me!
2011 is here like 4 days ago!!!
And I'm gonna talk to you about ROJUKISS!
Remember I've previously blogged about my receiving a full range of products from
ROJUKISS
& now I'm gonna review the Whitening Range.
This whitening rage is named STIM White CELL because it Revives deep-dull and damage cell to accelerate new cell regeneration for whiter, brighter, steady, fading red-dark spot from acne and sun freckles

They are equipped with Pink Blushing White Growth- that Increases every cell's energy circulation for blushing skin effect

And most important the Mela-less Skin Blocker -This is to Block the UV damaging signal from sun and the others to retain white skin.

I do not have major pigmentation as of now (late 20's) but I do have some unsightly Pigmentation that looks as big as a mole.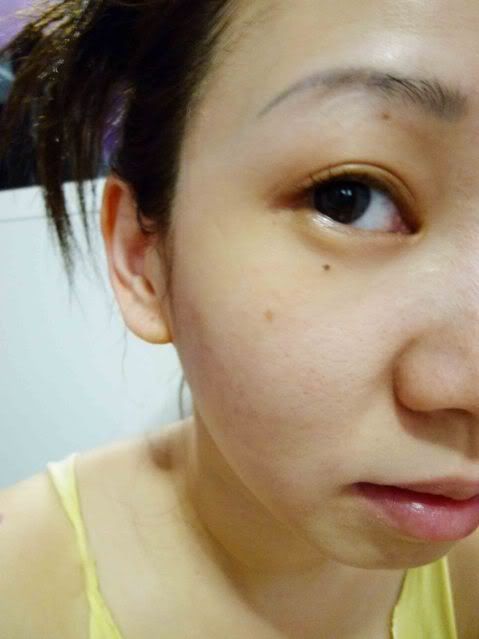 For eg, the freckle below the mole.
Confusing I know but is the freckle on the cheek I'm worried about.
Whenever I pile on makeup, even with concealer it still shows...*sad face*
So I had a chance try this:
Stim Cell Natural Serum For Light Tone
to lighten pigment and improve over all clarity.
it comes out in clear runny liquid.
I like when products are clear or gel form,
Gives me a safer feel in preventing clogged pores.
&
Apply on the whole of my face.
Pls skip looking at my fingers, they look like stems of trees!
After you are done applying on your face, U need to target on the spots you are concern about.
Yes the pigmentation.
Grab Stim Cell Natural Serum For Brown Tone for more problem areas.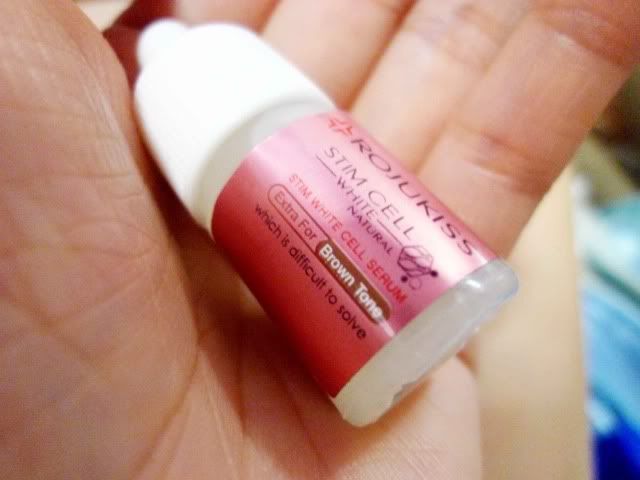 Treat them just like how you treat your pimples and acne.
Texture is once again runny and clear so it looks excatly the same as the Light tone serum, So do lookout for that.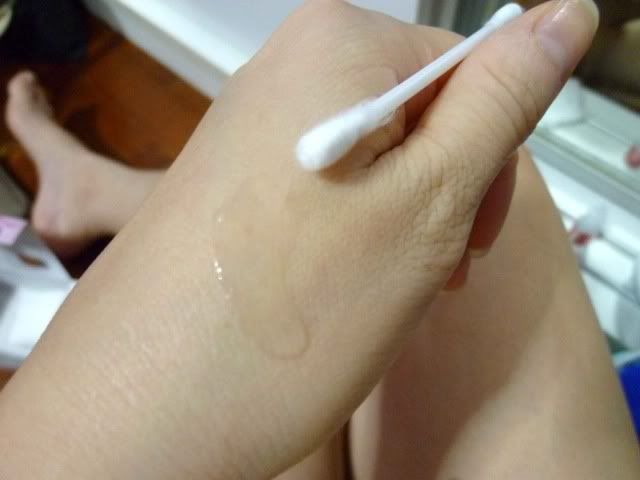 I then grab a Q-tip and dab on the darker areas and freckles on my face to spot treat them.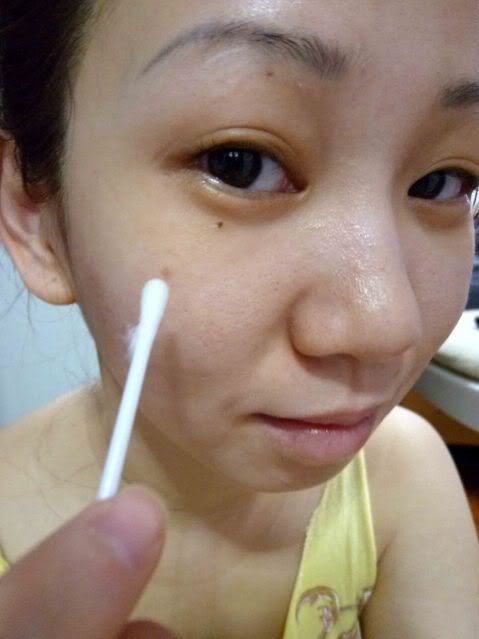 No way!
u r not gonna make me dab that dot under my eye, I already told u that's my mole.
After using that for 2 weeks I actually see my skin brighter and light but the pigmentation is still there though it has been lighten.
However, I'm sure long term usage will definitely improve the colours of your skin.
But do keep in mind that, all these whitening products are deem to lighten you skin but once u get exposure under the sun without protection it might just get worse.
So U need daily Sunprotection,
Stim Cell Natural Sunscreen with SPF 50 PA+++
Texture is runny and easy to glide.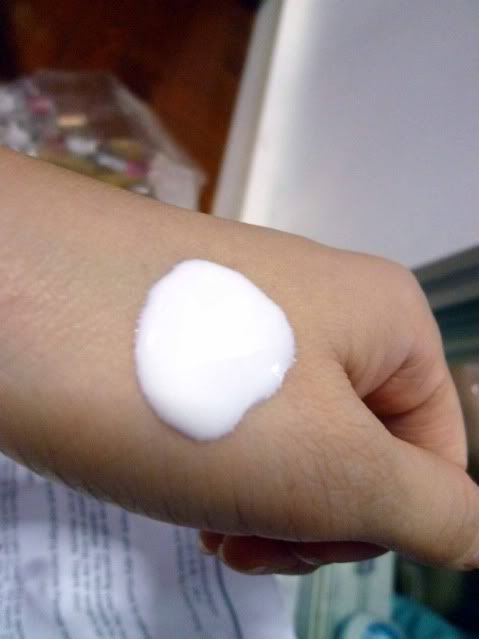 Nowadays I seems to like runny and light texture, I spend lesser time in spreading the product and also helps to prevent pre-mature wrinkles because of the runny texture.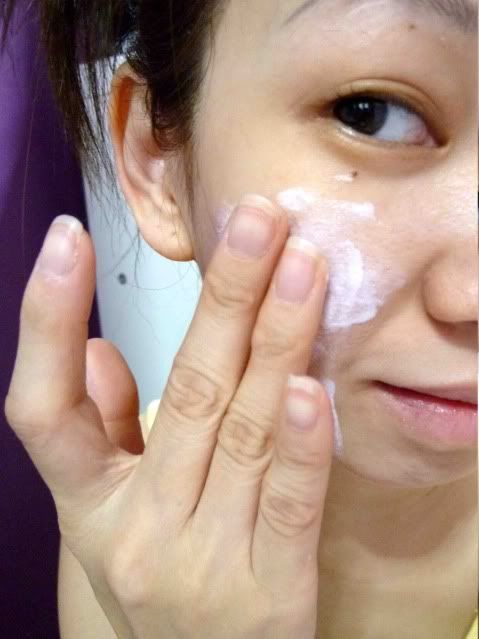 Pls do not forget your eyes when applying sunblock, and if you lips need protection, wear a lip balm that comes with SPF content.
The sunblock is pretty easy to set on skin, I love that it doesn't leaves white residue like other sunblock does.
So this wrap up the review, U can grab your rojukiss at Guardian island wide (singapore)
And these are the prices of their retail bottles.
| | | |
| --- | --- | --- |
| ROJUKISS STIM CELL N/SERUM BROWN TONE | 3X10ML | $ 59.90 |
| ROJUKISS STIM CELL N/SERUM LIGHT TONE | 3X10ML | $ 59.90 |
| ROJUKISS STIM CELL D/UV SCATTER S/BLK SPF50 | 50ML | $ 39.00 |
Toodles~!
*Though these products are fully sponsored, every word on this blog entry expresses my own honest thoughts and opinion

.