HIHI dblchinis!!!

YES! LONG AWAITED JAPAN POST IS FINALLY UP!!!

Thousand apologies la, I had a hard time editing all the photos, I might not b a perfectionist but I definitely would like my dblchinis to read exciting post with good quality photos.

But Don't worry, I won't end this in 1 post, I have 8 more entries pertaining to JAPAN-TOKYO.

Thanks to Aqualabel I have this chance to Fly all the way to my favorite destination once again!

Ok I shan't elaborate anymore, if you have missed the past entries on how I won this competition, check out at the end of the post, I'll have links for you there!

Lets take a loook at this introduction video I've consolidated !

Yes u have my ootd there and the exciting things I've done, I swear this is gonna b eggciting~
Go on... click play

We have to reach the airport like super early....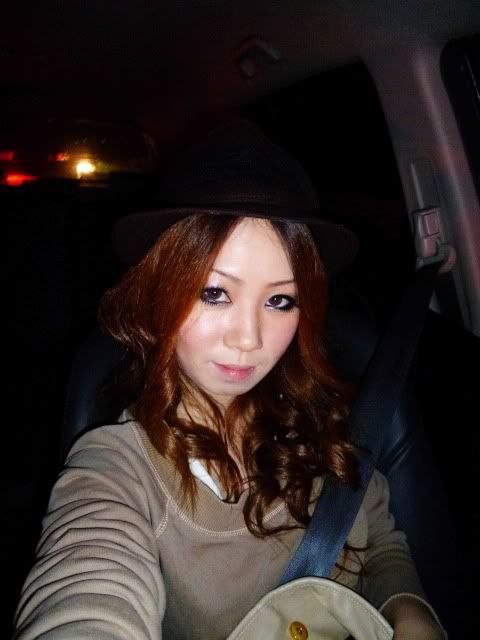 Camwhoring in the car.


And in the lift.


I love my bf, he likes to b in the lurk either sideways or in the background.


One of the winners!
Shes the asian version of cindrella, Xindrella.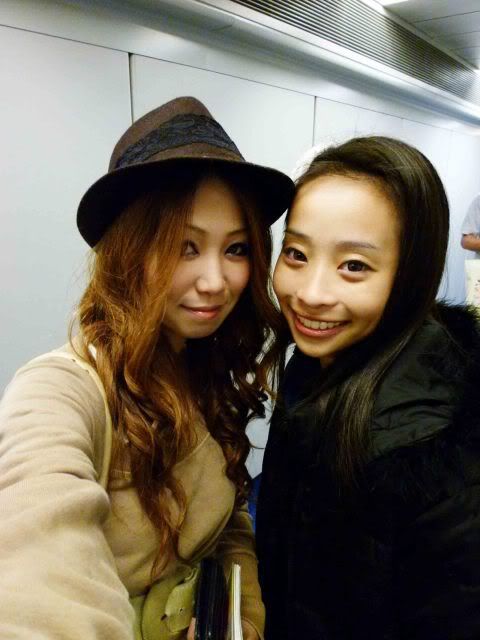 MY ticket, Free one noe need to pay. SHIOK.


My hair very messy, even shioker.




My outfit to battle against the cool breezy autumn season in Japan,


Unfortunately, that's insufficient. This year is terribly cold.


These are the empty seats very much available when flying to Japan.


Nah I dun need all of them, I'm comfortable leaning at the side.


Wing of the plane.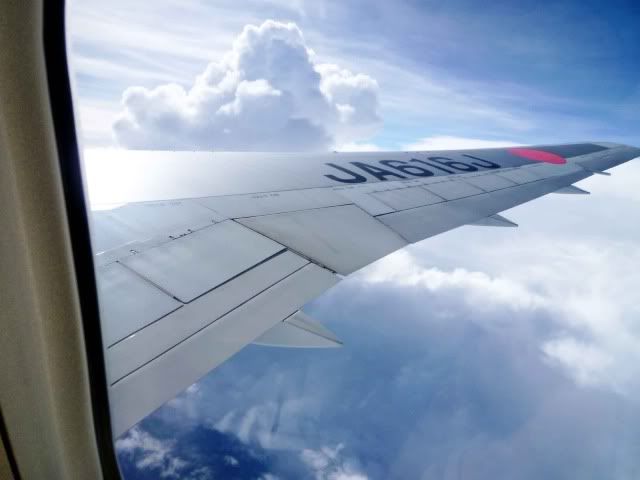 I'm sorry U dblchins hv to suffer with this.
But I need to camwhore to live up to that name.





Check our my sleeping eye mask,
from Majolica Majorica

♥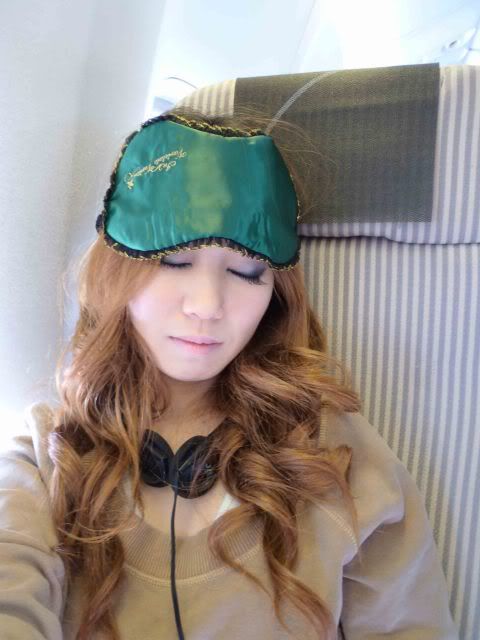 Testing out the new camera function by PANASONIC FX75


face slimming.
Too skinny! No good I say.



I spotted a vainpot using the ZA 2 way cake!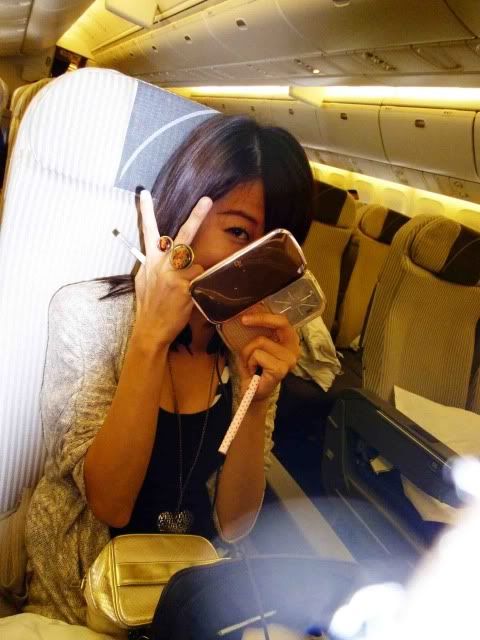 8 hours flight,

Plently of waiting,

Countless Camwhoring,

blooper recording ,

Couple of silent fart,

Listening to the English Pilot talk as if a sausage is stuck in his mouth....




Finally we arrived at Narita airport.
The other 2 winners, (from left) Xindrella and Jac .
&
of course we need an AQL representative, Yan Yan.
Yes everything is so surreal, is like getting recognition from something I never imagine myself doing: Blogging.
(go click play video embedded at the beginning post)
Waiting to board the limousine bus to our pitstop
Nothing in japan comes cheap, even bus fares.
I still can't believe I've landed.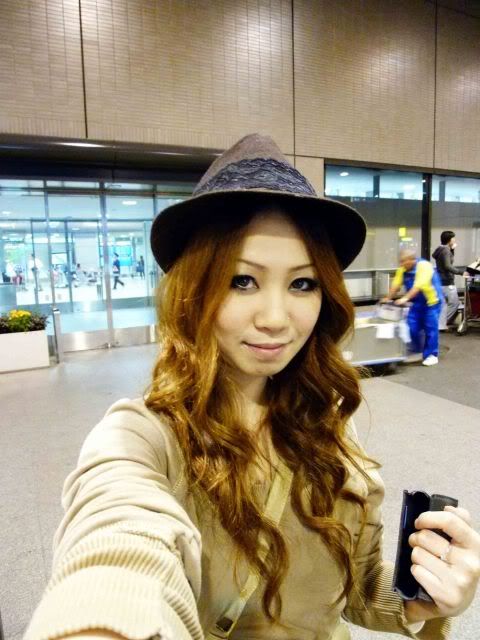 Ok ready to head to our hotels.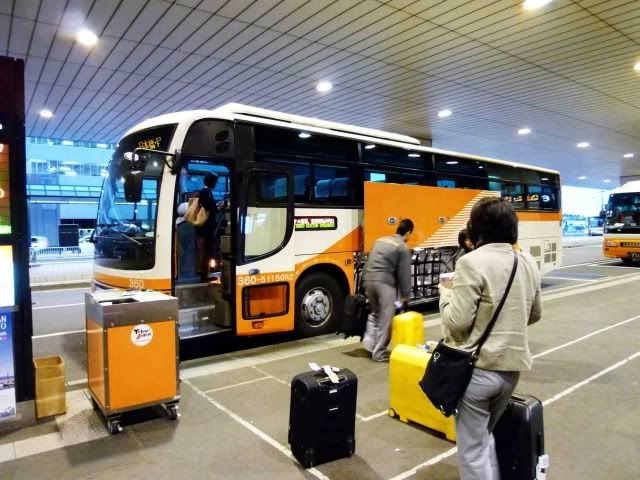 Si bei happy!!!!

Shibuys, Shinjuku, Harajuku, HERE I COME!!!!!
Aqualabel have specially arrange a
LOVE
HOTEL WITH LOVE for us...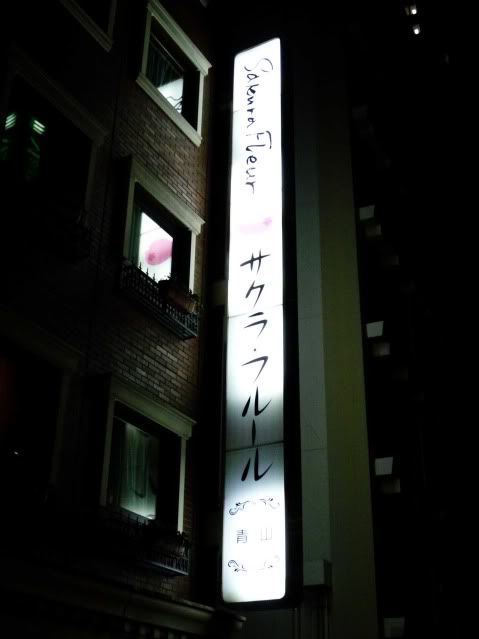 SAKURA FLEUR Boutique Hotel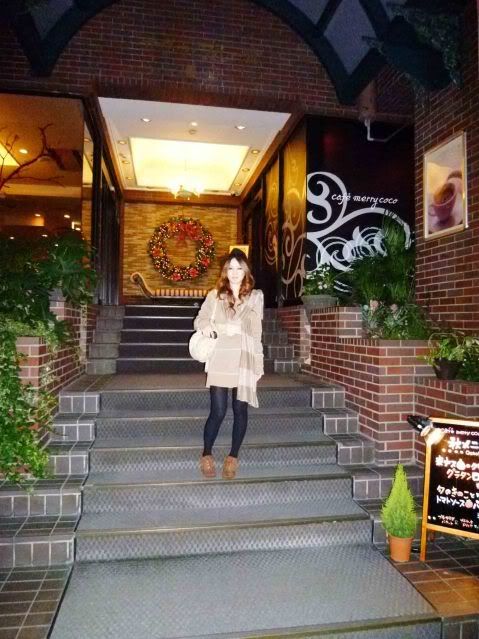 pretty miniscule block of building located at downtown shibuya.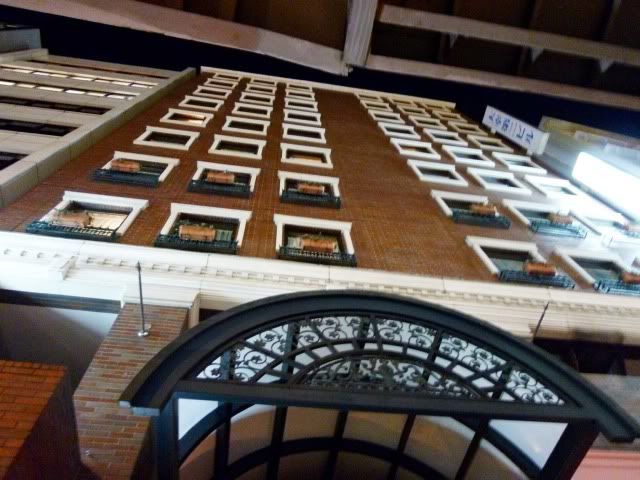 Nothing majestic on the outside...
But an awesome wave of Victorian setup.
I think this boutique hotel of build after some drama.
Exact Location is at the hill of Shibuya,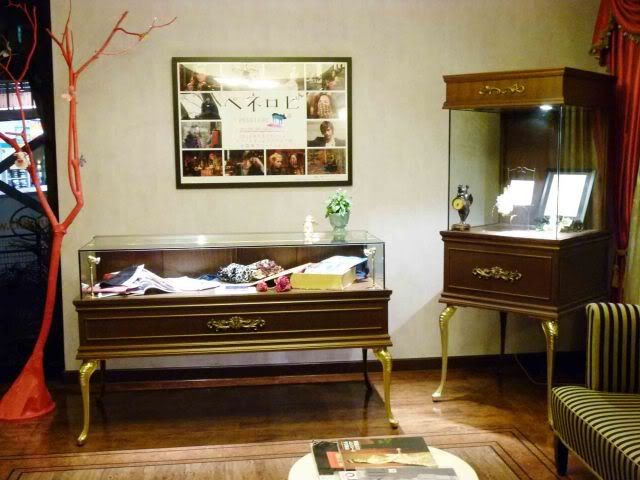 Walking downtown is fun, but walking uphill is....
Pls chop my legs off.
Well... Regardless, U wun don't get a chance to perspire during autumn.
I love the vintage clock, Sad to say I didn't mange to steal this back.
I secretly Wished I stole this & got sent to jail,
like tat I can remain in tokyo Fer EVA.
They have a small but awesome cafe in the hotel.
Cafe Merry Coco.
Breakfast was awesome.
so we check in our stuff~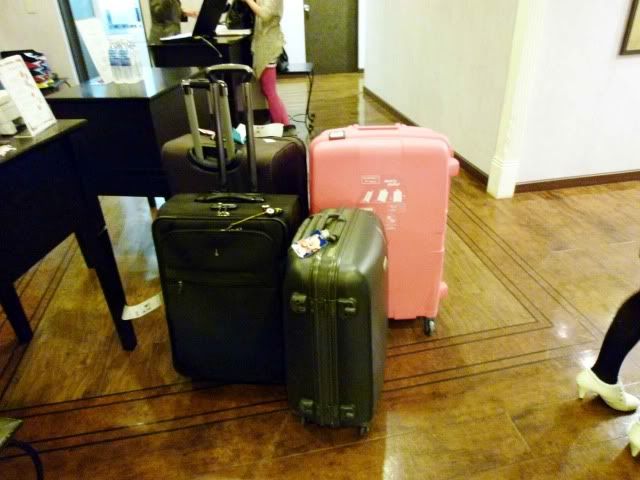 got up to our level
4F = 4th Floor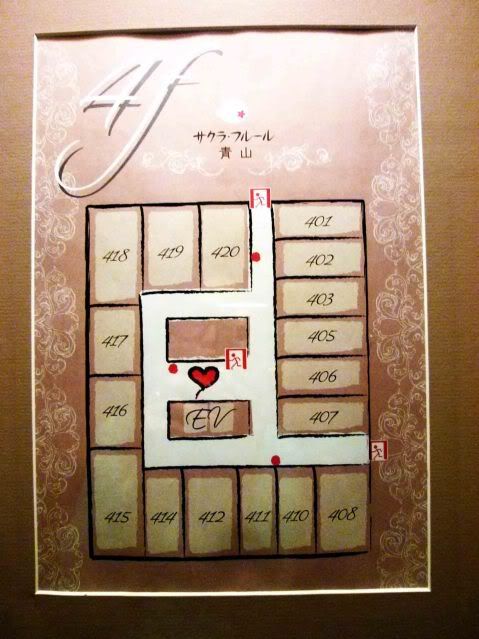 ROOM 420
WELCOME!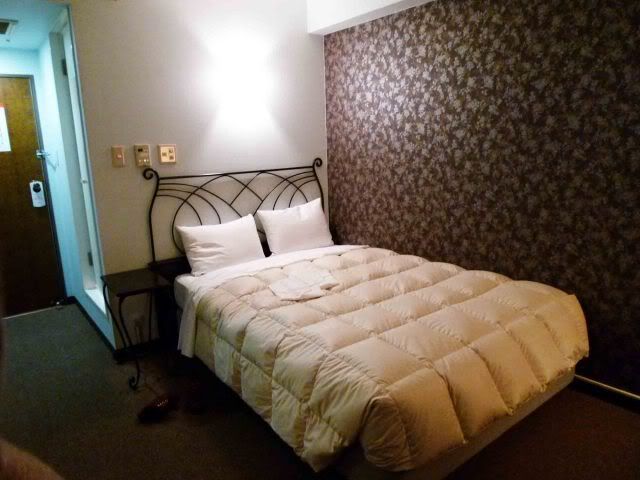 The room I've got is much bigger than my last trip But the house keeping wasn't as superb as the last one.
The last hotel I stayed in was perfectolicious, and this?
Just perfect, just perfect.
My jammies laid across the bed.
Their awesome water boiler.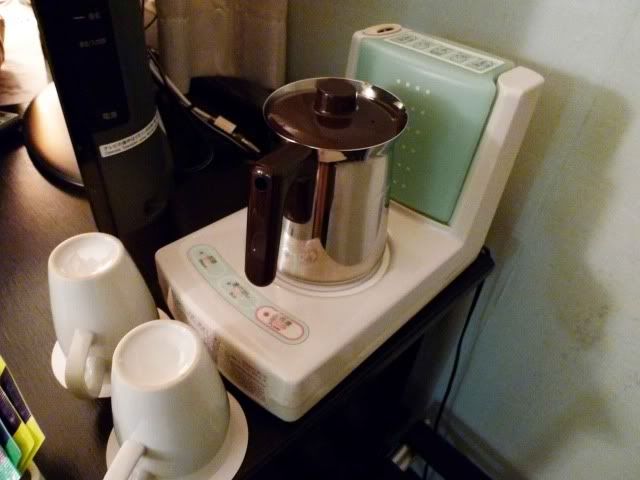 U can use that as a steamer for the room too.
Japan is awesome or what???
Simple table lamp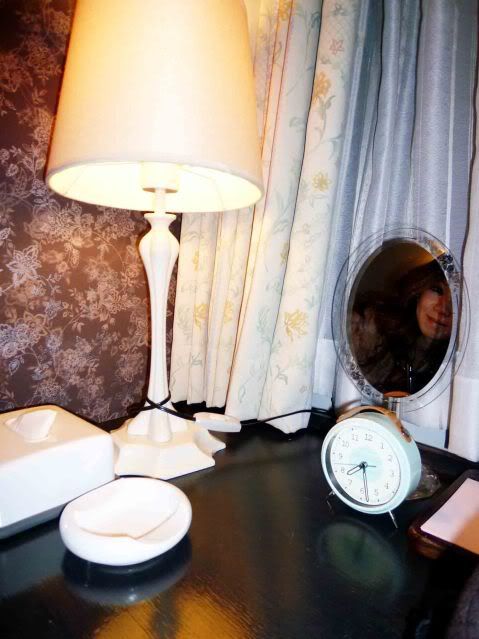 and a homey clock to tell the timing.
And of course a full length mirror for camwhoring.
My outfit of the day.
Body length sweatshirt pair with black crochet leggings and a waist belt.
To keep myself warm, I threw on a scarf I bought via china website for less than $10sgd.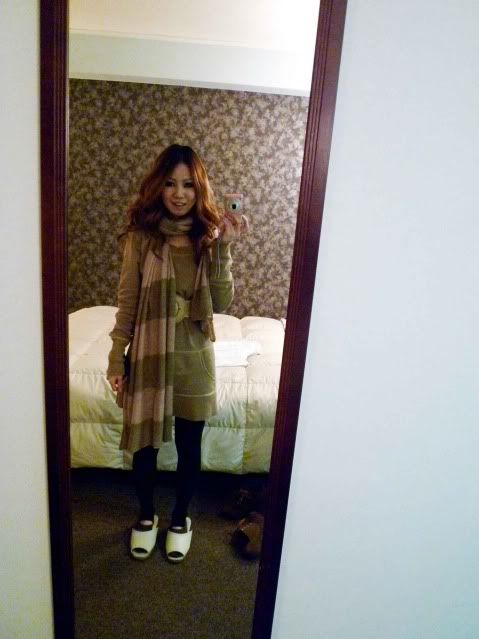 And complimentary bedroom slippers from Sakura Fleur
And Bag Proudly sponsored by
Bysi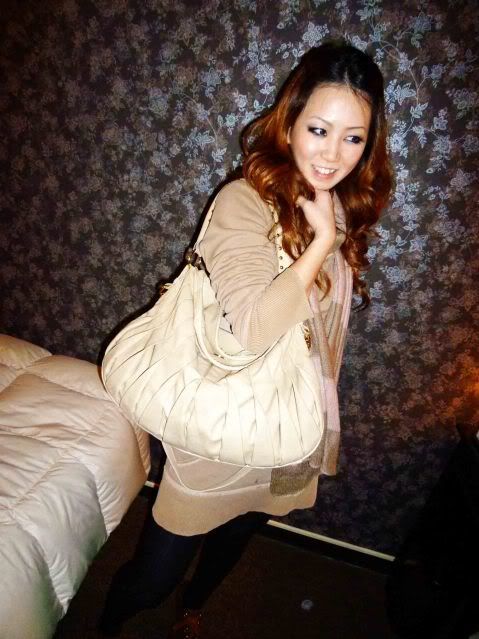 u can carry it on your shoulder or simply sling it.
Also awesome bathroom Mirror.
For Major Camwhoring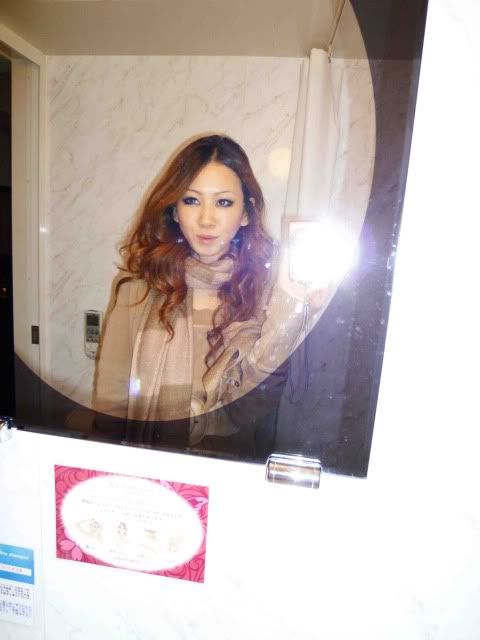 erm....Hotel reception Mirror...
Also for Camwhoring...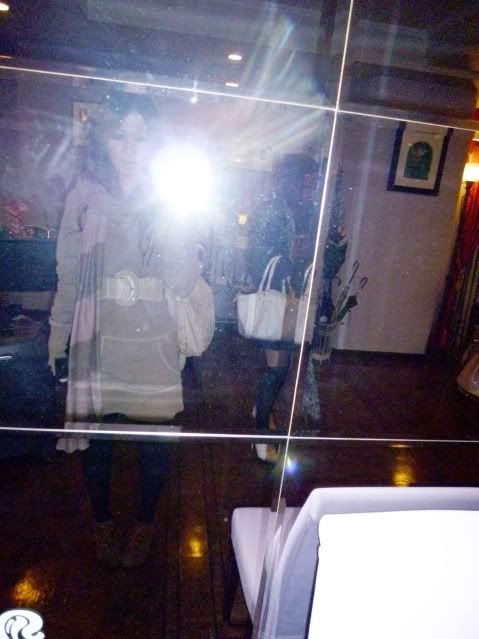 There u go, my sweet Xindrella~
ok.
And a bit insane also...
Yea...we have Nothing better to do!
But U have to admit, this is funny!
ok after checking-in + freshening up + taking silly pics + camwhoring.....
the 3 Aquagirls are ready to head out the streets!!!
OH DUCK! I dowan to blog already!
The More I blog The more I missed JAPAN!
Took this right outside hotel, overhead bridge.
we arrived around 8 ish? when We got to our hotel to settle down is already like around 10.
&
Because it was kinda late at night,we only manage to cover a few parts of shibuya the first night.
But first, we gotta fill our tummies!
Shopping is secondary!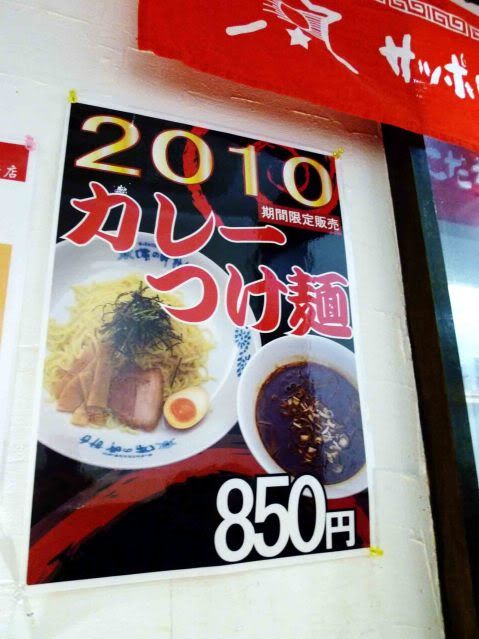 AUTHENTIC ORGASMIC RAMEN!!!!!!!!!!!!!!
(thats not the title)
Look like pic not?
The girls
& dblchin!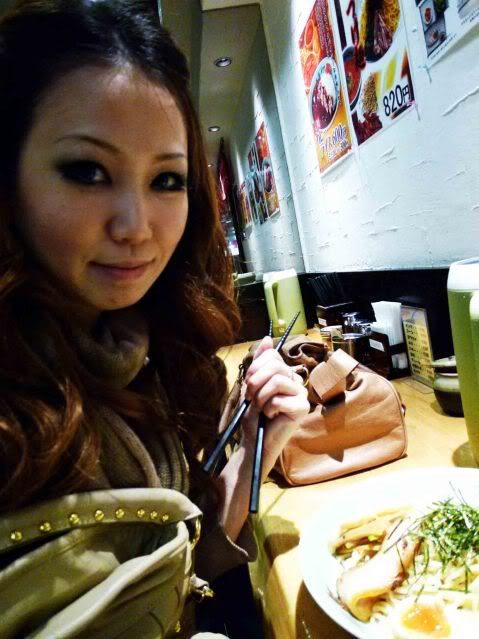 Next we head right to H & M.
U will never get to wear this in SINGAPORE because ur ears will start sweating, your hair will starts itching and people will start laughing.
Do u know is like 12 Degrees Celsius during my time in Japan (27th-31st oct)???
Blardi cold.....
ok! ok!!! dblchin noob,
I never been to cold countries.
And the girls still can GRAB ICE CREAMS!
SERIOUSLY, I GIVE UP.
I'm not too much of a sweet toothie anyways...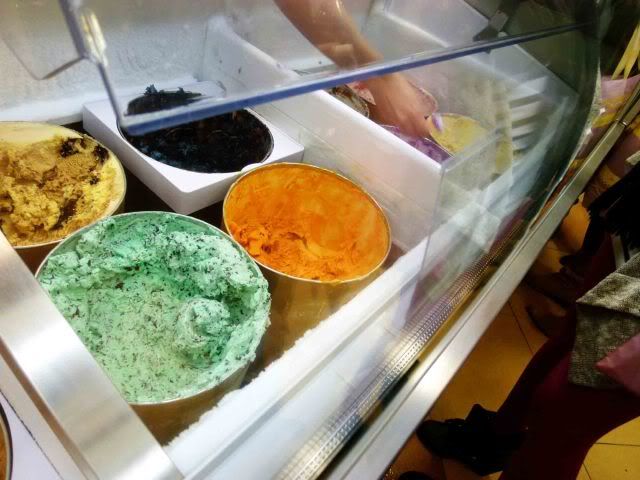 Halloween in Japan.
So sorry for this long overdue post,
but hey regardless I made so much effort editing!!! U gotta credit me for that!
haha~
Anyways later in the night, we head to this 24 hr convenience store.
well... not excatly...
They sell almost everything, from make up to accessories to halloween costumes to daily essentials....food...appliances....is like a mini supermart.
My main goal is to hunt for lashes.
AND YES!
There are so many types of BOTTOM LASHES IN JAPAN!!! In singapore u only can find 1 pathetic rack of lash in some stores.
And in this supermart called, Donkies, Donkey, Dunkies... seriously I forgot how to spell it, IS FREAKING AWESOME!!!!
They have everything!!! Especially the bottom lashes.
BOO!!! I dowan to blog anymore, I WANT TO GO JAPAN NOWWWWW!!!
And my buys for the day! (close up of some stuff, check out my vid in the beginning)
As u can c from the video, I've more exciting happenings coming up, so stay tune for more of my Japan Expedition with Aqualabel!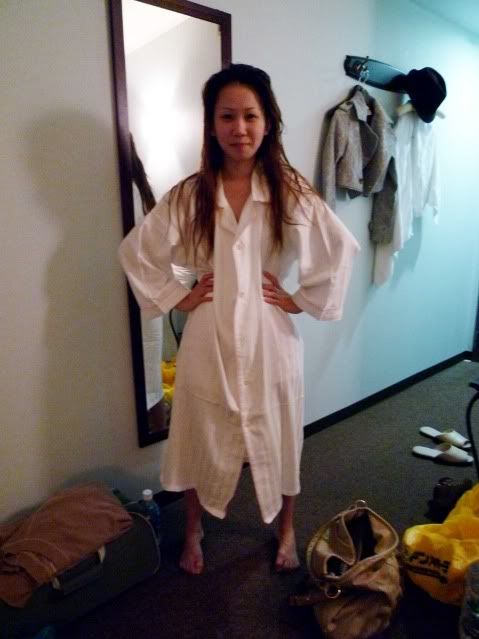 dblchin in Jammies says
" TOODLES!!!!"

This is blogpost no. 1 for japan trip sponsored by Aqualabel
This is blogpost no. 1 for japan trip sponsored by Aqualabel
*Trip is fully sponsored by Aqualabel, Shiseido. Photos taken with Panasonic Lumix FX75 camera proudly sponsored by Panasonic, And clothing and accessories by Bysi.
I'm not paid to blog about this.