Hey dblchinis!
Have u heard of
style attractions
? If not u r definitely missing out loads of awesome stuff!!!
So what about them???

Styleattractions
was started in way back 2005 by 2 sisters, Angel and Charlotte, who have a passion for fashion. They are the so called Shopaholic for clothing have spread their awesome findings with all the ladies.
So Here I'm, staining u dblchinis with love from
styleattractions
~!
go checkout these pretty outfits I got sponsored, they are also of uber good quality.

So are u dblchinis ready for a mid massive camwhore city© pics?




Outfit #1

Knitted Princess Sleeve Cardigan
I've been
tweeting
about having awesome shrugs, jackets all resting in between my clothes!
but like when can I get a chance to wear them??? Is summer All year round!
Seriously, thank god for the for Singapore's recent weather, it somehow gets chilly on certain days AND is time for me to whip this out from my wardrobe!
Well... of course I'll use this for catching a movie 10 stonethrow away from my hse or even to town!
U can definitely can make it look really really casual as well!
Check out how I paired this with shorts.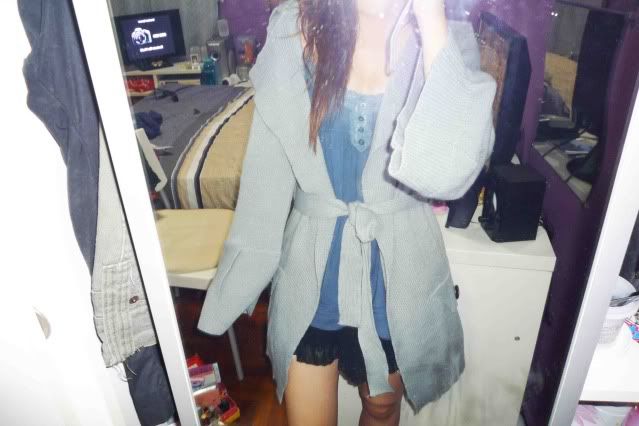 Besides that U can also just wear it as a robe to chill at home or to your friends house!
Talking about fashion savvy eh!!!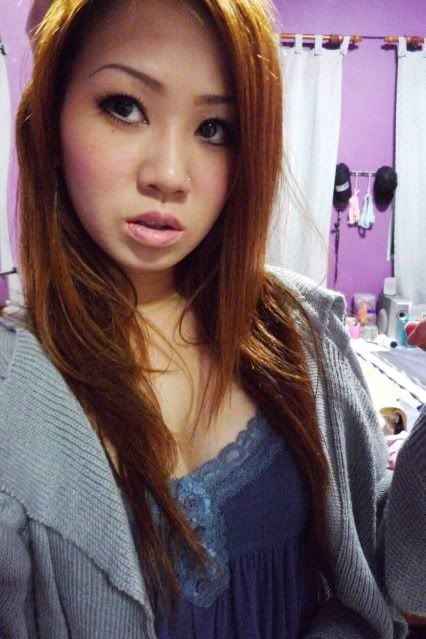 Besides carrying good quality products
Styleattractions
also have gain a strong group of regular customers who have been with them for the past years and of course for that they've continued in providing lovely and quality clothing at affording pricing!
outfit #2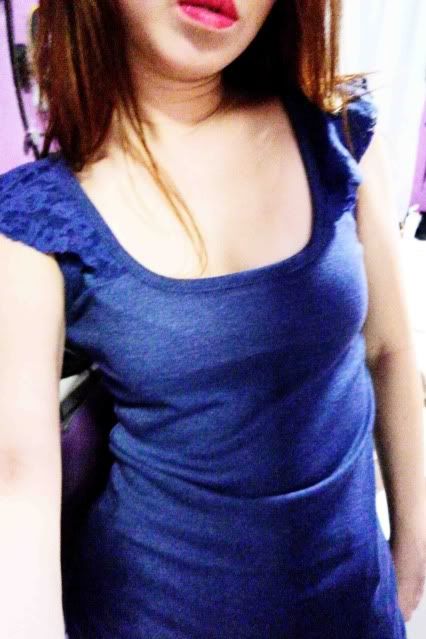 Flutter Sleeve Lace Top
Check out this top, I love how the melange cobalt blue matches with the Lace sleeves n back piece!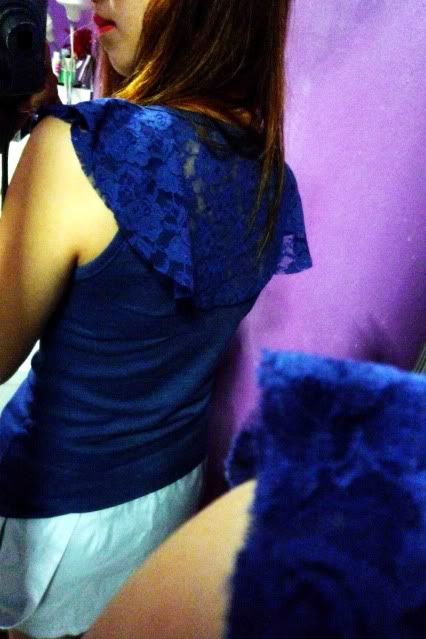 it is of rib material, stretches quite a bit to fit your bodyshape
And best of all it snuggled so well on my body & The length is also just right.
comes in
black
too! TOTALLY mass love with this!
This goes well with a lot of other outfit too! U can pair them with pants, shorts, skirts, jumpers...it just fits!
I tell myself I need more tees like this!
This is so versatile, U can wear them to market, shopping, bitching sessions and to almost whatever is applicable!
So don't wait now alright? Check them out now~!!!!
http://www.styleattractions.com
/
Remember to code 'dblchin' in the comments column when ordering to get 5% discount off your purchase~!

Toodles!!!