Hiya dblchinis!
Just a quick update.
I've got a

E(i)OTD
Eyelid infection Of The Day!
Damned...


Yesterday night I was feeling a little weird on my right Eyelid after my new poochie sniff on that area.
I'm uber skeptical about applying certain products on my eye, coz when I applied the wrong ones, my eyelids starts puffing up and it gets very red, sore and itchy & this sensitivity will only subside after a couple of days.
This time round I suppose is my new dog, he keeps sniffing his own poo and pee and picked up all sorts of rubbish with his nose & gladly pass the germs to yours truly.
And yes I think I need to c a physician in regards to this.
Usually when this happens, both eyelids will swell symmetrically but this time round... only one puffed up.
I'm now e hybrid of mono-lid + double eyelid.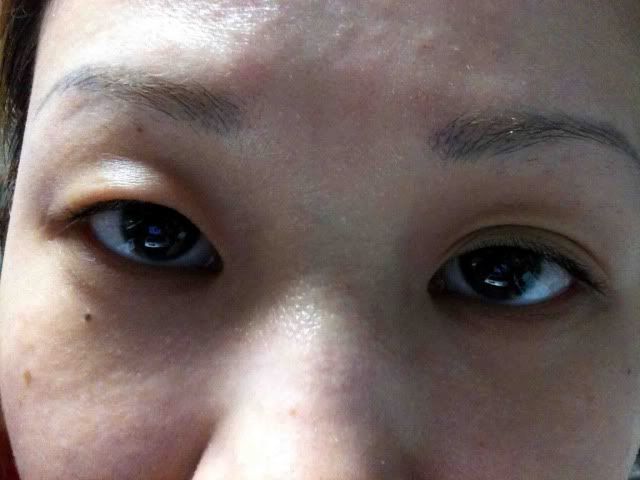 I'm also having some rashes on my forehead... Gosh... I felt hideous as of now.
Very bad, Very sad...:(
Alright I'll talk to u dblchinis soon
Toodles~!