Hiya DBLCHINIS~




SURPRISE!




for what right?

Drum roll
.
.
.
.
.
.
.
.
.
.
.
.
.
.
.
.
.
.
.
.
.

TADAH!!!!

I GOT SPONSORED BY

"DESIRE AESTHETIC @ CENTRAL"


ON VARIOUS SERIES OF TREATMENTS!!!


yayness right?!!?!?!?!?!?!?!
Every service is FREE CAN!
&

most important of all...

Is freedom of Speech!!!

IT means...
I get to blog about my very own



HONEST OPINION ON THEIR SERVICES!



Happiness can~!

So...Let dblchin bring u through a journey of Peace & Tranquility...
plus tons of awesomeness happenings provided by Desire @ Central.





A little about

Desire @ central

A premiere aesthetic boutique that offers a unique experience with the latest cosmetic treatments.
They offer a complete range of aesthetic services for the rejuvenation of body, mind and spirit. Their programs are individually customised to each individual by their qualified staff producing clinically proven results.



So, lets check it out~



Got Cert somemore !
Best in Singapore & Some say CENTRAL. ~whoooooweet~"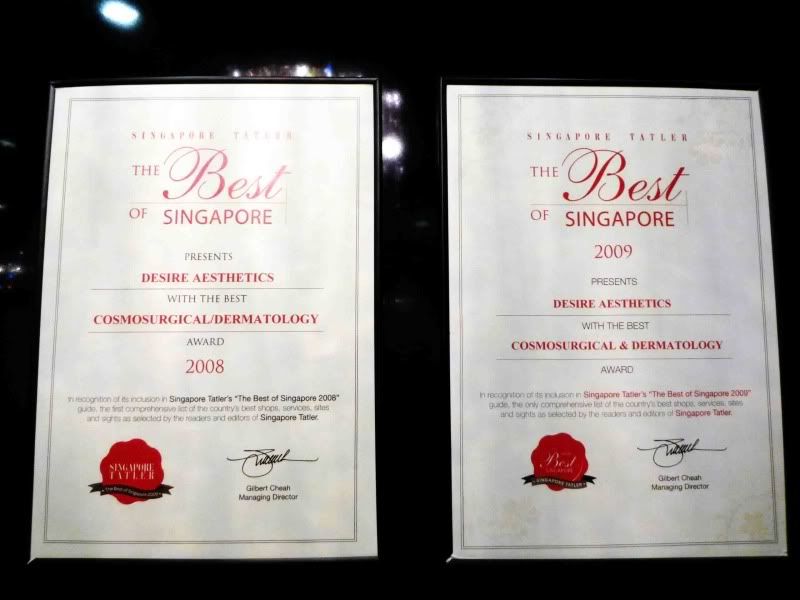 Pls do not start salivating yet, lemme share with you the treatments proudly provided by my sponsor:
Arm Treatment: 3G-RF for Skin tightening & Firming
Tummy Treatment: 3G-Lipo(Vacuum) for Breaking down of fats & tightening
Face & Eye Treatment: 3G-RF for Face lifting, eye bags & dark eye circles
Thighs and Buttocks Treatment: 3G-RF, for reducing Cellulite and skin tightening
Underarms Treatment: IPL, For permanent hair removal
(Do not fret if u don't understand the Scary Acronyms present above. Be it the 3G's or IPL, I'll explain on my later entries, treatment progress will definitely b posted later)
How awesome is that right?
Is is not 1 time or 2 times treatment can...
This is a total of 5 TREATMENTS for each problem area!!!!
That sums up to 25 TREATMENTS in total!!!
A total worth of a services amounting to 4 Figure $$$ value,
JUST FOR DBLCHIN!
Initially I was mega skeptical about this when Desire@central approached me.

What if, maybe, er...maybe not, the treatments didn't show a huge load of results on me how???

How m gonna convince my dblchinis if I'm suppose hit a weight loss of 5kg & yet I only lose 4.999999kg???

How m I make sure the amount of $ is well sponsored so that I won't need to vomit like an anorexic model everyday just to keep my weight intact????

u know it feels as if u r anticipating a straight 'fail' on ur report card & r about to break the news to your Mum that Whips-till-the-cow-comes-home.

Well... I'm soon assured after they answered my various concerns. Desire@Central aims to put your body back on track & not making u fret about how many kg's you have lost in total.

And for my case, I've passed my mid 20's & metabolism rate is definitely slowing down, my treatments will b all about firming & toning up e body.

Losing weight is definitely not their top priority on me this time round.

Well... lets say, If I'm to get any thinner/smaller, u'll definitely can dug up a thousand yr old mummy to fight for the title 'thinnest living(Dead) camwhore on earth'.

I've written a lot eh....

Common, lets get down to the pictures~

This is one definitely cozy & comforting room, let the

therapeutics

handle the rest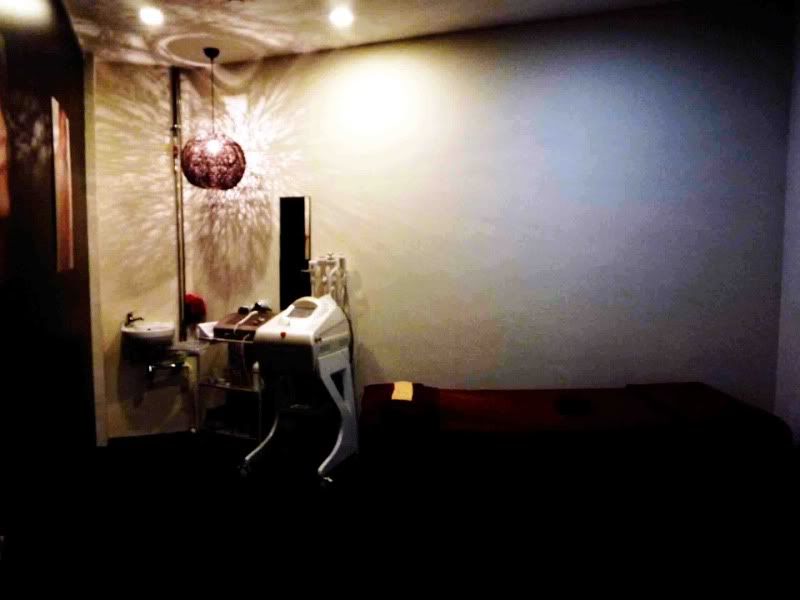 Divulge in such comfort...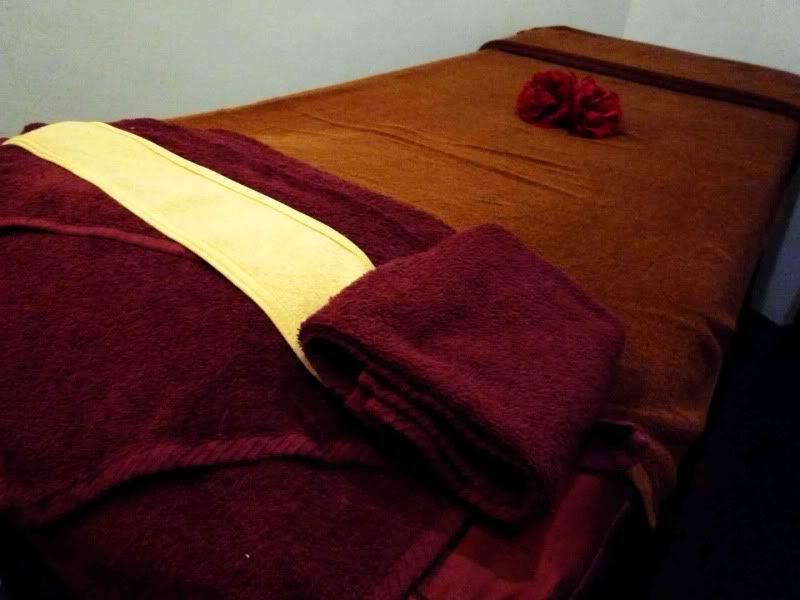 If u r a scaredy cat & u need more lightning,
Here u go.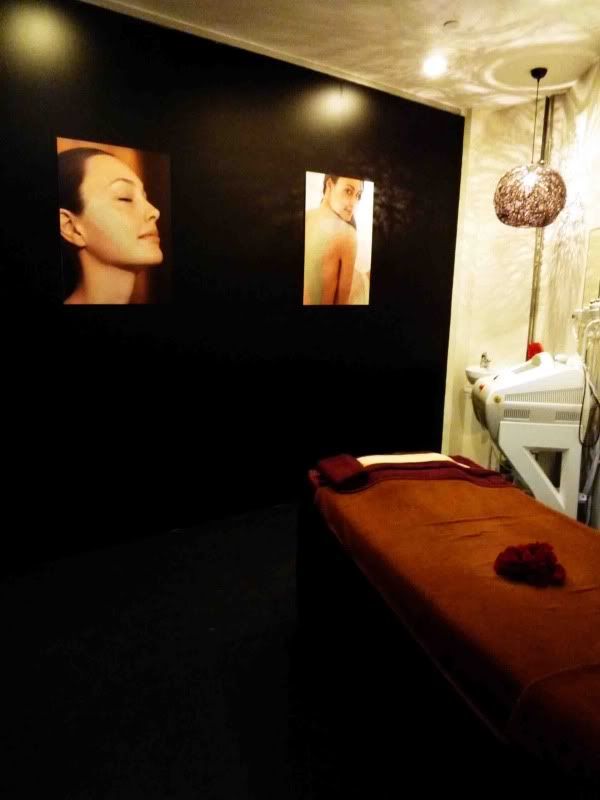 Y get the ang mo model to shoot your poster when u have ME, ME, ME???



This is definitely not an alien invasion, these are e Various equipments that I'll b undergoing for treatment.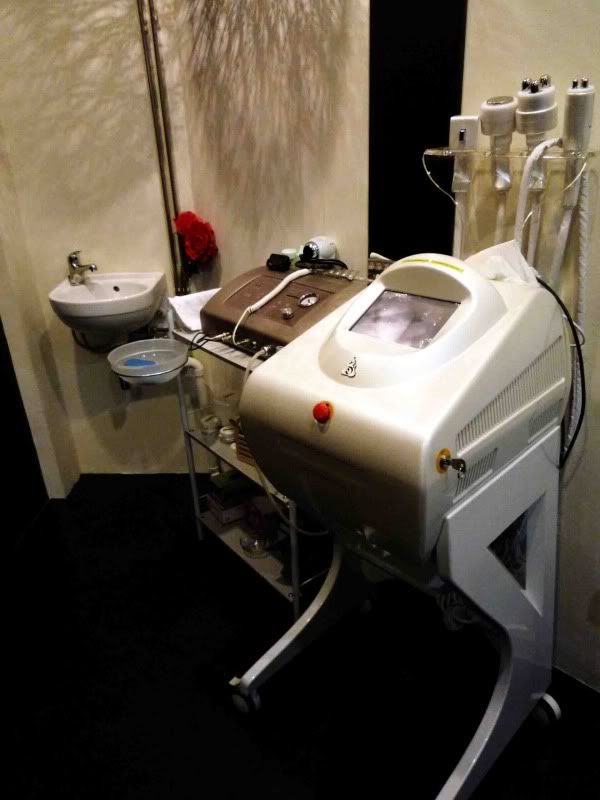 & the meticulously packed tools to attach on the Big project as mentioned above & below.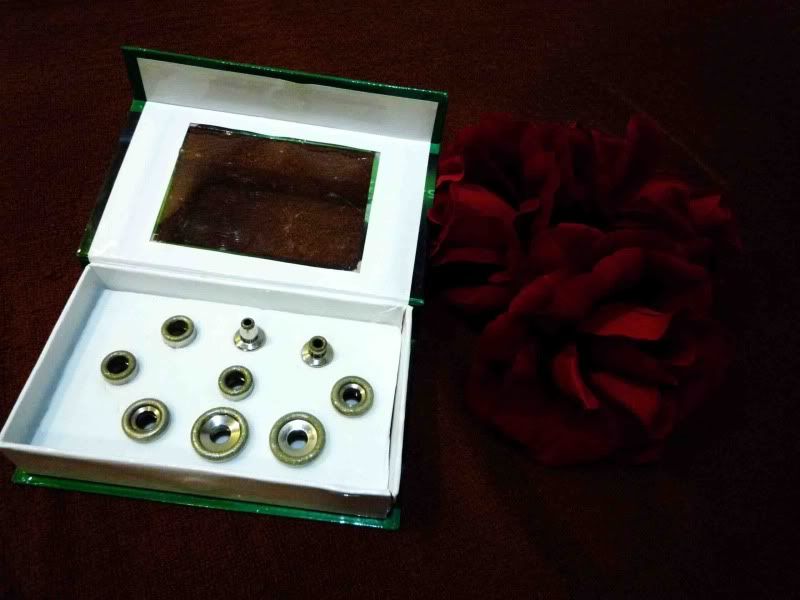 Nozzle for the above tools




Ultrasonic, Diamond Dermabrasion Galvanic...Whooo~Very medical right?
Don't panic, Will definitely blog about this when I receive the treatment.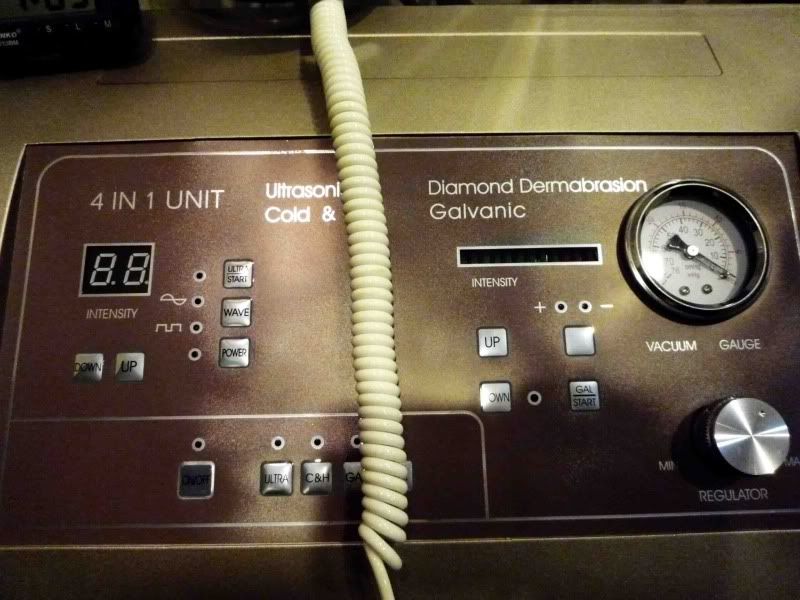 Another treatment room.
How awesome is that?!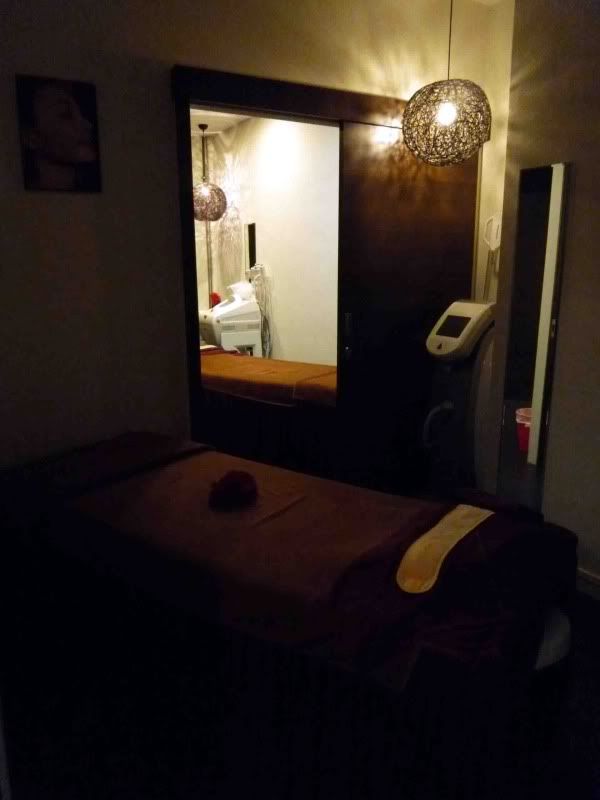 Best of all, Desire@central Is the only franchise that provides Waxing services!

The Waxing room.
Less is more, Simplicity is just a mere key to richness.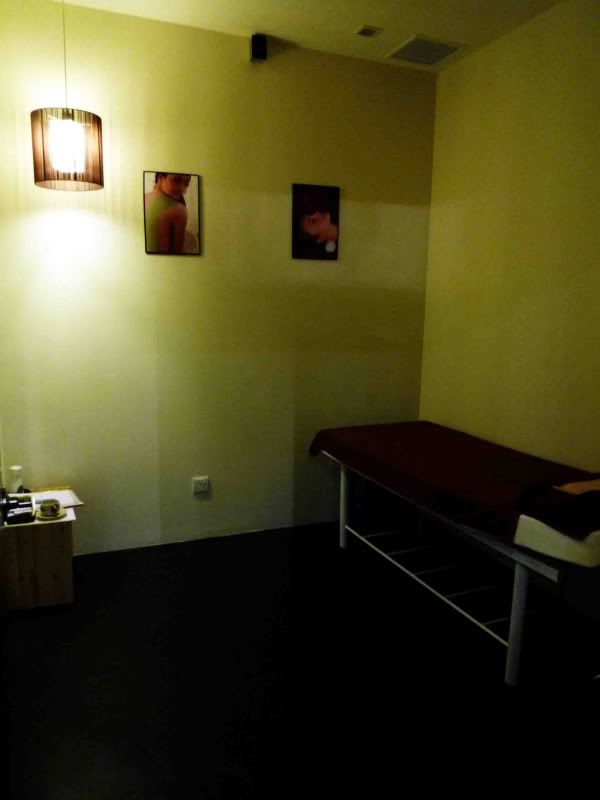 U might asked... How cme the camera quality so bad one?
Actually is no la!
I wana created a nostalgic & warm feeling to such ambiance, that's y I kept it grainy




Same goes for this!
The waxing station.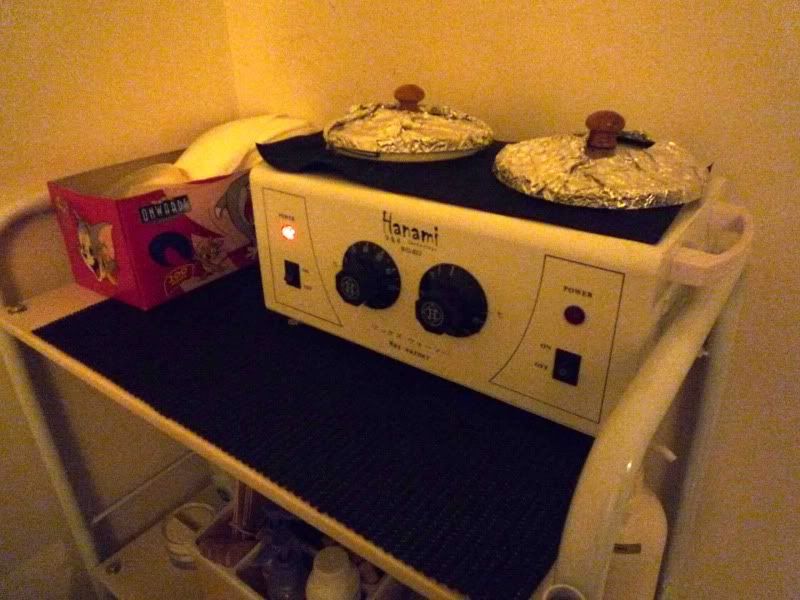 Left for Bikini/Brazilian Wax & Right for leg, arms' waxing.
Do not eat, is not honey extract.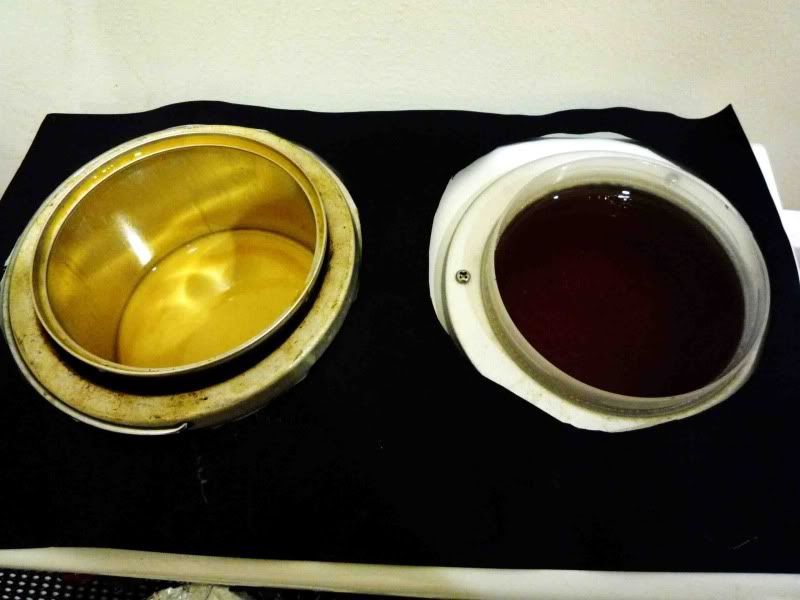 They have a shelve full of skin products too!





Self-formulated products going for a affordable range of prices.
Highly requested by their existing customers!





& of course, other range of skin products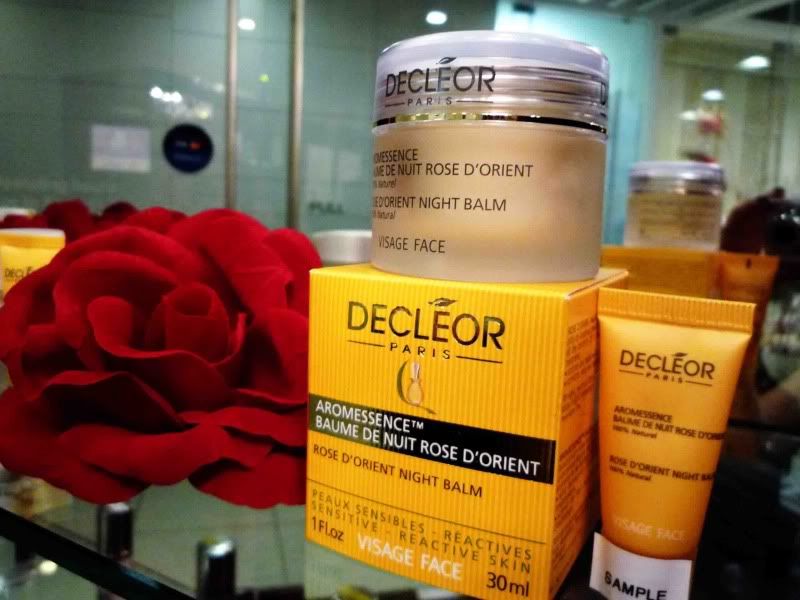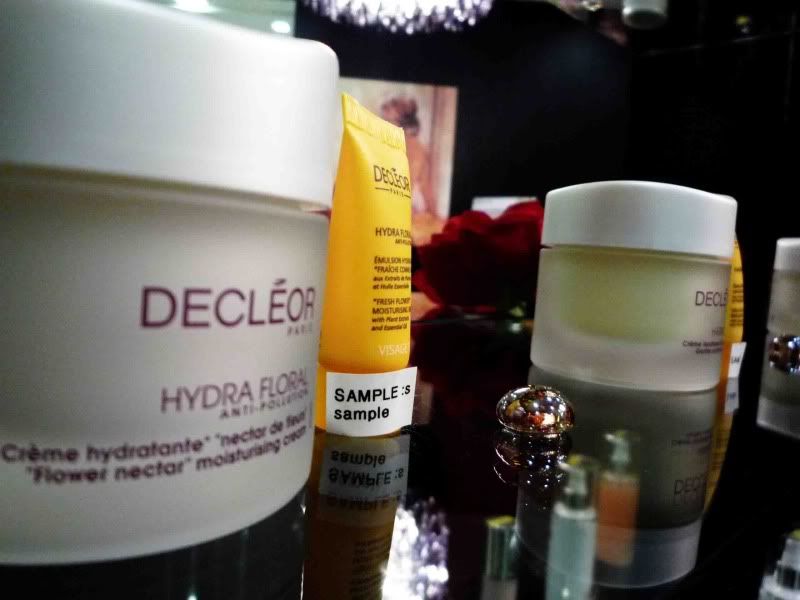 And so, after the tour, I gotta to try out my first TREATMENT, not included in the package!
Kindness pays, thank you for supporting dblchin. madness~ lol~
LOWER LEG WAXING
unsightly strands,
GET THE HAIR OUTTA HERE!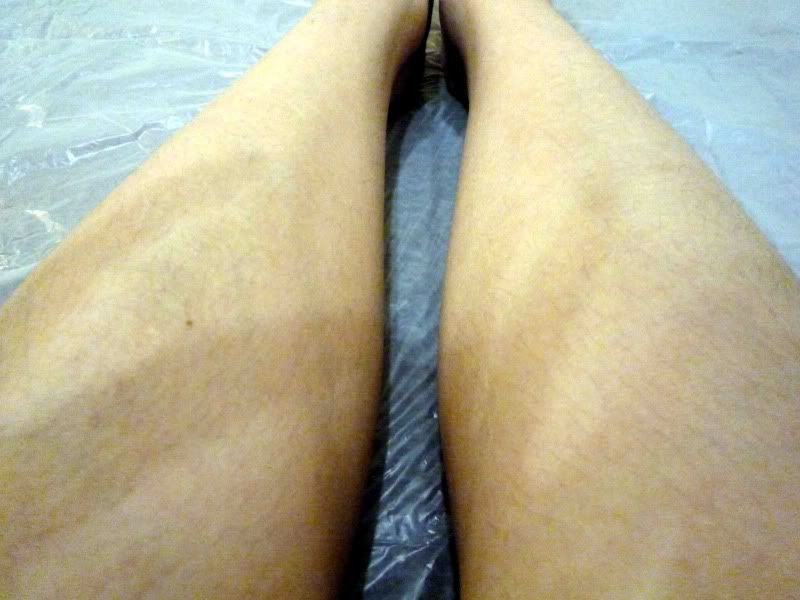 Microscopic ugliness.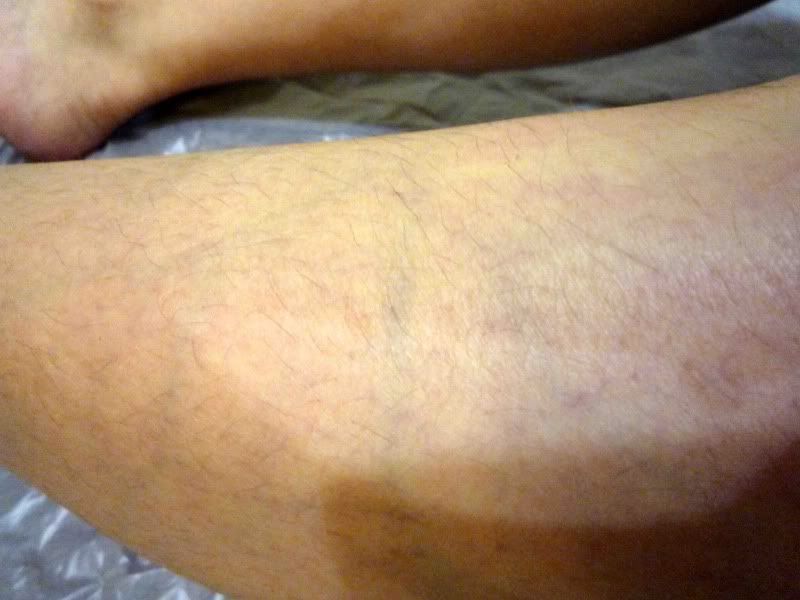 Just then the therapist started working on those weeds
Honestly this pic looks like the mummy I've mentioned to u earlier.
But don't worry, the session is so relaxing...
Until I doze off while CAMWHORING!!! haha!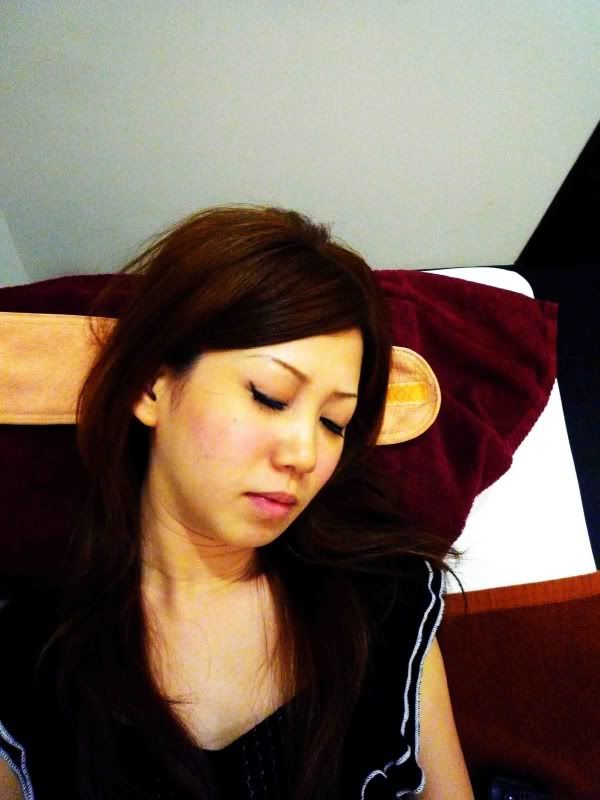 The therapist is totally concerned about the level of pain I'm taking aside frm extracting. She did a degree of heat level test on my hand before getting down on those legs.
I like that seriously.
Hair hair glue away, Don't come again any other day~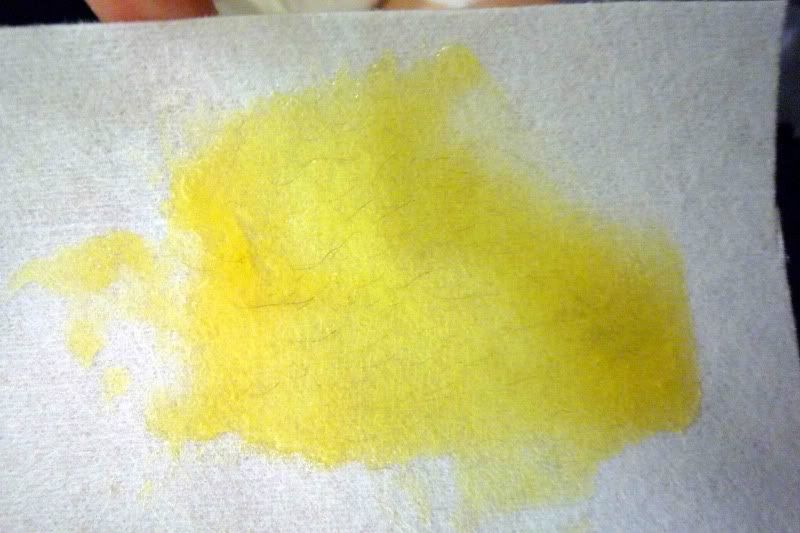 wahlah! Naked like baby's skin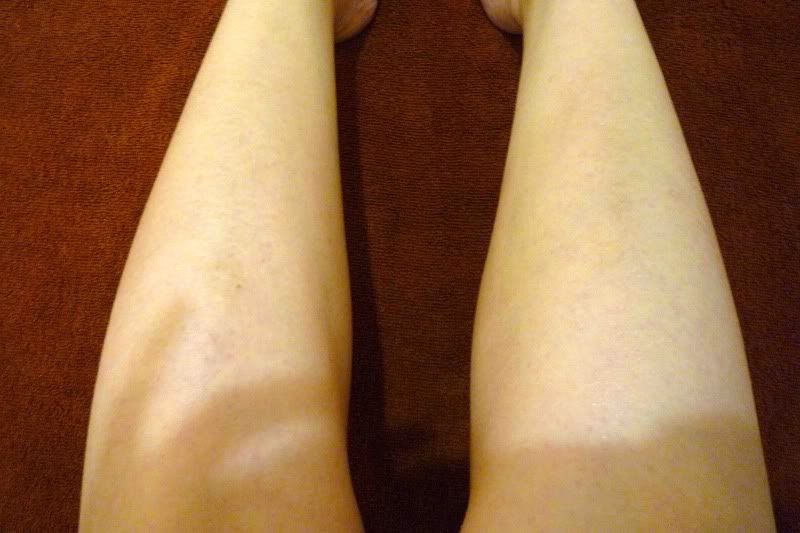 Like not? very clean & no reddish impressions at all!!!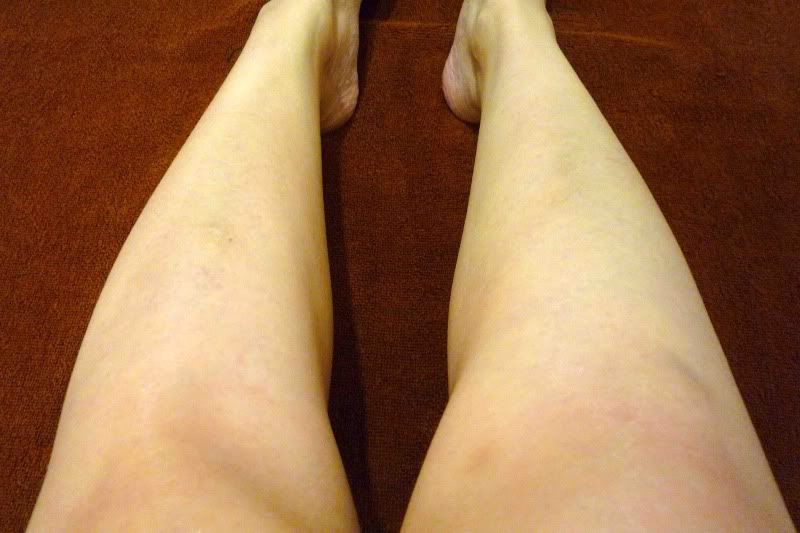 For my Flabby arm...
She Cleans my arms with a wet towel.
Hey chinis! quit looking at my armpit~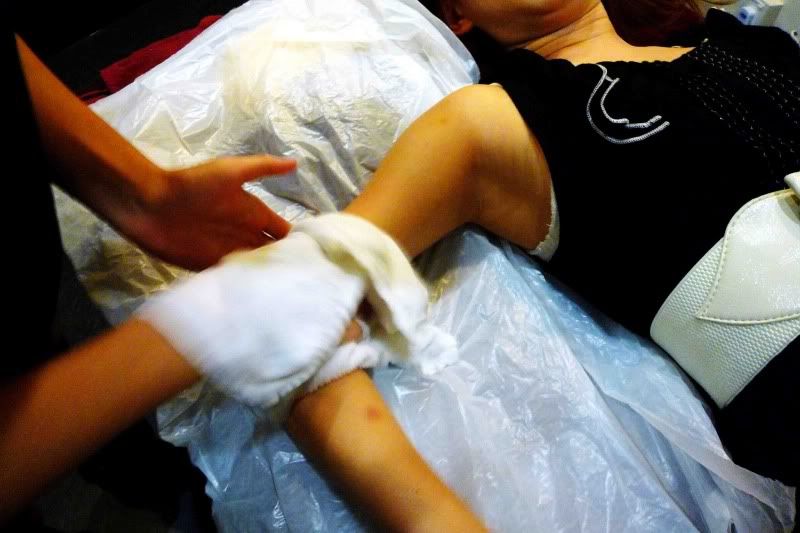 Whoo...arm spread with gel...
No ley Not ultra-scanning my arm just preparations for the Massage treatment.
Treatment from that uber metallic thingy emits heat, this is to break down the fats in my arm area.
Primarily aching might occur the next few days.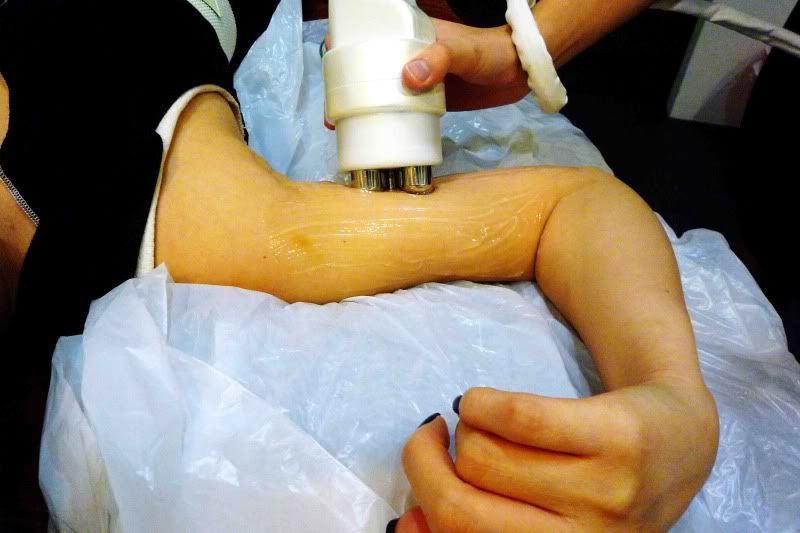 This pic nothing much, just to show u my awesome fake lashes! Wheee~
I did my first session of Tummy Treatment with them as well.
But Pics are too certified to b publish so let me just share with you my experience instead:
But 1 pic just 1 for you!
I'll b using THIS for the tummy area!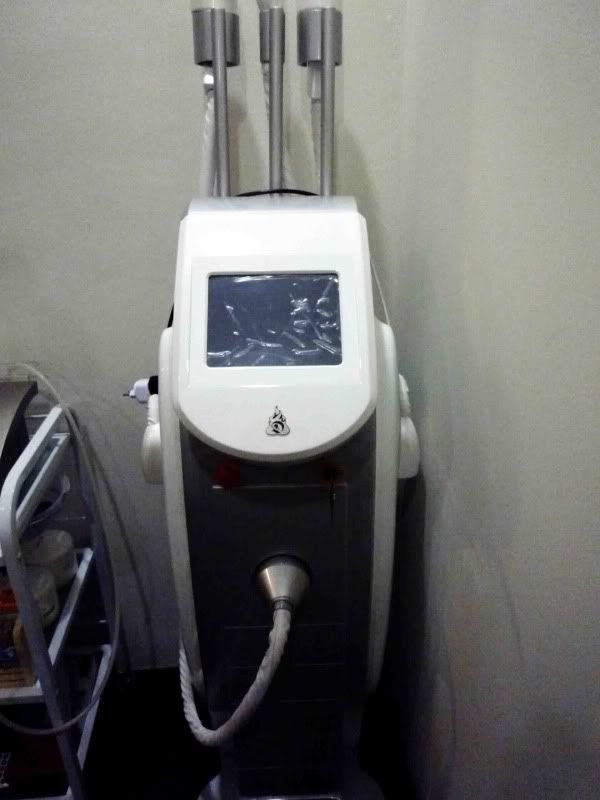 Is like a Big Suction targeting at various parts of your tummy, breaking down the fats.
Feeling is a little disturb, uncomfy but is definitely bearable.
After the treatment they applied slimming gel on me & warn that it might just sting a little but....I FEEL NO PAIN at all!!! ya ya ya elephant skin, whatever.
However, I get red impressions on my tummy later on because of the suction but this is all temporary, it'll go away in a day or 2.
OH yes & these services are also well catered for men who wana tone up their body,
so u, New age males,
Call or visit the following find out more!
6 Eu Tong Sen Street
# 02-62/63
The Central
Singapore 059817
(Above Clake Quay MRT)
Opening Hours:
Tuesday to Sunday 11am-8.30pm
Monday-Closed
Phone: (+65) 62258180
Or
u can contact ROSE Directly at (+65) 90368109
Before you go, they have a special $48 OFF treatments for students only!
Do click on the pic for details!
TOODLES~
Update of my process will b posted
in intervals of weeks.