On this fright night, We are invited to scare the shit outta humans. I realli did.
M.I.N.T
Museum of TOYS.
(
A Halloween's party is specially co-organised by NHB and the MINT Museum of Toys, and facilitated by omy.sg, to show a different side of museums to youths. For more interesting and different way to experience museums you can log on to NHB's social media initiative sites www.SeeDifferent.sg or join www.Facebook.com/SeeDifferent )
Thanks to them, I'm e few lucky ghouls that had a wild time enjying myself there.
We ate, explore & meddle.
How fun is that?
Read on...
The usual protocol, Met up with Jojo @ her hse to doll up. It was real fun helping each other out especially piecing every bit of our outfit & makeup together.
We research,
hunt,
Dig,
dug,
&
Our effortless results.

jojo WooooOOOooo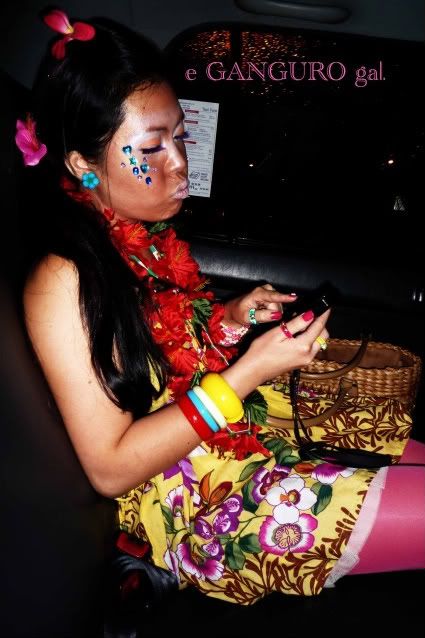 me.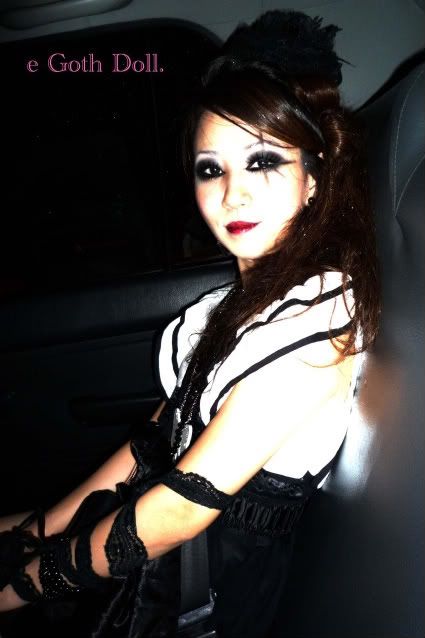 Flawless combination isn't it???
All are diy effort eh...
Minimum cost, Maximum result~
R u gonna gimme a prize or what???


They are sucha sweet bunch of organization, inviting me n a guest for their event...
But
that doesn't stop me from eating babies....



So, We trotted into their territory,
tried our means to mess up the place bloody
&
leave.



but...


We didn't succeed.

Instead,

We were captured by the beautiful house of classic toys.

& a whole lot of splendid items.


Level 5- The outerspace creatures.
I'm eating all the robots behind me.



Luckily Gang gal stopped me in time.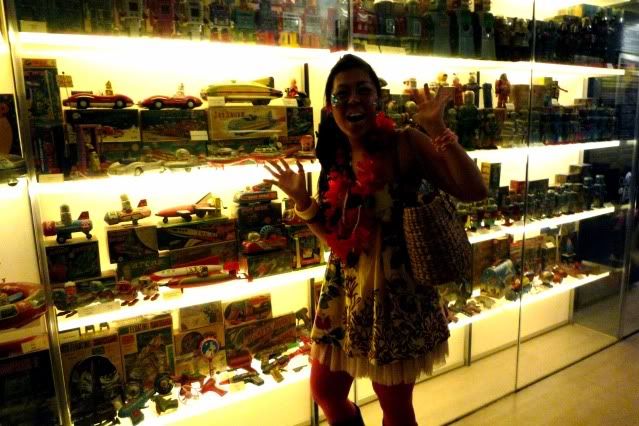 so...
I decided not to eat them,
I'll sell them instead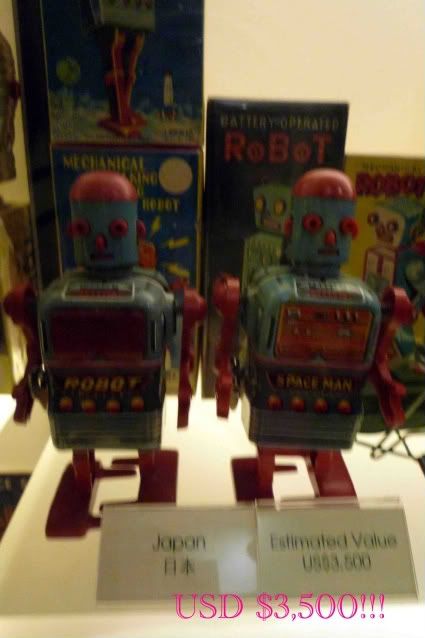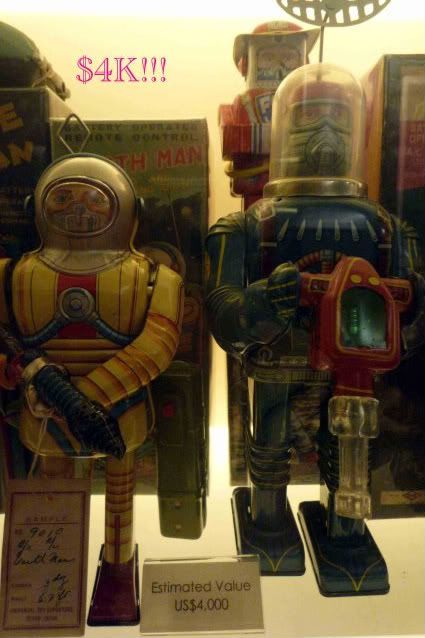 A couple of starwars pictures.
For your viewing pleasure.
When e Empire strikes 'my' back...
wah kaoz! so painful!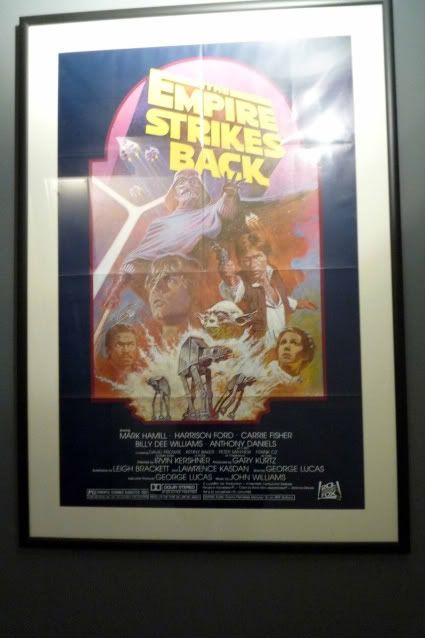 I think my photography is so madass good
U c the casting blue lights? Is a freaking reflection!
u probably thought is somewhat 3D image from the poster right?
Y m I such a smartass?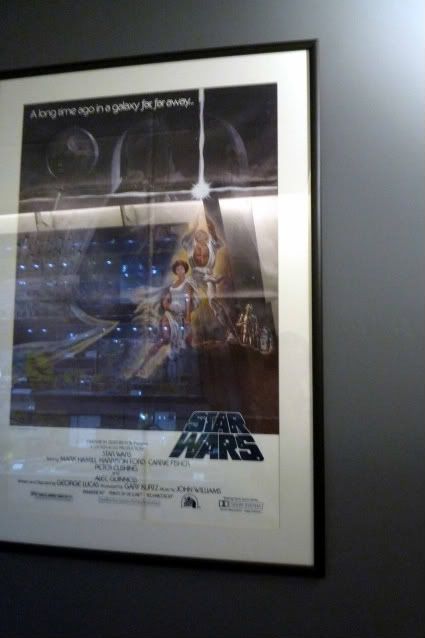 I duno who but Ganguro gal likes.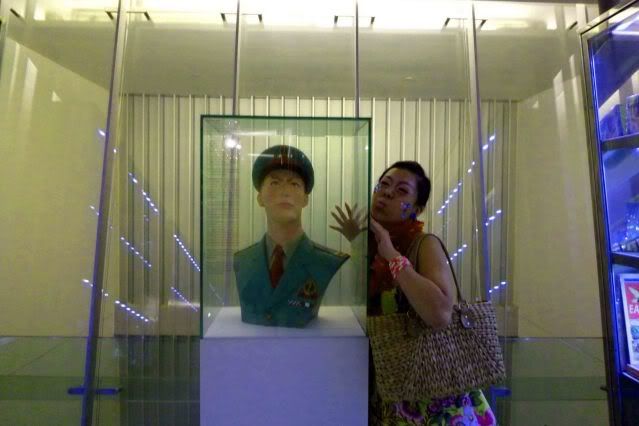 Level 4
New character in town.
hybrid of gothic doll & Road Kamelot
Ms Got-Ticks!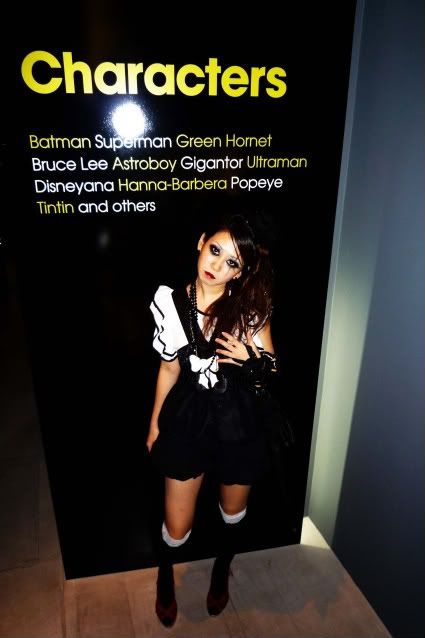 This way...



I said this way u sick badass.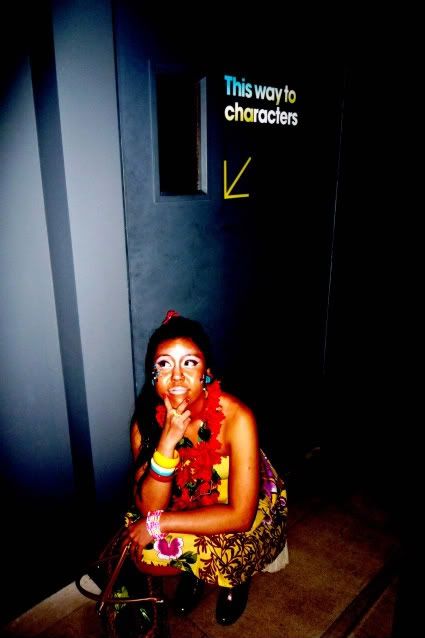 I spotted something light n fluffy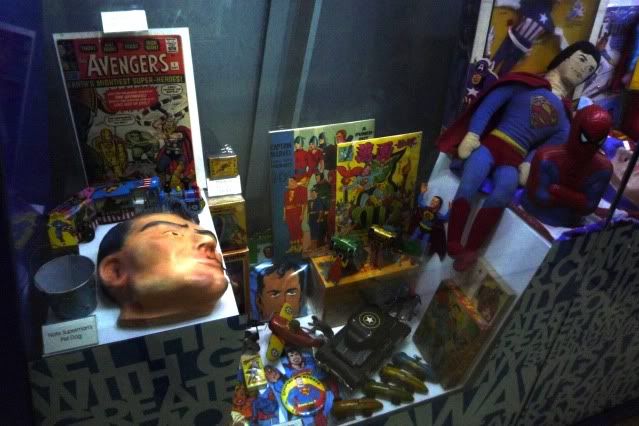 a Stuff superman?
or
A voodo doll perhaps?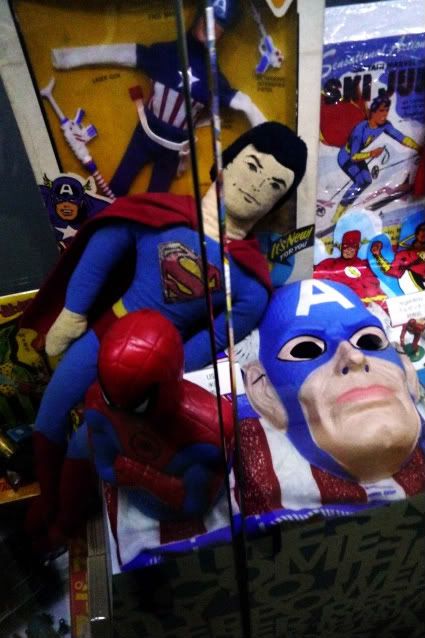 Comic Series.
Lurves them to death.
I'll start by grabbing robin & yanking his head



Classic lifesize toy.
If he rides something at me, I'll poke him with my brolly.



Ultraman is shorter than me.
So dun call me shorty anymore u bitches.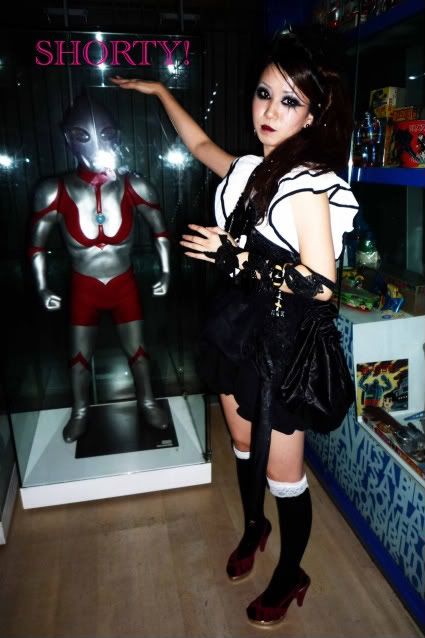 The ganguro persona is getting in her.
She kept posing in big movements.



I'mma just me.
Ms got-ticks.



N I camwhore anytime I want.
No toys can stop me!

Characters from TinTin.
Captain Haddock.
N u had to seduce him. y?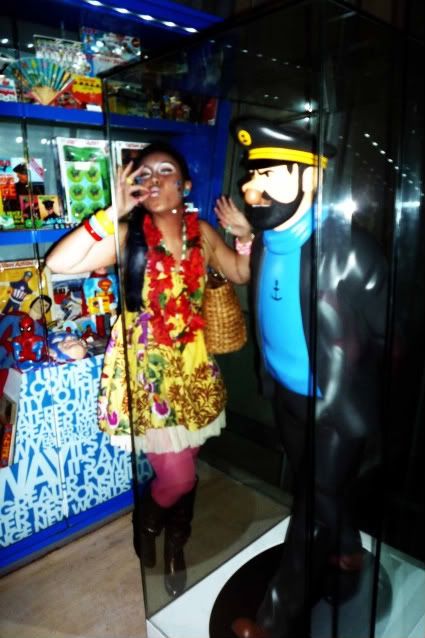 Some masks I found along the stairs.
It scared me instead.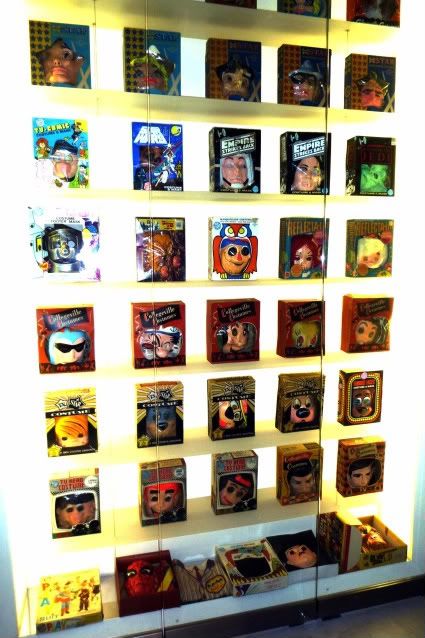 Toy for auction
Buy me.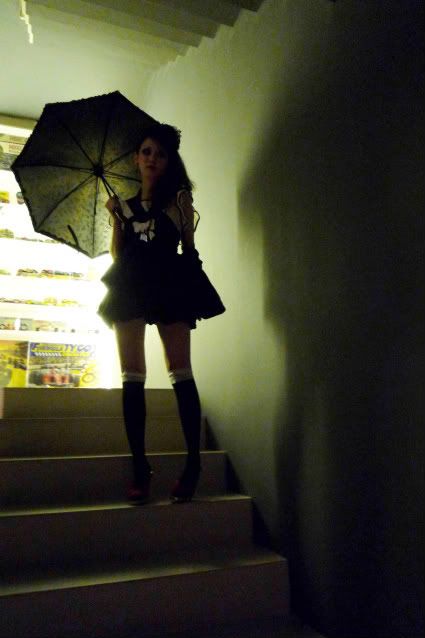 Level 3
Childhood Fav.
As black as her, the ganguro boys.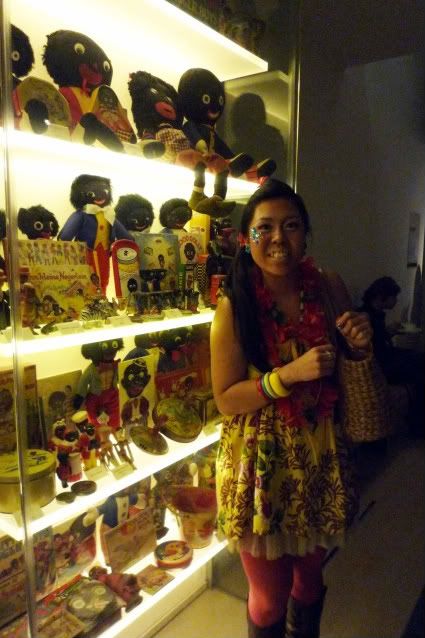 My my, look who's here?
Felix the cat.
Bring him my meal.



A sip of wine, Makes u my dine.
Yummy ganguro.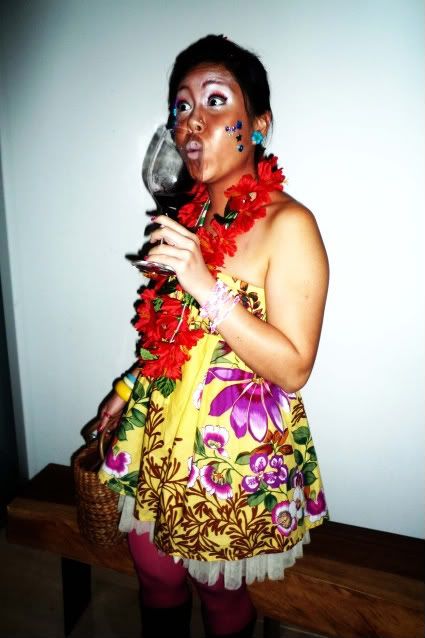 Beware beware... Photographers.
They are much too rabid, I'll leave them behind.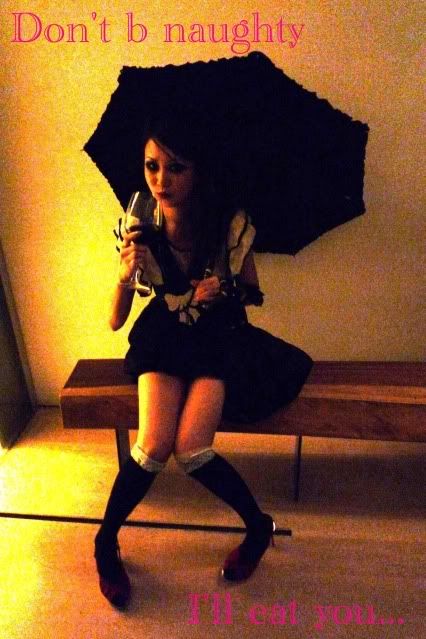 Plush toys,
U look cute but not tonight.
I'll cut u alive & maybe u'll b my guide.



Fluffy buffy
Embrace them sweetheart.
Lemme skin them for I can make Lv, Prada & Miu Miu




Level what???
oh yes... 2.
The collectables.

This Brings back a whole lot of memories when granddaddy's alive.
He would tell me stories of the 'dark' side & remembrance of his life.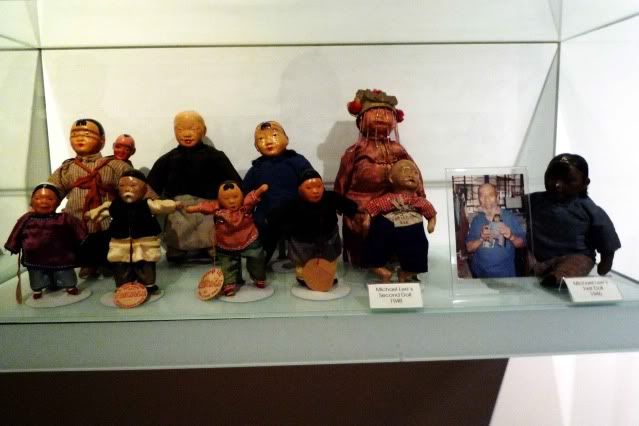 A beauty contest between the peacock n the gal.
Who wins?
the cock? or the Gal?




Poor Doggie,
Come have a look inside my tummy, perhaps u'll find ur mummy.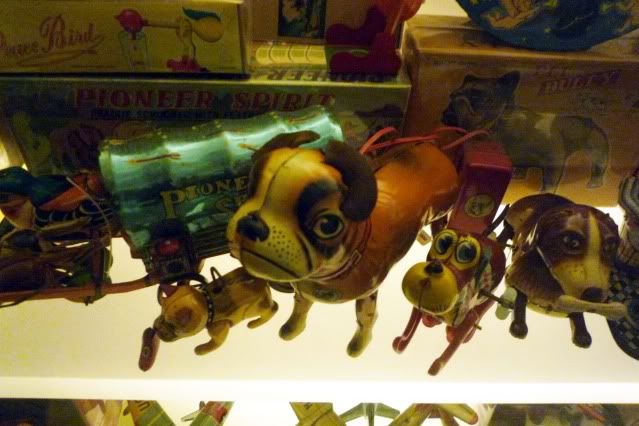 the classic posters, the classic gals.
a sudden flashback of my grandpapa once again.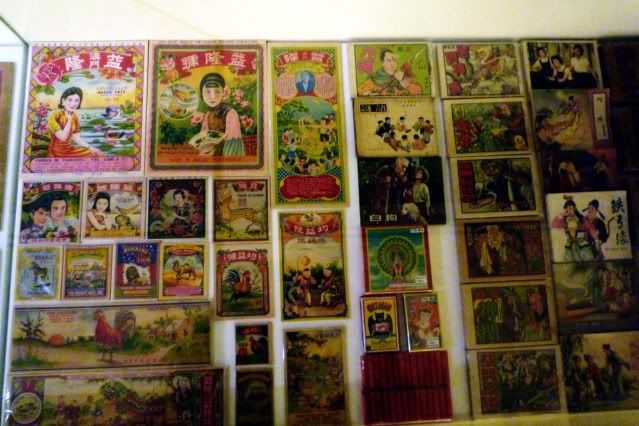 Amazing minis.
Will it comes alive like 'night at the museum' does?
Perhaps not, I'll kill them all.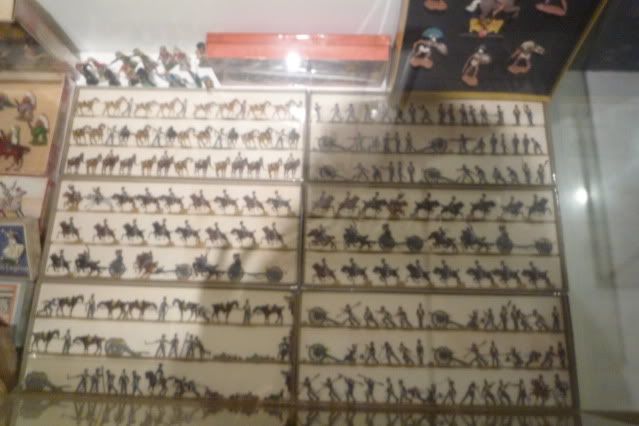 The beatles.
The beetles.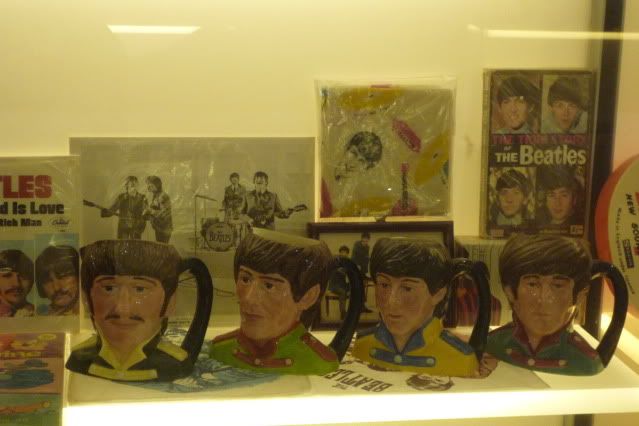 The amazing artist.
He pleaded me to spare his life in exchange of a portrait and the website to his works.
I said ok.
I think I'm just too kind.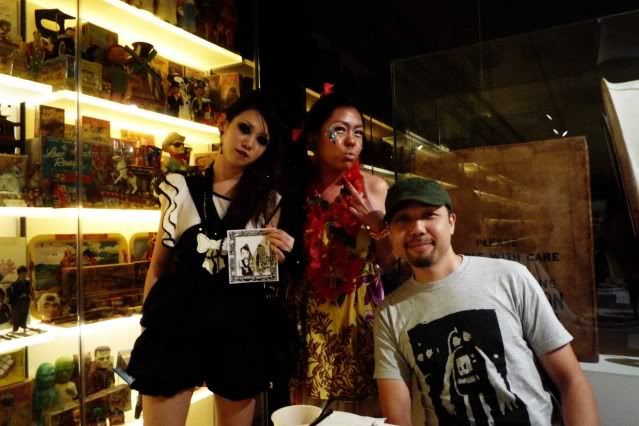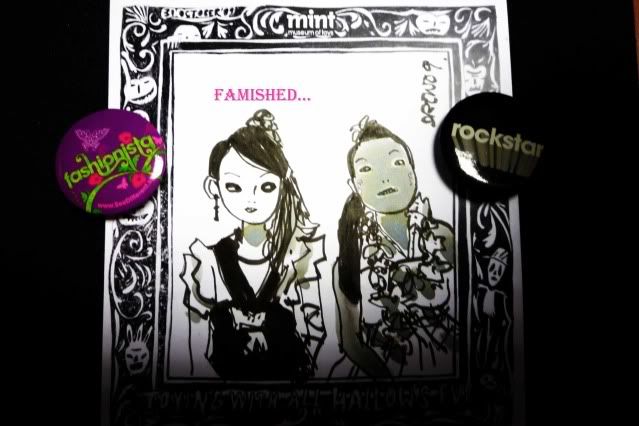 Ground level
NHB
Thanks for crowning one of the best dress.
Ur taste is better than my taste bud.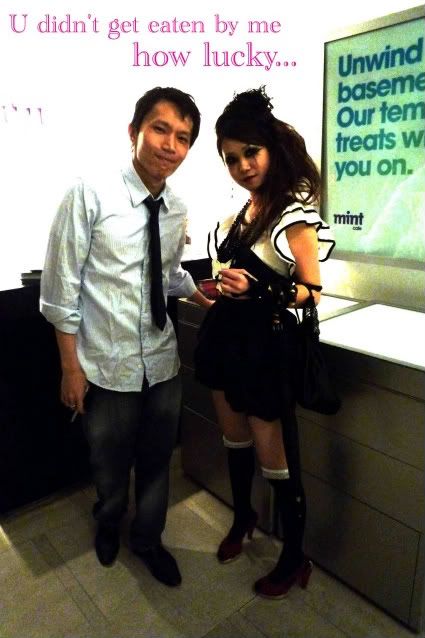 The mini goodies they showered me just to spare their life.
I'd say, I'm far too kind.




I ditched the idea of attacking the toys & proceed downtown for some communers fun.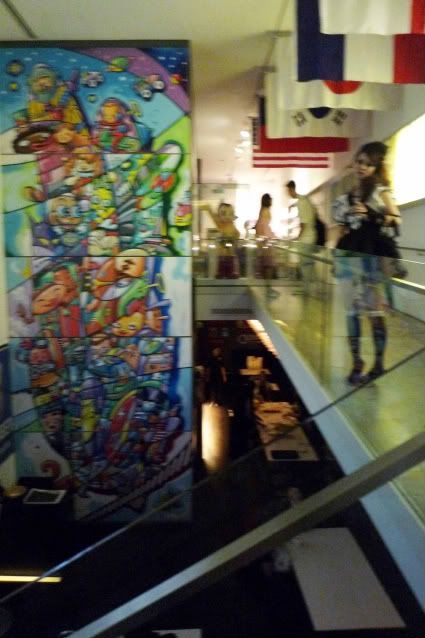 2nd Stop : e Quay
We struck the commoners crazy by riding a bus to the Quay. Everyone gave a priceless look when boarding. I just kept my head straight, waiting to attack some prey.

oh...the Ganguro?

She fidgets too much, I just tied her up.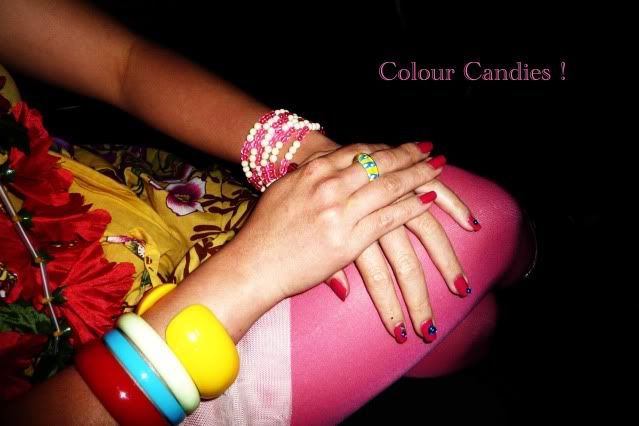 I can smell death once I reaches the quay. So many of em, crazier than me.
&
I'm sooo loving it.
Just then, I saw Gene simmons Walking past...

I grabbed him (Her) for a cam session.

N she is no doubt from 98.7fm (Shan &) Ross show.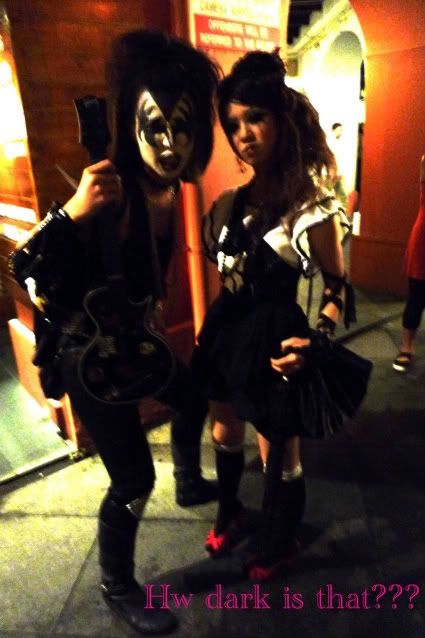 I saw mad hatter from Alice in wonderland.
He's indeed, real mad.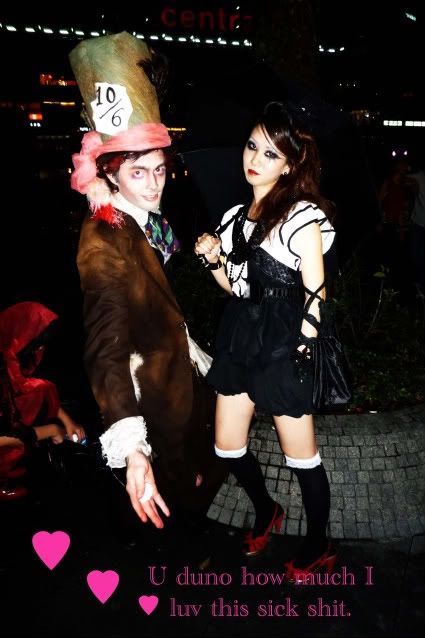 Scream is wondering like a worn bitch near the banks.
I told him not to yell at me & still he does it.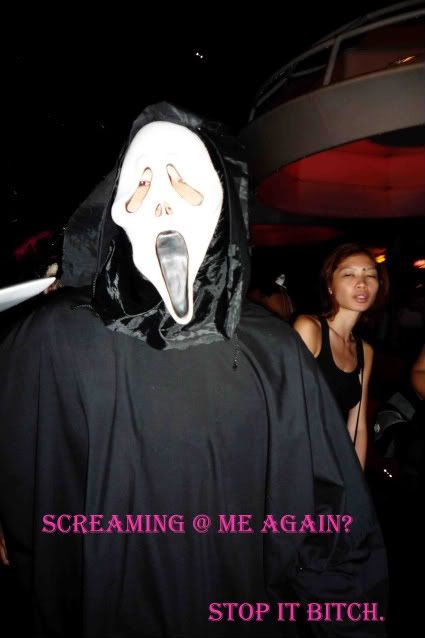 The Scoobies kept trying to humor me...
I remained straight. Like a sick bitch.
Oh the gurls? Hot aren't they?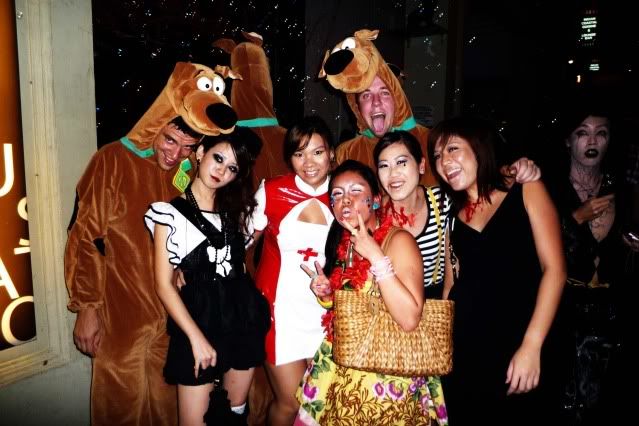 Couple of inmates.
One wore sunnies.
who the fuck is the other guy? bin laden or hussein?
Knnz...I'm so bad with faces.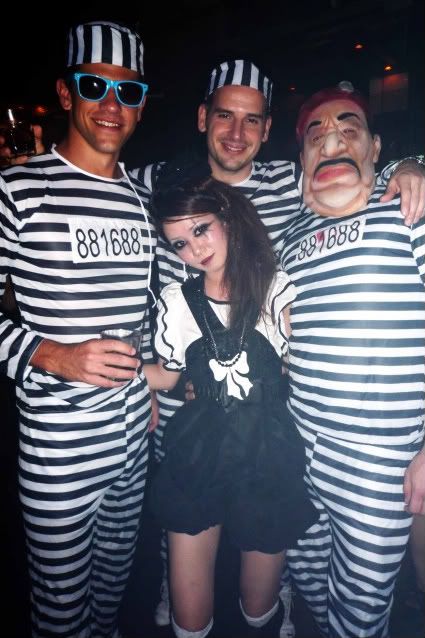 3rd stop: The Bar

When we reached our crypts, We drink to our fills.



Nursy in her own formulation without the doctor's prescription.
Naughty...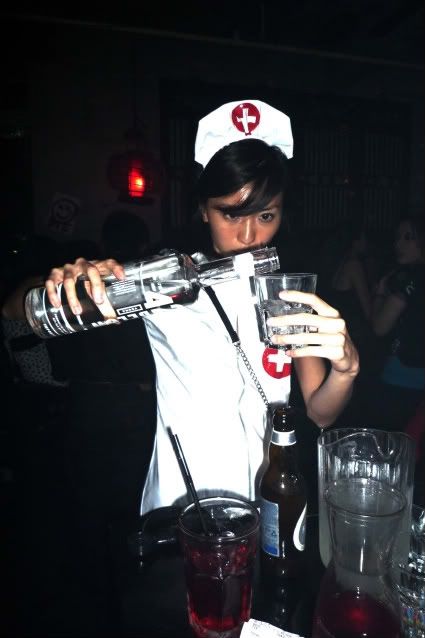 A bunch of pretty lasses.
I luv goring them w blood.
I'll identify them from left:
Nursy2, goth doll(me), Kawaii Pussy, Missy (nursy), performer?, bitten zombie




This muay thai man had to flash his titties.
Quick, get me a sissors!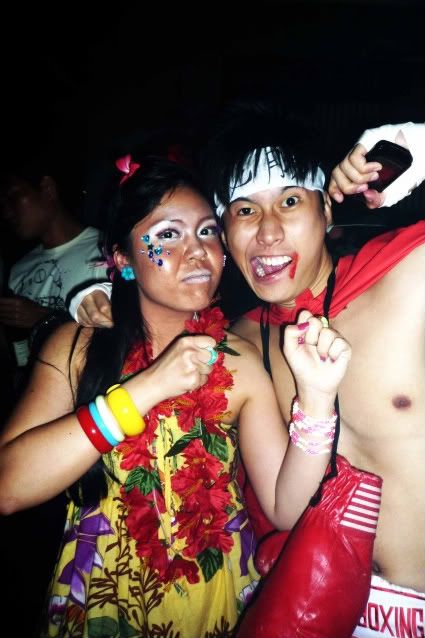 I saw a solemn somali pirate sitting at corner.
I grab him for a shot & expose this phony.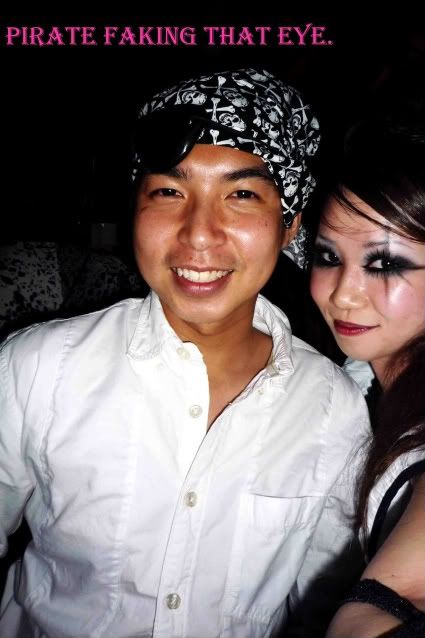 posing
I heart this pix.



A robin that anyhow reveals himself.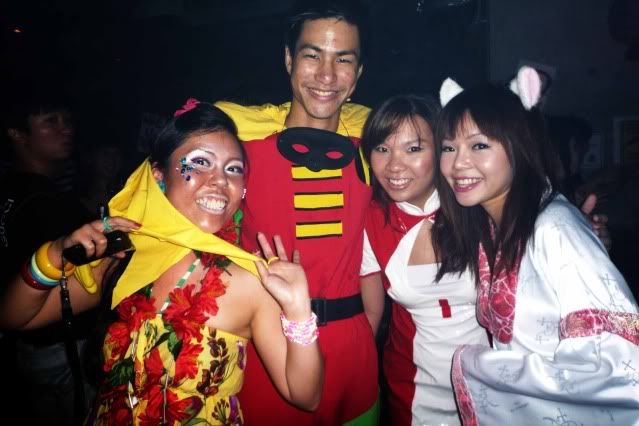 The Happi ganguro & elvis.


These gals are sucha hit!
Fab & fav.






N finally found my girlfriend!
She is soooooooo madass chio!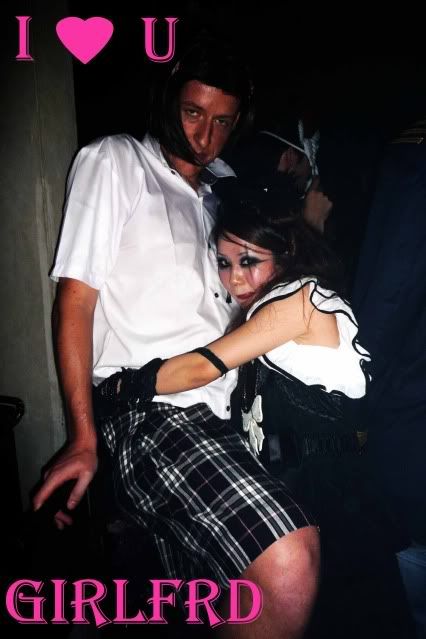 The joker.




Another nursy comes along...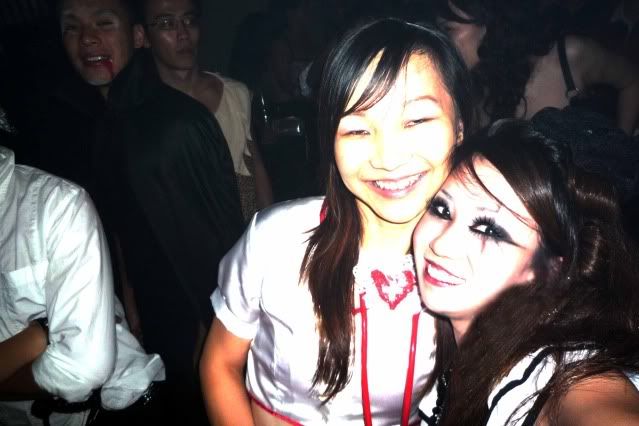 Oooooo~ my fav bunny!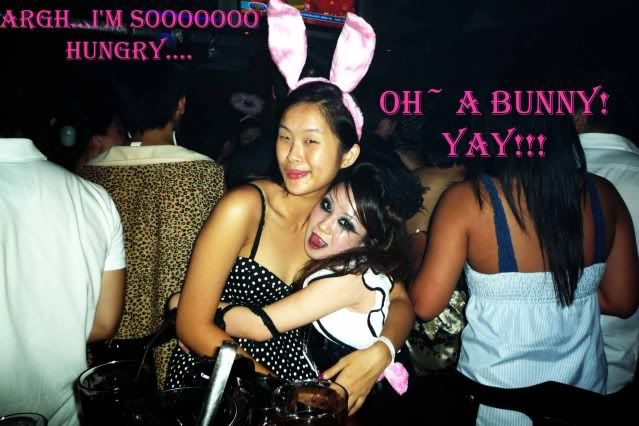 Sushi master & papa Shingo
The lurves for white faces.

Final stop: Home
~ Drunkard Mini me.