Morning! I know this post is rather late due to the fact that now is already the 'Next Year' but like they say there are 12 days to X'mas, so technically I'm still 'in' season!

I've officially fallen ill after gobbling down all the yummy food this fall. Moreover it doesn't help when my husband is a food enthusiast, he loves making small meals and experimenting with new dishes, this man makes my tum tum happy.
Don't say I never do anything hor, I clean up after him, do dirty dishes and burp loudly to applaud his cooking every time, without fail.

This X'mas is a quiet yet exciting one, is our first time playing host so We invited my family over and our good friend/s, a couple that happens to be our distant neighbours at Punggol to enjoy this not so quiet evening (because I was making hella lot of noise) afterall.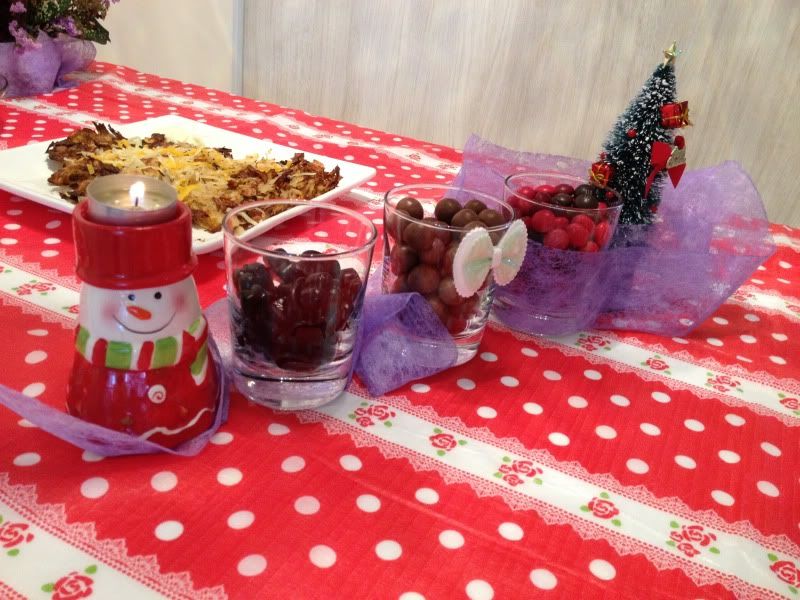 I rushed to the nearest Diaso to hunt for last min buys, managed to get a few items and a lot of nonsenses and started decorating my place when I got home.



See that 'Merry X'mas' writings on that glass divider (right)? I looked high and low for a whiteboard marker around my house and started sketching out the letters when I finally found a mini black and red one. To my disappointment these erasable markers were too powerless as the letters wasn't obvious enough, I then picked up my mighty permanent marker and started going over the weak impressions. Damn! I was so happy when the glass wall was filled with my amateur writings, So I gleefully wake my napping husband to show him my accomplishment.
You can imagine his horror when he realised I used a non-water soluble marker to write on my wall. He was sending out warning signs the whole time that I'll be dead if I can't erase the wordings at the end of the day. *panicky*
In the end I used my most powerful tool-- > Nail Polish Remover
and Viola!
Spick and span.


I decided since is a celebration we might as well do it the Christmas way, made it compulsory for everyone who came for the party to get a gift between $15-$20 bucks for exchange.


My mom and my brother happened to get 2 Identical sets of gifts from my friends, wah lau for my family but awesome for me, I forcefully asked my brother to pass me the duplicates so I can has one set at my hause. Swee~

Gift I got from my youngest bro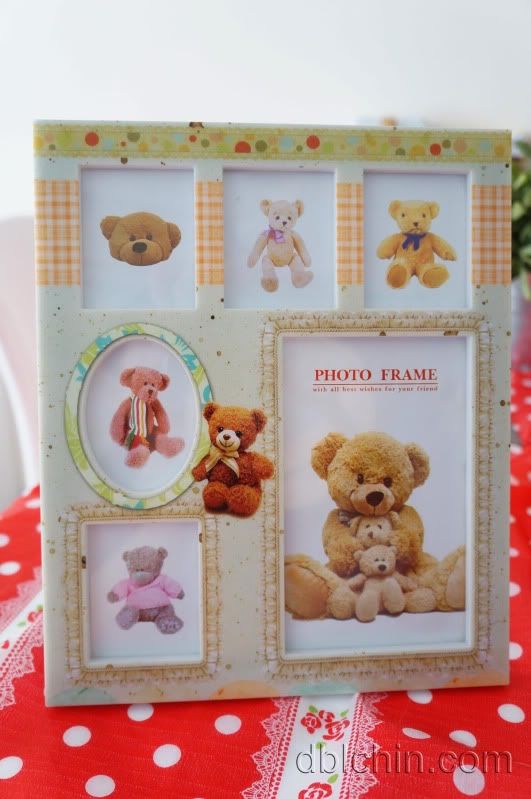 Everyone Was laughing at me when I opened up my youngest brother's gift because it looked like a gift with the least effort put in and also deep down I knew he left the buying task to my parents (even worse).
Photoframe & chocos, how nice.
But I'm not complaining, I didn't regret even 1 sec hosting this X'mas party.

However, I got the last laughed when my Husband opened his, it was from my father.
My dad actually bought a wait for it...... wait for it.......jewellery box for XCHANGE?! Laugh die me!
Actually my dad already hinted me a few days before the X'change that he hope I will like my gift, I suppose he really dunno the rules to this game, anyone can get hold of his gift!
In the end I got more than I asked for, my hands are full with my bro, mom, youngest bro and my husb's gift! Hahah *Evuril laughter*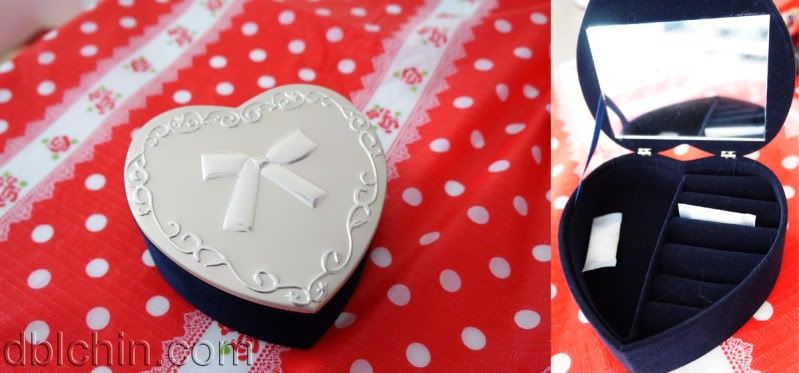 Additional gifts from our/my friends,
Vaseline lotion pack.
Excellent timing! I'm running out of lotion.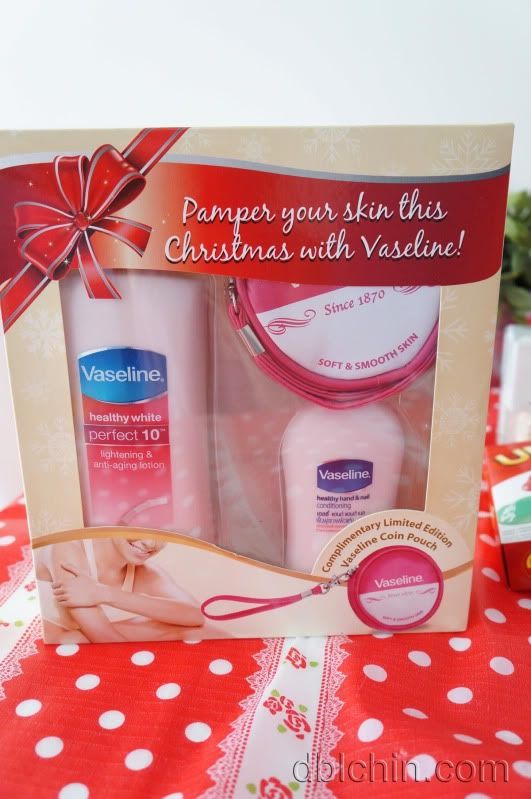 Thanks Tam and Jian Ping

Shatter by OPI ( Nail pic at the end of the post)


Thanks Rebek

Calth Kidson coin pouch and Mirror


Thanks Daph!

TWG Miraculous Mandarin Tea


Thanks Siew Wei!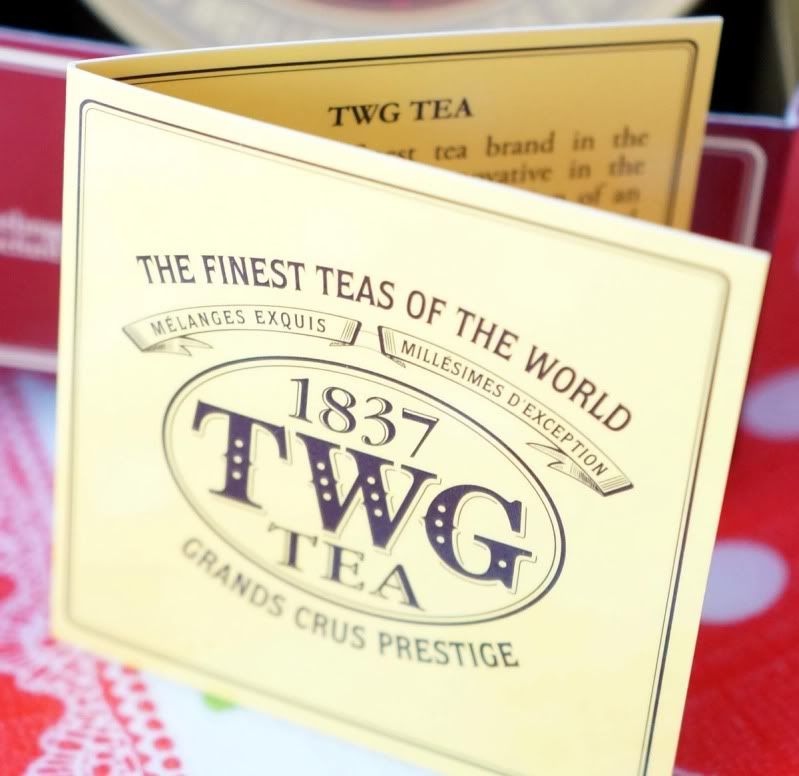 I got another big package from Watsons, everything was stored in this gigantic sock.
I used it as one of the decor for my Christmas party, something that brings up the the holiday mood.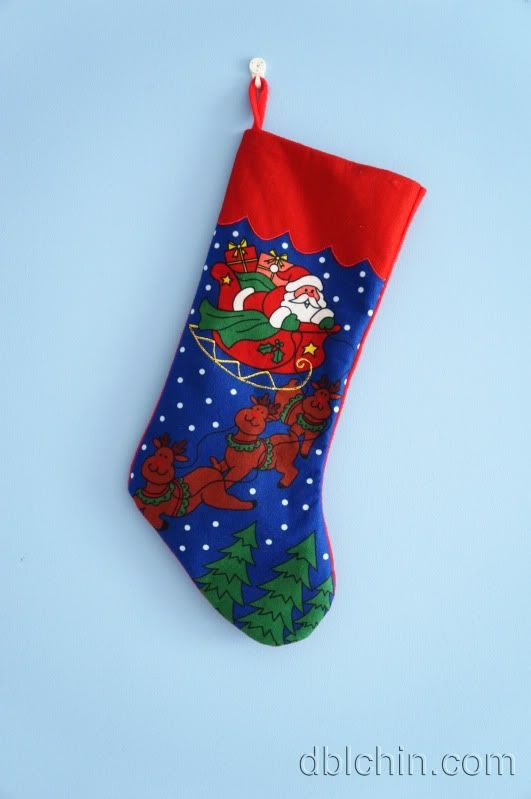 Angry Birds Dust Plug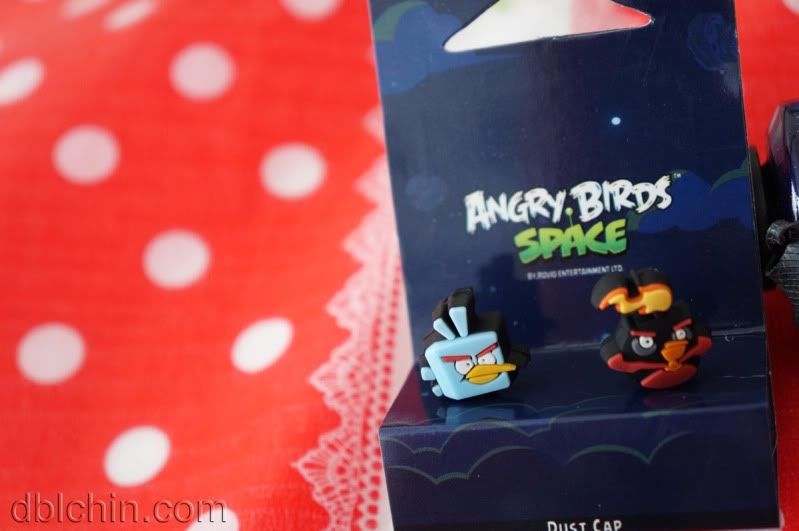 Actually Tammy and Jian Ping gave me a pair of these dust plugs too but of a different design, so I swopped one of them and give the other set to my friend!
Giving and sharing, this is what Christmas is all about!

Masks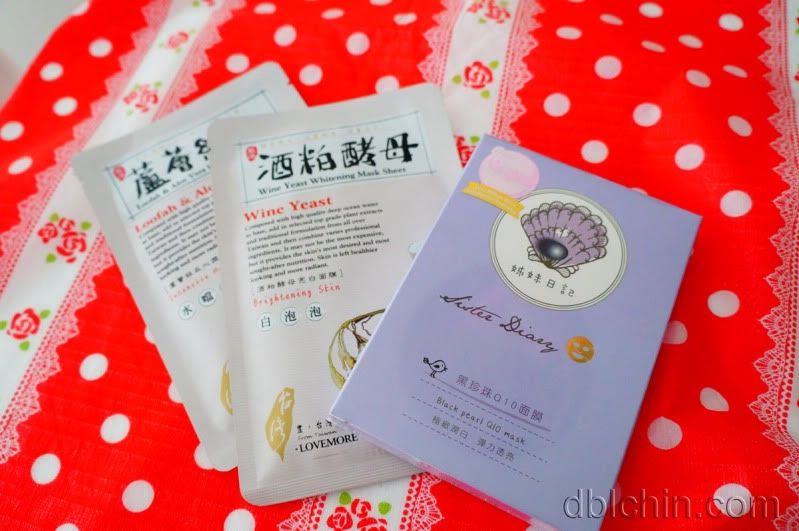 I have plenty but is never enough, my face needs water, thank you!

Angry Bird Space Multi-USB Port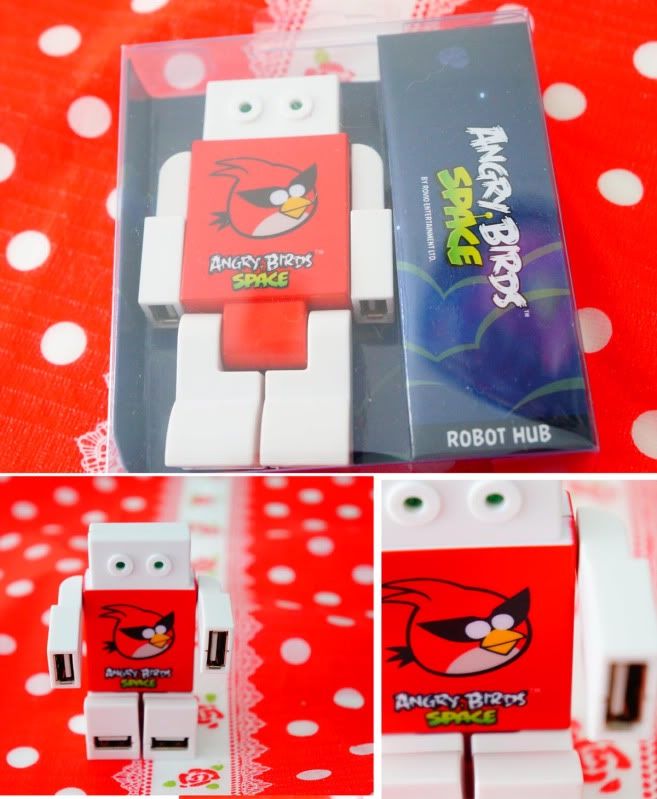 Models Own
(from top-Coral Pink LS008 lipstick, Pink Wink LG102 Lip Gloss & Hedonist HK05 Nail polish)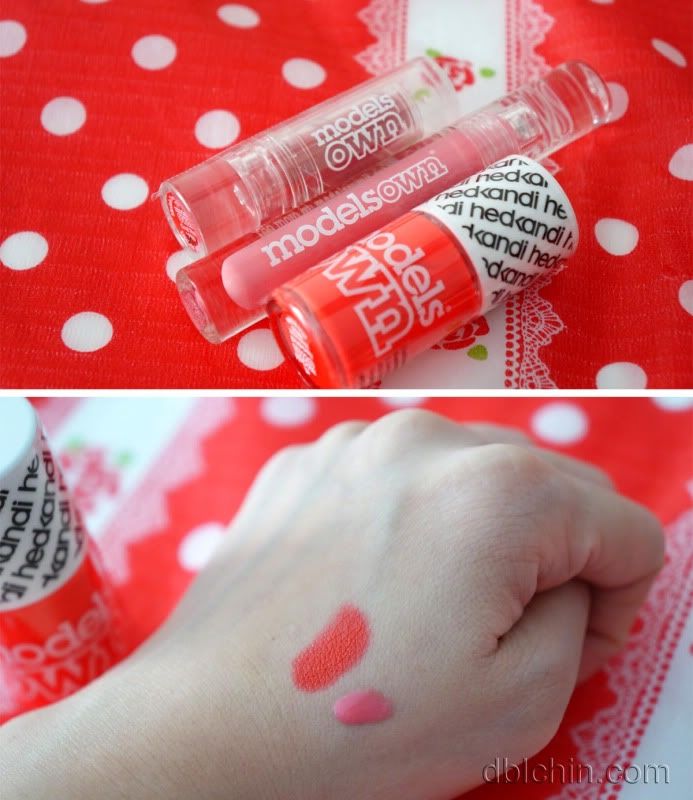 With OPI Navy Shatte NLE63 (given by Rebek)



Models Own Smokey Eye Kit Sassy TR006
It comes with 2 mini angled brush of the same size. I'm not sure if there's a glitch in mine because it'll be a little weird if you have 2 of the same brushes in a set.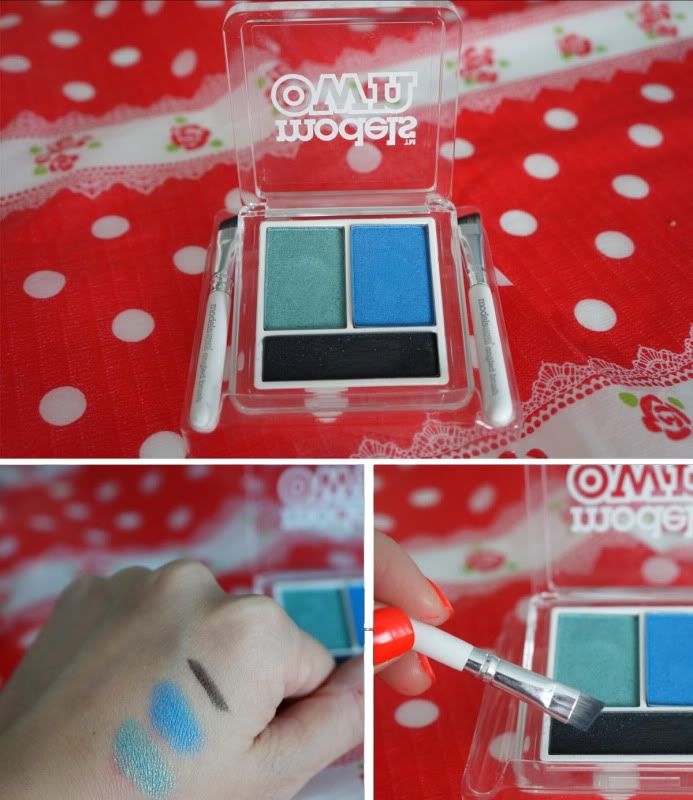 Colours are very pigmented but the black is losing out a little. I'm not sure if is the brush that is not picking up the colour that well, shall try that out with a denser brush.

A collection of Watsons Vouchers. More falsies eh? :P



And thank you all for the X'mas cards!


I've put them up on my fridge!


Merry X'mas Dblchinis!

♥Dblchin
Please Thumbs up for my page :D